Materna (Raindance Review): a Female Portrait of the True New York Life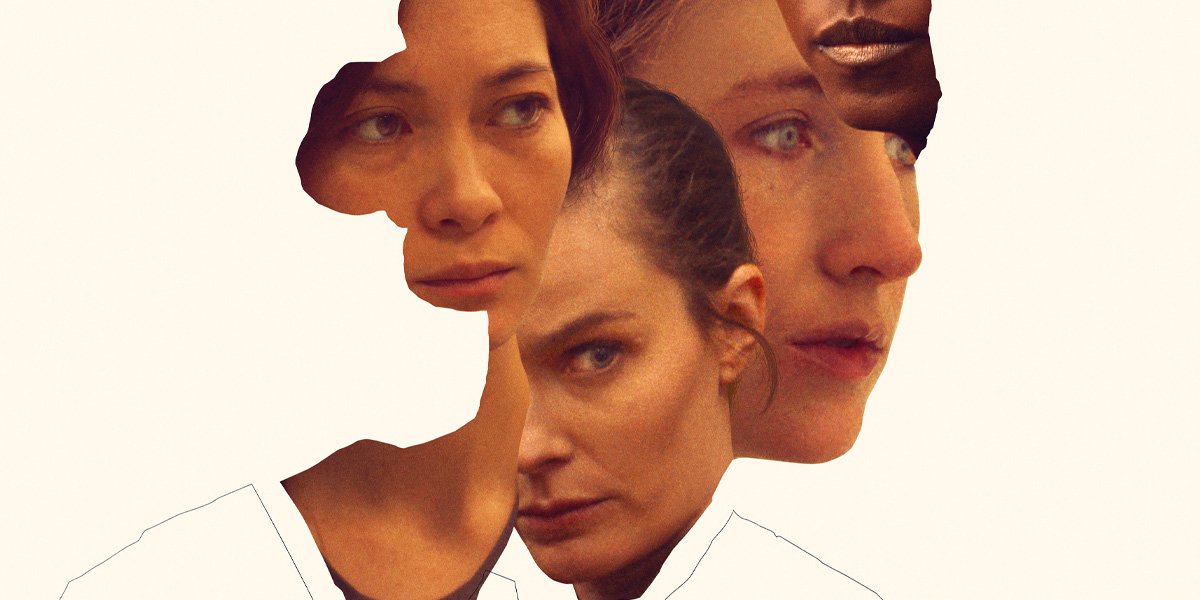 Materna (Obscured Pictures / Courtesy of Raindance Film Festival)
Materna delves deeper into the psyche of the people that inhabit New York, exploring identity, loneliness and life's tough moments through four brave women.
---

The defining moment in director David Gutnik's debut Materna only lasts two minutes but manages to link four women together in a beautiful portrait of life at its most intimate. However different they might seem at first, the four portraits all have one thing in common: they are in the midst of that mini self-existential crisis that usually follows a big inner revelation of sorts. Through clever use of narrative manipulation, the film follows four women whose daily life is disrupted by an event that instils a strong emotional reaction. With just twenty-five minutes of screen time per character, Gutnik successfully creates wholesome identities whose actions and feelings are all too familiar. Centring this all, the anthology of tales focuses on the ways children are shaped by their mothers and seek to break free of their influence.
The first character introduced is Jean (Kate Lyn Sheil, Equals, You're Next). Portrayed as a possible agoraphobic, her days are neatly compartmentalised in blocks of tai chi, food, bath time, awkward telephone conversations with her mother and work on a virtual reality system. We encounter her during a disturbing scene where she supposedly tests the system's ability of having sex with an AI, which is followed up by a sequence of scenes ending in her realisation that she is pregnant. Thinking rationally, she heads for the dark web for a solution, but she's plagued by guilt due to her mother's frequent calls suggesting that she should freeze her eggs (or hurry up with having children). Frustrated, she puts on her coat and heads for the metro. Mona (co-writer Jade Eshete, Dirk Gently's Holistic Detective Agency, Shades of Blue) , our second character, is in the process of auditioning for a role in a television series that hits a nerve with her relationship with her own mother. Scenes alternating between her attempts to have contact with her mother and her audition-coach come to tense high where her emotions boil over.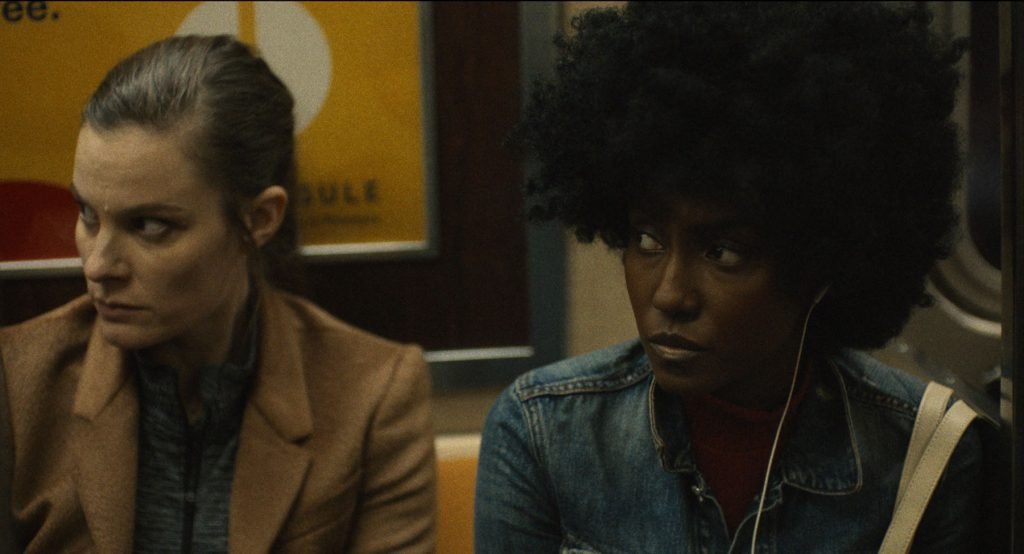 The third portrait depicts Ruth (Lindsay Burdge, Easy, The Invitation) and is certainly the most shocking. The upper-middle class Jewish stay-at-home mom, anxious about the unknown reason why her nine-year old son got suspended, persuades her artistic and humanitarian brother to come for lunch to calm her nerves. A true all-lives-matter family, their political and societal views are appallingly echoed in their son's behaviour and thinking, to the shock of her BLM-supporting brother. An argument erupts and Ruth starts to think that maybe through their way of thinking they have created a monster in their child. Aghast, she goes in pursuit of her brother and decides to take the metro instead of an uber. Perizad (co-writer Assol Abdullina, First Snow, Only Solomon Lee) is comparatively the calmest and more composed character of the portraits. We follow her to her home-country of Kyrgyzstan in the wake of her uncle's, who she loved as a father, death. As she wraps herself into the life he lived, she finds out details surrounding his death that cause disruption between her and her mother. We last find her on the metro listening to his favourite song.
As you might have guessed, their paths quite literally cross like the underground train tracks where they collide with the realities they are living in now. Bound by the one man, a hothead played by Sturgill Simpson (The Hunt, The Dead Don't Die) in an astonishing cast (and producing team) of women, really depicts the lack of trust in the opposite sex that only emphasis the difficult relationship they have with their mothers. A Russian-American from Brooklyn, Gutnik highlights that the recesses of their own psyches became over the course of the film a window into the wound and psyche of country and culture and the challenges faced by this plethora of culture and identity living in the world right now. He notes that as they dove into the work, they found that "the conflicts within our families and our struggles for self-actualization had political implications that extended beyond our personal dramas". This an element that through the intricately interconnected stories that have cumulative power as they are woven together.
This is a film that happens in bathrooms, living rooms, kitchens, bedrooms – the battleground in our homes. What drives the stories is always the main character's perspectives: Materna gets comfortably intimate and delves with extreme closeness into the battles of our most personal and private spaces. Besides its focus on interconnectedness, the film leaves plenty of space to allow conflict, disagreements and changes of heart to form on screen. Ultimately, it shows how we can grow from the frighteningly volatile moments in which we found ourselves, and how it can drive us further apart. The screeching of wheels as the sound backdrop throughout the stories, as well as the black gaping hole of the metro briefly resurfacing before making its way back into the underground add to the eerily tense sentiment of the film. Materna (Latin for maternal, motherly, of a mother) explores the ties that bind us to our mothers, the loneliness that can stem from it, but ultimately how they connect us to each other.
See Also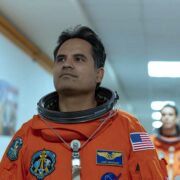 ---
Materna will be screened online at the Raindance Film Festival on November 1 at 4pm with a Q&A, with an online repeat on November 4 at 1pm.
---
JOIN US!
Don't miss our monthly updates with film news, movie-inspired recipes and exclusive content! You'll only hear from us once a month. #nospam