Master Gardener: Film Review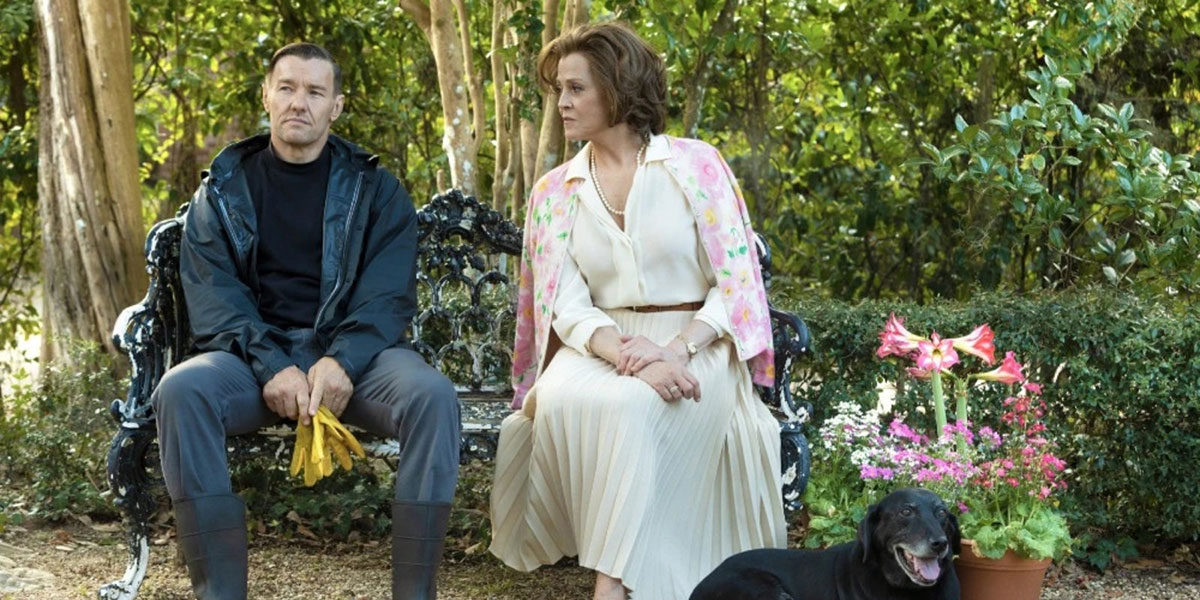 Master Gardener (Hanway Films, 2022 New York Film Festival)
Paul Schrader's third installment in the "man in a room" trilogy, Master Gardener, is ultimately unfulfilling, even with an excellent Joel Edgerton attached.
---

Even if some of his projects aren't acclaimed, it is fair to say that Paul Schrader has had a fascinating career. Since the 1970s, Schrader has been involved in plenty of projects as a screenwriter and directing director. Some of them even are called grand pieces of works, like the scripts he has written for Martin Scorsese (Taxi Driver and Raging Bull) and his directorial efforts (Mishima: A Life in Four Chapters, Blue Collar, and American Gigolo). There's something that connects these projects, whether his writing or directing: they all center around lonely men (taxi drivers, drug dealers, card players, gigolos, boxers) during their middle age and the troubles that arise once they commit their false steps. Schrader's characters are haunted by existential revelations that primarily deal with a violent past. They are trying to transform their trauma into a vocational obsession, where a side character arrives to help them through their journey toward "salvation" or further "deterioration".
In recent years, Paul Schrader has been working with a template of some kind, creating his "man in a room" series of films, starting with 2018's First Reformed, followed by The Card Counter (2021). These stories are about lonely men in their forties with dark pasts and seeking redemption by hiding their past identities in masks; that disguise is their distinctive occupation. It may sound similar to his previous work, but what separates these films from the rest of his filmography is that these men write about the struggles and troubles of their respective professions.
Schrader now arrives with the third iteration of this "template", creating a trilogy of some sort (and a fourth one is coming soon) with Master Gardener. The film may begin with some beautiful sequences of flowers blooming, but those who have seen Scharader's film know that this is going to hit a quick switch and change its stylistic presence to the usual Schrader gritty filmmaking. So, what's the occupation this time around? A gardener and horticulturist at a grand estate called Gracewood Gardens run by the wealthy Mrs. Haverhill (Sigourney Weaver).
There's a metaphor with every occupation, and in the case of Master Gardener, it is the topic of planting seeds of hostility and loathing, later cultivated with care into a nurtured being, empty of that hatred that condemned him in the past. Who's the man at the center of this story? Narvel Roth (Joel Edgerton, who is more potent, performance-wise, than Oscar Isaac in The Card Counter) is a reformed white supremacist laying low in a witness-production program identity, leaving that life behind to focus on his passion for plants and maintaining them. He is filled with the usual white power tattoos (Nazi iconography and skulls around his body) and styles his Proud Boys haircut.
While hiding a dark past, as usual in Schrader's stories, Narvel Roth has a routine in the gardening estate that maintains his calm and keeps him out of the world of brutality that haunts him daily. However, things begin to crack once his employer (and occasional lover) Mrs. Haverhill asks him to take her young mixed-race niece, Maya (Quintessa Swindell, who delivers a great performance with a tricky and demanding character), as an apprentice. Like Amanda Seyfried's character Mary Mensana in First Reformed, Maya is the character that will lead Narvel either to redemption or to further decline, depending on the choices he makes.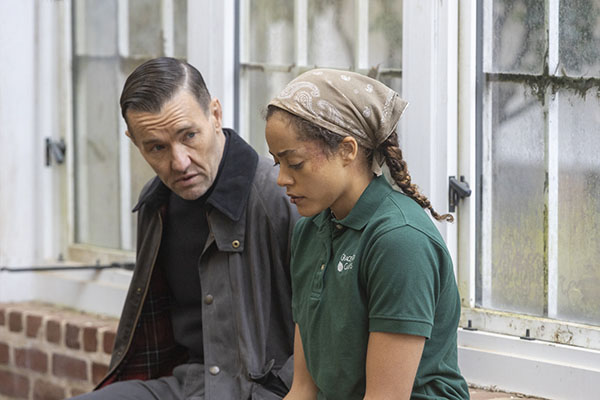 Out of the three pictures in his "trilogy", Master Gardener is the most unassuming and insufficient, unfortunately. The "rinse-and-repeat" style that Schrader adopted in the latter half of his career is frustrating. He has been experimenting with different techniques and narrative structures in the past, and with each feature in this trilogy, he tends to worsen.
His past depictions of broken men's redemption arcs are hard to sit through but ultimately rich in thematic heft. That's what makes them fascinating to watch, and the chemistry between the respective actors made it tick. Although First Reformed was a success, both in terms of performance and implementation, the same can't be said of his latest one. It may contain the thematic substance necessary to create an intriguing feature, as well as great performances by Joel Edgerton and Quintessa Swindell, but it still feels stilted and vague compared to his other efforts, and its screenplay is periodically strained by its self-importance.
See Also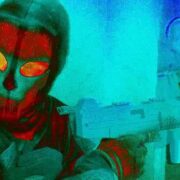 To its favor, there is a sense of "fitting in with the times"; we notice that Schrader has been keeping up with the recent news of the atrocities that happen across the world, particularly in America. First Reformed talked about the panic of climate change, while The Card Counter reflected on war atrocities caused by the American military. Master Gardener fits in the scenario of recent news headlines turned into the backbone of his motion pictures as it talks about the recent rise of the Far Right. It is a complicated subject to tackle and gets a grasp on, but if one writer would be able to do so, it should be Schrader.
Narvel describes gardening as detailed labor that depends on hope for the future; whether a plant may blossom or not depends on the caretaker. Now, this is an exciting concept on paper. The audience is forced to see a man, who was filled with hate in the past, contemplate and change slowly, but his bridge to embetterment fractures once violence and trouble arrive in the picture. However, when it comes to execution, Master Gardener's screenplay feels lacking; it isn't structured in a way that can capture those ideas adequately.
The film is most engaging when it is about plants and gardening, touching on the metaphors between hate as a seed and change as blossoming. Unfortunately, the rest is just unfulfilling, morally uninteresting, and visually bland (apart from its initial sequences), leaving multiple questions that need a response to uplift the pair's chemistry unanswered. These questions were meant to uplift Narvel and Maya's chemistry, with sequences that slowly pave the way for the main character's salvation or deterioration, but they don't. Schrader might have found a filmmaking outline that helped him get movies made, but it isn't achieving projects worth his talents. I just wish that one day he will make a film that's rich in both style and thematic heft as First Reformed and Mishima: A Life in Four Chapters.
---
Master Gardener was screened at the 2022 New York Film Festival on October 6, 2022. The film will be released in US theaters on May 19, 2023, and in UK Cinemas from May 26.