Margaux Hartmann: Film Review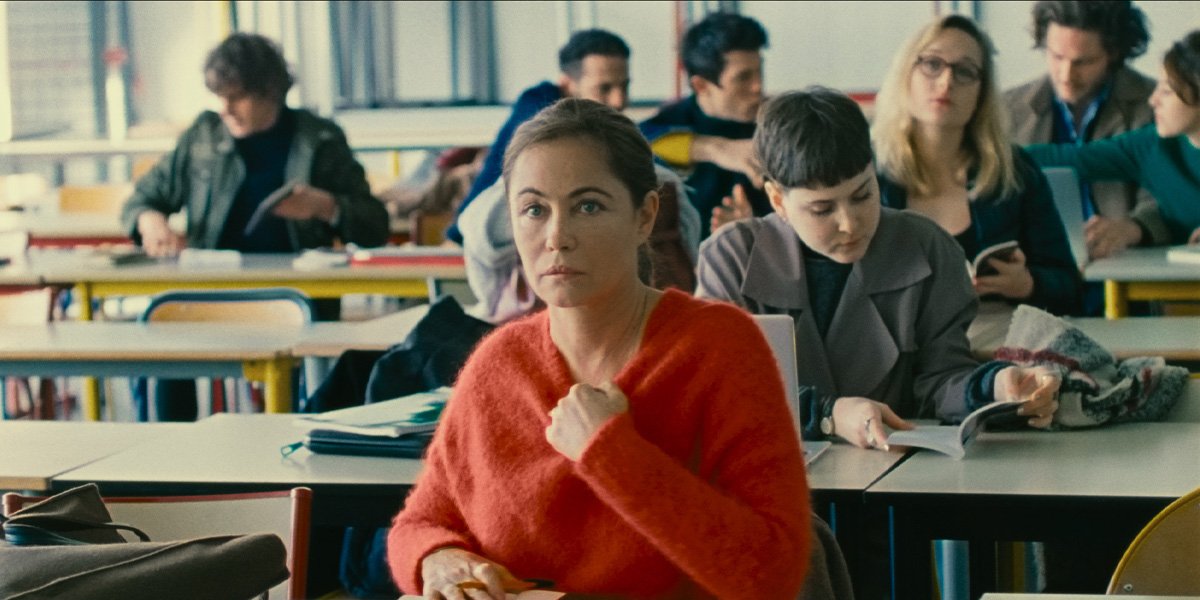 Emmanuelle Béart in Margaux Hartmann (Pyramide Films)
Margaux Hartmann sees Emmanuelle Béart, resplendent as ever, shine in a character study of a widowed mature student in a time of spiritual crisis.
---

Margaux Hartmann (the film's original title is L'Étriente, which literally translates to 'embrace'), the debut feature by writer/director Ludovic Bergery, is a modest drama centred on a middle-aged woman (Emmanuelle Béart) who goes to university to study German after her husband dies, as she searches for purpose and kinship. She makes friends easily, but struggles to make a romantic connection, despite her strong feelings for her tutor. Margaux Hartmann is probably best described as a character study, as it delicately attempts to psychologise and understand its protagonist through her experiences, action, reactions and observances.
Since her breakout role as the eponymous Manon des Sources in 1986, Emmanuelle Béart has been one of the most revered and most sought-after actors in France. Here, she is great, perfectly giving the right amount of vitality to someone in search of something that she cannot pinpoint. It's not an elegant role like hers in Brian De Palma's Mission: Impossible, or as gruelling as playing model Marianne in Jacques Rivette's brilliant La Belle Noiseuse, but one that she infuses with the right amount of restraint, vulnerability and sympathy. Director Bergery draws excellent performances out of his cast, who are really the heart of this modest production.
The fast-moving shots from a train of rural and urban landscapes that bookend the events of the film suggest flux. This is in clear contrast to Margaux's life, for although she has just lost her husband six months prior and has enrolled in a German degree, spiritually she is static. She finds friendship in a bunch of younger, twenty-something students on her course, and the scenes with the repartee between them are probably the best in the film. Unfortunately, except for the one young man she is most friendly with, Aurélien (imbued with sparkling personality by Vincent Dedienne), and her tutor (Tibo Vandenborre), whom she is infatuated with, they appear far too briefly to have any meaningful impact.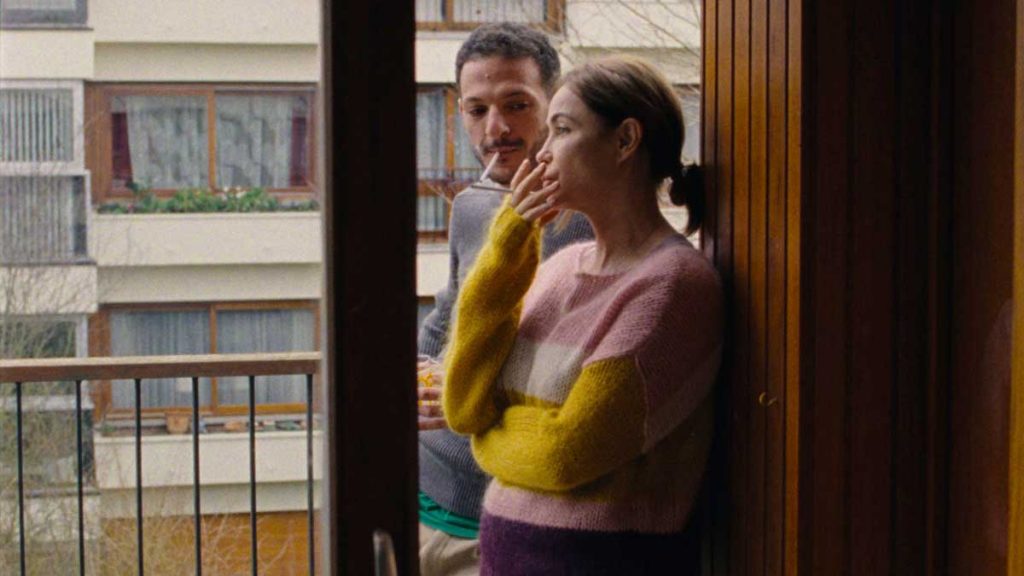 Margaux feels out of place at university, surrounded by people who drink a lot and listen to contemporary EDM, so she goes on a date with a man she meets online. Again, this is far too fleeting – they don't really have much chemistry, so the scene feels wasted because it's already been well-established that she has such difficulty connecting romantically. But we never learn why – is it because she's so recently bereaved, or is she just not networking with the right people? Later, she meets a man she has met on a dating app for casual sex. He has no interest in her as a person; while friendship is secondary in how she sees this man, Margaux still wants something more, even if it is small-talk and lip service.
To be honest, I didn't feel anything watching Margaux Hartmann. It's reasonably entertaining, particularly thanks to Béart and Dedienne's assured performances, but its pathos is underdeveloped and its comedic moments are very sparse, leaving us with a film that ultimately doesn't move us in any way. While details about Margaux's life are slowly revealed, we still know so little about her that, ironically, it is difficult for the audience to connect with her. I feel as if it's tonally confused, and should really commit more to trying to evoke sadness. Given Margaux's predicament, we're already halfway there, but nothing significant ever materialises and Béart, an actor with tremendous scope, isn't really given anything challenging.
Margaux Hartmann is not a bad film by any means, but it's completely unremarkable. Despite this, it moves along so quickly that it's never truly boring, but too quickly to really round out its central character. Its lack of commitment to a particular tone is its biggest issue and holds it back from being powerful, but Bergery excels at bringing good performances out of his actors. If only they had a more interesting script to work with…
---
Margaux Hartmann (L'Étreinte) was screened at the French Film Festival @ Home from Saturday 11 December, 2021.