Lynch/Oz (Film Review): "There's No Place Like Home"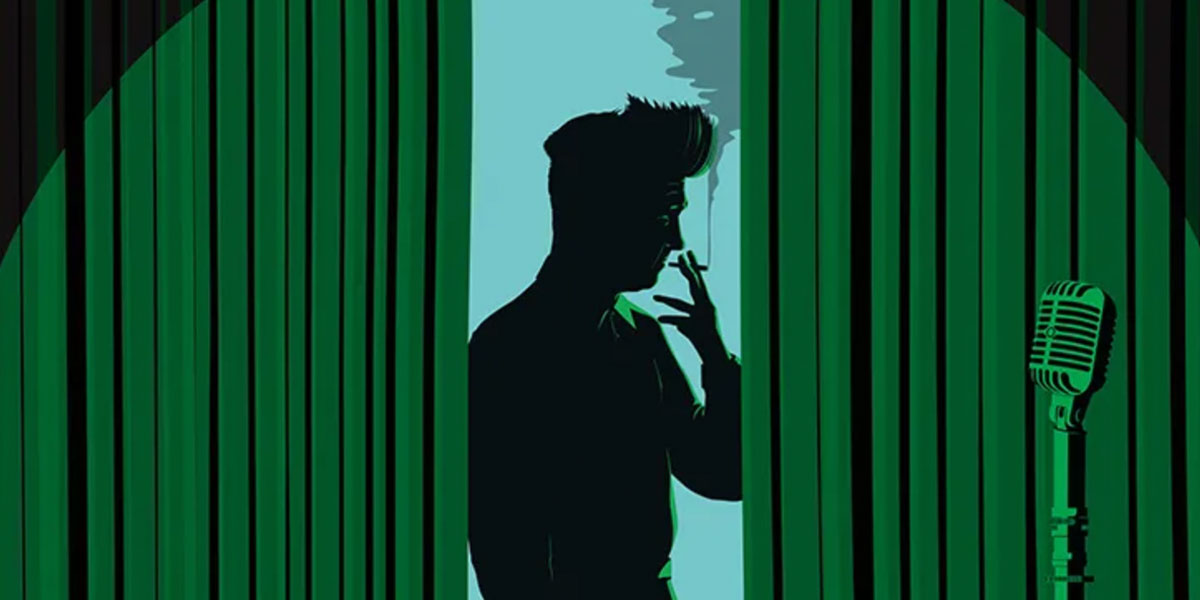 Lynch/Oz (Dogwoof)
Alexandre O. Philippe's essay film Lynch/Oz is successful in its ambitious quest to link the films of David Lynch with The Wizard of Oz.
---

David Lynch is one of cinema's most celebrated directors. From The Elephant Man and Blue Velvet to Mulholland Drive and Inland Empire (via Twin Peaks), he has captivated using his version of surrealist filmmaking, with his enigmatic narratives and dream imagery. It's the reason why he constantly features on lists of the greatest films of all time. It's the reason he has his own adjective: 'Lynchian.' For years, critics and audiences have tried to decode and "solve" his work. But whilst he has sometimes given vague clues (see the initial DVD release of Mulholland Drive), Lynch doesn't like to talk about the meanings of his films. However, is there a way to better understand Lynch's films through The Wizard of Oz, the children's classic starring Judy Garland? And is there a filmmaker who can make this link feasible?
Enter Alexandre O. Philippe, the Swiss-born director known for his documentaries and essay films about American cinema. His last few films have seen him tackle the zombie genre (Doc of the Dead), theshower scene in Alfred Hitchcock's Psycho (78/52), Alien (Memory: The Origins of Alien) and The Exorcist (Leap of Faith). But even for someone as well-versed in this style and subject matter, Lynch/Oz is a difficult task. Dorothy Gale and Dorothy Vallens reside in two very different worlds, so trying to find parallels between Lynch and Oz is a bold task for any director. Luckily for Philippe, he is not alone.
Lynch/Oz is divided into six chapters, each consisting of a mini-essay aspect and narrated by six different figures from the film world. After critic Amy Nicholson, we get voiceovers from directors Rodney Ascher (Room 237), the legendary John Waters, Karyn Kusama (Jennifer's Body), Justin Benson & Aaron Moorhead (Synchronic), and David Lowery (The Green Knight). Philippe is a little showy at times. The framing device here is a grand theatre and an emerald green curtain the camera goes through before every chapter as if we're entering a new world each time. Otherwise, he lets the contributors and their analyses stand out. He is less the writer-director (as he is credited here) and more the film's curator, organising the chapters and the wealth of Lynch archive material – his films, interviews, YouTube videos, even a Japanese Twin Peaks coffee commercial.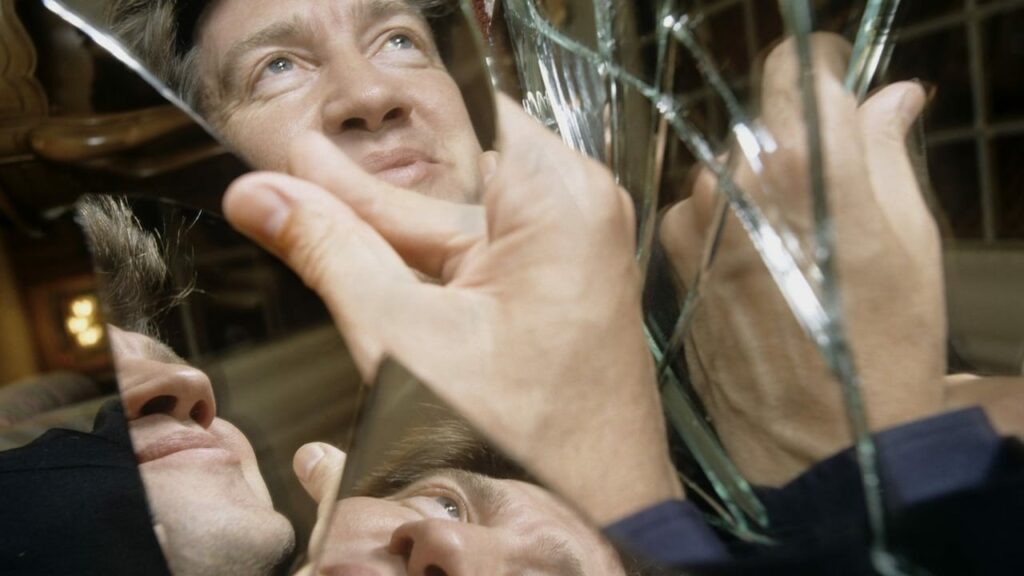 Amy Nicolson's part is the introduction to this documentary's central connection. Describing The Wizard of Oz as the "quintessential American fairy tale," she notes how Lynch has continuously borrowed that film's iconography, especially with the direct references in Wild at Heart. Elsewhere, John Waters' part is fun and engaging, whilst David Lowery is a lot more self-reflexive in his comparisons. And Karyn Kusama – who was a waiter at a diner Lynch frequented – argues that Mulholland Drive is a perverse inverse of Dorothy's journey. She also recounts a Q&A session for the film, where Lynch was asked about the influence The Wizard of Oz has had on his films. His response? "There is not a day that goes by when I don't think of The Wizard of Oz," a comment that becomes incredibly vital.
Meanwhile, Rodney Ascher's chapter contains the most interesting aspect of Lynch/Oz. It isn't anything he says, but instead how he mentions other movies like Back to the Future and The Shining. With the admission that The Wizard of Oz's narrative can be found everywhere, he indicates the scope the rest of Philippe's film will implement. It could almost be called 'Lynch, Oz and Everything In Between,' as it examines how Oz has inspired so many films, encompassing the entire history of cinema from Spielberg to Antonioni.
See Also

This massive scope is what makes Lynch/Oz a terrific documentary. It does succeed in its ambitious quest to link the films of David Lynch with The Wizard of Oz, making sense of a theory which could easily look far-fetched. However, Philippe has also made a film about digging deeper, about the power of movies and how they – as Lowery says – are a mode of transportation into new, fantastical worlds. And it is all delivered with measured, personable narration from each participant, with Philippe allowing for their specific voices to come through. Does this give any concrete answers or explanations regarding David Lynch's work? No – but neither does Lynch. And the insightful Lynch/Oz will give you a greater appreciation of his fascinating work.
---
Lynch/Oz premiered at the 2022 BFI London Film Festival on October 8, 2022, and will be released in cinemas in the UK on December 2.