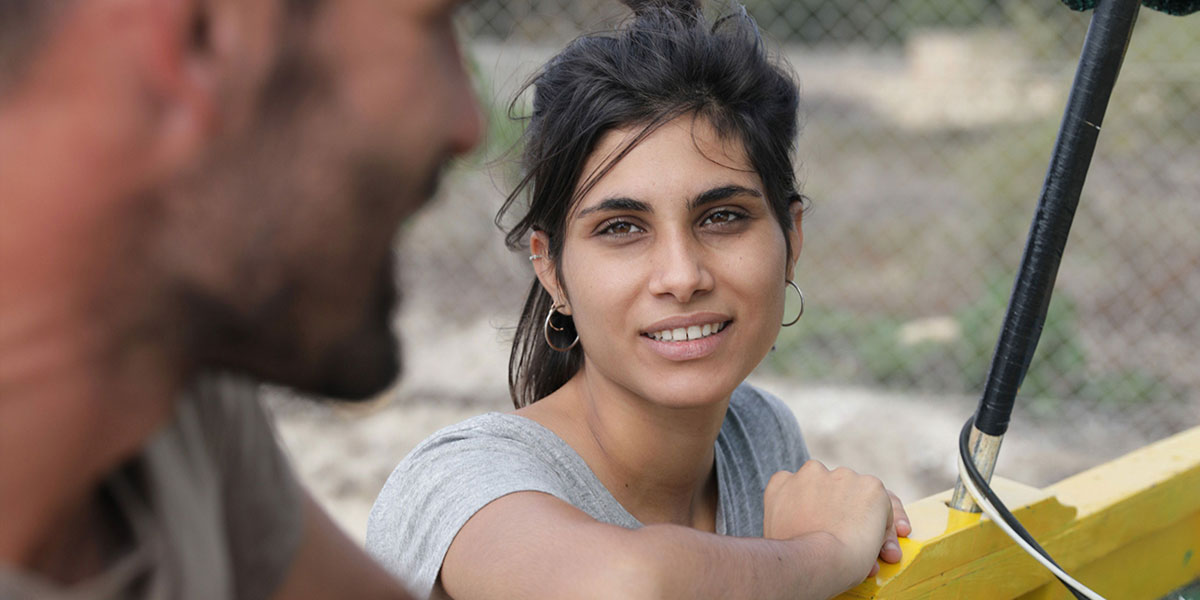 Luzzu (Peccadillo Pictures)
A traditional fisherman's trade in Malta is threatened by commercialism and trawlers in Luzzu, Alex Camilleri's perfectly constructed neorealist drama.
---

The well-paced Luzzu is both difficult and gorgeous in its grounded authenticity, just as any neorealist piece of work should be. It is startingly intimate from the very beginning right up to its inevitable ending, with the choices facing Maltese fisherman Jesmark constricting in the most claustrophobic way. Never misstepping into soppy melodrama and with a firm, constant focus on character, Luzzu is a vivid portrait of people struggling to maintain traditional ways in the face of a rapidly modernising world.
Jesmark, played by a real-life fisherman, is a new father; under pressure from his mother-in-law to provide for his family, he becomes torn between continuing his small fishing trade or making more money elsewhere. As Luzzu's story progresses, Jesmark is lured by the financially lucrative black market trade operating from the same waters where he fishes. Luzzu is a snapshot of one man struggling to make ends meet, but its themes of commercialisation, family and choice (or lack thereof) are both universal and applicable to fishing industries around the world. Writer, director and editor Alex Camilleri consistently centres Jesmark and his difficult choices as barely decisions at all, such is the narrowing fate that seems to cloud over him. Just like in the films of Italian director and leading neorealist Vittorio De Sica (Bicycle Thieves, Umberto D.), the life of the main character in Luzzu plays out in rhythm with the real world, dictated less by themselves and more by the surrounding society.
Camilleri and DOP Léo Lefévre (Papicha) find beauty in this world, though; the small fishing village in Malta feels like a sun-kissed utopia, with Lefévre sensitively shooting the cobbled docks and rippling waters, capturing Jesmark and the freedom he feels when at sea perfectly. His luzzu – a multicoloured, wooden fishing boat – is striking in its vibrancy, hinting at a bright past of familial business which is slowly slipping away: quite literally at times, as the luzzu frequently leaks and shows signs of decay. When night-time hits and the black market whirs into action, the screen and scenery on it constrict; the sea becomes dark and unwelcoming, lensed in a claustrophobic way and with a very different feel to the beautiful, wide expanses of the daytime. Luzzu's world and its titular boat become as vibrant and living as the characters themselves.
The use of non-actors in two of the leading roles is also reminiscent of Italian neorealism, most notably the films of Roberto Rossellini (Rome, Open City, Paisan). It is scarcely believable that main character Jesmark and friend David are played by non-actors, cousins Jesmark and David Scicluna respectively. Camilleri's process of finding the right people to play these roles was one of perseverance and a little bit of luck; the two men were found in Ghar Lapsi, a tiny fishing hamlet in Southern Malta, and their chemistry was clear from the outset to Camilleri. Luzzu benefits greatly from this authenticity, with the characters fitting seamlessly into the onscreen world, and the actors living out an experience close or even the same as their own. Jesmark is stubborn and dogged in his work, attached firmly to his familial traditions and his love for fishing, with the actor adding a simmering anger to the film which is representative of people like him across the world. As Jesmark's wife Denise, newcomer Michela Farrugia breathes further life into Luzzu, adding a further complexity to his path.
See Also

Like the best Italian neorealist films, the conclusion of Luzzu becomes almost predetermined, the choices for Jesmark swiftly disappearing. Alongside the profitable black market, the offer of an EU payout in exchange for decommissioning his luzzu offers further stability for him and his family. Exquisitely realised with a world that is vividly constructed onscreen, Luzzu paints a tragic picture of a very real problem. Within the beautiful backdrop of this fishing hamlet, large ships and containers loom like sea monsters in the distance, with Camilleri never losing sight of either the people or the real-world struggles that they face.
---
Luzzu will be released on DVD and VOD in the UK from August 15, 2022. The film is now available to watch on digital and on demand in the US and select countries.