Luck (Apple TV+) Film Review: Finding a Forever Family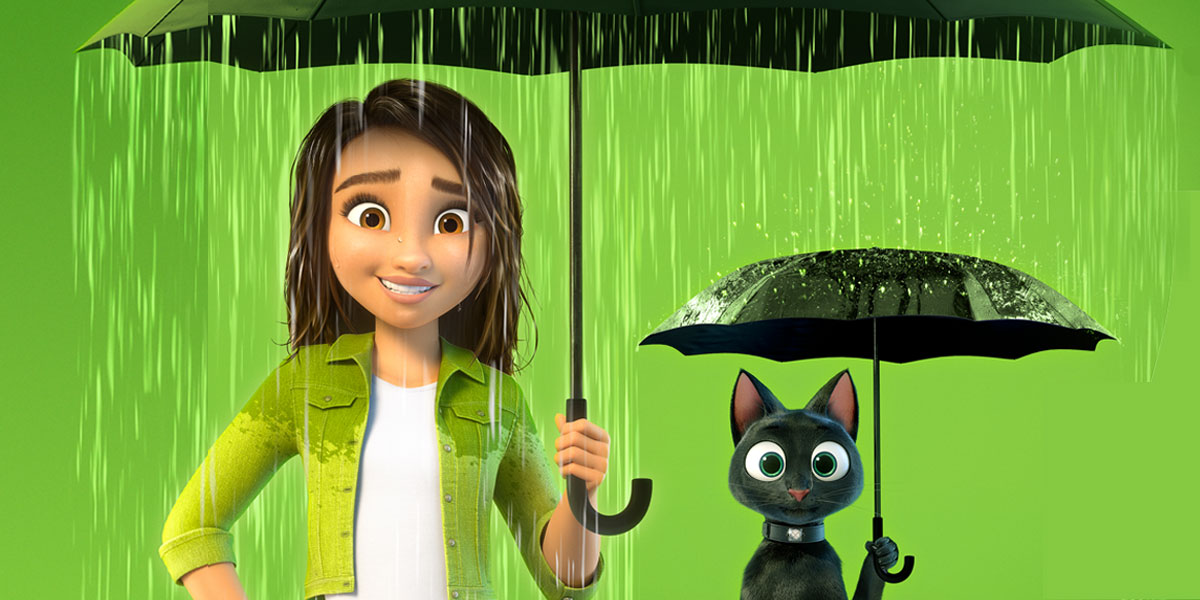 "Luck," premiering August 5, 2022 on Apple TV+. (Apple TV)
Thanks to gorgeous animation, the ever-charming Jane Fonda, and unexpected emotional beats, Apple TV+'s Luck is a rewarding, enjoyable watch.
---

"Find a penny, pick it up, and all day long you'll have good luck". Foster care friends Hazel (Adelynn Spoon, of HBO's Watchmen) and Sam (Eva Noblezada, of Easter Sunday) have been repeating this motto to each other for years, almost as if the sentence itself was a lucky charm of sorts. And our two friends are, indeed, in desperate need of luck, the former, a young child, having just had yet another family visit cancelled on her, and the latter having never found her "forever family", so much so that, when we first meet Apple TV+'s Luck 's protagonist, she's about to leave the Summerland Home for Girls for good, but only because she has just turned eighteen. "You're officially on your own," her former caregiver tells her, handing her a box full of orphanage records and the keys to an apartment she can call her own as long as she keeps studying and working. But Sam's newfound freedom comes with an extra challenge, as she also happens to be the unluckiest person in the world.
Whether it's losing her keys down a manhole or getting locked into the bathroom by her own appliances and then managing to leave the house only to find that her bike has a flat tire and she's going to be late to work, things never seem to go Sam's way. But our resourceful protagonist has gotten used to it, and her mind often goes to Hazel, as she wonders if her friend will ever be able to find a family.
One day, a chance encounter with a talking cat named Bob (Simon Pegg, of Shaun of the Dead) brings new changes to Sam's life, as she ends up finding an actual lucky penny which gives her an idyllic day – that is, until her bad luck comes crashing in and she loses both the coin and the luck she had acquired with it. And so, Sam chases after Bob and follows him into a portal, which brings her to an unfamiliar, magical place she'll later come to know as the Land of Luck – the land where good luck is manufactured and delivered to Earth by all sorts of creatures, from pigs and rabbits to friendly leprechauns. But even in this magical land things aren't looking so great for our protagonists, as not only has Bob lost his lucky penny to Sam (and, without the penny, he'll be banned to the Land of Bad Luck), but Sam needs a new coin of her own, as she intends to give it to Hazel and help her get the happy ending she deserves.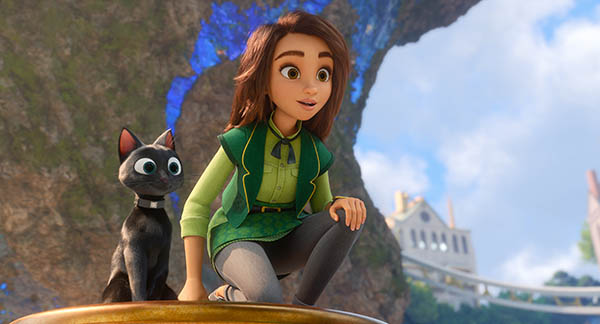 And so, the two join forces and concoct a plan to find a new penny, with the assistance of helpful leprechaun Gerry (Colin O'Donoghue, of Once Upon A Time) – the closest thing Bob might have to an actual friend, and a series of bizarre personalities, such as the eccentric but essential Jeff the Unicorn (Flula Borg, of The Suicide Squad). But our trio's mission is not as easy as it sounds, as they'll have to avoid not only the Land of Lack's severe Captain (Whoopi Goldberg, of Sister Act), but also its Dragon CEO (Jane Fonda, of Klute), who's incredibly good at smelling out bad luck.
Directed by Peggy Holmes (The Pirate Fairy) and written by Kiel Murray (2006's Cars), who were brought together for this project by producer and Skydance Animation head John Lasseter (of Pixar fame), Apple TV+'s Luck is an interesting combination of features. On one hand, if you're expecting a thrilling, entertaining adventure in the Land of Luck, you might be disappointed: weirdly enough, the most enthralling parts of the film are the opening scenes, where you'll immediately fall in love with Sam and laugh at her misadventures, and the very end, which brings more than one surprising emotional beat that you won't expect.
In contrast with this, the time our protagonist spends at the Land of Luck with Bob, Gerry and all these magical creatures, which takes up the biggest chunk of the movie, is paradoxically the least enjoyable segment in it. Even though we get to meet adorable, amusing characters, not much actually happens in it, and, if you think you know where the film is going, you're probably right. If there is indeed a lesson to be learned from Sam's findings at the Lands of Luck and Bad Luck, it's also a message that you'll absolutely see coming, so much so that it feels like that chunk of the film was stretched out just to make the film longer, and not because it would make sense storytelling-wise.
On the other hand, there's also a lot to enjoy in Luck. The absolute star of the show is Jane Fonda, who is charming as ever as a Dragon who manages to be not only absolutely fabulous and stylish, but also incredibly human and beautifully flawed, often at the same time. If you're wondering why Simon Pegg was chosen to voice a Scottish cat, your questions will be answered in one of the best moments of the film, and it's thanks to Bob that the film has such a strong emotional core: I suddenly and unexpectedly found myself sobbing towards the end, thanks to a beautifully delivered line that perfectly sums up the message of the film.
See Also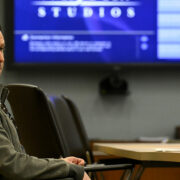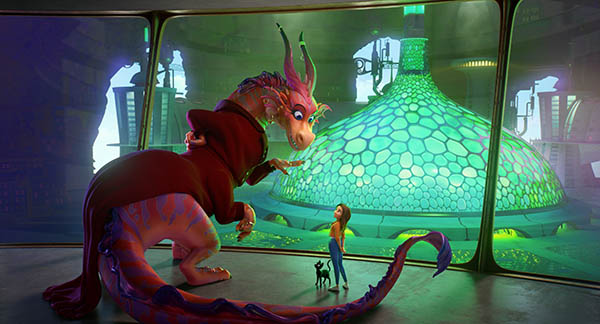 Speaking of Luck 's message, it won't surprise you to know that it mainly has to do with the very idea of a "forever family," and of what kind of influence good luck and bad luck have on our lives. But there's also a lot more than that. Of course, bad luck is absolutely essential in making us who we are – it's at the very core of humanity to be able to overcome the hardships that come our way – and, in this sense, Luck is a much-welcome, timely ode to imperfections. But what I also appreciated about the film is that the idea of "forever family" itself doesn't have to be intended in the most traditional sense of the word. Family can be whatever we want it to be, and that is a message that we absolutely need to convey to this generation of kids.
Even though Luck has some issues with pacing and loses itself a little in the middle, it's still highly enjoyable and absolutely worth-watching for its stunning animation, talented cast, and for a story that will surprise you and make you think right when you don't expect it.
---
WATCH LUCK:
---
Luck will premiere on Apple TV+ on Friday, August 5, 2022. Click here to watch Luck.