Love Affairs Film Review: Subtly Complex Love Story Enchants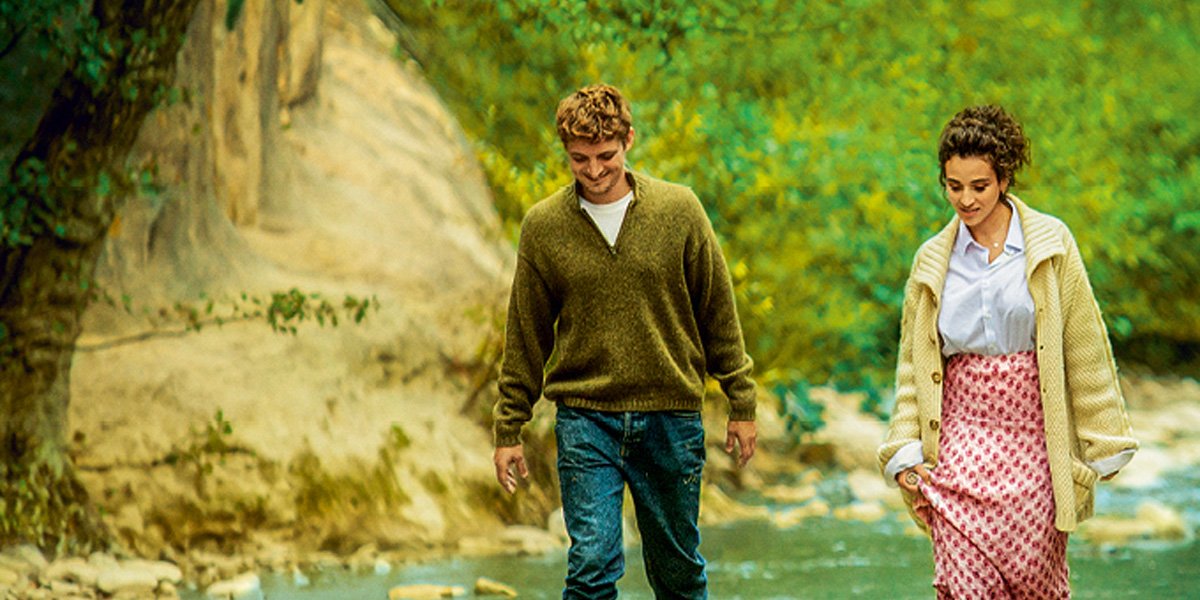 Love Affairs (Courtesy of French Film Festival @ Home)
Love Affairs is a delicious and delightful artwork on the intricacies of love and relationships, and the intimacy that grows between people through storytelling.
---

Every now and then, films arise that manage to produce a certain nostalgic feeling, taking you back to a specifically delightful moment where you were enveloped with happiness and cheer. Though this is not a tough feat to achieve for French films, Emmanuel Mouret's new feature Love Affairs, or Les Choses Qu'on Dit, Les Choses Qu'on Fait, does it beautifully and eloquently. For me, watching Love Affairs felt like having a pistachio ice cream on a hot spring day beneath a tree on the edge of a lavender field, an English romantic classic novel by my side ready to be immersed into. This is not unsurprising, as the film creates the perfect balance between the expressiveness of spoken words and storytelling, and the visual imagery of pleasantly soothing and stunning views.
When Daphné's (Camélia Jordana, Le Brio, All Three of US) partner François (Vincent Macaigne, What We'll Leave Behind, The Innocents) unexpectedly has to return to work, she is left to be the hostess for his cousin Maxime (Niels Schneider, Heartbeats, Sympathy for the Devil). In between lazy dinners and visiting the beauty the countryside of France has to offer, Daphné persuades the newly single Maxime to tell her how he met the girl who stole and ruined his heart, she in turn will tell him how her relationship with Gaspard came to be. In the four days it takes for François to return to the country house, Daphné and Maxime slowly yet rapidly develop a deep connection through their mutual confessions of their hearts' feelings and desires.
Through Daphné and Maxime's stories of past loves, we also meet Maxime's crush Sandra (Jenna Thiam, The Black Book, The Returned) and her boyfriend Gaspard (Guillaume Gouix, Attila Marcel, 22 Bullets), Maxime's ex-girlfriend and Sandra's friend Victoire (Julia Piaton, Serial (Bad) Weddings, House of Time), François' wife Louise (Émilie Dequenne, Brotherhood of the Wolf, Our Children) and her new flame Stéphane (Jean-Baptiste Anoumon, Birds of Heaven, Ad Vitam). After the characters on stage have been introduced, it doesn't take long for their love stories to entangle and unravel into various different interconnected strands. Love Affairs smoothly transitions from three narrative plots into an intricate tableau where love, desire, and restrained feelings are the main elements that connects the characters. The first half of the film details Daphné and Maxime's growing affection for each other; Maxime, Sandra and Gaspard's cuckolding love triangle; and Daphné and François' difficulty in starting a relationship under the unseeing eye of Louise.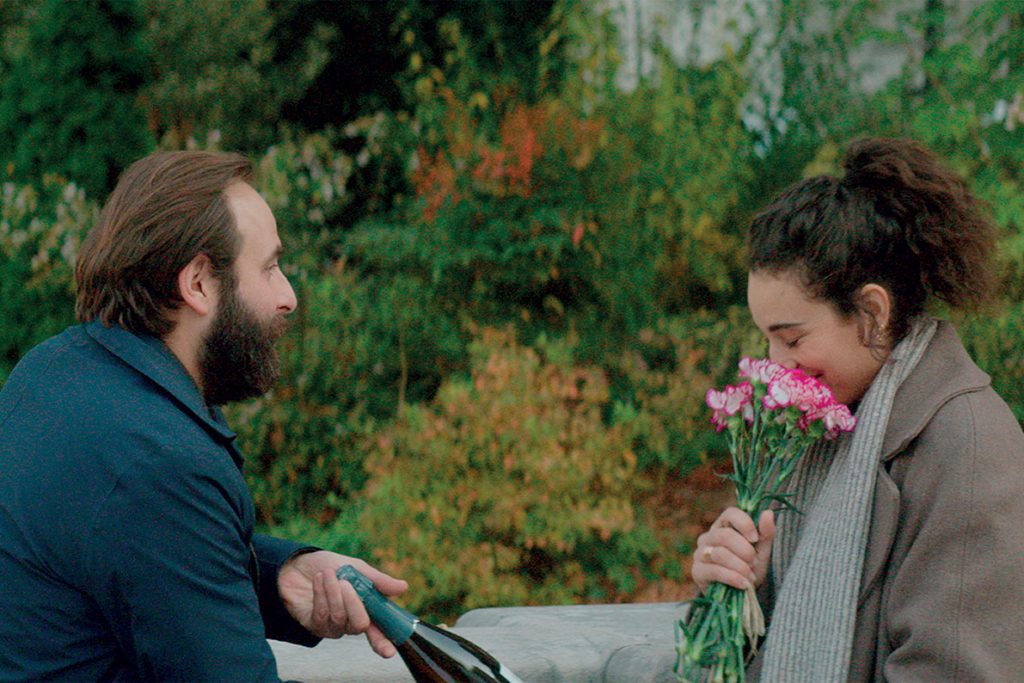 These strands start to obtain different perspectives and intermingle, creating sub-strands where every new piece of information adds an interesting and exciting element to the narrative. The addition of Francois' ex-wife Louise's perspective, near the film's finale, adds nuance and a certain denouement to the otherwise straightforward narrative structure. It creates an unexpected sense of a plot twist in the earnest and sincere storytelling of Daphné and Maxime, which also neatly linked the stories to the events happening in real time. It shows that this form of narration is an excellent and resourceful basis for any visualized story in cinema. In this aspect, Love Affairs very much resembles Amazon's Modern Love, an anthology series in which stories about love, in its multitudes of form, are presented that take place in New York City.
The cinematography, combined with the extensive soundtrack consisting of Purcell, Mozart, Chopin, Tchaikovsky, Hayden, and Vivaldi lend Love Affair a distinct BBC period drama flair which has the magically enthralling narrative similar to Woody Allen's Midnight in Paris. The music, which represents a diversity and variety of the characters and their feelings, ensures that themes of bodily pleasures, openness about sex, and a taunting of the seriousness of relationships and love, refrain from being vulgar and instead become an earnest exploration of the adult relationship with love and desire. The balance between spoken words and deeds is clearly an explored thematic structure which can be seen in a careful avoidance of arguments and confrontation. What makes Love Affairs particularly interesting is the fact that no character is inherently bad or good, they just follow their hearts and desires.
Love Affairs feels like a romantic painting that comes to life, its focus on emotions and how its story is told is almost reminiscent of a theatre play. The story unfolds itself in the words, not per se the setting. It is also true that the romantic backdrops combined with the articulate speech are vaguely reminiscent of past summers spent reading Santa Montefiore novels, who is known for her vivid descriptions of the beauty of the countryside as well as being an incredible romantic in her writing. Though the cast is heavy in characters, there is never a point where it feels too crowded. Mouret manages to accomplish the perfect balance between a well-rounded narrative and steady and surprising build-up of narrative tension.
For the depth of the relationship between the characters and the development of their relations, the extensive cast certainly creates regular breaths of necessary fresh air in a 120-minute-long film. While the characters are always on the edge of choosing between two future paths and two desires, I can assure you that there is only one choice when it comes to watching Love Affairs: take the plunge and immerse yourself with the intricacy of love and desire.