Lost Illusions: Film Review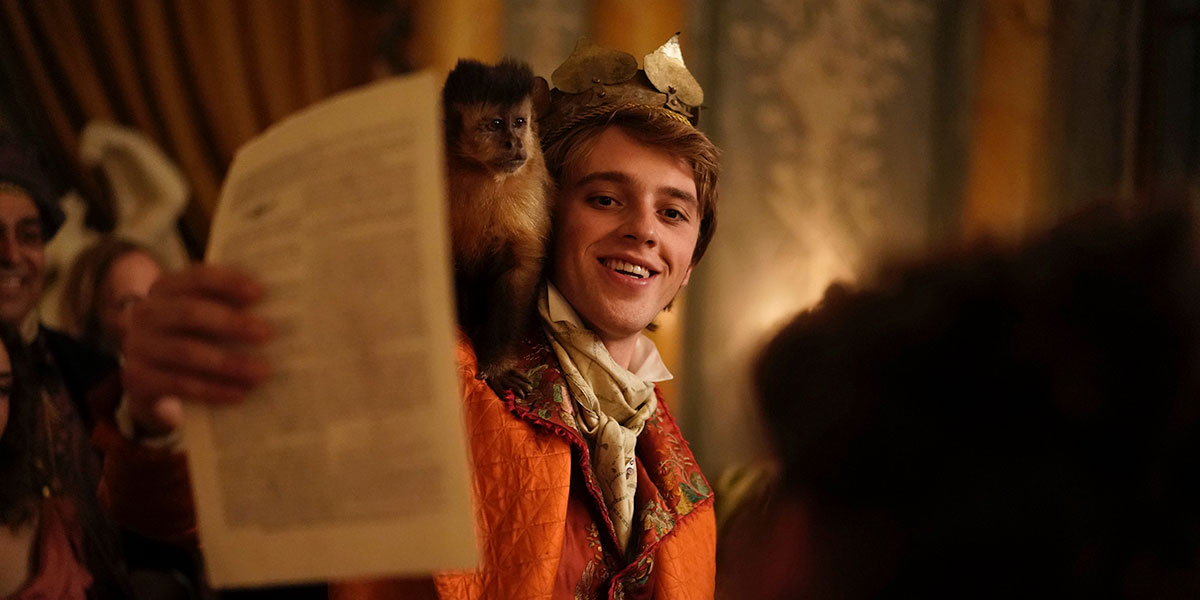 Benjamin Voisin and Vincent Lacoste in Lost Illusions (Courtesy of Music Box Films)
Xavier Giannoli's Lost Illusions has beautiful aesthetics and fascinating performances, but its pacing and script hold it back from being a hefty dramatic epic.
---

Multiple directors have wanted to tackle extensive novels and translate them into a cinematic format in the past couple of years. Adapting a novel per se is a challenging act on all terms (directing, writing, the look, the aesthetic, etc); imagine taking on a lengthy one. Last year, we had two separate adaptations forged into fully blown dramatic epics, for better or worse: one premiered at Cannes, while the other was at Venice. The former is Ildikó Enyedi's The Story of My Wife, based on the 1946 Füst Milán novel of the same name. It had almost a three-hour runtime, and it felt like a drag for its last two acts. Still, it contained beautiful cinematography, as well as production and costume design and superb performances (one by the enchanting Léa Seydoux). Moreover, it traveled you back to the 1920s. Its themes of doomed love, as it was loosely based on the tale of the Flying Dutchman, were interesting but ultimately didn't have an overall impact. 
Unfortunately, the latter, Xavier Giannoli's adaptation of Honoré de Balzac's serial novel Lost Illusions (Illusions Perdues), which won seven Cesar awards, including Best Film, follows a similar path to Enyedi's feature in terms of positives and negatives. Both adaptations are ambitious, not straight, or by the book, tailorings of such. The novel was written between the years 1837 and 1843 and is set in 19th century France. It follows young poet Lucien de Rubempré (Benjamin Voisin, who I first heard of in François Ozon's Summer of 85), who starts as an aspiring author. Still, soon he will be manipulated by the rise of "fake news", at a time of great fallacy between the press and the rich. Lucien has left his hometown of Angouleme, where he recited his poetry, but the audience never appreciated it (only a few did), to go to Paris – there's where people get the "real" money.
During that transition between places, Lucien is accompanied by his comrade Étienne Lousteau (Vincent Lacoste), who is the one that convinced him to make the move. Lousteau knows all the tips and tricks to deceive the people at the top and shares them with Lucien. What de Rubempré notices is that these so-called "book publishers", one of them played by Gérard Depardieu, are paid to write lies – not genuine pieces are penned instead of showcasing the reality of France at that time. Even before one enters the theater, the people have their minds set on what to think. So far, this sounds quite intriguing. The story of a person succumbing to the hierarchy because of capital, even if he still has that longing for his desired dream, seems like it would be an entertaining and exciting watch. And Lost Illusions is such, but not for most of its runtime, unfortunately. Let's start with the positives, which are almost the same as those in The Story of My Wife.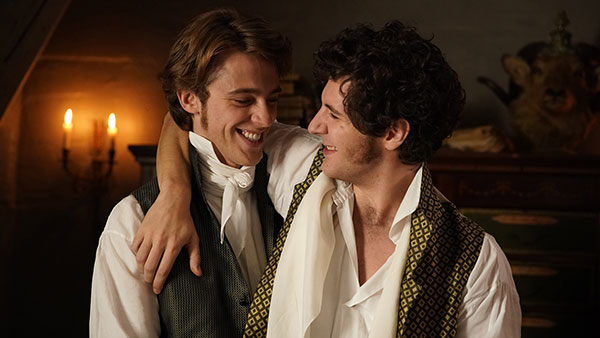 Although the character of Lucien de Rubempré isn't sympathetic (not all lead characters need to be), Benjamin Voison makes the best out of the role. He makes us care for him, even as he keeps making questionable decisions. The movie offers humanistic motivations for his judgments and choices to counterattack the lack of sympathy for him. The other performances lack the heft of Voison's, but it is sure nice to see the likes of Vincent Lacoste, Cécile de France (who I love in Switchblade Romance and The Kid with a Bike), and the director of the fascinating I Killed my Mother, Xavier Dolan. I must give kudos to the crew behind the camera — the aesthetics are exquisite, from the cinematography by Christophe Beaucarne to Pierre-Jean Larroque's costume design.
Now, Lost Illusions has several problems, besides its runtime, which seems too lengthy, but at the same time, its pacing gives one the sensation that the narrative is being rushed. After some research, I saw that the book is seven hundred pages long and contains a lot of specifications for the conversations being had. This causes the director to do one of three things: trim the adaptation and cover it like a series of vignettes, stick everything into the film into a flexible runtime (considering the material), or develop a three-hour-plus epic to make justice to the material. Unfortunately, Giannoli went with the second one, and it feels like everything is crammed all together, not taking enough time to develop each character-changing situation in the long run.
Giannoli and Fieschi's screenplay has a couple of issues regarding its thematic structure and comparisons to modern society. The film shows every single detail regarding these characters and their surroundings, although forcefully, leaving little to no mystery or ambiguity. You have a lead character you can't sympathize with, so there's space to create a narrative where every good or bad choice he keeps doesn't have to appear literally on screen. As the film transgresses, audiences will notice those choices and this will stir interest to analyze the reason "why" he made them. That's where you can hook them into the story being told. Instead, it is the same old story of a good-hearted man getting corrupted by the system, later looking back onto the world he once knew. That old tale by itself is somewhat gripping; it just needs the right amount of obscurity to pull the correct narrative threads.
See Also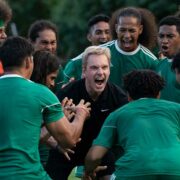 This might not be a problem for some people, but in my opinion, I think there should have been some space where audiences could have come up with their analysis of what could or would have happened and created their own parallels to our day and age. And the film wants to do that as well. There are small sparks in the narrative that want to connect those pre-paid pieces and injustices towards the people with the modern-day remark of "fake news" – misleading information just to jeopardize the reputation of someone or something. Lost Illusions' ideas are fascinating, but they are done in a complicated way for audiences to get along with. Personally, I think it would have been better if they restrained from doing that, as it feels a bit too in your face, and let that flow once people are doing their analyses and pieces about it.
The inclusion of narration does help manage your way through some of the less exciting segments, but it is overused a bit if you ask me. There's something fascinating about Xavier Giannoli's depiction of how the mass media causes controversies via faux reports, all generated via monetary transactions. The director seems fascinated by all of this, and it is evident since those conversations and interactions are the film's most gripping and engaging parts. However, what's left of Lost Illusions is a tad disappointing. The film has the markings of a piece that could have garnered significant heft but lacks the inspiration and necessary control to manage them properly.
---
Lost Illusions will open in New York (at Film Forum and Film at Lincoln Center) and Los Angeles (at The Royal) on June 10, 2022.