Little Richard: I Am Everything – Film Review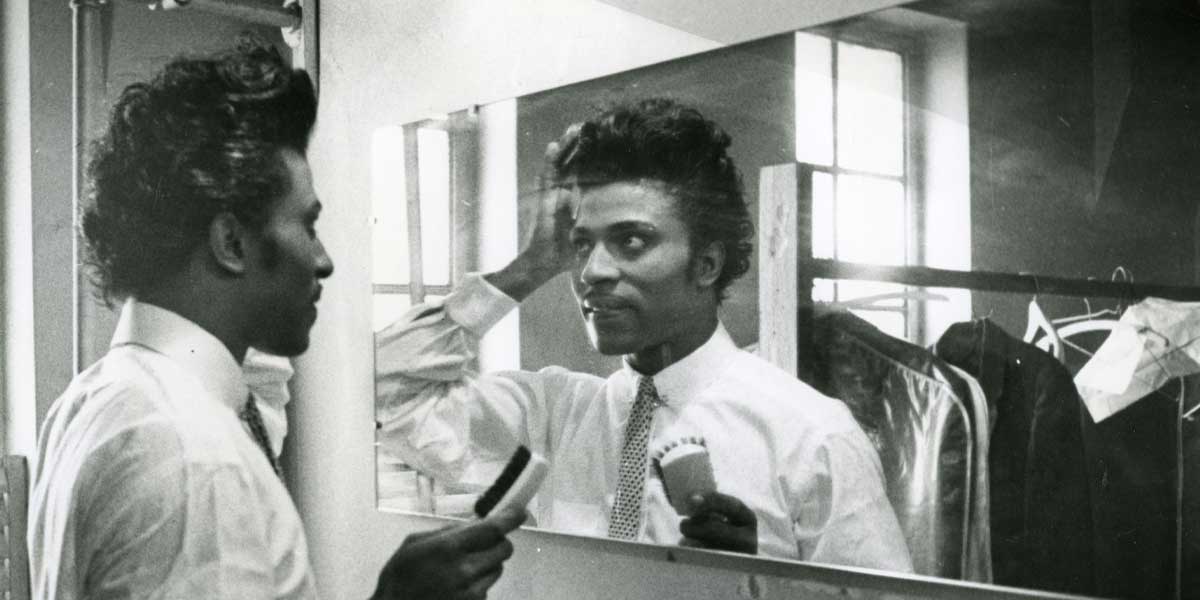 Little Richard in Little Richard: I Am Everything. (Magnolia Pictures)
Little Richard: I Am Everything is a scattershot but fairly interesting music documentary about recognising and celebrating the Architect of Rock and Roll.
---

Before Elvis, there was Little Richard. With a string of hits in the 1950s that included 'Tutti Frutti', 'Good Golly, Miss Molly' and 'Long Tall Sally', the singer quickly became the first icon of rock and roll. The reason was that he was unlike anything heard before in music, with his extravagant appearance and on-stage act. And now there is a documentary not just celebrating his work, but also recognising him for being, as Richard says, "the one that started it all." Directed by Lisa Cortés (All In: The Fight for Democracy), Little Richard: I Am Everything strives to emphasise how some followed in Richard's wake, how others disregarded his galactic talent, and his complicated legacy regarding race and queerness.
We start at the piano, with Little Richard showing his virtuosity behind the instrument. On his head is a crown with faded writing, though you can just about make out 'The King.' From there, Little Richard: I Am Everything operates like your typical talking head documentary. We see archive footage of and hear Richard over the decades, demonstrating the boisterous and appealing personality that made him a regular interviewee. Furthermore, there are insights from neighbours and cousins, scholars and famous musicians like Mick Jagger and Tom Jones. All this helps Cortés to tell the story of Richard's long life and career.
Born Richard Penniman in Macon, Georgia and in a family with twelve children, he grew up surrounded by blues music. Macon was also a religious town, and it was in a church where Richard began singing. But his strict father rejected him for being gay. An all-too-familiar situation that – as we later find out – likely impacted Richard. Soon though, he performed across the country (sometimes in drag shows) and later formed a band to record a demo tape of songs including 'Tutti Frutti.' From there, his popularity began to soar like a fireball in the sky. Ironically, that would lead to the other theme in Richard's story.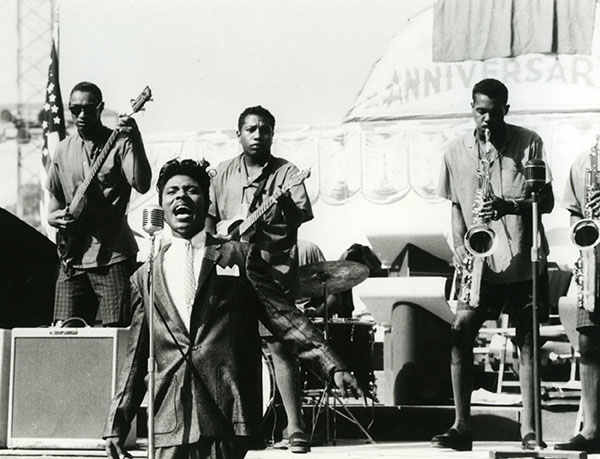 When the singer saw said fireball (later revealed to be the Sputnik satellite), he interpreted it as a sign from God and rejected "the Devil's music." He went to a conservative college, became a gospel artist, and even burned some of his old records. He gives that up for tours of Britain and a colourful comeback in the 1960s. Then he reforms again in the 1970s, turning his back on homosexuality. This re-renouncement and constant fluctuation represent Richard's lifelong struggle to balance Christianity and rock n roll. Was it a denial of himself? A devotion to his religion? A consequence of his past?
I Am Everything doesn't definitively reveal the answer to this. What it does show is the freedom felt by those listening to Richard's music. 'Tutti Frutti' may have been characterised as a race record (i.e., for Black audiences), but that did not matter with white teenagers starting to enjoy them. "All white kids in Baltimore grew up listening to the three Black stations… even racists listened," says John Waters (a brilliant presence in this film). Yet records labels only capitalised on this with white artists, hence the rise of Elvis. And as a result, the film argues Little Richard was marginalised despite paving the way for a new genre.
Elsewhere, Cortés briefly looks at the people who heavily influenced him. In 1950, he met singer Billy Wright in Atlanta and adopted his pompadour hair and pencil moustache. And there was also Esquerita, who stood whilst playing the piano and taught Richard how to play. Like Wright, he was also queer. In turn, those influenced by Richard are mentioned too. For instance, those tours of Britain were where he met The Beatles and The Rolling Stones. A couple of years later, they became the biggest acts in the world. In addition, Nile Rodgers reveals that David Bowie "idolised" Richard and used his sound for his album Let's Dance.
Bowie's cameo is notable because, like in Brett Morgen's vivid Moonage Daydream, space and star imagery are used to convey that Richard was a star. He would agree, like when he calls himself 'The Quasar of Rock'. However, unlike the more spectacular and less conventional Moonage Daydream, I Am Everything is a film trying to pose questions about its main subject rather than let him speak for himself. Moreover, whilst there is some flashiness, there is not enough to replicate Richard's unique energy. Alongside the rhythmic editing by Nyneve Laura Minnear and Jake Hostetter, we see musicians reconstructing some of his big performances, such as the moment he sings 'Tutti Frutti' for the first time. Stardust is in the air during these scenes: it only enhances the impression of Richard as a supernova.
Little Richard: I Am Everything is a scattershot but fairly interesting music documentary about one of the most dynamic, spirited men in rock and roll history. It is a film about the music industry's whitewashing and appropriation of Black music (scholar Zandria Robinson terms it as"obliteration"), as well as Little Richard's overdue recognition as an architect of rock. He was a contradiction, but the power of his personality and music ensured his legacy. That is reinforced in the final scene, where his looks and persona are compared to today's music stars. As one interviewee says: "It's almost as if everyone is defined by Little Richard."
---
Little Richard: I Am Everything had special theatrical screenings from April 11, and will be screened in more US theaters and available on digital platforms from April 21. Get tickets to watch Little Richard: I Am Everything and watch the documentary on digital platforms.