Lessons in Chemistry Episode 6 Review

(Apple TV+)
Episode 6 of Lessons in Chemistry remains as strong and compelling as ever as the AppleTV+ series explores Elizabeth's past and present issues.  
---
This review contains spoilers for episode 6 of Apple TV+'s Lessons in Chemistry.
Episode 6 of Lessons in Chemistry uses its most successful elements in this week's episode to reflect on the history of the time and much as on our present reality with its compelling characters and fascinating plotlines. While the title may suggest that the focus of the AppleTV+ show is predominantly chemistry, or the science industry in general, this series can treat a variety of different topics that many people in the audience will relate to in different ways.
Episode 6 of Lessons in Chemistry continues to follow Elizabeth (Brie Larson) as she confronts various issues both during the filming of her TV show "Supper at Six" and at home, as she learns that her daughter Mad (Alice Halsey) has been going behind her back to learn more about her father. At the same time, Harriet (Aja Naomi King) faces a series of challenges as she organizes a peaceful protest in the neighbourhood and seeks Elizabeth's support. Parallel to this plot, we gain an insight into the past as well, thus exploring Elizabeth's relationship with her father and the family dynamic as her brother reveals that much of their father's preaching is rooted in lies and tricks and introduces a little Elizabeth to the world of chemistry.
Episode 6 of Lessons in Chemistry alternates between two timelines. This is not a new format for the show, but it is one of the aspects that I have loved the most of the AppleTV+ series from its very beginning. It allows it to explore both Elizabeth's past and her present situation at the same time, while drawing significant parallels between them and keeping the show dynamic as it constantly moves between two time frames. The show makes this dual timeline by introducing us to Elizabeth's past: until now, all the past scenes we have seen were from a few years before the show started, when she the main character was working on her PhD.
Episode 6 brings back one of the characters I desperately wanted to see again: Fran (Stephanie Koenig). After running into her at the grocery store, Elizabeth invites her to a taping of the show and Fran's comments and attention to detail quickly earn her a position as the new head of staff on the show. One of the only criticisms I had regarding Lessons in Chemistry's season premiere was the lack of character depth in exploring Fran's character who, at first, seemed like she was only there to serve as Elizabeth's opposite. But in this episode, the AppleTV+ show managed to delve deeper into this character and give her a role that will hopefully become even more central in the coming episodes.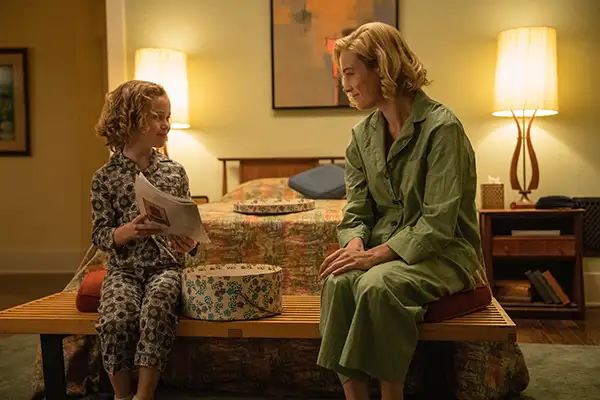 With episode 6, Lessons in Chemistry situates the show historically as Harriet's protest is prompted by seeing Martin Luther King Jr. arrested on TV. I was also glad to see that a lot of this episode focuses on Harriet and her organisation of a peaceful protest to give a voice to, as Harriet says, "people all around this country struggling to be seen, begging to be treated with dignity." While Elizabeth is undoubtedly the main character in Lessons in Chemistry, the supporting characters are just as compelling as she is and it is great to see them being explored more and more as the show goes on, along with such important topics that are still very much relevant today.
This plotline of episode 6 is particularly significant as it shows something Lessons in Chemistry has suggested since its very first episode: the racism and unequal treatment reserved for Black people in the society of the time. I also thought that this was a very clever way to show Elizabeth's privilege as a white, and now famous and privileged, woman. This is particularly interesting as it is something that Harriet confronts her about. This draws attention not only to the intersectional set of discrimination Black women experience but also to the historical reality of feminism which has failed to consider intersectionality at its beginning as a movement headed by and focused on white and educated women like Elizabeth.
Episode 6 of Lessons in Chemistry also seems to inadvertently reflect on the current climate in the film industry as Elizabeth going against the studio head of "Supper at Six" very much resembles strikes by the writers and actors without whom this show would not exist in a dispute with the AMPTP. In episode 6, Elizabeth faces suspension and backlash for wanting to control her show and not promote certain products. While the suspension could have worked as a means of intimidation as it puts the entire crew out of work, this doesn't work.
See Also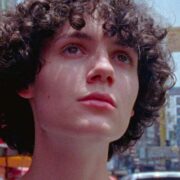 In fact, Elizabeth is willing to pay everyone's salary and remain true to her principles to ultimately use her platform in the right way and champion key issues, such as Harriet's protest. In Lessons in Chemistry, Elizabeth stands up for what is right and exercises control over her show. In real life, this is mirrored by the WAG strike lasting 148 days and the SAG-AFTRA strike that lasted 118 days. Episode 6 of the AppleTV+ show offers a powerful reminder of the power of individual action and solidarity to protect one's beliefs and future.
At the end of the episode, we also see Elizabeth discuss Calvin (Lewis Pullman) with her daughter. Not only does this shine a light on an important aspect of grief by showing both Mad's need to know more about the father she never knew and Elizabeth's reluctance to speak about something so painful, but it also shows that the people we love never really leave us. While Calvin may be gone, he lives on in Elizabeth's memories of him and the articles written about him that Mad keeps reading over and over. The final scenes of episode 6 of Lessons in Chemistry also hint at the fact that Calvin's story may not be over yet, as his daughter's research could have uncovered something we don't yet know about him.
Once again, episode 6 of Lessons in Chemistry is everything I could have asked for: it brings back the most successful elements of the show, focusing on both Elizabeth's past and her success as a TV host, but it also delves deeper into some of the elements I wanted to see explored more, giving us more information on the protagonist's family background. This episode also explores the other female characters in the show, successfully depicting how varied the struggles and experiences of womanhood can be. Whether you see yourself more in Elizabeth, Harriett, or Fran, Lessons in Chemistry teaches us that we can be whoever we want to be, despite all the struggles we might face on the way.
---
Episode 6 of Lessons in Chemistry is now available to watch on Apple TV+.