Klokkenluider Film Review: A Devious Comedy Drama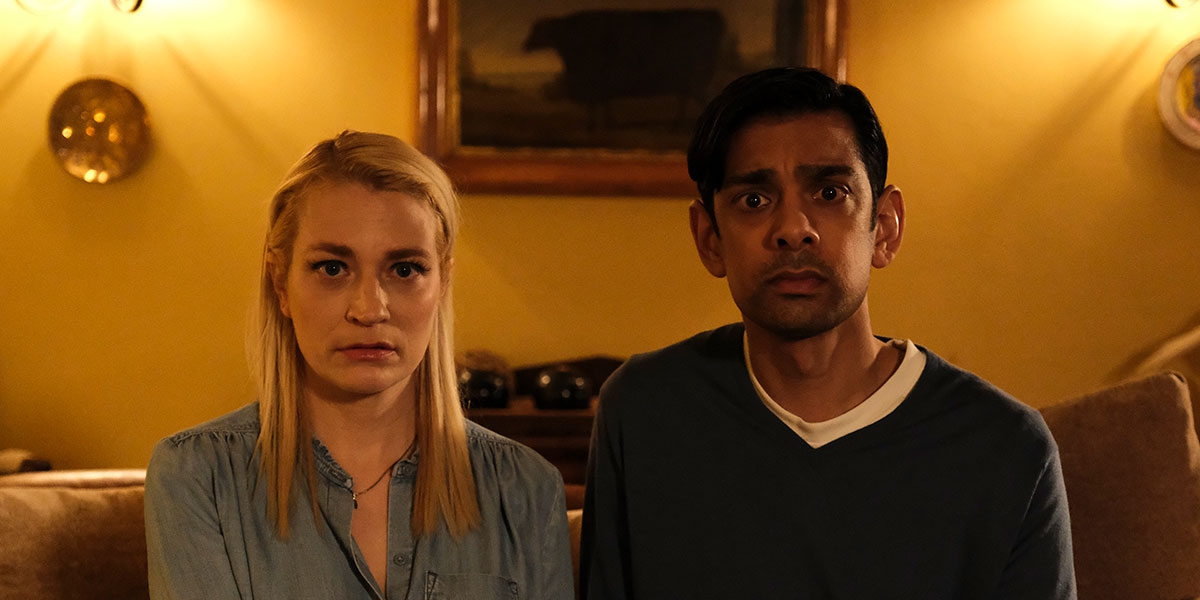 Klokkenluider (Erebus Pictures Limited, 2022 BFI London Film Festival)
Klokkenluider might end up feeling a little shallow and thinly developed, but its inventive cinematography, unique style and devilish wit will leave you suitably satisfied.
---

In Klokkenluider (Dutch for "whistleblower"), first time director Neil Maskell – best known for his acting roles in television (Utopia) and film (Kill List, High-Rise, Bull) – shifts from riotous comedy to intense character-driven drama with startling ease. One moment you'll be laughing at the immaturity or sarcasm of a character, and the next you'll be stunned by a dramatic revelation, mouth agape. With a runtime of only 85 minutes, Klokkenluider ends up feeling a little undercooked, but Maskell's skills as a director and writer are shown very clearly in that time. Well-known for his collaborations with Ben Wheatley (In the Earth), Maskell brings a similar off-kilter edge to his debut feature, whilst instilling his own darkly comic and increasingly sinister vibes.
A government whistleblower, his wife and two close protection officers spend the night together in a remote house in Belgium. That might sound like the start of a joke – and in a way it is, an 85-minute one to be precise – but the basic premise of Klokkenluider is expertly mined by Maskell, as he conjures up unforgettable moments and characters within the film's cabin-fever setting. Said whistleblower is Ewan (Amit Shah, The Hundred-Foot Journey), a man of increasingly nervous disposition with a secret about a top British government official. He and his Belgian wife Silke (Sura Dohnke, The Nephilim) are joined by two amenable but bickering bodyguards (Tom Burke, The Souvenir and Roger Evans, Svengali), there to protect the couple until the journalist writing Ewan's story arrives. As the odd, cobbled-together foursome wait, connections are formed, arguments are had, and one memorable game of charades takes place.
For the most part, Klokkenluider's surrealist blend of genres and intriguingly clandestine tone is fascinating. Particularly in the film's earlier stages, Maskell shoots scenes with a great mystery: conversations are shot from afar or from behind the characters; faces are frequently warped by objects or the environment. Aided by fine work from DOP Nick Gillespie (In the Earth), Maskell conjures up a magical fantasy world of sorts, with an underlying darkness lying in wait. Just like the characters and events, the surrounding landscape harnesses a fascinating intrigue. The daring, undeniably odd tone of Klokkenluider might alienate some viewers, and it can also detract from some of the more serious moments, but if you can settle onto this film's wavelength and find connection with the complex characters, you'll be in for a mesmerising treat.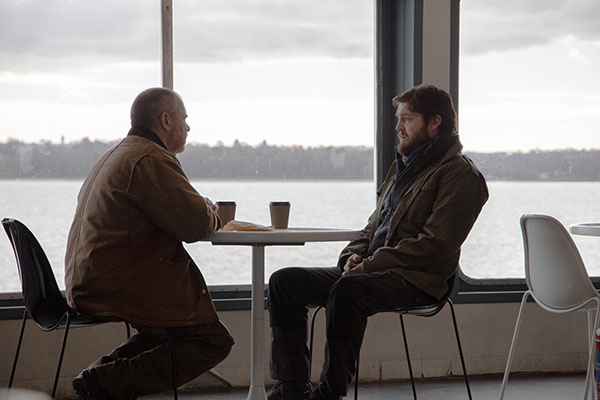 The four main actors, along with a spectacularly foul-mouthed, quick-talking Jenna Coleman (The Serpent, The Sandman) as the journalist, give terrific performances that complement one another and contain impressive character work and cutting line delivery. As Glynn (not his real name), Evans perfectly crafts a childlike, irresponsible man who moves from being a comedic outlet to a troubled portrait of trauma. His performance is matched by Burke's Ewan (also not his real name), who's always hypnotic screen presence is complimented by his sarcastic, irritated line delivery. Rather than just being faceless bodyguards, Maskell crafts two well-built characters, and along with Shah's wonderfully frazzled Ewan (that actually is his real name) and Dohnke's stoic Silke, this motley crew become a memorable and, more importantly, likeable ensemble.
Aside from being an impressive concoction of comedy and drama, Klokkenluider also impresses as a thriller. It might be short on action, but its tense tone makes it clear that the stakes remain high. Superb camera swipes and effective slow motion make it feel like an espionage thriller, especially when combined with Ewan's apparently world-ending secret. Maskell shows a keen eye for staging too, with one stairway conversation staying in the mind after the credits roll for its impressive placement of characters as they quibble away. Jason Rayton's (The Roads Not Taken) swift editing firms up the dynamism of so many of these fast-paced, stressed-out conversations our characters have.
See Also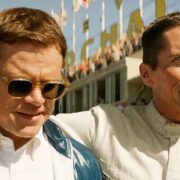 It's a shame that Klokkenluider ends up feeling just slightly undercooked as it concludes. Maskell's biting film perhaps isn't biting enough – certainly a little bit more satirical sting wouldn't go amiss. As it is, the flaws of journalism, commercialism, the British Government, and the monetisation of the news are touched upon, but too briefly. Despite having one final trick up its sleeve, Klokkenluider leaves you wanting just a little more – hopefully an appetite that will be sated by Maskell's future directorial efforts. Ultimately though, these minor shortcomings matter less when the film is this slick, this unique, this ruthless, and this funny.
---
Klokkenluider premiered at the BFI London Film Festival on October 8, 2022 and will be released in UK cinemas from September 1, 2023.