Joyland (Film Review): Repressed Desires & Gender Roles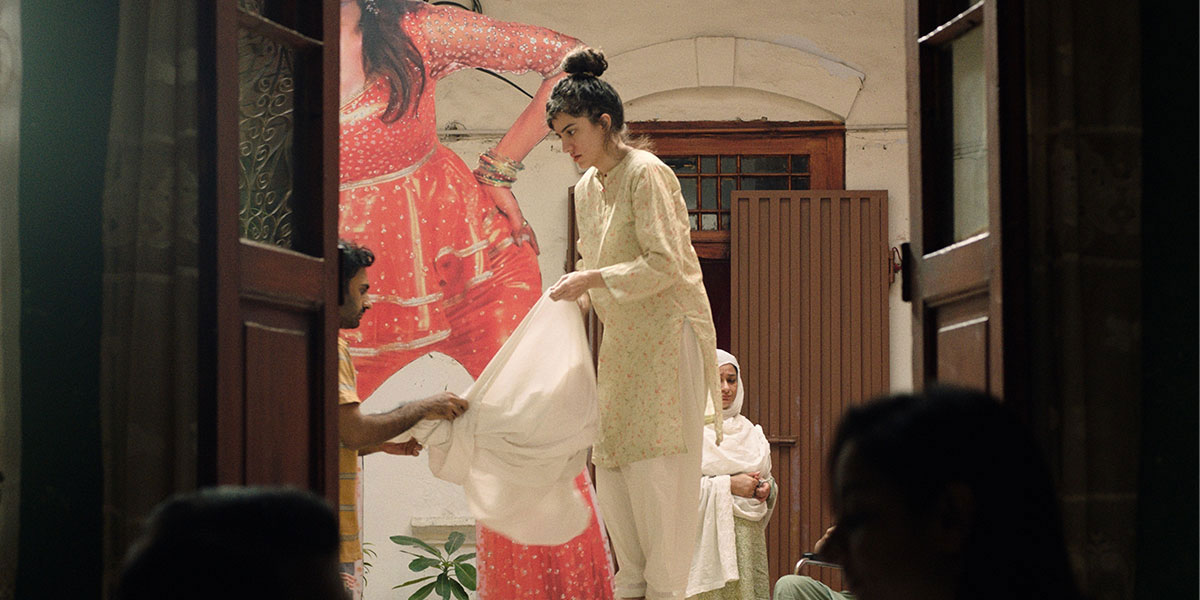 Joyland (Courtesy of TIFF)
Saim Sadiq's feature-length directorial debut, Joyland, is a fearless, elegant, and humanistically poignant portrait of repressed desires and gender roles.
---

The fall film festival circuit always has its fair share of surprises each year, and those unexpected pictures make their way onto the various fall festivals because of the surprising praise they receive. So naturally, everybody wants to see what drove both critics and audience members crazy about a small film that many people knew little to nothing about beforehand. One of those films is Saim Sadiq's directorial debut, Joyland, which won the Un Certain Regard selection's Jury Prize, as well as the Queer Palm. In addition, it was also the first Pakistani film to premiere at Cannes. By taking its title from the Lahore amusement park, Joyland creates a juxtaposition from the get-go, as it tackles very tough topics that dominated the director's homeland of Pakistan – divided gender roles, sensuality, and repressed desires. It's both sweet and melancholic in its nature: you can call it bittersweet, as there are sparks of joy while containing a wistful atmosphere for the most part.
Therefore, that sensibility and sensation create a sense of foreboding in the process amidst its forlornness and joy from its initial scenes. One of the first scenes in the film is a man dancing with his nieces while swathed in a sort of lengthy cloth. There's a juxtaposition between the cloth and the waltz, as the two trigger different emotions. Is it going to be a tragedy? You might start asking yourself that question, but this film isn't going to be one. Saim Sadiq wants to tackle each and every scenario in the most human way possible, which might lead to an array of sentiments you could attach or relate to. We later learn that the young man dancing to the tunes is Haider (Ali Junejo), who can't seem to please his traditional father (Salmaan Peerzada), who's demanding a lot from him. He's a stay-at-home husband that takes care of his father, who's in a wheelchair, and the daughters of his manly brother, Saleem (Sohail Sameer), and sister-in-law, Nucchi (Sarwat Gilani). 
Meanwhile, his clever and resolute wife (from an arranged marriage), Mumtaz (Rasti Farooq), works as a hairdresser; Haider stays home all-day doing chores around the house. Yet, he's growing tired of doing so; he wants to prove his worth to the people around him, hence starting to search for a job. After not much luck elsewhere, an old friend offers him a quick gig as a backup dancer for Biba (Alina Khan), a transgender exotic terpsichorean in one of the city's most notorious clubs. With this premise, Saim Sadiq starts taking inspiration from his 2019 short film Darling, where a guy helps his transgender friend (and crush) audition for the lead in an erotic dance show for his directorial debut. And although the short is well-polished and doesn't feel like a student film at all, with Joyland, Sadiq has enough space to expand upon the previously explored themes while covering more ground this time around.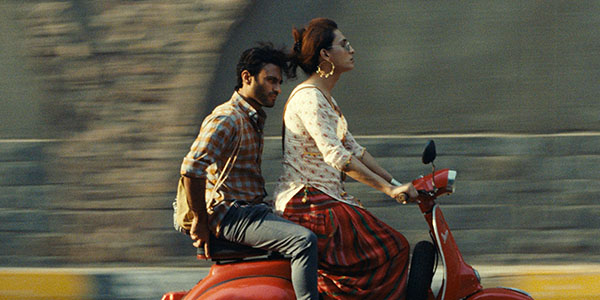 Although the film may have comedic elements and moments through Haider's experiences in the theater group, as he manages to learn how to dance, Joyland is a much more pensive and wistful experience. Sure, some moments cause you to smile. Still, the movie's reflective nature causes a moving force of emotion that makes you think about society's way of thinking regarding people's sexuality and gender. As the film continues its exploration of repressed desires and gender roles, the scenes that once made us smile become a symbol of Haider's willingness to break free. Yet, it comes with a change in the picture's tone, from solemnity to confusion to utter guilt of some sort. It's not melodramatic; Sadiq's approach is grounded, and he has a firm grip and recognition of the various dynamics presented during the film. These dynamics are explored in multiple ways, but the tight framing and aspect ratio play a vital part in showcasing.
The 4:3 aspect ratio causes a sensation of closeness. The tight framing forces the respective characters to be very close to each other in a lot of moments. This causes the composition of a contiguous showcasing of suppressed sexual tension via the various closeups of Haider and his wife of Biba, beautifully shot by cinematographer Joe Saade (known for his work with Mounia Akl, Costa Brava, Lebanon and Submarine), which gives more meaning and purpose to Haider's body language around them. However, the film also contains plenty of shots from afar, so we can pay attention to the details of the central family's everyday life. This counterbalance between closeups and faraway ones makes Sadiq achieve his focus – to tell this story in a manner that would feel most humanistic and relatable. Another aspect that was present in Sadiq's short, Darling, that made its way onto his debut is the brilliant blocking during scenes of conversations and profound emotional impact, which helps those respective scenes to have a more substantial effect.
See Also

Joyland is an important feature for many reasons. Saim Sadiq bravely explores Pakistani society and its many cultural elements through the circumstances of one family dealing with its demanding patriarch. And there are occasions in which the audience might think it will dwell on the clichéd and typical story trappings that its narrative might suggest. However, it reveals itself in humanistic ways that cause a broader relatability factor for various people dealing with similar situations of repressed desires, self-perception, and creating a fake image of yourself just to compromise with those who don't accept you. That's why it is important, not only from where it's from but also because of the way it is told. It's a beautiful story that blends gentleness with desire, and its gaze is voyeuristic. Sadiq's elegant directorial hand makes sure that Joyland is a story that will move audiences and pierce their heart with compassion and empathy.
---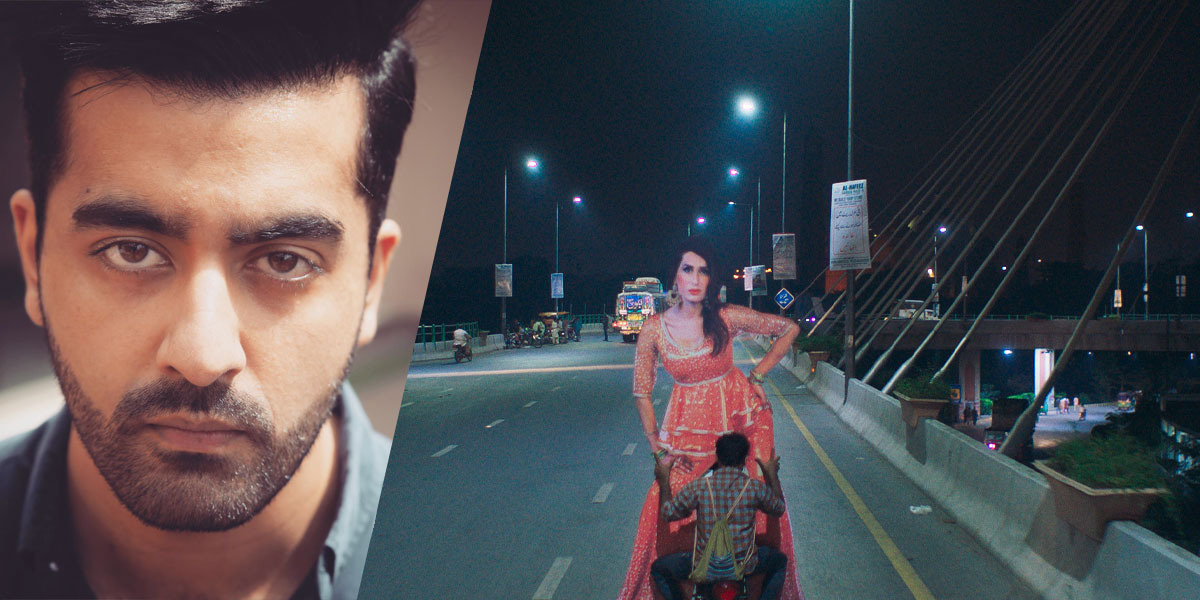 Joyland is now available to watch on digital and on demand. Read our interview with director Saim Sadiq.