Irma Vep: Episodes 1-4 Review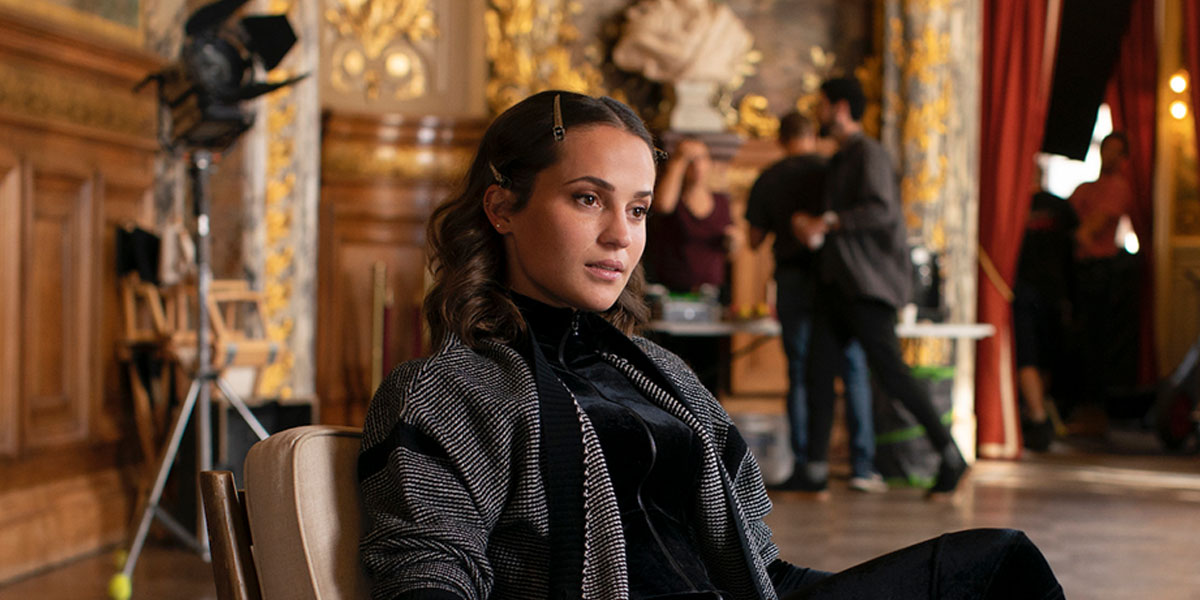 Alicia Vikander in Irma Vep (Carole Bethuel/HBO)
The limited series remake of Irma Vep begins in rapid-fire fashion with hilarious metatextual and cognizant jokes and quips of the modern age of cinema.
---

This is a review of the first four episodes of the series.
Besides Mia Hansen-Løve, one of my favorite directors of all time, another French director that I genuinely admire is Olivier Assayas. He started as a film critic and ended up being one of the most influential directors of the French cinema we see today. His filmography has an eclectic selection, ranging from slow-burns and neo-noirs to psychological thrillers and French meta comedies. Assayas has dwelled into several combinations of genres and subgenres, managing to pull off his cinematic tricks successfully in all of them. I have loved many of his features and projects, like his extensive yet immaculate Carlos, the pragmatic Summer Hours, and the underrated cult hit Demonlover. However, I think my favorite one is 1994's Cold Water; it moves with a sense of assurance as it transgresses through the various aspects of juvenility and forthcoming adulthood.
Nonetheless, his most recognized one is his follow-up, 1996's Irma Vep – which can be described as one of the best modern films about filmmaking. It takes a couple of jabs and makes clear indictments of the French film industry of the late 90s. This film has layers of metatextual craftiness that make you think about the industry of that time and make you laugh at it simultaneously. It isn't a satire nor an ode to it; more so a reflection of a time gone by while intertwining the old-school nostalgia with the contemporary era of revisionment of that nostalgia. There are the clashes between artists, directors, and crew members, the backstage romances, and the passion and delusion for cinema (which is better explained with the quote by Jean-Pierre Léaud's character: "cinema is not magic; it's a technique and a science), and the stress that all those situations combined cause as the project at hand gets realized or held back.
When it was announced that A24 and Olivier Assayas were teaming up to do a remake of such a beloved film, I was very skeptical. I know that Olivier was attached to it, so it wouldn't be an unrespectful or diminishing approach as if someone else was doing it. I had concerns because I thought a remake of Irma Vep wasn't needed. There have been many terrible remakes of films that I love, and I didn't want this one to be another one in the bunch. If someone were going to pull it off, it would be the creator of the original. I started thinking that cinema has evolved entirely since 1996, so a remake suited thematically. Not only because there have been a high number of rehashed products, which adds layers to the limited series even before it airs, but also because of the late-2010s and 2020s selection of cinephiles and film enthusiasts, and even people in the industry, have various takes on how cinema stands today.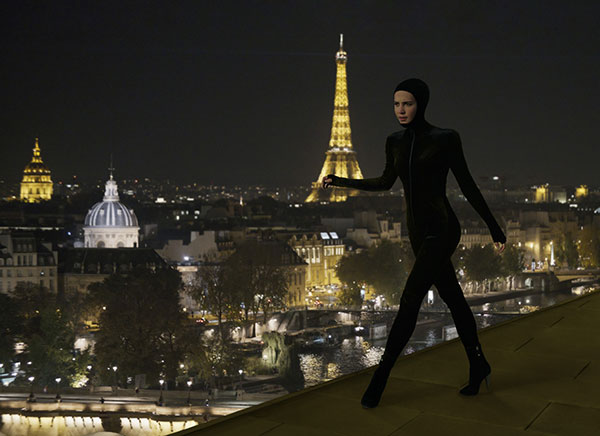 It would be almost unrecognizable by the people making features back in the 70s and 80s. From the film bros to the Marvel stans, if a meta film about filmmaking was made, the perfect generation to take a jab at would be this one. And after watching the first half of the series, I'm glad to say that this is much better than I expected. It pays homage to the original and, at the same time, adds elements to reflect on the social media-filled modern age by adding metatextual comedic facets, talking about superhero blockbusters, references to Assayas' work, cameos of former Assayas' collaborators, and magnetic performances. The story revolves around Mira (Alicia Vikander, who takes Maggie Cheung's lead role), an American movie star who has had her fair share of successful blockbusters. However, she is disillusioned by her career and a recent breakup with her ex-assistant Laurie (Adria Arjona).
She's tired of being a superhero and wants to do more artsy stuff with international directors at hand – essentially challenging her artistic self. Her assistant, Regina (fascinatingly played by Devon Ross with her deadpan yet charming persona), tells her that those movies are essentially the ones that pave the way to make the movies she loves. So, Mira decides to go to France and work with acclaimed, or so he thinks, director René Vidal (Vincent Macaigne) on an eight-episode limited series remake of the French silent film classic Les Vampires. This adds yet another meta layer to the series, as this itself is an eight-episode series remake of a 1996 film, which coincidentally has a film-within-a-film of the same name. She'll star as the lead vampress, Irma Vep, which is the role she's been dying to play and will do whatever it takes to get it.
Her materialistic and money-grubbing manager, Zelda (Carrie Brownstein) thinks that production is going under quickly because René can't get insured. His directorial stress antics are causing the producers to reflect on backing out. There's an offer for Mira that will have a bigger payout, but it's a questionable project: starring as Marvel's new Silver Surfer. For those who don't know, every project that the character of the Silver Surfer has been in ended up being a disaster. The only time where it worked was in the Richard Gere-led Breathless. Mira says no to that offer and continues to be the face of the French production, which is starting to collapse inside and out. The director is on antidepressants and almost ran over one of the actors. The actors, particularly Vincent Lacoste's Edmond Lagrange, are snobbish and ask for rewrites to make their characters "cool" and not foolish. The producers are starting to get upset with the product overall.
Within those problems, the personal and business issues begin to merge, especially for Mira and Vidal. This is slowly going down the rabbit hole of production hell, and it is highly entertaining to watch. You come for the self-referential jokes and quips, and you leave with some fascinating romantic, alluring, and cinematic entanglements. Your experience with the series depends on how one finds the wisecracks, either chafing or hilarious. Personally, I started laughing in the first minute of the series, and as we go through the various episodes, it gets better by the second. Assayas knows what he's doing, direction and screenplay-wise, publicly portraying a version of the movie industry that's exaggerated in a satirical way but also represents some possibilities on how it must look to have a crew going through hell to make the project work in fulfillment.
See Also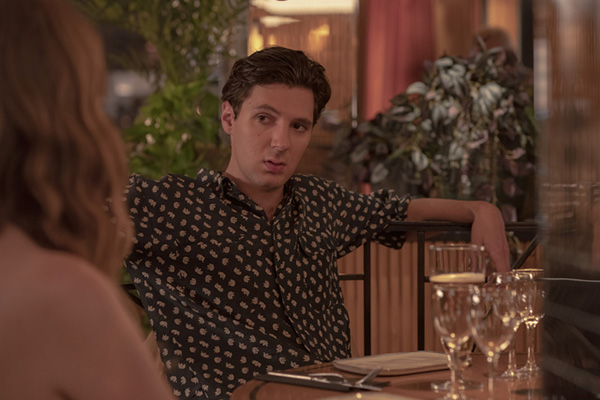 There are conversations about everything that has been debated in film Twitter. There are the debates of art versus commerce moviemaking, the MCU situation, watching films on cell phones, the over-obsessiveness of directors trying to control everything on set to make it look perfect, non-zealous actors and their dependencies, etc. There's simply a lot to enjoy regarding discussions of cinematic conventions from this generation. This time around, there's a bigger budget than the 1996 film, causing the audience to see the entire production of the film-within-the-series. It interconnects the scenes being crafted with the ones in the silent movie from the 1910s. Assayas applies some of Les Vampires' thematic aesthetics to these characters' real-life problems. It's not to a full extent, but thematically it is close to their concerns.
There are some resemblances to this rendition of Irma Vep to Assayas' 2014 feature, Clouds of Sils Maria, at least in the beginning, as it deals with the duality between filmmaking and ghostly presences of the past. However, later on, it approaches a similar look to the 1996 feature more and more. Hopefully, in the later episodes, we see the full visually psychedelic sequences of the blurring between Mira and her character Irma. Vikander does an excellent performance of an actress who's self-aware about her fame and how to control it but in shambles when it comes to her private life. This is then juxtaposed with Vincent Lacoste's character, the pure opposite. The supporting cast also has their ups and downs, some get more screen time than others, but they all get their time to shine, especially Devon Ross and Jeanne Balibar, whom I need to see more of as she channels her inner Nathalie Richard.
Is it perfect? No, but as a person who rarely sees TV series nowadays, Irma Vep has been one of the most entertaining ones I have seen. Of course, there might be some bias on my part since it's a remake of a remake that I love, and it is helmed by a fascinating director that I admire. Nonetheless, I recommend people give it a chance if they are into self-referential comedy and are fans of French cinema. Filled with irony and flair, Irma Vep knows what it aims for with its cognizant mannerisms and magnetic dialogue. I'm totally hooked to see what comes next in the latter half of it all. P.S. That Nathalie Richard cameo filled my heart with pure joy; she was my favorite character in the 1996 movie.
---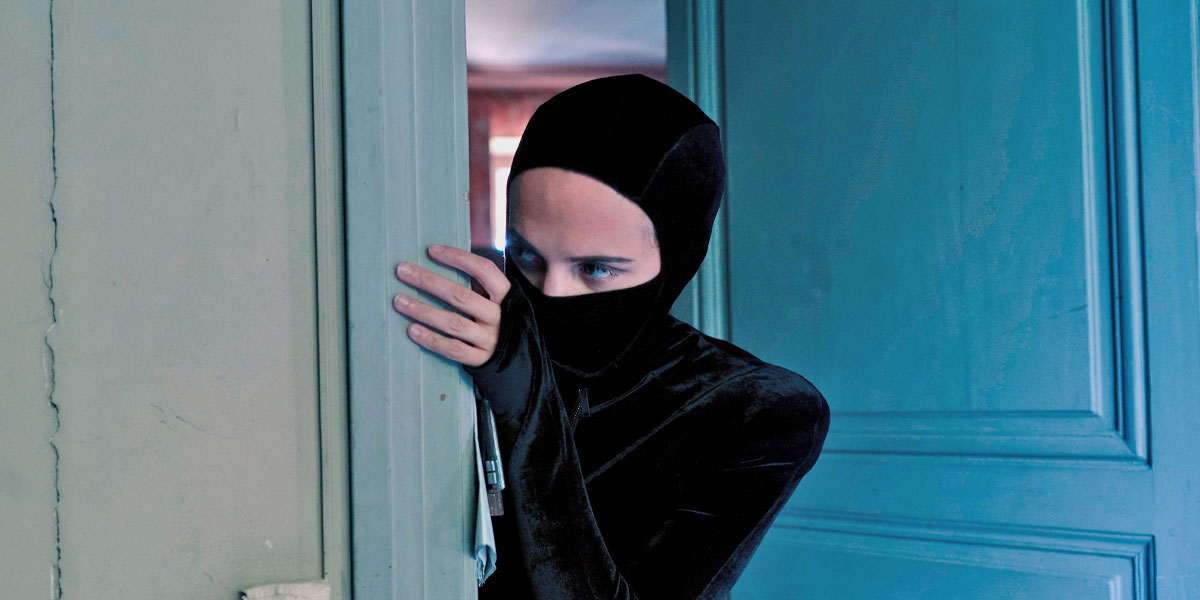 Irma Vep premieres on HBO Max on Monday, June 6, 2022.