Introduction (2022) Film Review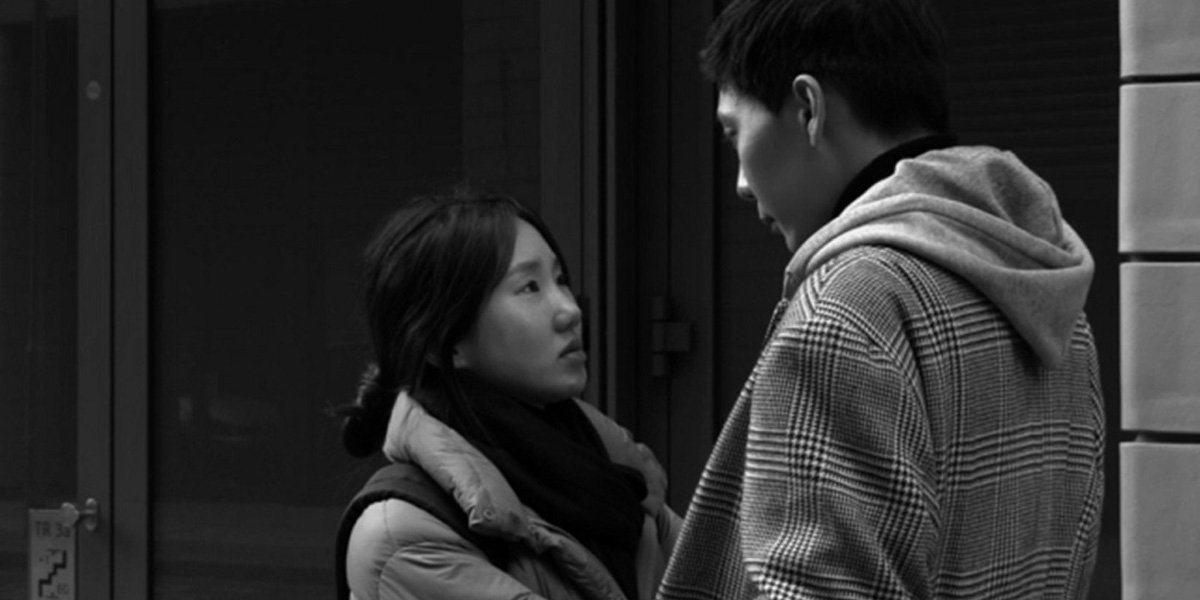 Introduction (Jeonwonsa Film)
Introduction is an exploration of young love amidst distance and intergenerational obstructions. It isn't Sang-soo's most significant work, but it boasts some heft to remain engaging.
---

My journey through Sang-soo's work began with On the Beach at Night Alone (2017), which tantalized me when I first watched it. It's a film that rolls with the punches of guilt, self-criticism (literally, as this is an appraisal and examination of his relationship with the lead actress, Kim Min-hee), and diffidence to dwell into inner (and outer) desolation slowly. Self-evidently, his writing and directing style is heavily inspired by Éric Rohmer's filmography; even in the framing, you can see the similarities. In writing, Sang-soo took the expressions of realism (with a pinch of wit) to delve deeper into the human psyche, without making things too complex nor residing in melodramatic articulations. It's just human elements intertwined with his minimalistic modus operandi that give his work gravitas, which is primarily thanks to the use of improvisation in his pictures. Now, before his latest movie premieres at this year's Berlin Film Festival (The Novelist's Film), the 2021 Silver Bear for Best Screenplay-winning Introduction gets its US cinema release. 
Yeong-ho (Suk-ho Shin) and Juwon (Park Mi-so) are a couple encountering some crossroads in their lives. As Young-ho is an aspiring actor carrying some friction with his father, Juwon is moving to Berlin to study fashion. Their mothers want to guide them towards the next steps in their lives, but they both decide to take an alternative route. The central essence of the story is young love and the intergenerational clash in families, but these themes are not shown directly or full-frontal, as the movie is filled with metaphors and symbolism.
It's divided into three chapters, in which each takes us closer and closer to learning about the couple (their intentions with each other, purpose in life, worries, disconcertment, etc) and understanding them. Within those chapters, there is a lot kept offscreen, creating a poignant sensation of compassion because Introduction's approach is distant. That method of illustrating the movie works even better with the black and white cinematography since Sang-soo uses such to interpose another layer of separation. The couple, Yeong-ho and Juwon, are taking different steps in their lives. However, they are still connected (even though one of them is in another country and eventually meet) through their decisions and how each situation develops. 
Each of the film's segments (or chapters) has the lead characters, Yeong-ho and Juwon, anticipating a conversation; some of them you don't know the fine points of. The first chapter revolves around a planned meeting between Yeong-ho and his father. While his father is occupied with patients and other things, Yeong-ho sits tight in the waiting room. There is no specified reason why the father wants to meet up with him, but the viewer might expect that it revolves around his career choice as an actor and might want to convince him to follow his conventions. Y
eong-ho just stands by and talks to the clinic's nurse since they have known each other long enough, and at one point, they engage in an earnest private conversation. It may not seem that much is happening, but you see the minor fractures that their father-son relationship has. Yeong-ho yearns to be loved by him but is stressed due to the crumbles of his various bonds (in love, family, or professional life), and we see him smoking a couple of times in the movie as a reaction to those frustrations.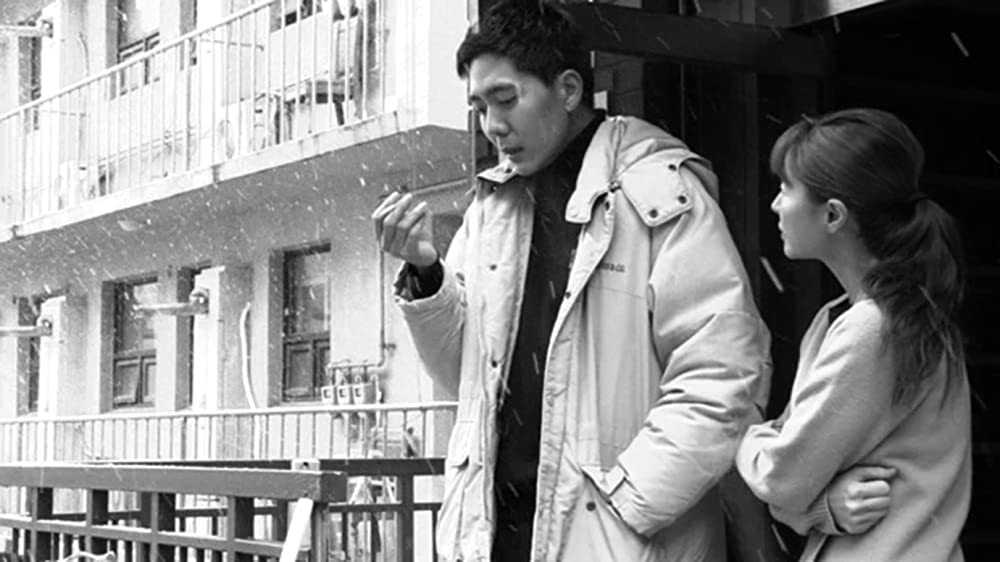 Then there's the second act, in which we switch locations from Seoul to Berlin in order to follow Juwon, who has moved there to study fashion design. Her mother went with her until she could settle in the apartment of a painter (Kim Min-hee). Here, we see Juwon starting to contemplate whether she will be alright studying in a place that feels too distant and different from what she's accustomed to. At the same time, her mother is overbearing and doesn't like the idea of her moving very far from her home country. When things start to close down mentally for Juwon, she gets an unexpected message from Yeong-ho that he decided to go to Berlin and spend time with her.
When they end up meeting, their conversation is tangible, as it unveils their concerns towards the future of their relationship. The third and final chapter goes back to South Korea, where Yeong-ho's mother meets a veteran actor (who appears for a moment during the first chapter) at a restaurant. The mother tells the actor to inspire his son, as she is concerned about his future. Unfortunately, the meeting doesn't go as planned as the actor got plenty drunk and ends up embarrassing himself in a conversation of acting, originality, and the views of performance (which juxtaposes with the film's approach). 
The last sequence revolves around Yeong-ho and a friend walking and conversing on a beach in the cold weather. Here, we see his apparent fragility as he is also uncertain about what he's going to do with his life in this new chapter that's about to begin. Introductionis very similar to a lot of Sang-soo's work, as it revolves around three main doings (drinking, talking, and walking) and relies a lot on the performers (as I mentioned before, there is improvisation in his works). Unlike its title, this is not the best introduction to Sang-soo's work nor represents the best of his capabilities.
It is an eloquent work from the South Korean filmmaker, but it doesn't stand out compared to his other works like On the Beach at Night Alone, Right Now, Wrong Then, or one of his other black and white endeavors, Hotel by the River. It's rather superficial and drier than some of his recent, especially his second film of 2021, In Front of Your Face. However, it delivers a comely story of emotional discussions with the minimalistic tendencies and hidden symbolism that we're used to and fancy from Sang-soo.
---
Introduction opened in New York City on January 21, and in Los Angeles, Chicago and select cities on January 28, 2022.