Infinite: Wahlberg Anchors a Silly but Solid Sci-Fi Actioner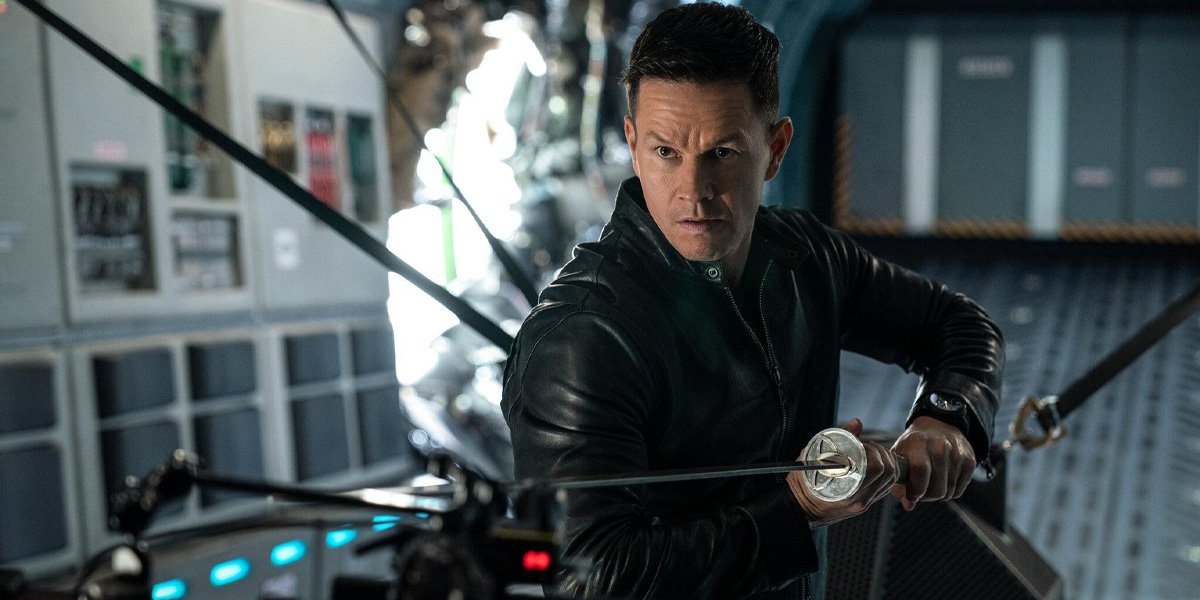 Infinite (Paramount Plus)
Infinite is at times comedically convoluted, but thanks to brilliant world-building and stellar action setpieces, it's riotously entertaining regardless.
---

Some of the greatest cinematic casualties throughout the COVID-19 pandemic have been the old-school star-driven studio programmers that had their heyday in Hollywood in the late 90s/early 00s but now find themselves struggling in a media marketplace that prioritizes IP above all else. Think Michael B. Jordan's (Creed, Black Panther) Without Remorse, the latest Tom Clancy spy thriller that could've given the rising star his own Jack Ryan-esque franchise in another time but now found itself sold off to Amazon Prime. Or how about Chris Pratt's (Guardians of the Galaxy, Jurassic World) upcoming The Tomorrow War, which will surprisingly be eschewing a theatrical release in favor of a debut on that streaming service as well, despite the magnetic star power of its leading man and high-concept sci-fi premise that practically screams "summer blockbuster"?
However, Jordan and Pratt need not be too hard on themselves, as Mark Wahlberg – an Academy-Award nominee who has previously headed multi-million dollar hits such as Transformers, Ted, and Daddy's Home – now finds himself in the same position with Antoine Fuqua's (Training Day, The Equalizer) Infinite, which was once positioned as a prospective franchise starter and will instead premiere on Paramount+, as studios remain reluctant to put any property in theaters that isn't a tried and true franchise they feel they can count on.
One might start to wonder: do these films deserve their streaming "demotions"? At least in the case of Infinite, the answer is a resounding no. Sure, some may find the sci-fi actioner a bit "silly" – and to be fair, it is occasionally comedically convoluted – but there's a certain charm to its throwback qualities that reminds you of a time when an original piece of genre entertainment could reign supreme in cinemas, and it's got a real corker of a concept that would have absolutely captivated audiences if given the chance.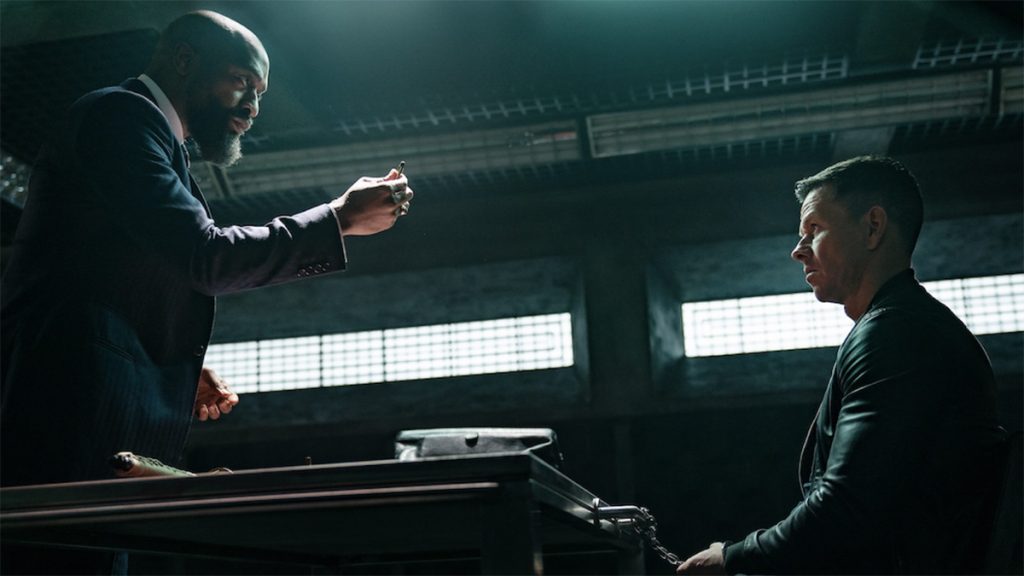 Evan McCauley (Wahlberg) is a self-medicated schizophrenic, constantly on the brink of a mental breakdown, who possesses skills he has never learned and memories of places he has never visited which haunt his daily life, preventing him from progressing in society in any meaningful way. Soon enough, Evan is sought out by a secret group that calls themselves "Infinites," who reveal that these "memories" are real recollections from multiple past lives and that Evan is one of the gifted few given the ability to be reborn time and time again with knowledge he's accumulated over centuries. Unfortunately, the squad soon encounters two struggles: to start, something is preventing Evan from accessing the full extent of his memories, and at the same time, he is being hunted by the belligerent Bathurst (Chiwetel Ejiofor, of Doctor Strange and 12 Years a Slave), an ex-Infinite who knows that Evan is subconsciously keeping the location of a world-ending weapon secret in his mind, and he intends to extract this information by any means necessary.
Based on D. Eric Maikranz's The Reincarnationist Papers, Ian Shorr's (Splinter, Office Uprising) script is chock full of complex lore and mythology, but Shorr expediently delivers this exposition in a way that is engaging instead of exhausting. It's easy to see how another writer would've gotten "lost in the weeds" – focusing too much on the intricate history of the Infinites at the expense of the current conflict and the characters embroiled in it – but Shorr succeeds at juggling all elements of the story evenly, making for a movie that doesn't overwhelm its audience with too much franchise "table-setting" or undercut the universe it's creating by failing to properly prioritize its protagonists amidst all the other aspects of this adventure.
It helps, too, that when detailing the ins and outs of an Infinite's life, these conversations are almost always wholly compelling; it's simply such an innovative and endlessly intriguing idea for a sci-fi/action series that it's a shock no one else has done this before, and though there are shades of The Matrix or The Old Guard here or there, Infinite still feels like its own thing at the end of the day, which is a true testament to Maikranz's stellar source material and Shorr's absorbing adaptation. If anything, there was perhaps room to dig even deeper into the past plights of the Infinites throughout time.
Now, if you're watching an Antoine Fuqua film, you damn well expect some stunning action setpieces, and rest assured, Fuqua once again (mostly) delivers in spades. Save for a few scenes with some dodgy CGI, much of the spectacle here is skillfully shot and staged, showcasing suspenseful stuntwork that appropriately conveys the gravity of the conflict between the Infinites and Bathurst's "Nihilists." From a chaotic opening car chase highlighting a harrowing experience from Evan's past life as Heinrich Treadway (Dylan O'Brien, of The Maze Runner and Teen Wolf) to Evan's escape from an intense interrogation with Bathurst with his Infinite ally Nora (Sophie Cookson, of Kingsman: The Secret Service and The Huntsman: Winter's War) to a climactic clash on a plane in the film's frenetic finale, each action scene seems to top the last, and if for some reason you aren't as swept up in the story's more "existential" musings about reincarnation and rebirth as others, there's more than enough visual excitement to keep you entertained elsewhere, as Infinite balances both its brains and its brawn.
Even if this isn't the most "challenging" material, the cast still brings their A-game, as Wahlberg leads the pack with yet another commanding star turn, always remaining relentlessly devoted to the film's delirium no matter how twisted things get. His All-American "Everyman" allure anchors Infinite in authenticity even when the plot strains plausibility, and at 50, he isn't showing his age at all when it comes to his action sequences, still possessing the strength and swiftness he showed at the start of the century. Ejiofor is a delightfully devilish foil for Wahlberg's Evan, clearly cherishing the opportunity to indulge in such a rotten role, and though certain beats can be a bit "hammy," he refrains from ever being too exaggerated of an antagonist. Sophie Cookson's Nora is a solid sidekick for Wahlberg – even if she is relegated to "exposition duty" for much of the movie – while it is Jason Mantzoukas (Parks and Recreation, John Wick) who actually steals the show amongst the supporting cast in his brief screen time as a "brain enthusiast" named Artisan, injecting the film with some much-needed levity halfway through.
Infinite may not be a perfect movie, but it absolutely deserved better than to be shunted off to Paramount's streaming service where few filmgoers will ever probably be aware of its existence. In a culture inundated with remakes and reboots, it's refreshing to find a film like Infinite that solely relies on star power and a compelling concept to earn its audience's engagement as opposed to the pull of pre-established IP. It may take on some of the tackiness of those late 90s/early 00s studio programmers in the process, but regardless, it's still worth championing for its creativity in a less artistically daring cinematic marketplace.
---
Infinite is available to stream from Thursday, June 10, exclusively on Paramount+.