I Used to Go Here (2020) Film Review

Gillian Jacobs, Forrest Goodluck, Josh Wiggins, and Khloe Janel in in I Used to Go Here (Courtesy of Gravitas Ventures)
In I Used to Go Here, Gillian Jacobs shines as a published author who revisits her old university, embarking on a bizarre trip down memory lane.
---

From high school to university and into adult life, we grow up knowing that, one day, we'll become the person we were meant to be. Whether that means having a family of our own, landing our dream job or making a series or life long dreams come true, we go through our lives by setting ourselves goals and building our futures around them. Now more than ever, we are programmed to become accomplished adults – ambitious high achievers who are wise enough to know exactly what they want and what they have to do to in order to gain access to the extraordinary lives they have been promised. But life doesn't always go the way we planned: in fact, it hardly ever does. I Used To Go Here teaches us that life's most ordinary moments are precisely what make it worth living.
Actress/writer/director Kris Rey's fourth feature tells the story of Kate Conklin (Gillian Jacobs, of Don't Think Twice), a 35-year-old writer living in Chicago. On paper, Kate is a perfect example of one of the aforementioned accomplished adults: after graduating from university, she has landed the job of her dreams and she is now a published author. Yet, it soon becomes apparent that her life is not so extraordinary, after all. Since her first novel failed to launch, her first book tour has been cancelled, leaving I Used To Go Here's compelling protagonist with her ego crushed, an ex boyfriend who won't return her calls and the painful awareness of being the only non-pregnant woman in her circle of friends.
Rescuing her from this all-too-relatable predicament, an invitation comes from Kate's former professor and old crush, David (Jemaine Clement, of Flight of the Choncords and What We Do In The Shadows) to present her book and give a speech at her old college, in Carbondale – a magical place where it doesn't really matter if Kate's book isn't doing as well as it should, or if her book tour has been cancelled. To David's students, Kate is "the one who made it": this exemplary graduate has successfully entered the world of publishing, becoming what every single one of them aspires to be – a "published author".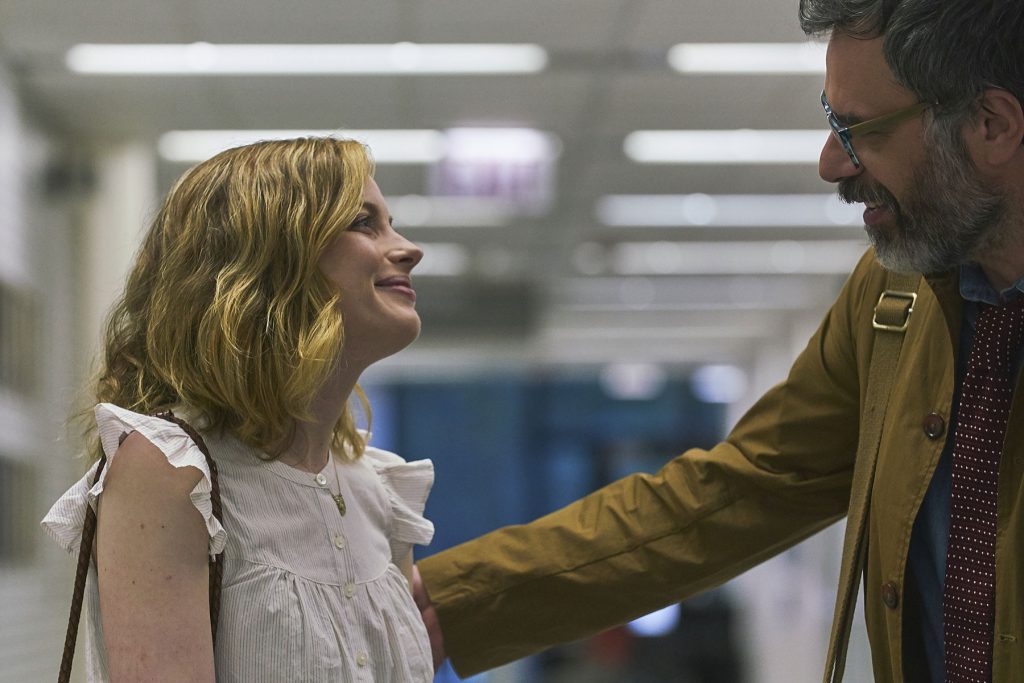 When Kate first sets foot in Carbondale, she is a poised alumna taking a trip down memory lane, revisiting her university as a grown-up who gets to reminisce with her former professor and sit in on his lectures. Yet, it's only a matter of hours until our relatable role model turns into an alter ego of her younger student self. This bizarre and often hilarious regression begins with a visit to the house where she used to live, which is now inhabited by a group of students who also happen to be taking David's creative writing class. As Kate's meetings with David's students intensify, she embarks on a series of unexpected adventures that involve taking drugs in lakes, attending student parties, running into old acquaintances with improbable names and even stalking her slightly immoral former professor with a bunch of twenty-somethings who have problems of their own to deal with.
As you might have guessed, Kate's journey through the past teaches her a lesson about her future, but it's not the lesson you'd expect it to be. If I Used To Go Here tells a story that is not entirely unfamiliar – as this kind of journey of discovery is a commonly used trope in coming-of-age dramas, it does so with exactly the right amount of emotion. Not much happens in Kris Rey's fourth feature: in fact, most of the narrative involves us witnessing fragmented snippets of Kate's experiences. Yet, this choice proves successful in conveying the state of mind of a confused, complex protagonist whose story deserves to be told precisely because it's ordinary.
In a world that teaches us to reach for the stars – those very same stars that Kate meticulously applied to the ceiling of her old room, as a university student – it's stories like I Used To Go Here that let us know that it's ok to be imperfect human beings, just like it's ok to experience failure, jealousy, regret and that scary, familiar feeling of not knowing where your life is heading.
I Used To Go Here is filled with excellent performances. Gillian Jacobs pours the right amount of raw emotion into her character, bringing us a nuanced heroine that we can't help but instantly like, from the very first moment she appears. Josh Wiggins (Max), Brandon Daley (Technology Lake: Meditations on Death and Sex), Kate Micucci (When in Rome), Forrest Goodluck (The Revenant) and Hannah Marks (Banana Split) also excel as Kate's new university friends/fellow troublemakers, providing most of the comic relief of the film: Brandon Daley is, alone, responsible for the funniest scene of the movie – a wonderfully unlikely scenario that involves a failed baking attempt and a very progressive old lady.
See Also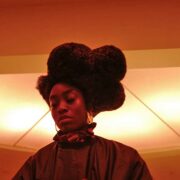 I Used To Go Here is also not a perfect film. Jemaine Clement is an excellent actor, yet he is perhaps miscast in the movie, as his performance fails to bring enough charisma to Kate's mysterious professor, preventing his character from making a mark. Kate's interactions with her pregnant best friend (played by Zoe Chao, of Where'd You Go, Bernadette) are neither memorable nor necessary, as they often prevent the narrative from flowing as well as it should, and some of the jokes don't work as well as others, resulting in a combination of hilarious scenarios and slightly ineffective skits.
Yet, Kris Rey's comedy drama is still absolutely worth-watching for its raw authenticity, and its incredible amount of heart. I Used to Go Here is a story that needed to be told, and a much-needed investigation on life at its most real.
---
I Used to Go Here is now available to watch on digital and on demand.