I Blame Society: Dark Mockumentary Blurs Reality (Review)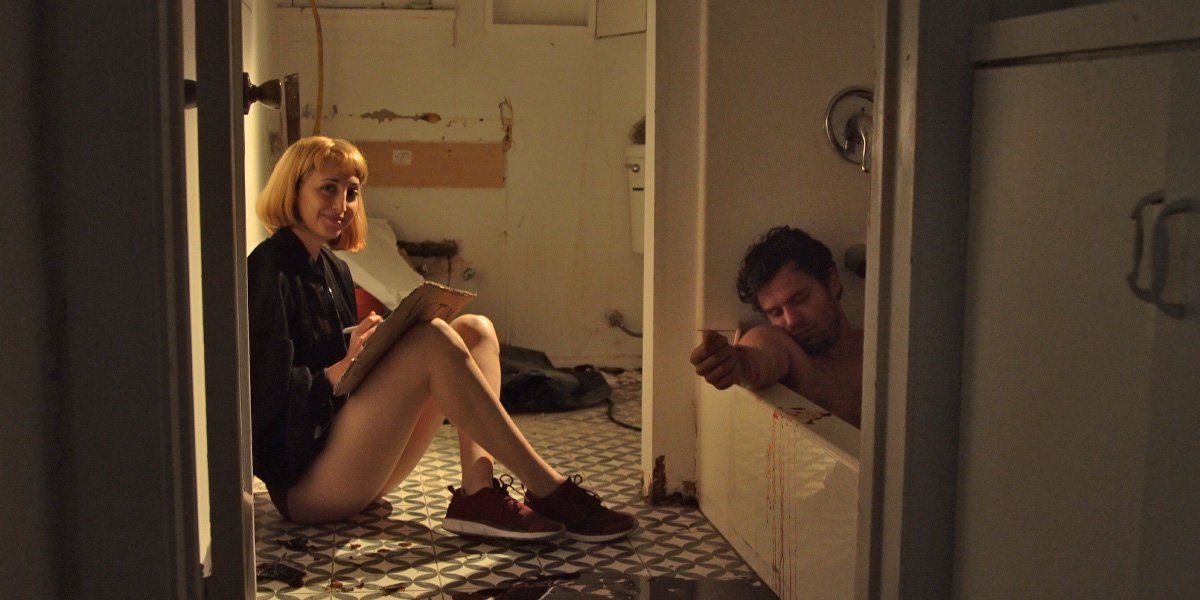 I Blame Society (Cranked Up Films)
I Blame Society revives the gore mockumentary genre and cleverly touches on a blurred line between reality and fiction, delving deeper into psyche and psychosis.
---

About three years ago, two of director Gillian Wallace Horvat's Horvat (Kiss Kiss Fingerbang, Whiskey Fist) friends told her that she would make an excellent murderer. Taking it as a compliment, she set out to make a short film where she interviewed people close to her in classical murder settings, and asked them what they thought her murderous qualities could be. Though she did come to the conclusion that there is a striking similarity between a film director and a serial killer, the non-fiction-narrative hybrid documentary felt like it was missing something after editing, and was thus never released. After a meeting with her producers in 2019, Horvat decided to revive her abandoned project and finish what she started. In I Blame Society, we follow Horvat (as Gillian) as she goes to extreme lengths to get funding for her first feature. The result is a vibrantly bizarre mashup between reality and fiction, challenging both fictional and real (moral) boundaries.
I Blame Society makes the viewer question what is real and what is fictional. The film's premise is easy – how would one go about committing the perfect murder. We follow our investigator, Gillian (Gillian Wallace Horvat), as she works her way through increasingly more criminal acts to figure out the perfect murder plan. She even has a candidate already – her friend Chase's girlfriend, who she has given the code name 'Stalin' for confidentiality's sake. When she manslaughters Chase through gross negligence, which is also her first act of inexplicable cruelty, she gets the hang of how easy it is to go from manslaughter to murder. It is right about here that you come to the conclusion the situation is rather surreal. As Gillian dives deeper into her criminal antics, the film starts to become more and more psychotic.
Where you at first meet a camera-shy Gillian, who comments on her documentary with an almost studious precision, in the second half of the film she starts flirting more with the camera, and is increasingly more grandiose and passionate. This is also reflected in the increased use of 'Hollywood' techniques in her style of filming. She brings out the classical camera-light, a selfie-stick, and even a hand-crafted improvised camera dolly which she uses to create a dramatic zoom-in effect for her monologues (to the viewer's amusement).
The introduction of these techniques plays with the idea that a film needs a certain cinematic-recipe to become a documentary or a horror-comedy. Don't forget, the film inherently touches on the disturbing similarity between budding directors and serial killers – a sense that you know what you want, and that you know how to execute it. As Gillian says in the beginning of her documentary: "I feel like I'm close. That's probably what most delusional people say," referring to the burning passion she feels in finally finishing the project.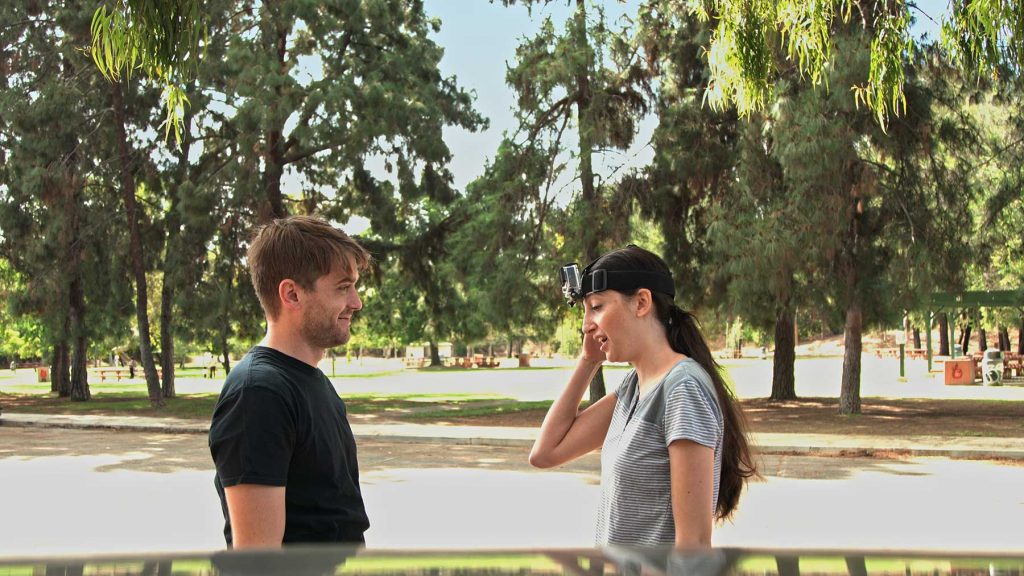 Having previously won the Grand Jury Prize for Midnight Shorts at SXSW for the eccentrically comical Kiss Kiss Fingerbang, Gillian Wallace Horvat is no stranger to accentuating the weird and unorthodox in unconventional ways. Focusing on themes of sex, woman's sexual lives, male-female relationships, and elements of power, Horvat's unique way of directing highlights the many flawed ways of thinking still present in modern society. Set in the culture of post #MeToo Los Angeles, I Blame Society follows a young filmmaker's descent into the disturbingly macabre depths of her psyche, pushing moral boundaries. The hyper-realistic edge of Horvat's directing transforms the narrative events to increasingly fantastical proportions, at the expense of clarity and narrative consistency. Therefore, running the risk that its deeper societal relevance is masked by gory comic-gimmicks.
See Also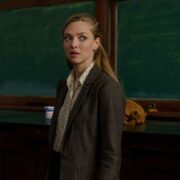 I Blame Society manages to take an earnest subject and classic cinematic effects and transforms them into something deliciously strange. If you have not seen them already and have a taste for the weird with complex nuanced undertones, certainly go watch her other short films Kiss Kiss Fingerbang (2015) and Whiskey Fist (2017). If not for the superb directing, then do it for the amazing soundtrack – all composed and performed by the talented Phil Beaudreau (Spymates, Rules of the League). Horvat shows us how easy it is to dive into the deep end of dubious morality and how the basis to be a perfect serial killer lives in every single one of us. Culminating into a gruesome finale, Horvat's first feature lays bare everything that is wrong in the current film industry. And for that, I blame society.
---
I Blame Society debuted on VOD in the US on February 12th, 2021, and will be distributed by Blue Finch Film Releasing in the UK, where it will be available on Digital Download from 19th April.