Hot in Day, Cold at Night (LKFF Review): Budget-friendly Indie Drama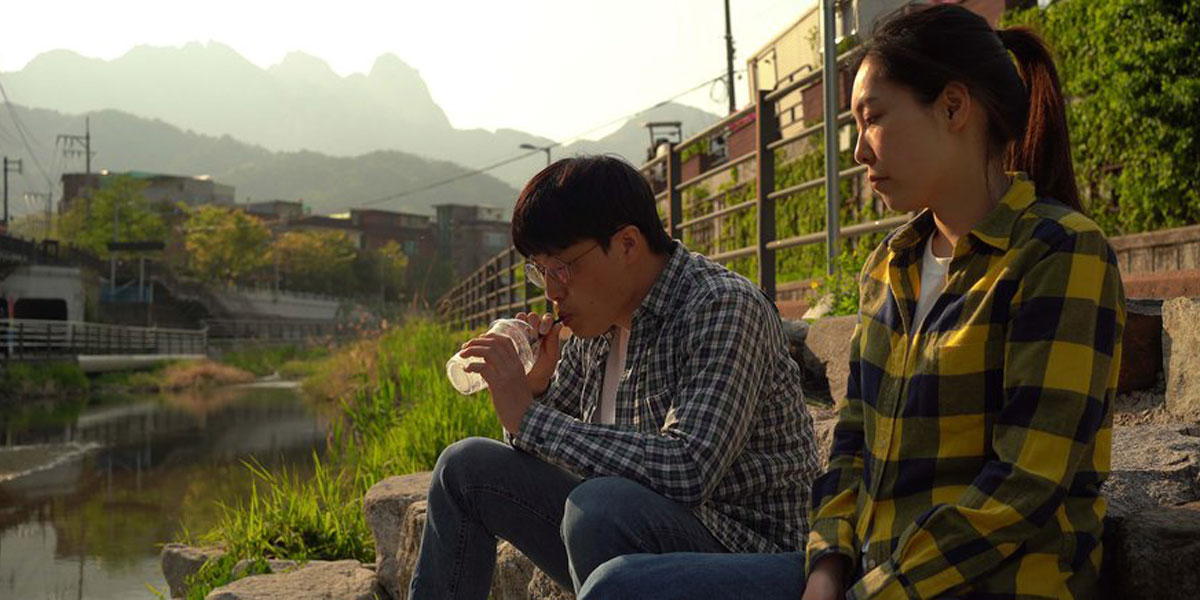 Hot in Day, Cold at Night (2022 London Korean Film Festival)
Hot in Day, Cold at Night is a micro-budget indie drama that has some sweet and funny moments, but struggles with its pacing and feels a bit listless.
---

Life imitates art, and that's exactly the sentiment of Park Song-yeol's Hot in Day, Cold at Night (낮에는 덥고 밤에는 춥고) with its micro budget and exploration of a young couple's economic struggles. It's a simple, minimalist, indie comic-drama that has some sweet moments and oddball humour, but struggles with feeling a little too lackadaisical in its pacing and narrative.
Young-tae (Park Song-yeol) and Jeong-hee (Wong Hyang-ra) are a young married couple whose finances are… not the best. Despite some semi-successful stints at a string of monotonous jobs, they're struggling to make ends meet and find decent and stable employment that fulfils them. Young-tae is relieved that they haven't reached the stage of resorting to loan sharks, but that prospect is beginning to look more and more appealing to Jeong-hee as their money worries continue.
Park, who directs the film and co-wrote it alongside his co-star Wong, has crafted something that's simple but heartfelt. It feels intimate, having been made on a tiny budget, but also economical in its use of location and cast rather than cheap. It's predominantly just the two of them on screen for the majority of the running time, as Young-tae and Jeong-hee navigate the pressures of being tight on cash and the minefield that looking for work can be. But while the pair complain about the soul-destroying tediousness of the menial work they've done in the past, the film strikes an odd tone and doesn't give them any particular agency in rectifying their situations.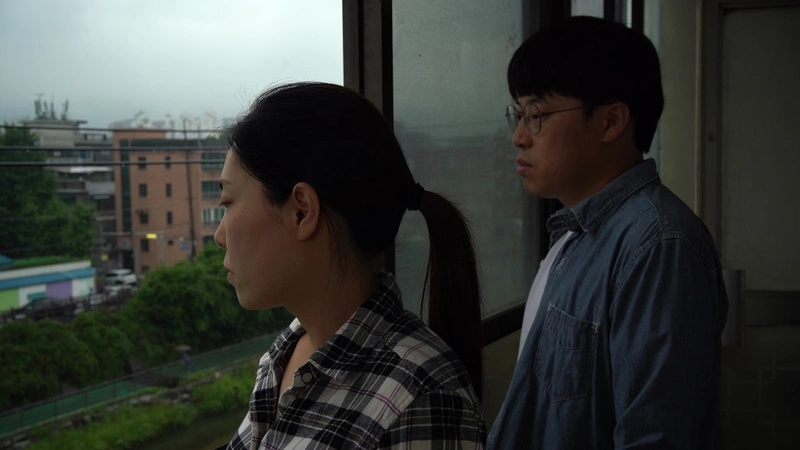 Hot in Day, Cold at Night could have been really relatable for millennial audiences, many of whom will find themselves with qualifications, ambitions and bills, but little relevant work to pay for them. But instead, the film feels a bit listless. Neither Young-tae or Jeong-hee really ever feel overwhelmed or overly worried about their situation, bungling job interviews – even if they are, in perhaps one of the film's most amusing moments, for multi-level pyramid schemes – and barely ever discussing the impact things like food, drink and rent is having on their cash flow issue, aside from one quick reference at the beginning.
It's a bit of a shame because the film could have been a sardonic commentary on the cultural shift back to a 'work to live' mentality, rising costs of living, lack of job opportunities for young professionals, etc., but instead it seems content to let its characters plod along and avoid any deeper thematic discussion. Their relationship also starts to be negatively impacted, but again the film doesn't seem to want to address that and instead indulges itself in odd, quiet moments that make the whole thing feel a little too dragged out.
See Also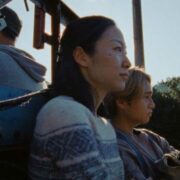 Despite the limited resources at its disposal, Hot in Day, Cold at Night is a pleasant indie drama that only feels constrained by its narrative and pacing issues. It's a film that portrays a lifestyle many are likely to be familiar with, but feels more content to show its characters muddling through it rather than explore it in any deeper context.
---
Hot in Day, Cold at Night will premiere at the 2022 London Korean Film Festival on November 8, 2022, which will run 3-17 November in cinema venues around London. Click here to read our other reviews from the festival.