Hope: Tender Love Heals in Scandinavian Drama (Review)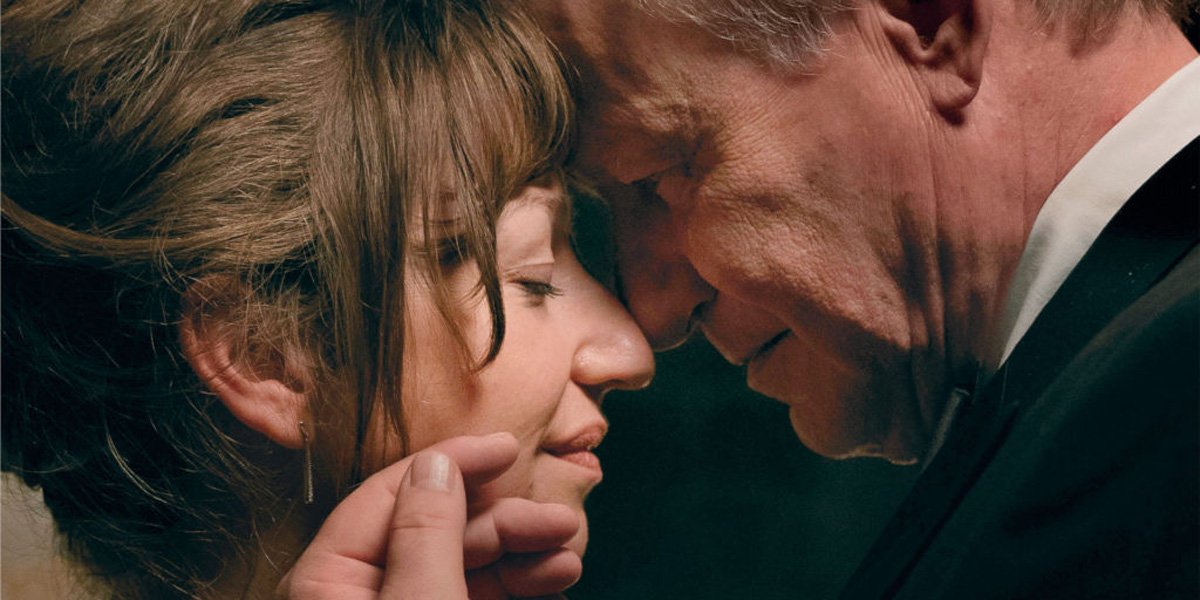 Andrea Bræin Hovig and Stellan Skarsgård in Hope (KimStim Films)
Starring Stellan Skarsgård as the husband of a terminally ill cancer patient, Hope is a Scandinavian drama that reminds us that tender love is all that matters.
---

It is always a tough feat to write positively on a subject matter so grave. I have to give a fair warning: Hope will leave you a vulnerable, heartbroken mess of a person, with a quite fatalistic and nihilistic outlook on the life ahead of you. But, once you've survived that short-lived nagging feeling, you'll see that Hope was definitely worth the experience and, after the credits roll, life will only be more beautiful and worthwhile. Through all the despair and anguish that a film of this nature naturally invokes, it can be hard to see the positive, the beautiful, and the hopeful, in director Maria Sødahl's (Limbo, The 7 Deadly Sins) new feature film. However, Hope is a beautifully constructed melancholic snapshot of an experience in life that everyone sooner or later sadly deals with. When you take some distance from the film's main big neon-flashing C-word, you'll see that love and hope do bring life.
Everyone's worst fear becomes a reality in Sødahl's simple yet elegant film Hope. Anja (Andrea Bræin Hovig, An Affair, I Belong) and Tomas (Stellan Skarsgård, Good Will Hunting, Mamma Mia!) live a comfortable life with their five biological children and stepchildren in a warm and large apartment in Stockholm. Working creative jobs in parallel fields, they have been growing apart and living independently for several years. Right before Julaften, or Christmas, Anja sees her doctor, who schedules an emergency MRI following some concerning new symptoms. When the diagnosis comes back as a terminal brain tumour, Anja and Tomas's constructed way of living breaks down to reveal neglected love and wasted affection. While Anja comes to term with her grief and fears, Tomas steps in to be full of the help and support she has been craving over the years.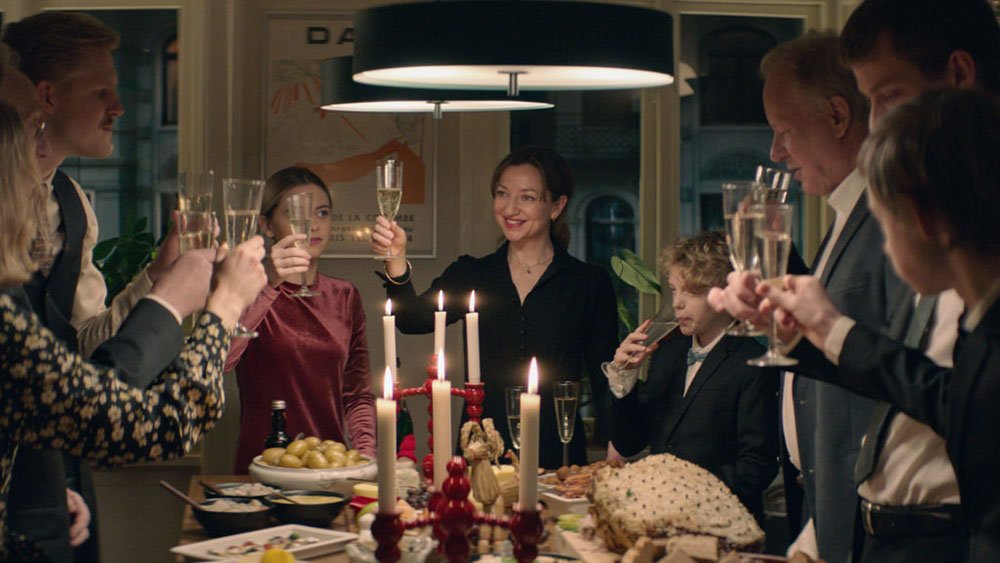 Reuniting their old bonds over the terrible future that lies ahead, Anja and Tomas spend their holidays together with a renewed sense of belonging and hope for their relationship. We follow them as they navigate from specialist to specialist looking for someone who'd be willing to help them break the news to their children and loved ones. We see them struggling with how Anja's treatment shall proceed, and we see them ultimately accept that the only way to go forward is by doing this together. In this sense, Hope becomes a late – perhaps too late – love story in itself. While Anja and Tomas may have already spent a long life together, and the rebuild of mutual trust in the short time that is left to them takes them on an accelerated ride along the highlights of the traditional course of a relationship.
Even though Anja's cancer diagnosis acts as the uncomfortable third wheel in the two main protagonists' relationship, the strength of Hope lies in the fact that it does not let cancer come between the two of them, or even overpower the main narrative. Rather, it functions as the backdrop for the exploration of feelings and emotions between the various main and side characters to develop. In a perverse sense of 'life is what happens in between plans', the characters' narrative arches develop in intensity, nuance and complexity in between the more serious explorations of how to deal with a pressing life-threatening diagnosis. A well-rounded clan of family and friends, who all have a variety of personalities, furthers the narrative's focus on the emotions and reactions that a diagnosis of this magnitude evokes.
Though there are multiple opportunities for side stories to develop, the film actually benefits from not pursuing them and keeping the narrative simple and knowledgeable. Sødahl's choice to focus on Anja and Tomas' relationship and their interactions with their friends and family works therefore extremely well. Through not only highlighting and exploring Anja and Tomas' fears but also expressing how tender love can be, Hope manages to present emotional turmoil in a calm, caring, and emotive way. In this sense, the film becomes an educational experience as well, as it captures well how to come to terms with a life-changing diagnosis. The overall Scandinavian aesthetic combined with the familial cosiness of Christmas, gives Hope a serene edge and only adds to Anja and Tomas' fortitude. The film is a strong reminder that hope gives life.
See Also

---
Hope had a virtual theatrical release in New York and Los Angeles on April 16, 2021, and will be released in cinemas across the UK & Ireland on Friday 10th December.
---
---
JOIN US!
Don't miss our monthly updates with film news, movie-inspired recipes and exclusive content! You'll only hear from us once a month. #nospam