Home Team (2022) Review: A Refreshing Take On A Real-World Sports Scandal

Home Team (Netflix)
---

Home Team is a 2022 Netflix film that portrays the life of head coach Sean Payton after suspension from the NFL in the wake of a damning scandal. The movie is based on real events which transpired between the years of 2009-2011, where members of the New Orleans Saints were accused of paying their players to systematically injure their rival stars during play.
After receiving a myriad of complaints and allegations, along with a confession from an anonymous Saints team member, NFL officials began an investigation. Although all the players (including the one who initially confessed) and coaches who were interviewed denied the existence or their participation in the program, the NFL gathered enough evidence and, consequently, both defensive coordinator Greg Williams and head coach Sean Payton were suspended, the former being suspended indefinitely.
The movie begins with Coach Payton (Kevin James) watching on from the sidelines as the Saints win Super Bowl XLIV in 2009. Two seasons later, the team becomes entangled in the famous 'bountygate' scandal, leading to Payton's suspension. He decides to travel back home to Texas to rekindle his relationships with his ex-wife Beth (Jackie Sandler) and estranged teenage son Connor (Tait Blum).
In an attempt to connect with Connor, Payton attends one of the teen's local football games, where he witnesses a dismal performance from the Argyle Warriors. After speaking with coach Troy Lambert (Tayler Lautner), Payton learns the true extent of the team's woes. He discovers that the scoreboard has even been turned off during games in order to preserve the team's dignity when their scores fall too far below. Eventually, Payton opts to become one of the Warriors' coaches in an effort to bolster the team's success.
Home Team is essentially a sports comedy. It is one of those films where you watch kids playing sports: it can feel like a Little Giants kind of movie. While it focuses strongly on the idea of the importance of teamwork, it also manages to represent what a true team is and what friends are for when sticking together. This makes it great movie for kids and teens, as it is fun and relaxing to watch with a simple plot to follow.
At the same time, the comedy isn't too over the top in most instances. In fact, it does have a fair share of emotional moments in which most of the cast does a great job at portraying that. That doesn't just apply to the big names, such as Kevin James or Taylor Lautner, but also to the young actor portraying Connor (Tait Blum) and the rest of the team. Although the movie places a more comedic spin on the events occurring after Sean Payton's suspension, it certainly does not detail his involvement in the 'bountygate' scandal. Instead, Home Team focuses on fostering togetherness and teamwork, while also inspiring life's hopeful underdogs.
Now, that does not mean this movie doesn't have its fair share of flaws, which unfortunately are not something easy to overlook in this case. The biggest complain that most people seem to have is that it shies away from the true events that the story is based on. For some reason, many of these events are either completely ignored or barely even mentioned, such as the issues that got Sean Payton suspended, his role in them, and his fight against his suspension. At the same time, some people disliked the fact that the Warriors failed to win the championship in the end: had sports betting been legal at the time, anyone looking to place a wager on the Warriors victory using a BetMGM Arizona promo code may have been sorely disappointed. But personally, this actually gives the movie a bit more of realism, showing us that winning doesn't always equal to personal growth.
See Also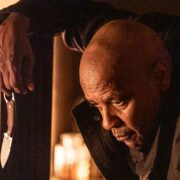 While the film does portray a handful of details about Payton's life that are accurate, such as his suspension, his marital separation and his reconnection with his son, the graveness of the scandal occurring at the time is neglected and downplayed. Payton was actually aware of the scheme and even tried to cover it up during the investigation: he made no effort to shut it down. All of these aspects are conveniently left out, albeit perhaps with good reason. Netflix might just include those in a documentary later on.
In the end, you could say Home Team is a decent movie if you are looking for a quick laugh with the family, but you shouldn't watch it and expect to learn more about the true events that went down regarding coach Payton's career, because you will be seriously disappointed. It does not have the typical over the top humor that other movies have gotten us accustomed to, so it's a welcome refresher. Though it does fail to approach a series of things that would have made it much more interesting, it's a feel-good family movie with great performances from Kevin James, Taylor Lautner, and the rest of the cast.
---
Home Team is now available to watch on Netflix.