Hive (Sundance Review): Rebellion In the Face of Patriarchy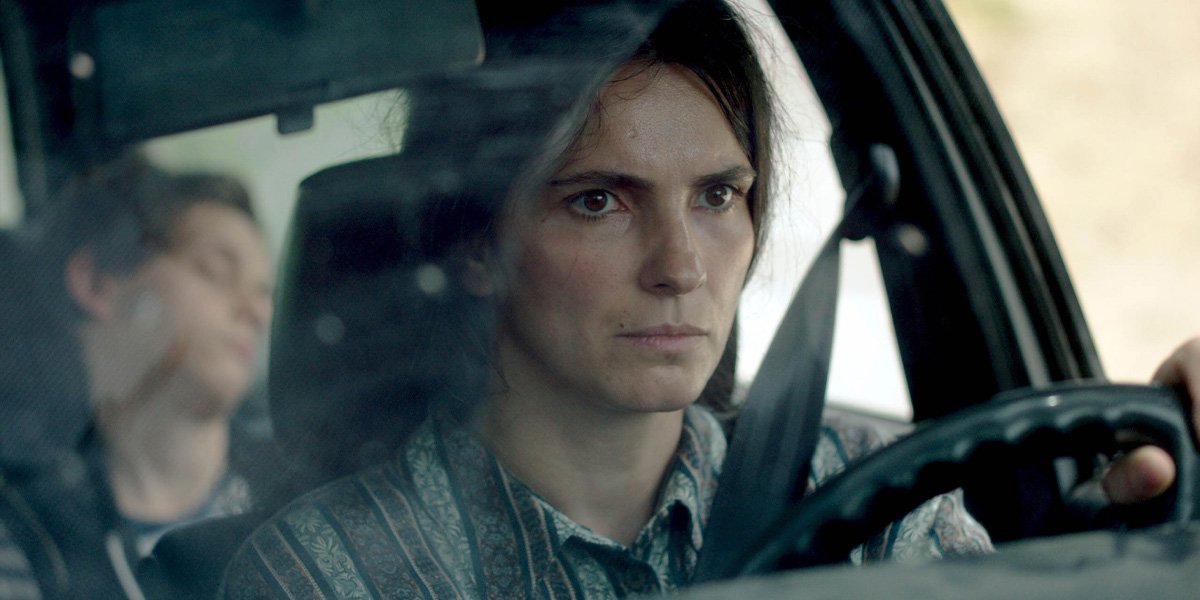 Yllka Gashi in Hive by Blerta Basholli (Sundance Institute | Alexander Bloom)
Sundance award winner Hive tells the true story of a woman's stance against the norms of a conservative community torn by war.
---

War can leave behind a devastating legacy. In the case of Kosovo, a country which saw massacre in the end of the 20th century, the horrors still linger on. Years after the war ended, families cope with the death of loved ones, or worse yet, are left in the dark about their fate, as some of them don't even return home. But Hive revolves specifically on the story of Fahrije (a captivating Yllka Gashi), a mother who can no longer afford to dwell on her MIA husband and must find a way to make ends meet. And in her path towards self-sufficiency, societal forces threaten her resilience, inciting conflict that comes from a nation that still refuses to accept women succeed on their own.
Hive is the child of an emerging new voice in international cinema. A directorial debut for Blerta Basholli, the Kosovan drama tells the real-life story of a woman who comes face to face with the prejudice of her society, a problem that is still unfortunately relevant in today's world. The multiple awards won at the Sundance Film Festival give testament to the capabilities that both Basholli and Gashi have in delivering this sensational and inspiring film about the empowerment of women and what they can achieve with it.
Fahrije's road to independence begins after many years spent successfully attempting to find the remains of her husband Agim, who has not returned from the war that ended seven years prior. Apart from being a mother of two, caretaker of her father-in-law Haxhi (Cun Lajci), and beekeeper to her husband's hives, Fahrije is among the many women from the village who also have missing spouses, and no economic stability. When her bees stop producing honey, Fahrije jumps at an opportunity to learn how to drive. A woman driver is unheard of in the patriarchal village, but she begins to do so, driving to the city to sell locally made avjar to a supermarket. She recruits the struggling women to help her make the red pepper spread, providing them not only with employment, but with autonomy as well. This newfound entrepreneurship begins to stir controversy in the small town, creating obstacles for Fahrije. The trouble starts off harmlessly in the form of gossip and insults, later becoming harsher with sabotage and even physical attacks. But the resolute Fahrije doesn't back down, breaking through centuries of misogyny that plague Kosovan society. In doing so, she sees herself (and her circle of women) succeed in accomplishing support for themselves, and in creating heroism for others to follow in her footsteps.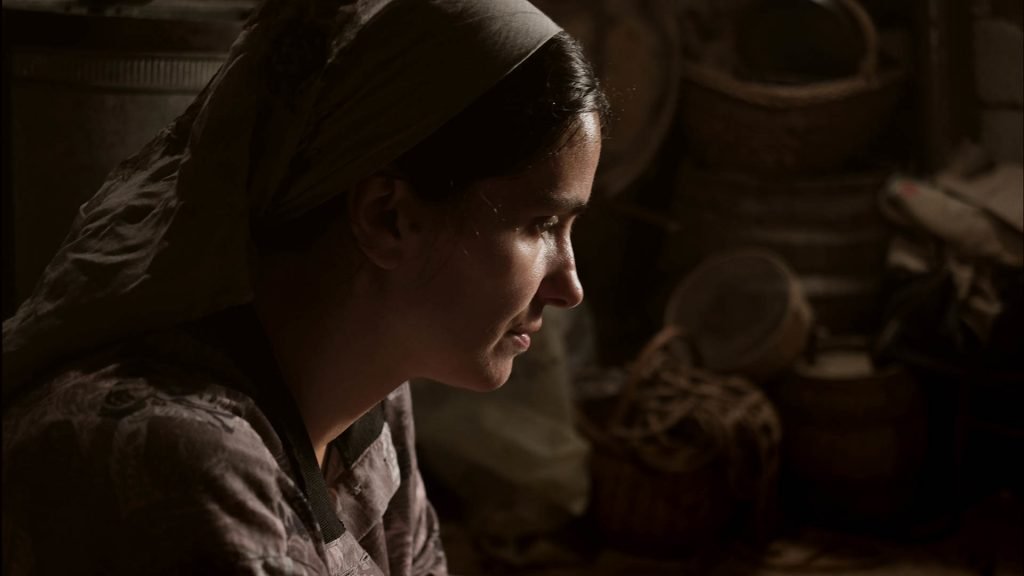 Fahrije's qualities make her a modern-day heroine in cinema. An instantly admirable character, her determination to create a better life for herself goes beyond inspiring her village; it will inspire viewers too. Fahrije's rebellion is a quiet one; her defiance comes in the simple form of producing condiments. She endures the hostility she receives not only from the townspeople but from her own family as well. This is mostly seen in Haxhi, who easily resembles the conservative nature of his heritage. Haxhi is firm on his son returning one day, and refuses to see Fahrije as the breadwinner of the household. Fahrije's development does not stop there either. Her success with her small business also helps her move on with her life, slowly accepting that her husband may possibly be deceased, but never letting this detain her.
See Also

Hive required the right actress to portray Fahrije, and Yllka Goshi perfectly does so. Goshi explains that before production, she met with the real life Fahrije to get more of an understanding of her character. The research shows in her performance, that feels grounded in naturalism, depicting Fahrije as the stoic but strong-willed character that she is. Hive is straightforward with its insights, going in depth on Kosovan culture and history and documenting contemporary change within it. Incredibly, its real-life inspiration may have gone unnoticed if it weren't for Basholli's urgency to tell this story. Sundance was just the beginning, as the Kosovan drama is sure to garner more awards later on. The film will remain a substantial story about women who learn to take control of their lives. A hive of women who learn how to move forward.
---
Hive premiered online, at the 2021 Sundance Film Festival, on January 31, 2021.