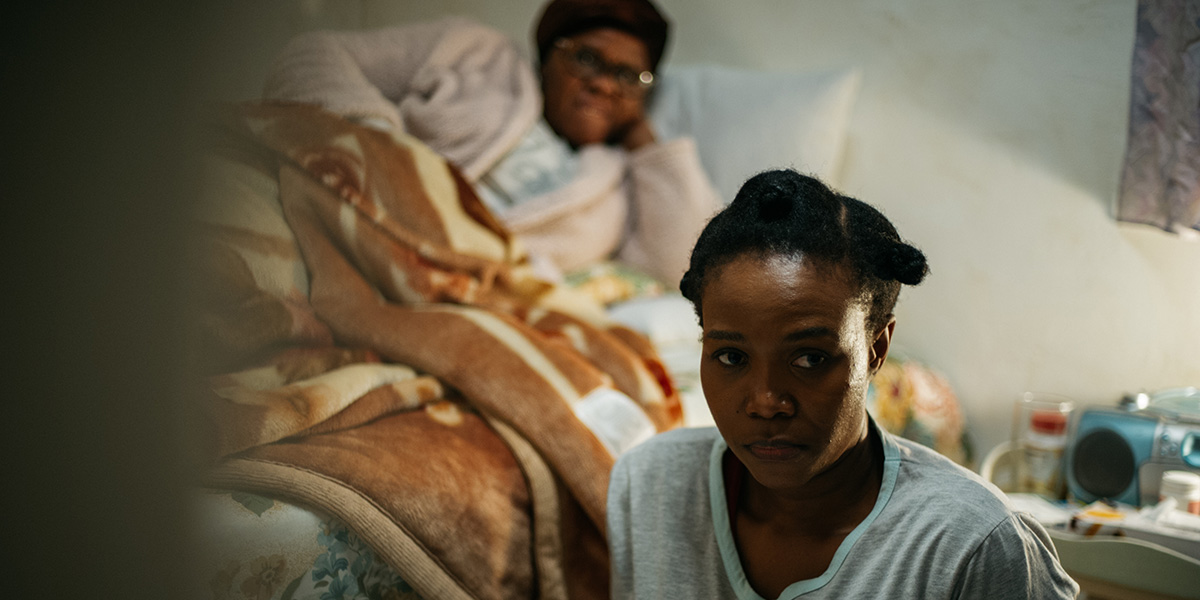 Good Madam (Gerhard Kotze/Shudder)
Good Madam 's disorienting narrative works way better when it's grounded in reality, keeping weird horror elements in the background.
---

Demons from past and present collide when Tsidi (Chumisa Cosa) is forced to move with her daughter to a wealthy white suburban in Cape Town, where her estranged mother works as a live-in domestic worker taking care of a comatose white "Madam" called Diane. Good Madam never rushes things up but establishes right from the start a chilling atmosphere that impregnates that labyrinthian house, the large empty rooms and never-ending corridors filled with a wicked eeriness. A set of house rules perpetuate the feeling that something is off, and the thundering score is made of choir voices that may or may not be echoing from a long-gone past. Everything in the house is neat and tidy at all times, and it must be kept this way. "So should we pretend we're not here even though we are?", Tsidi's little daughter Winnie (Kamvalethu Jonas Raziya) asks, and the answer lingers in the faltering silence of the house.
Almost entirely spoken in Xhosa, Good Madam wants the audience to understand its roots but shies away from giving a history class, inserting us right into the contemporary context of a society still shattered by years of oppression from the apartheid era. Fragments of these challenging times are reflected in the servitude relationship that reflects Tsidi's mother Mavis's (Nosipho Mtebe) position in regard to her so-called "Madam", who never leaves the room and doesn't allow anyone other than Mavis and her son, Stuart (Sanda Shandu), go there.
Initially entrenched as a psychological drama, the movie soon starts to suggest a sinister presence is lurking around the house, giving space to recurring hints of horror that often feel rather odd. It reminded me of a typical horror trope back in the 2000s, when movies of the genre needed to set up their narrative and characters but didn't want to spend long times without reminding viewers it was actually a horror film, so the solution was to include clumsy jumpscares in aimless dream sequences or weird flashforwards.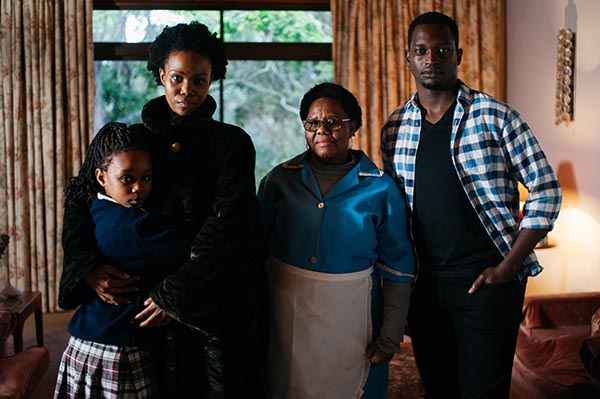 It happened a lot in the popular The Descent and it happens a lot in Good Madam. While the former manages to blend it quite well into the story because of the protagonist's trauma, it often struck me as silly in the latter, because Good Madam's mystery is developed solely by anticipation of fear, while it's never specified what exactly is there to fear until the very ending. It's clear how director Jenna Cato Bass wanted the audience to question whether or not Tsidi was only being paranoid in regard to her suspicions against "Madam", but given the movie's social nature, there's no scenario where this could be the case in a satisfying conclusion.
The horror is as structural as the social commentary the movie presents, but one works much better than the other. The movie does an amazing job of putting us viewers in Tsidi's shoes. Her stubborn attempts to make her mother see the revolting reality in which she lives leads her to act against Madam's rules, ultimately bringing Tsidi a certain "bad luck" that deep down feels much more like a curse. As she enters a recurring state of disorientation, Good Madam drives the viewers into madness but then abruptly sends them back to the family drama, always back and forth without never paying off any tension.
By the mark of 60 minutes in, Good Madam alters its tone completely and builds up for a disappointing mess. As reality and fantasy begin to blur, the effective sense of disorientation created gives way to horrifying sequences that are so detached from the overall experience that barely had any effect on me. Each character's motivations seem influenced by narrative choices that weren't really there, leaving me wondering "is that it?". I wished the horror elements were kept in the background, giving space for the characters to clash in a weird fashion without having to resource for gore; something that was meant to keep me on the edge of my seat but instead disconnected me almost entirely from the story. Unfortunately, the eeriness from the beginning ends up being much more distressing than the non-stop horror from the final moments.
---
Good Madam will be available to watch on Shudder on July 14, 2022.