Flux Gourmet: Film Review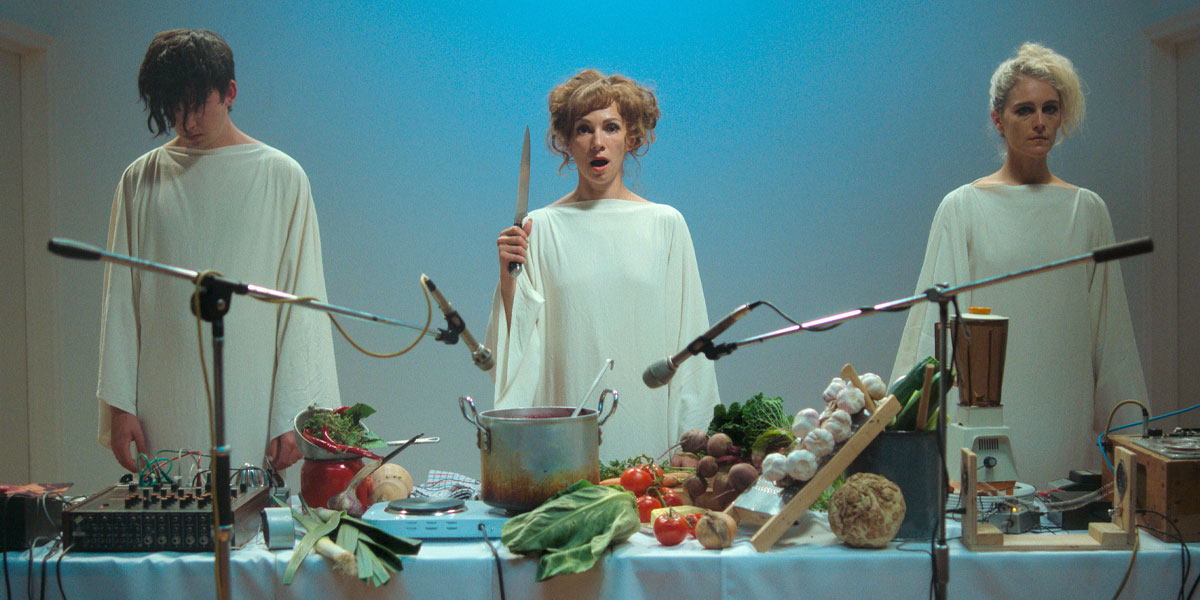 Asa Butterfield as "Billy Rubin," Fatma Mohamed as "Elle Di Elle," and Ariane Labed as "Lamina Propria" in Peter Strickland's Flux Gourmet. (IFC Midnight)
Flux Gourmet uses gastronomy and sound to deliver an oddball yet weirdly fascinating eccentric experience that nobody else but Strickland could have crafted. 
---

Nobody makes films like Peter Strickland, one of the most distinctive voices in cinema today. You can be only a couple of minutes into one of his movies and already know it is his. The signature offbeat trappings of his stylistic directorial touch are visually sumptuous and unapologetically embrace the weirdness of his narratives. Strickland concocts a molotov cocktail of almost surrealistic, mostly fantasia-esque, oddities and hypnotizing affairs into different genres, like the Giallo horror-comedy In Fabric (2018) or revenge-thriller Katalin Varga (2009). As he keeps crafting and delivering one feature after the other, you see how his specific style evolves for the better. Although his films are beautifully looking and carefully edited, the critical factor that makes Strickland's works tick are the sound design and mixing. The film that he broke out with in 2012, Berberian Sound Studio, used the element of sound to a great degree as the narrative revolved around it.
As a means to continue his exploration of the sense of sound and how it could affect a picture's atmosphere, he provides us with Flux Gourmet (which debuted at the Berlin Film Festival earlier in the year). It's as sonically impressive as his 2012 flick, and one might argue that it's even better overall. Strickland's latest, and could possibly be his most bizarre to date, Flux Gourmet, follows a trio of multimedia experimental performers, consisting of Billy Rubin (Asa Butterfield), Elle di Elle (Fatma Mohamed), and Lamina Propria (Ariane Labed).
Their residency at the Sonic Catering Institute, run by the dapper Jan Stevens (Gwendoline Christie) and devoted to culinary and alimentary performance, involves staged recitals of the combination of food and sound through unconventional forms of cooking, which are later followed by habitude backstage orgies. Although Stevens has awarded the residency to the group's "leader", Elle di Elle, they have clashed; a power struggle between the two is developing slowly.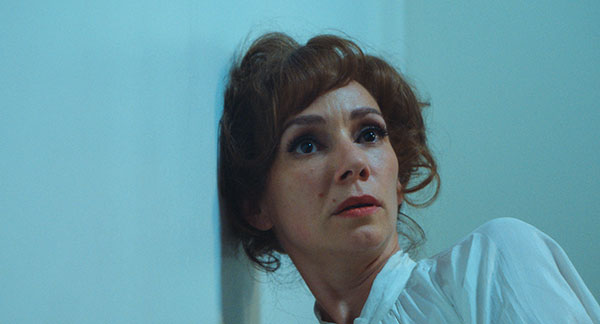 This friction between the two happens as the tension within the trio rises, threatening the occupancy's tranquility–dietary differences, inability to agree on a name, revenge attacks from a rival group called the Mangrove Snacks, among other concerns. Through voice-overs, all these acts, troubles, and what happens behind the scenes are being documented by a hack freelance writer, Stones (Makis Papadimitriou). Nonetheless, he also has some problems of his own; he suffers from chronic flatulence and tries to seek help from the resident physician, Dr. Glock (Richard Bremmer), who has a strange way of treating the ailment. The entirety of this plot strand might drive people away from the picture, as they may deem it too bizarre for their own taste, but personally, I was engaged the whole way through. Unfortunately, Flux Gourmet does not contain the horrors that In Fabric or The Duke of Burgundy have. However, it includes a few specific scenes that might arouse a squirming sensation for the better of the experience. 
It is odd (as he's accustomed to), and it may be his strangest feature so far. Still, it's structurally formal and, in some way, directed through a balancing act of peculiarities, kinks, and empathy, even though the latter may not seem as such through a first glance. It is shaped around multiple repetitions; it could be jokes, quips, or quick sequences. They are repeated several times during the film to engage the viewer more and cause the wisecracks to land harder and funnier. One of my favorites, even though it is a short one, is Elle clamoring Jan Stevens' name every time she enters the room. At times, it may seem like these repetitions during the latter act don't have the same effect as in the beginning. Albeit they still find their way to work due to the dedicated and outlandish performances by the cast, particularly Gwendoline Christie, in her flamboyant gothic attire and posh demeanor, and Fatma Mohamed (who has been involved in every Strickland project).
See Also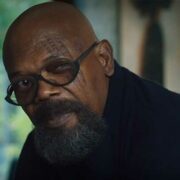 One of the reasons these two characters stand out, in particular Mohamed, is that there is a feeling of sensitivity and fragility behind the various peculiarities. Every cast member has their time to shine; in the supporting crew, Ariane Labed and Papadimitriou have their respective moments, but it is Christie and Mohamed who have their cake and eat it too. This is truly an ensemble that's all in with the director's vision. Casting directors don't get much credit, but the person who has cast the various Strickland films deserves a big raise. However, in the end, Flux Gourmet is generated by a set of concepts revolving around the combination of the gastronomic and sound waves. Interestingly enough, and weirdly fascinating, director Peter Strickland is also part of a similar group in which these characters play in. Since 1996, Strickland and bandmate Tim Kirby have been involved in The Sonic Catering Band, where they generate music from the sounds of cooking.
He brought the band back together to create some of the sounds made during the film with the help of Tim Harrison. As the director and the narrative have a personal connection, you could say Flux Gourmet may be his most personal film to date (somewhat), even if it's rather eccentric and it will make you see chocolate mousse differently. In the past couple of years, Strickland has managed to put his name on the list of the best international unique and eccentric filmmakers, being in the likes of Leos Carax, Yorgos Lanthimos, and Quentin Dupieux. As weird as the movie might get, Flux Gourmet is rich in texture and stylistic heft while maintaining a balance with its themes of fragility and sensitivity in both a work environment and relationships. It has plenty of layers like a wedding cake, although not to the same extent as In Fabric. Yet, it is still an utterly fascinating (and kinky) piece of extravagant filmmaking by one of the weirdest ones to make it in the modern age.
---
Flux Gourmet was released in US theaters on June 24, 2022, and will be available to watch in the UK in cinemas and on Curzon Home Cinema on September 30.