Three Films You'll Thrive With If You Loved The New Pope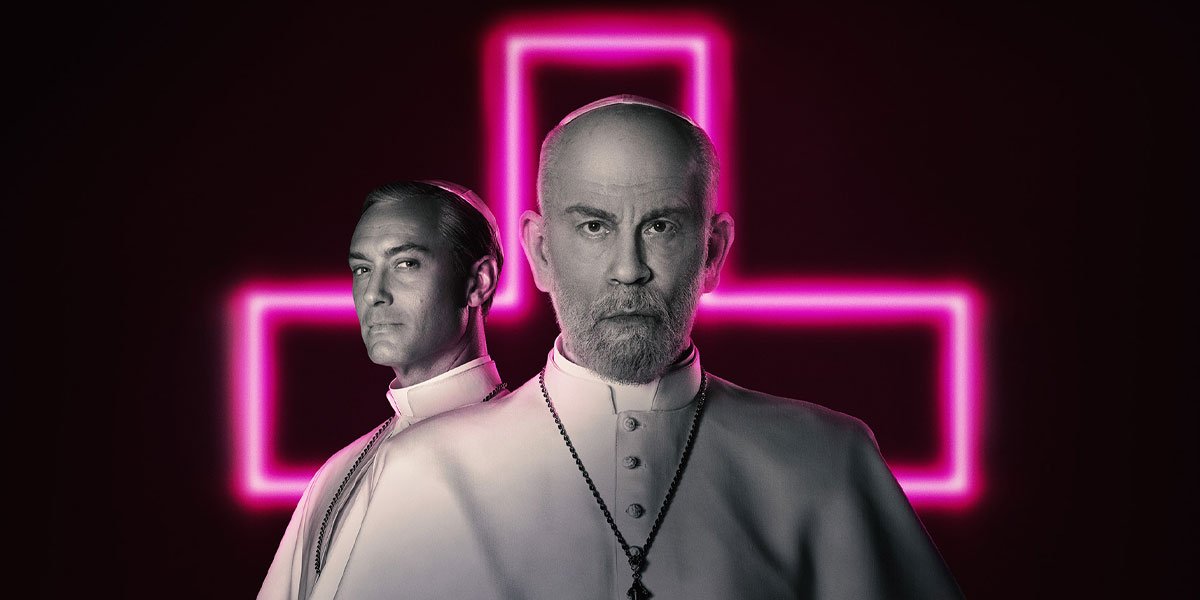 Jude Law in The New Pope (HBO)
The New Pope brought profane grace and intellectual beauty onto our screens, and now that Sorrentino's papal saga's over, our hearts are bleeding with yearning. Here are three films that will help you cope with your loss
---
Lenny Belardo (Jude Law)'s connivingly knowing gaze and John Brannox (John Malkovich)'s pensive, crestfallen eyes have barely left our screens, and we're craving for more decadent wholesomeness in matters of filmmaking already. Our wings of cinematic desire are soaring into the Olympus of film: we want to experience that rapture of aesthetic ecstasy again. And now that we can hardly hope for a third round of bon vivant popes to pay us further visit, the only way out of our own spleen seems to lay in the rediscovery of like-minded moving pictures the past.

Here are three films that will make your eyes melt with pleasure if you loved Sorrentino's The New Pope.
---
3. IN THE MOOD FOR LOVE (FAA YEUNG NIN WA)
Kar-Wai Wong, 2000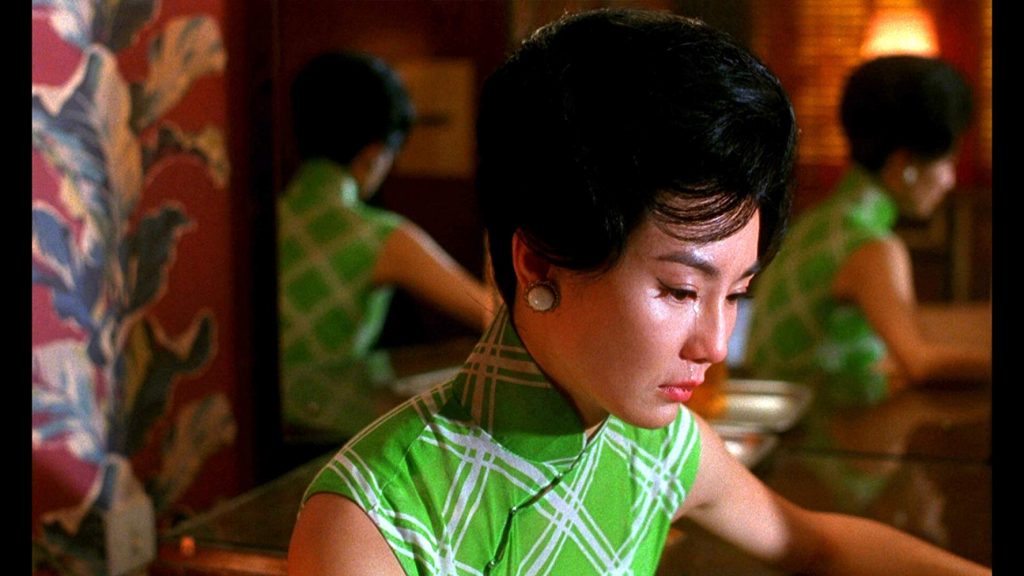 Sometimes the quest for the Self trails through the wanderings of our relationships with the Other, and Kar-Wai Wong's In The Mood For Love passionately roots for this vision. After being nominated by a BBC pool of critics as the second-best film of the 21st century, Hong-Kong born Kar-Wai's masterpiece still has its truthful say on love, self-determination, and our search for personal identity through time.
Electric, hyper-saturated cinematography and amanuensis-quality decoupage are strongholds to Mrs. Chan (Maggie Cheung) and Chow Mo-wan (Tony Chiu-Wai Leung)'s story of adultery and emotional straining. A passionately deadpan acting style accompanies Kar-Wai's script as it drifts through the twists and turns of human-beingness and incorporates space and objects into the wider narration of a man (and a woman)'s brief life on earth. In The Mood For Love is a succulently creamy-textured, highly relatable Odyssey that will make you feel at home with your sense of displacement.
Watch In The Mood For Love:
---
2. YOUTH
Paolo Sorrentino, 2015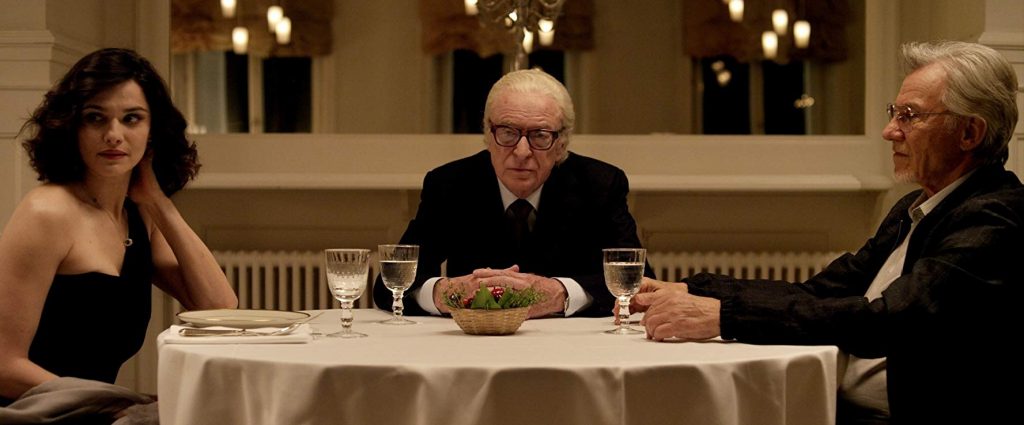 Too often overlooked in the midst of the Italian director's cinematic exploration of power, memory, and obsession, Youth is the poetically minimalist tale of two (literally) old friends, film director Mick Boyle (Harvey Keitel) and retired composer Fred Ballinger (Michael Caine). The two men meet after a long time apart in a spa hotel in the Alps as Fred is invited to perform in occasion of Prince Philip of Edinburgh's birthday. Fred is tormented by something that happened in his past; something that, as we come to realise, has stifled his creative impulse forever. The apparently less shadowy Mick isn't less torn.
As Mick's efforts to bring Fred back to the stage repeatedly fail, we slowly understand that there's more at stake than a comeback performance. Secrets will be revealed. Flashbacks will make it uneasy for you to follow a clear-cut plot development. As in the best Sorrentino movies, everything has already happened, and what we see acted out on screen is actually a mere coda of closing credits. David Lang (Requiem for a Dream, The Great Beauty)'s theme song Simple Song #3 was nominated for Best Achievement in Music Written for Motion Pictures, Original Song at the 2016 Academy Awards. And I swear that Youth deserves a watch if only for the sake of that piece of soundtrack.
Watch Youth:
---

1. THE SILENCE (TYSTNADEN)
Ingmar Bergman, 1963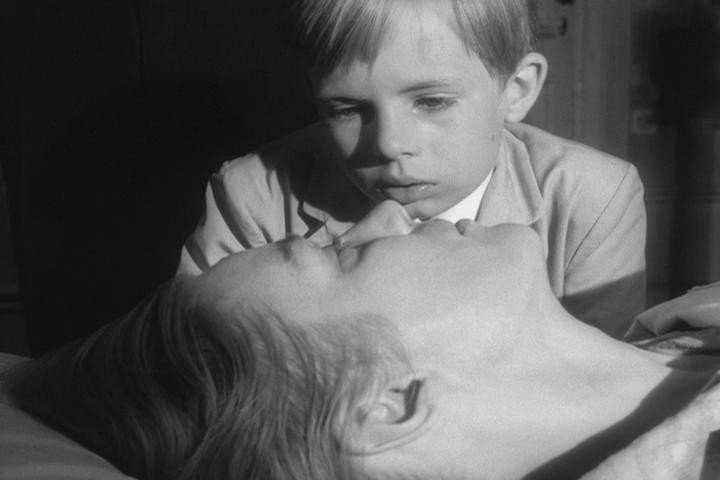 If Stanley Kubrick's ghost could speak, he'd probably admit that Bergman's The Silence served as source of inspiration for The Shining (1980). The Silence is the story of Ester (Ingrid Thulin) and Anna (Gunnel Lindblom). Ester and Anna are sisters, and, from the very first frame, Bergman makes sure to spin out thick threads of doubt to make us wonder whether the two women have grown apart – or grown too close instead.
See Also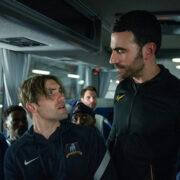 Further narrative and emotional tension is instilled into the Swedish director's black and white frames through the character of Anna's son, Johan (Jörgen Lindström), who roams through the hotel where their party of three is staying, waiting to resume their journey homewards. As dying Ester drains the last of her vital energy to try and create a human connection with Anna, Johan is haunted by the foreign-language speaking, lanky and creepy Hotel Steward (Håkan Jahnberg), who seems to want to lure the boy into a web of dreams, nightmares, and Resnaisesque temporal mazes. Religion, mystery, and cinephile treats – how could you satisfy your yearning for spirituality in a better way?
Watch The Silence:
---
The New Pope is now available to stream on HBO and Sky. Click here to read our article about the five The New Pope objects that rightly deserve to be turned into fetish.
Watch The New Pope: