Fatale: Hilary Swank Steals the Show in Twisted Thriller (Review)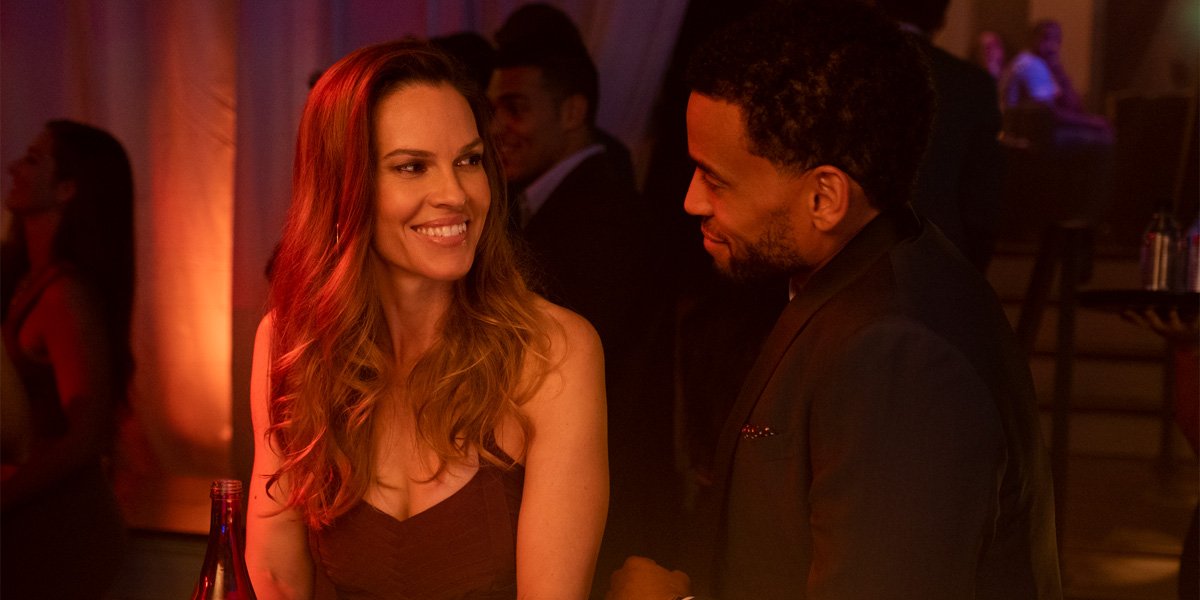 Hilary Swank and Michael Ealy in FATALE (Scott Everett White/Lionsgate)
Fatale 's story is a not-so-subtle riff on 1987's Fatal Attraction, but Hilary Swank 's engrossing performance is enough to keep us engaged regardless.
---

Upon its release in 1987, Fatal Attraction shockingly took the world by storm, captivating crowds and critics on its way to a $320.1 million haul at the worldwide box office and a stunning six Academy Award nominations, including one for Best Picture. The fact that a $14 million erotic thriller – even one starring Michael Douglas and Glenn Close – received this much attention and acclaim is astounding even 33 years later, and to this day, studios can't stop trying to replicate its success in a number of not-so-subtle riffs and rip-offs. From 1991's Julia Roberts-fronted Sleeping with the Enemy to 2009's Beyoncé-led Obsessed to even this year's Fatal Affair on Netflix, these suspenseful and often "sexy" stalker thrillers continue to attract audiences time and time again, even if none can ever quite surpass the 80s classic that started it all. And now, we have a new entry in this subgenre-of-sorts with Deon Taylor's (The Intruder, Black and Blue) Fatale, this time starring Michael Ealy (Think Like a Man, About Last Night) as the man who puts his marriage in jeopardy with a frivolous fling and Hilary Swank (Boys Don't Cry, Million Dollar Baby) as the dame he shouldn't have dared to cross.
Fatale starts by showcasing the crumbling coupling of Ealy's Derrick and his wife Tracie (Damaris Lewis, of BlacKkKlansman and See You Yesterday), who have been betrothed for seven years strong but recently find themselves in constant conflict anytime they try to communicate with one another. Soon, Derrick heads to Las Vegas for his best friend and business partner Rafe's (Mike Colter, of Netflix's Luke Cage and Girls Trip) bachelor party, where Rafe encourages him to give himself a bit of a "break" from the "bad vibes" back home and flirt around a bit when they're at a bar one evening. Within mere minutes, Derrick comes face-to-face with the vibrant Val (Swank), and in a moment of weakness, he falls prey to her charms and ends up spending the night with her, immediately regretting his actions afterward.
Upon returning home, Derrick's guilty conscience causes him to try and make it up to Tracie any way he can. However, in the midst of an extravagant romantic evening that he had planned, a burglar breaks into their house and nearly ends up killing him. When the police arrive, they bring Detective Valerie Quinlan as well – the very same woman Derrick slept with only days before. While Val starts to look into the case, Derrick grows increasingly uneasy as he imagines that she may reveal his infidelity to Tracie, but that proves to be the least of his problems, as there's more to Ms. Quinlan than meets the eye and throughout her investigation, a litany of lies comes to light, threatening to upend the lives of everyone involved. In the end, is anyone really who they say they are? Can anyone be trusted?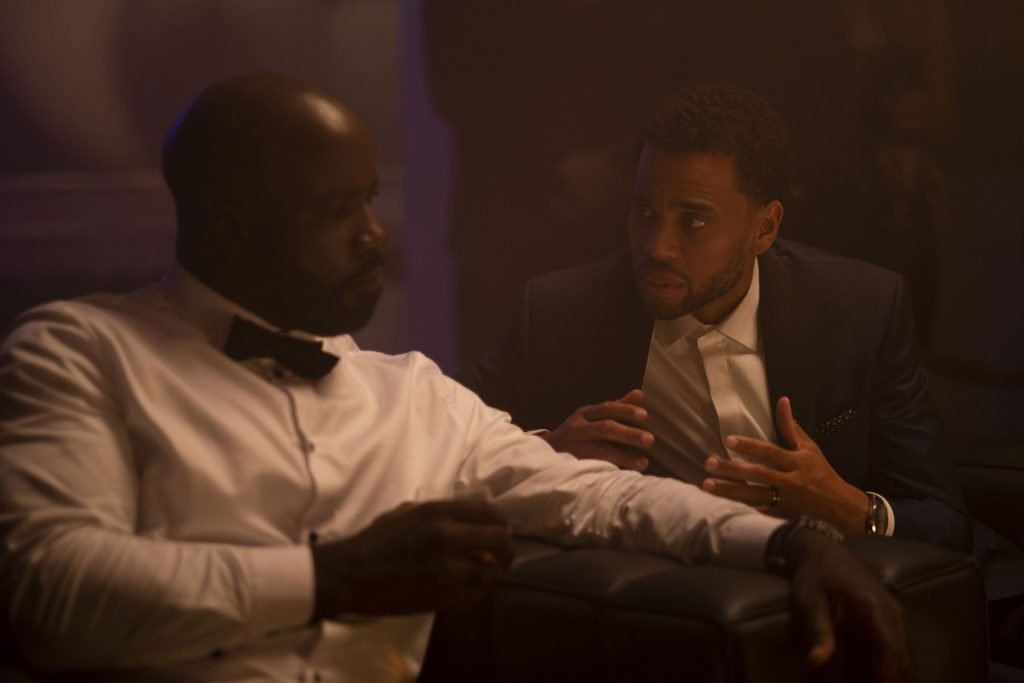 Screenwriter David Loughery (of Lakeview Terrace and the aforementioned Obsessed) keeps the twists and turns coming fast and furious in this tangled thriller, and though not every story thread is wrapped up as satisfyingly or succinctly as possible (and some reveals may feel rushed in hindsight), he nonetheless sufficiently spins a saga of sex and suspense that we can't look away from throughout Fatale's 102-minute runtime. You might be left scratching your head at a few "secrets" by the time the credits roll, but during the film itself, Loughery makes certain that you're too spellbound by the story at hand to care, with several reveals seriously eliciting gasps of shock and surprise. Sure, Fatale probably could've leaned into campiness a bit more here or there (especially given the preposterousness of its premise), but we so rarely get these unabashedly tawdry adult thrillers anymore that it's really just a treat to watch name actors audaciously embracing the absurdity of this erotic adventure and swinging for the fences as they bring Loughery's knotty narrative to life.
Speaking of the cast, while Ealy is the de facto "lead" of Fatale – and he admittedly does an admirable job at exhibiting all of Derrick's emotions, from his initial idleness in his marriage to his fateful frailty in his first encounter with Val to his staggering shame later on – it is Swank who all but runs away with the film, never acting as if she is "above" the project (as some two-time Academy Award winners would do) and convincingly committing to the character the whole way through. Though the title references the classic "femme fatale" trope, Swank constantly keeps us on the ropes as to whether or not this distinction specifically suits her. Her Val is cunning, but never cold, pensive, but never passive, and occasionally even quite impish, without this ever feeling incongruous with her personality as a whole. Just as Derrick struggles to ascertain her intricate intentions, so too do we, steadily kept on the edge of our seats, waiting to marvel at her next "move." It's clear that Val is the "antagonist" in this chronicle – the individual representing a roadblock to Derrick's safety and sanity – but we're never quite sure if she's the villain, and the search for the answer to this question requires our rapt attention, almost solely thanks to Swank's compelling characterization.
Director Deon Taylor follows his filmmaking evolution that began with last year's surprisingly strong Black and Blue (additionally easily surpassing the staid schlock of that same year's The Intruder) by cultivating an alluring aura of sensuality and suspicion from behind the camera, capturing the temptation of one-night trysts throughout Derrick and Val's conversations at the club and beyond while also persuasively placing us in the panicked perspective of his protagonist when the story's central schemes start to surface. Taylor's style truly helps to paper over any implausibility in the plot as well, as it's so singularly stylized and seductive that you'll find yourself (mostly) magnetized by his command of the crazed chaos until the very end. Likewise, Geoff Zanelli's (You Should Have Left, Maleficent: Mistress of Evil) spry score evokes the feel of age-old film noirs, complementing Taylor's direction and adding to our anxiety.
See Also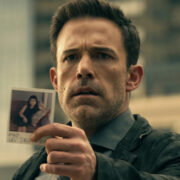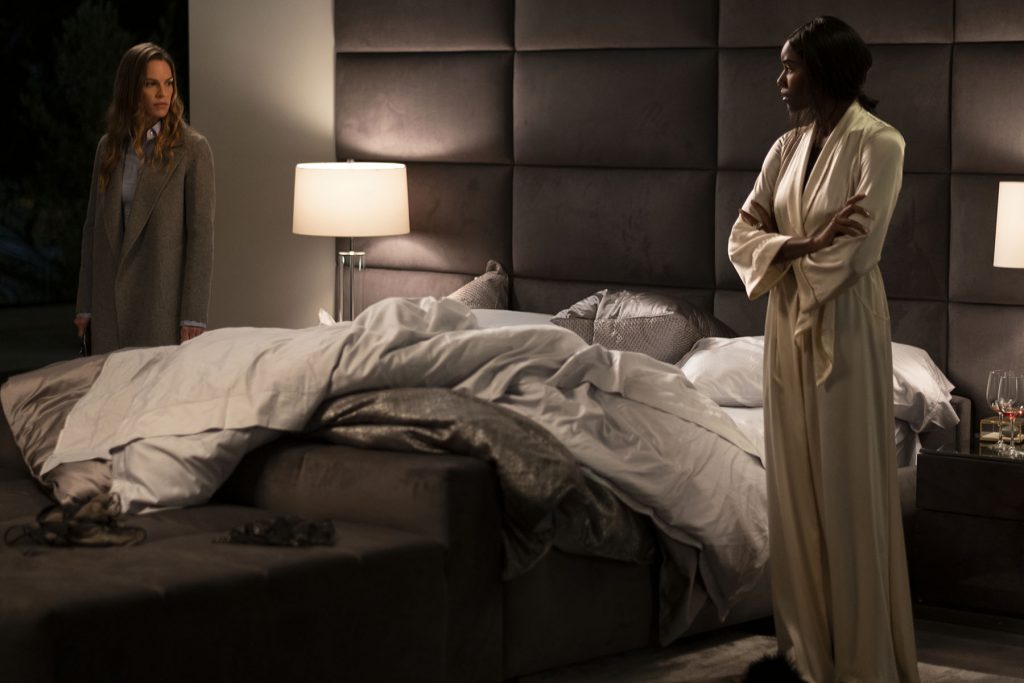 Fatale isn't any major success for original, innovative storytelling – as it proudly wears its incessant inspirations on its sleeve – but what it lacks in creativity it makes up for with a commitment to constantly ratcheting up the tension with twists and turns aplenty, which will easily earn the continued engagement of audiences who seek out this sordid saga. When paired with a provocative lead performance from Hilary Swank, this magnetic mystery thriller may not "change cinema," but it'll surely still provide you with a tense and terrifying night out at the theater nevertheless.
---
Fatale is now showing in US cinemas.
---
JOIN US!
Don't miss our monthly updates with film news, movie-inspired recipes and exclusive content! You'll only hear from us once a month. #nospam