Everybody's Talking About Jamie: Film Review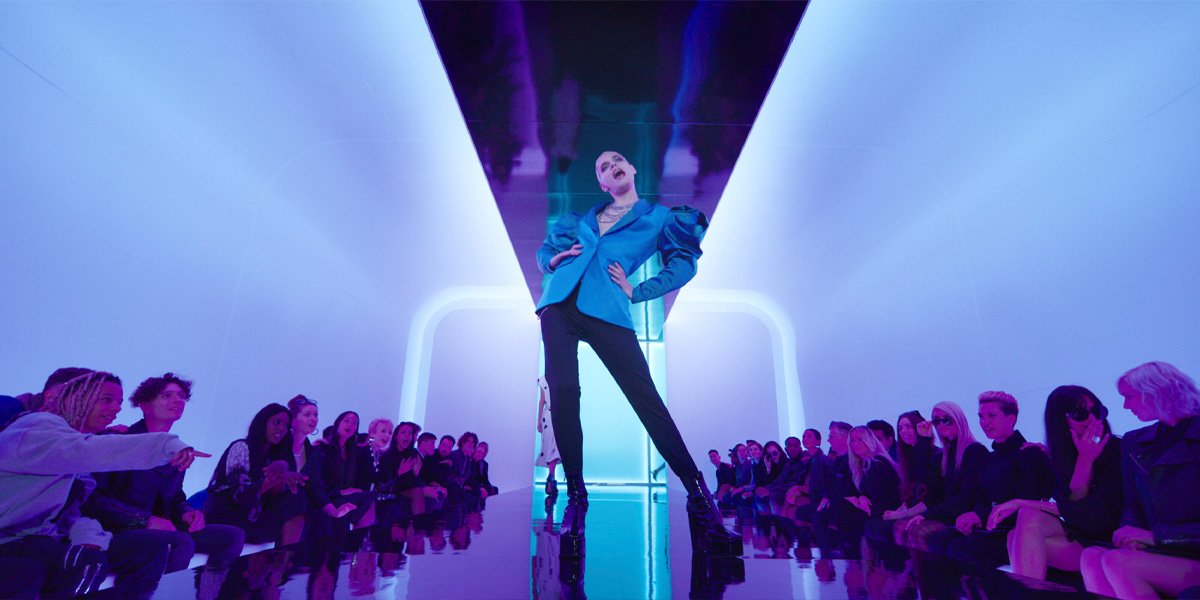 Max Harwood in Everybody's Talking About Jamie (20th Century Studios)
Everybody's Talking About Jamie is wonderful when leaning into the camp, but is a little too by-the-books to be truly fabulous.
---

The film adaptation of Everybody's Talking About Jamie has been an awfully long time coming. When the stage musical first opened at the legendary Crucible Theatre in Sheffield, it quickly cemented its position as one of the most explosively popular new British musicals of recent years. Quickly shifted to the West End later that year, it seemed destined to be transferred, sooner or later, to the silver screen. It wasn't particularly long before rights were picked up, a cast arranged and shooting completed; however, delayed multiple times due to Covid-related theatre closures around the world, it now finds itself relegated to an Autumn Amazon Prime release. This feels an awful shame – Everybody's Talking About Jamie is a story with power directly tied to its scale, enjoying its greatest successes when it fully embraces its larger-than-life leanings.
A slightly fictionalised version of a 2011 Channel 4 documentary, Everybody's Talking About Jamie is the story of Jamie New (Max Harwood), a gay teenager in Sheffield with aspirations of drag stardom. Buoyed by his exceptionally supportive mum, we see Jamie battling resolutely against school bullies, vengeful teachers, and the nagging disapproval of his absentee father. While it's a subject matter that hasn't enjoyed the family-friendly treatment particularly often, the story often veers into frustratingly by-the-books territory: replace drag with ballet and we find ourselves dangerously close to the territory of Billy Elliott. However, this story lends itself wonderfully to the sort of ostentation that can make this kind of film a real treat for the senses – it is a shame, then, that we more often find ourselves mired resolutely on the side of safe storytelling than the excesses that could truly make the movie shine.
It is a blessing, however, that the film relies greatly on its largely debutant cast. Max Harwood as Jamie is frequently impressive, delivering in spades when the situation calls for extravagance. Jamie's debut drag performance is a genuine highlight of the film, and one of multiple moments of pure exuberance scattered throughout. Sarah Lancashire and Ralph Ineson bring a little more name recognition to the cast as Jamie's parents, even though Ineson feels rather underused; Lancashire, however, makes the absolute best of her role as the film's emotional crux, delivering the climactic centrepiece with the expected confidence of a performer of her calibre. Nonetheless, it is Richard E. Grant as veteran queen Hugo Battersby who resolutely steals the show. Grant is delectably over-the-top, and yet delivers the most gut-wrenching number of the film in one of the most memorable cinematic musical sequences of recent years.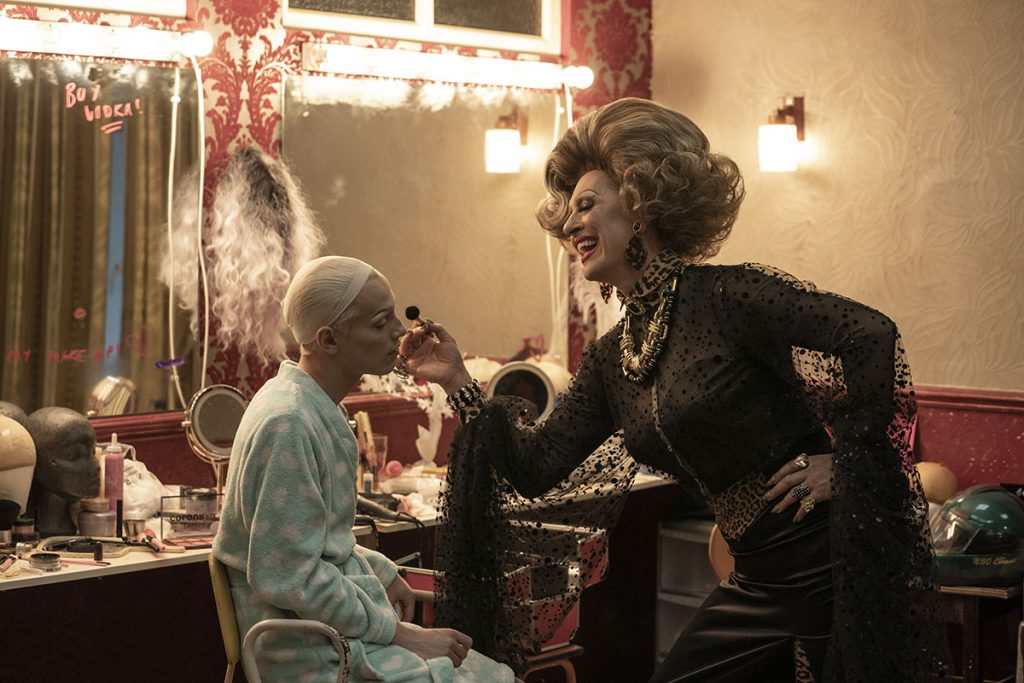 This number is, unfortunately, an exception to the norm. Everybody's Talking About Jamie is riddled with forgettable musical numbers, with only one or two lasting in the mind after the credits finish rolling. The film takes few risks with its cinematic approach, and its dialogue is gratingly trite and predictable – while the young cast take as much pleasure in the schoolyard bully putdowns as they possibly can, there is rather little to be appreciated by the time the scene replays itself for the third time. Ultimately, though, the film's greatest sin lies in how outrageously un-outrageous it turns out to be. I appreciate that it is unhelpful to expect a film like this to break boundaries in every aspect of its presentation – it is, after all, a family-friendly picture first and foremost – but for a coming-of-age movie with such phenomenal counter-cultural potential in its subject matter it is frustrating to watch scenes of such aggressive predictability.
See Also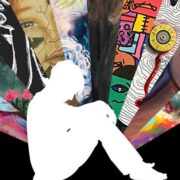 This frustration is only heightened by how wonderfully fun the film is when it does lean into its campy glitz and glamour. There are moments of true, hedonistic pleasure that pop up intermittently and bring pure joy when they do. The number "Work of Art", for instance, is wonderfully Vogue-esque and riddled with sumptuous asynchronous editing and boldly dichromatic costumes that draw you into its pop art microcosm. The drag performances themselves are beautifully cathartic, and when the film does dial up its emotional punches they land with an impressive rate of consistency, leaving imprints that remain as the more lasting memories of the film. It also refuses to shy away from the uglier side of the history that the film could easily glide over, and its historical sections are told with a far more empathetic bent than many other retellings of this story thus far.
I suppose, overall, many of the criticisms to be levelled at Everybody's Talking About Jamie are irrelevant in the face of one fact: it is an encouraging sign that a film such as this can be made about a subject matter that, relatively recently, would be considered overly taboo and unsuitable for the age group that stand to take the most pleasure in this rendition. For many viewers, simply seeing their own stories retold in a manner we have seen so many other stories told in will be enough to more than warrant the price of admission. There is value in representation at this scale, and there is genuine pleasure to be taken in seeing these stories finally thrust upon the stage that they have deserved for so long. While this movie may not be a must-watch for many, for many more – judging from the applause, cheers and not infrequent tears witnessed at Everybody's Talking About Jamie's Edinburgh screening – this picture will resonate with an echo far beyond its own strength.
---