Euphoria Season 2 Finale Review/Recap: The Show Goes On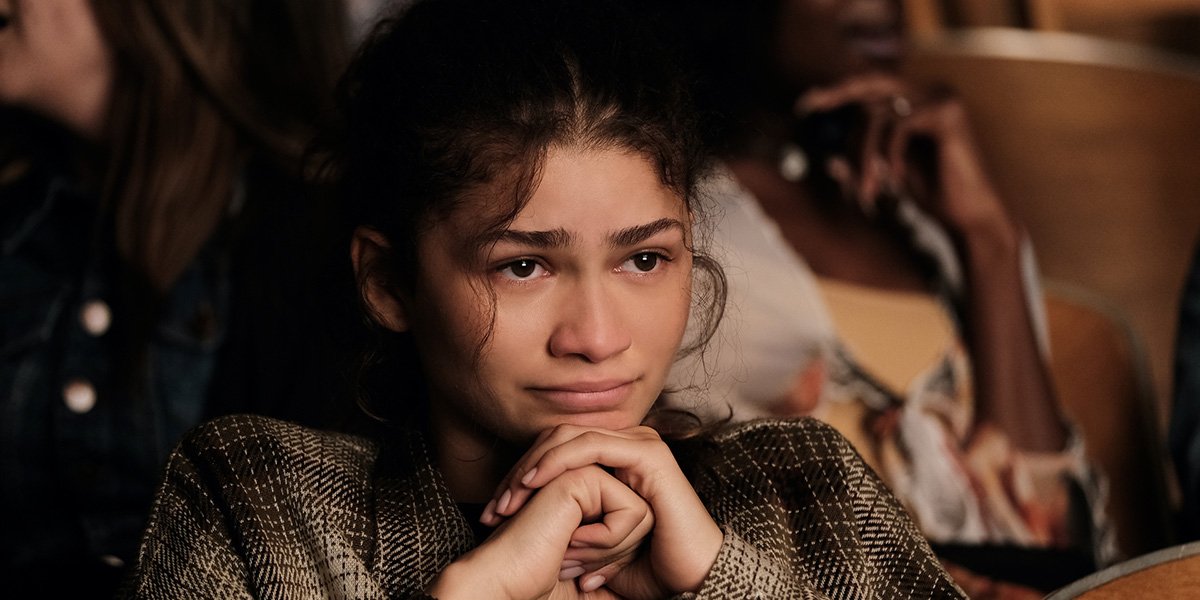 Euphoria (HBO Max)
Euphoria 's season 2 has finally come to an end in a finale that is an emotional sendoff for Rue, packed with a lot of good and lots of decisions leaving us scratching our heads.
---
This review contains spoilers for the Season 2 Finale of Euphoria.
Euphoria's Season 2 finale, "All My Life, My Heart Has Yearned for a Thing I Cannot Name," wastes no time and gets down to business by picking up with Fezco (Angus Cloud) as he's about to leave his house to attend Lexi's (Maude Apatow) play. As we assumed last week, things get ugly pretty fast when Fez notices something is off with the way Custer (Tyler Chase) is acting and the kind of conversations he's trying to initiate so the recorder on his phone can capture. Out of nowhere, he begins telling Fezco how the cops have found the body of the man Ashtray killed earlier in the season. Faye (Chloe Cherry), whether accidentally or intentionally, drops a glass of water as her way to get Fezco's attention and warn him about what's about to happen. He gets the hint, but he's too slow to act when Ashtray (Javon Walton) jumps in and stabs Custer on the neck. In an attempt to not make a bigger mess of the current situation, Fez tries to silence Custer by covering his mouth before he screams for help so the cops can break in.
As a way to foreshadow Fezco's downfall by the end of the episode, we cut to a flashback where he's having a heart-to-heart discussion with Lexi about what they want to do with their lives. In good old-fashion Lexi, she explains to him how she desires to have three children, have them at the age of 30 so she can be a good mother by the time she's 58 years old, and focus on her life when her kids are all grown up and in college. Fezco, on the other hand, has a more quiet idea of a future where he sees himself in a farm tending to his animals in the style of one of his favorite shows, Little House on the Prairie. He mentions the family in that old television series also had three children, just like Lexi dreams of, implying that maybe that's the future he yearns for with her one day. Though a touching moment, we can't help but feel a dark cloud looming above them, as if things won't play out how they hope they will.
Meanwhile, back at Lexi's play, chaos ensues when Cassie (Sydney Sweeney) gets on stage to interrupt the show and makes a scene in order to embarrass her sister in front of the entire school regarding how she felt living in her shadow. Their mother gets in-between them, but fails to stop Cassie from continuing throwing a tantrum as she attacks some of the cast members. Fed up with the anger that has been building inside her over the course of several weeks, Maddy (Alexa Demie) confronts Cassie by chasing her off the stage and into their school's bathroom where she beats her up. Lexi, heartbroken by her sister's insults, is encouraged to get up on her feet by her assistant Bobbi (Veronica Taylor) who tells her the play she wrote is exciting rather than boring as most high school shows. Following Rue (Zendaya) hyping the crowd to cheer for Lexi to come back, she agrees to continue the play, addresses the audience about Cassie's actions, and dedicates the rest of the show to Fezco, who we know won't be able to attend.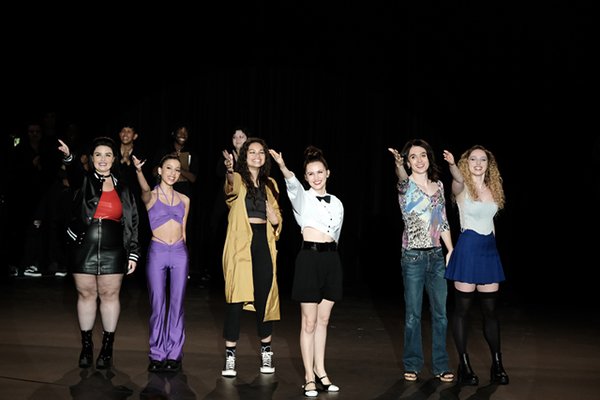 After this encounter, Rue retells the time she paid a visit to Elliot (Dominic Fike) when she was sobering up in-between episodes. Rue confesses to him that she forgives him for exposing her secret about using drugs behind her mom's back, even if it cost her the relationship she had with Jules (Hunter Schafer). I always got the sense that Elliot's role throughout season 2 was showrunner Sam Levinson's way to represent the worst traits in Rue's personality and her addiction. So, placing Rue in a position where she can say to a mirror version of herself that she won't go down on the same old path that has hurt those closest to her is particularly satisfying as an audience member. It's here where he takes a moment to sing a touching song for her. Composed by Labrinth and Zendaya herself, the song serves as a way to describe the journey Rue has been on over the course of two whole seasons. Elliot then asks her if they can still be friends despite the drama, which Rue declines as she admits their friendship wouldn't be the most healthy thing in her life.
In what without a doubt is the most tense scene of Euphoria 's season 2, Fezco tries to take the blame for the murder of Custer so Ashtray can get a chance at a second life. Ashtray being Ashtray, though, decides to stay behind with Fez as he grabs all the possible guns he can find in the house as a way to do his last stand against the police. Fezco becomes paranoid as he begs him to leave, but Ash locks himself in the bathroom. The cops eventually break in and Ashtray opens fire using the bathtub as cover while Fezco is between him and the police trying to stop any further casualties. Ash accidentally shoots Fez on the stomach, leading to his arrest where he sees his little brother be shot down to death by several officers. Although most of this entire sequence takes place in a narrow hallway, you can feel the impact of the bullets hitting the walls as if you yourself were there at the scene. Angus Cloud delivers some of his best work on the series with a heartbreaking performance of a man who is unable to do anything to stop tragedy from happening.
Last time we saw Nate (Jacob Elordi), he broke up with Cassie and stormed out of Lexi's show. What is he doing in the season 2 finale? Well, despite his anger at how the school play made fun of his sexuality and his relationship with Maddy, ultimately the show ended up serving as a means to give Nate courage to confront his trauma once and for all. He does this by visiting his father at his workplace where he is temporarily sleeping after abandoning his family back in episode 4. He takes a loaded gun with him, making us think he will use it against his own father as a way to quite literally kill the past. Nate doesn't do this, instead he lashes out on Cal (Eric Dane) in front of his lovers explaining how he used to have nightmares about being sexually assaulted by his own dad. He goes so far as to admit that one of the many reasons why he enjoys hurting other people is because of Cal's actions when raising him. As a way to get revenge for all the trauma, and as a mean to not let his father get to move on after embarrassing his family, Nate calls the cops on him for having sex with minors. Cal deserves the end he meets in this season, but we can't help but notice how Nate only does this for his own selfish reasons rather than to protect any future victims. Because, at the end of the day, Nate only cares about getting the upper hand on other people and being on top.
In what we can only assume is the climax of Lexi's play, we get a montage demonstrating the parallel lives she herself and Rue have lived through almost for the entire time they've known each other. We get one of the most emotionally charged scenes in all of Euphoria where both characters are seen having a simple conversation about their losses: Rue's dad passing away while Lexi's father continues to neglect his daughters despite his love for them. In a sense, episodes 7 and 8 served as a way to open Rue's eyes to her own life. Always high on drugs, lost in her own thoughts, Rue has never really lived in the moment, resulting in not appreciating what she has, until now. The school play, for once, allowed her to look at her life without hating herself, finally being able to see the mistakes she's made along the way and those she's hurt the most from the comfort of a friend's art.
Euphoria' s season 2 comes to an end as the crowd breaks into applause to cheer Lexi, her cast and crew for their hard work on the play. Just like she dreamt of, Lexi is finally receiving the spotlight, both figuratively and literally, after living her life as a spectator. Back with Cassie, we see her bleeding as she's sitting down in the middle of the school's bathroom while everyone is cheering for her sister. Maddy is a few feet away from her, fixing herself after beating her bloody. Cassie confesses to her that Nate had broken up with her before she interrupted the pla, to which Maddy responds with a warning that this is only the beginning of a long, toxic relationship that awaits her. At least that's how it comes across given Maddy was on and off with Nate. After the show, Jules approaches Rue, trying to right the wrongs of their relationship. She declares her love for Rue just like he has many times in the past, but Rue kisses her on the forehead and walks away. Although you as an audience member know Rue loves her just as much in return, you understand she can't allow herself to fall into the same position that made her relapse last season when she should be focusing on her own well being. So, with this in mind, season 2 closes with a beautiful final shot of a sober Rue walking into the sunset, not knowing what will await her in the near or far future.
See Also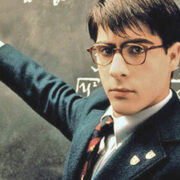 Before we put an end to these weekly recaps/reviews, at least until the already confirmed season 3, I feel like I need to express my overall thoughts on season 2 of Euphoria as a whole package. I've said this before over the course of eight weeks, and I'll say it again: watching these characters interact with one another and seeing them get into crazy shenanigans has been incredibly entertaining. I mean, we got to see Fezco beat up Nate on the very first episode, Lexi got to shine this time around as opposed to her condensed role in season 1, and Rue is finally at a place where she can finally do some good for herself now that she's sober. There are some truly remarkable moments Euphoria 's season 2 treated us with and for that I am grateful it exists. Though I'm satisfied with the outcome, I can't ignore the messy journey it took us on. For every daring direction the show went on, it took two steps back at the same time. Look no further than Kat's (Barbie Ferreira) character arc, which is basically nonexistent. In an eight hour season of television, we didn't get to learn anything new about her state of mind. Her relationship with Ethan (Austin Abrams) was simply a waste of time and their development in season 1 ultimately meant nothing. I understand not everyone will get equal treatment from one season to the next, but what was done with them could have been emotionally satisfying if only the show was interested in telling their story, which it wasn't.
Season 1 of Euphoria is a perfect example of a series that manages to balance out an incredibly large roster of characters amongst their very intricate plotlines. Some fans might argue that they prefer themes and character arcs over plot, an argument I myself can get behind if it's justified. But I can't sit here and lie to you about how amazing the season as a whole was when I felt it was one of the messiest second seasons to a beloved show I've seen in a while. Characters like Kate, Ethan, Jules, amongst a few others, being completely sidelined for the second season, whether for reasons such as behind the scenes drama or story beats the showrunner saw necessary, it all felt jarring and untrue to the show's own narrative. Why did we have an entire plotline dedicated to Rue being in debt with a drug dealer if it won't come around by the end of the season? I don't know, and I don't think the general audience knows either, but I do hope it receives a payoff next season. Was there a reason as to why Jules cheated on Rue with Elliot if it didn't have an effect on their relationship? I guess not. It just happened never to be mentioned again. Don't even get me started on the lackluster resolution to some unanswered questions season 1 left open for its second season to address. As if it weren't frustrating enough already, a lot of the stuff that works about season 2 seems to happen off-screen. One episode we encounter Rue at her lowest point in her fight against addiction, two episodes later she seems to be completely sober. I love the end point for her character, I just wished I got to see more of the journey rather than being told what she went through.
Again, I think Euphoria 's season 2 is at its best when it's worried about entertaining its audience and giving them a cathartic finale for our protagonist. Somehow the show just tried to unpack so much in a singular season and it ended up doing little to earn some of its decisions to include so many unnecessary plotlines. With season 3 underway, I hope Sam Levinson welcomes more writers to work with him to shape the narrative structure of the show. If his work in season 2 proves anything, it is that he excels at writing for Zendaya's take on Rue, as she mirrors his past with addiction. That being said, he needs all the help he can get for the remaining characters. Let Hunter Schafer write for her own character, welcome any insight from the actors playing these roles, at the end of the day they're the ones who are bringing these personas to life. As much as I enjoyed Euphoria 's season 2, I want to see a more focused, character driven season 3 that allows for the narrative and everyone involved in it to have their shining moments.
---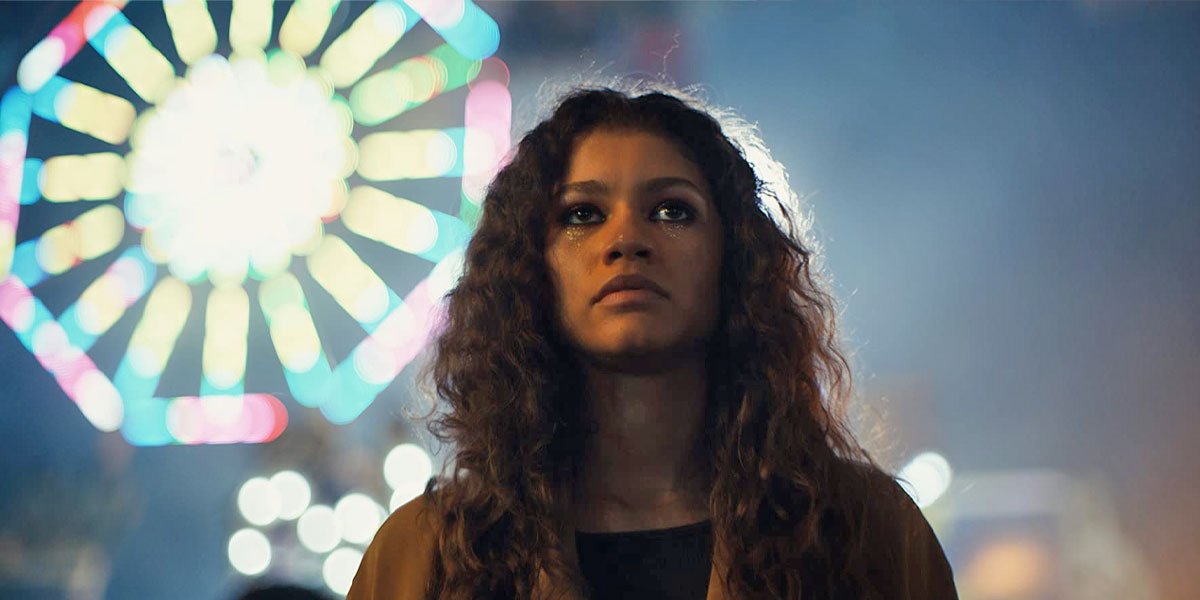 Euphoria 's Season 2 Finale, "All My Life, My Heart Has Yearned for a Thing I Cannot Name," is now available to watch on HBO Max.