Dr Bird's Advice for Sad Poets (Review): Psychedelic Mastery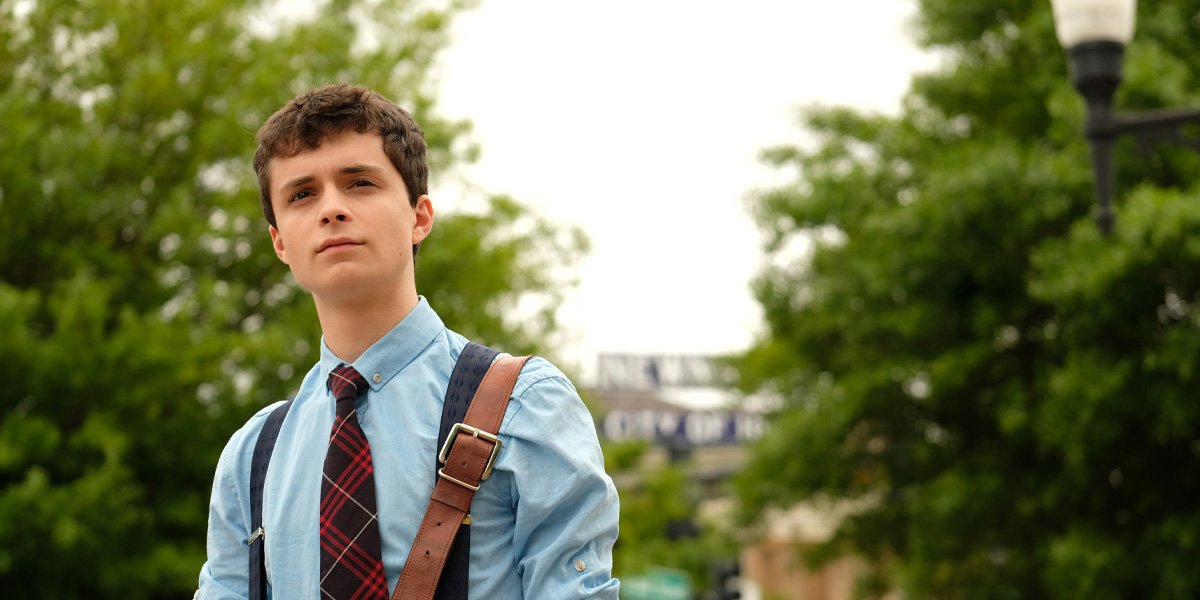 Dr Bird's Advice for Sad Poets (Ketchup Entertainment / Kreate Films)
Dr Bird's Advice for Sad Poets demonstrates that mental illness doesn't have to be a film's message, but that, as a medium, film has the ability to enlighten our experience.
---

Dr Bird's Advice for Sad Poets has all the elements of a dramatic rom-com: a teenager dealing with depression and terrible social anxiety, a missing sister who is presumably in a cult, parents on the brink of a divorce, a love interest who is dealing with her own (ex?)boyfriend and the pressures of the average American high school, a title that is both too specific as terribly vague (but oh so hipstery), and the odd elements of magic realism to streamline the narrative story. Based on the novel of the same name by Evan Roskos, the film aims to shed a much-needed light on the realities of mental illness. As (social) anxiety and depression typically start manifesting themselves from the age of thirteen, it is no surprise that most films on anxiety zoom in on the teenage years. We've seen it in films such as Eighth Grade, or The Perks of Being a Wallflower. Our teenage years are indeed a very sensitive period in our development into adults and the, at times confusing, psychedelic effects of Dr Bird's Advice for Sad Poets are a prime example of that.
We follow sixteen-year-old James Whitman (Lucas Jade Zumann, Sense8, Anne With An E) while he navigates the turbulent, challenging, wild and humorous times of high school while coming to terms with his mental state. We meet his parents Carl (Jason Isaacs, Harry Potter, Start Trek: Discovery) and Elly (Lisa Edelstein, House M.D., Seinfeld) who perpetually seem to be at the brink of divorce. His sister Jorie (Lily Donoghue, Dirty John, Black Christmas) is missing, presumably living with a cult. Together with his crush Sophie (Taylor Russell, Waves, The Heart Still Hums) and the mental help of Dr. Bird (voiced by Tom Wilkinson, Belgravia, The Full Monty), James goes on a quest to find his sister and find out what happened and why she left. Dr Bird's Advice for Sad Poets goes from the bizarre to the absurd, and the hilarious to the downright comical.
The film's director Yaniv Raz said in the press notes for the film, "I wanted to make a movie which contained mental illness, which saw through the lens of mental illness, but was not explicitly about mental illness." In Dr Bird's Advice for Sad Poets, anxiety and depression would be the medium and not the message of the film. What makes the film interesting is that the clever trick of making mental illness the medium and not the message, has worked very well in its favour. It is not the main plot, but what is happening around the plot which demonstrates exactly what the film is trying to say. While James is searching for his sister Jorie, he encounters lots of experiences on his path that culminate in him questioning all of his past relations and his own judgment. It shows in a beautiful manner that mental illness does not follow a plotline but has its own time of occurring. As unexpected as it can strike, we have to let go of the usual plot structure a film provides us with, same as we have to let go of the basic structure we think our lives follow.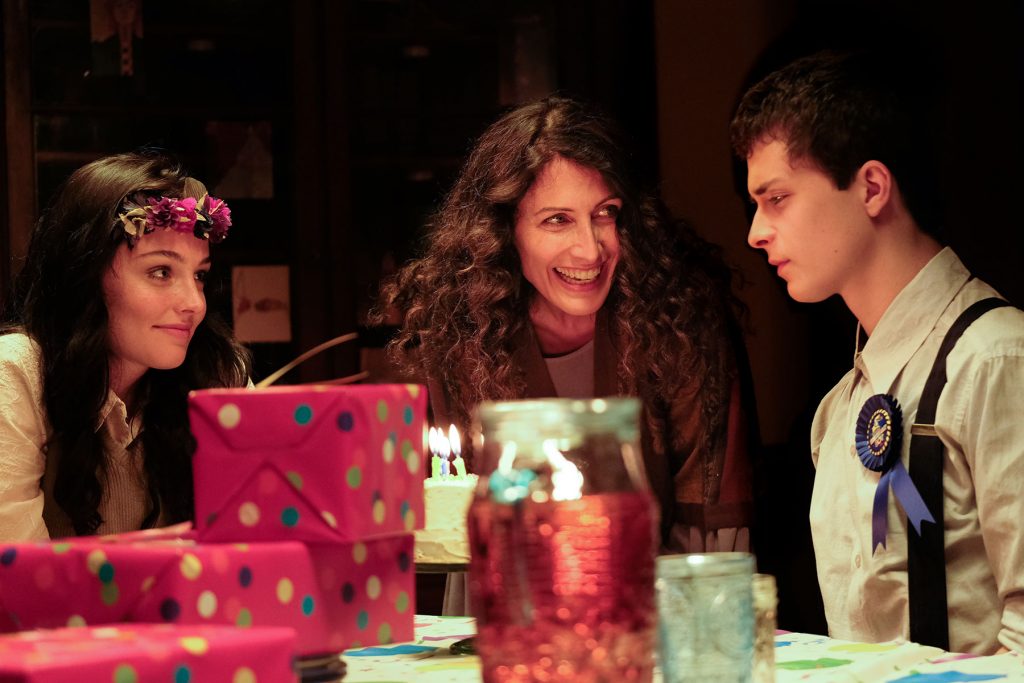 With 18.1% of the population each year affected by anxiety and depression (according to the Anxiety and Depression Association of America), it will be for many viewers a novel and refreshing way of displaying a sensitive and personal subject, as the experience with living with anxiety and depression is. In the U.S., in any given year, about 25% of the population will have experienced a severe episode of either anxiety or depression. Yet only about 36% of those people ever receive treatment. I hope this film will feel like an eye-opener for those, especially teenagers, who are dealing with feelings of anxiety and depression and have no ways of recognising these for what they are, let alone to talk about them.
The interactions between James, who knows something is wrong, and his dad Carl, who absolutely denies anything else is the matter besides the usual whims and follies of a teenage boy, are well-scripted testaments to a sentiment that has been widely recognized in society and in film. In a pointed conversation Carl tells James "it's mind over matter", to which James replies – "but my mind is the matter". Those two simple lines speak volumes on the positions of both characters, one in absolute denial (Carl) and one fighting to be recognised (James).
The film is chock-full with references to the recognition that something is the matter, and the route to a psychologist/psychiatrist. Same as in the book, James' revelations of his feelings of depression and anxiety are expressed through his conversation with his imaginary psychiatrist – a ginormous pigeon. Considering how tough it is to circumvent the imagined thought-to-world you can conjure up while reading, the film does a good job of integrating a sense of the surreal through magic realism in the reality that is James' life. The vague ambiguousness of mental illnesses is hard to portray in films, as when dealing with experiences and emotions, there is no beginning, middle and an end.
A film is naturally dependent on a clear cause and effect: an event occurs and there is an aftermath. With mental illness, feelings and experiences are not that clear cut. Often times, there is no clear cause, or the effect is subjective to a myriad of other factors. Where most films opt to portray PTSD or other mental illnesses caused by trauma (which enables the films to include flashback or memory scenes as an added bonus), Dr Bird's Advice for Sad Poets takes on the daunting task of showing what it is to experience social anxiety and depression in a variety of everyday (but also unexpected) occurrences.  
The peculiar cinematography (Pierluigi Malavasi, Better Days, Ghost House) as well as the plot set-up reminded me of the likes of Wes Anderson's The Grand Budapest Hotel, Brad Silberling's A Series of Unfortunate Events, and Max Landis' series Dirk Gently's Holistic Detective Agency. Funnily enough, Dr. Bird and the author in The Grand Budapest Hotel are voiced by none other than Tom Wilkinson. Due to the topic of mental illness, Dr Bird's Advice for Sad Poets also reminded me of Thor Freudenthal's Words on Bathroom Walls (though less intense!) but that might also be because of Taylor Russell, who again plays the love interest of the main character. Even-though Dr Bird's Advice for Sad Poets felt so similar to all these great films, it is still very much a film in its own private genre. It is a highly immersive experience that builds on the experience its viewer will (most likely) have had. My advice for other 'sad poets' – it is for sure worth a watch, just don't watch it too critically.
---