Desperados: Lazy Netflix Comedy Fails to Entertain (Review)

Desperados (Netflix)
Desperados is more noteworthy for its behind-the-scenes drama than its storytelling, but leads Nasim Pedrad and Lamorne Morris have pleasant chemistry.
---

Sometimes a movie comes along and makes you think to yourself, "this feels like it comes from a time capsule of an earlier era." Utterly divorced from the sexual mores or politics of today, Desperados is such a film. The movie tells the story of a woman (Nasim Pedrad) who must venture to Mexico with her two best friends to stop a new boyfriend from reading a cruel email sent in a drunken rage. Hijinks and, hypothetically, hilarity ensue. Yes, dear reader, Netflix has basically decided to remake Road Trip with female leads.
It should not come as a shock that this film feels so retrograde, as it was actually first set to go into production all the way back in 2009, or two years before Bridesmaids made female-driven raunchy comedies a new box office staple. Netflix, in their march towards content dominance, appears to now be picking up projects long left in development hell to turn into modest budget productions. The humor is dated and many of the jokes cringeworthy – at times the feel is not dissimilar from one of Adam Sandler's Netflix offerings. This film unsurprisingly has all the hallmarks of a Netflix algorithm produced movie: the editing never allows any comedic beat to rest, the moments of actual emotion are given a Wikipedia-style summary treatment (even by genre standards), scene transitions are punctuated by loud musical blasts of songs popular a decade ago, and the film drags on beyond its welcome. Yet, there is always an appealing performer on screen, and the aesthetic always has a nice Hollywood sheen.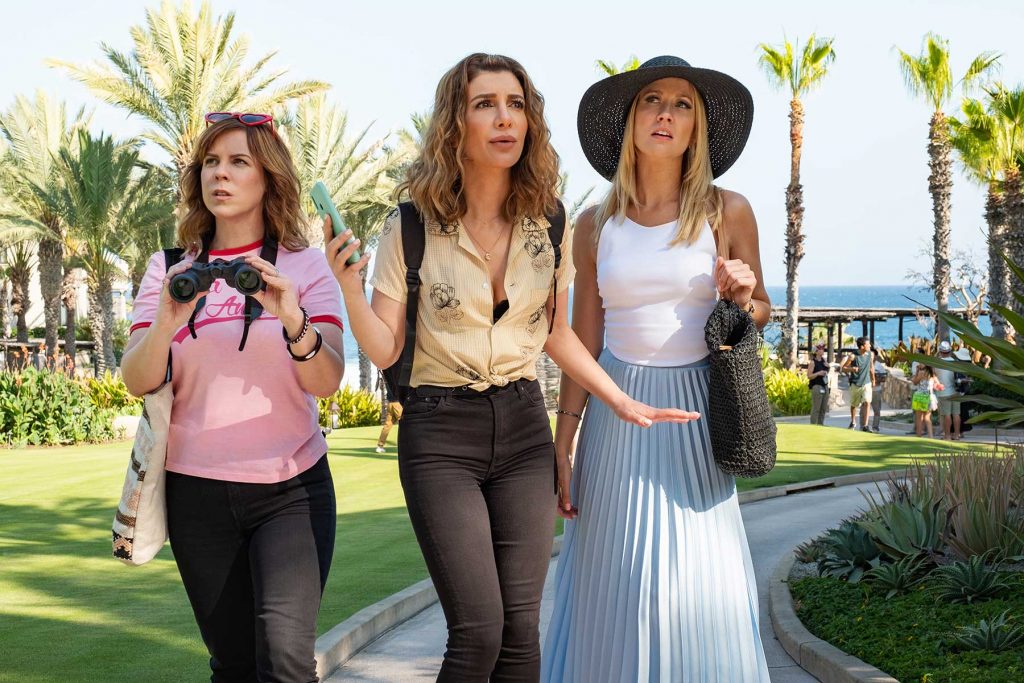 The film was also met by production difficulties during filming. I was so put off by the staccato editing – it oft appeared as though the movie's male lead quite literally did not film with most of the other actors – that I could not help but to look into the film's production history. It turns out Jason Mitchell was originally cast in the part, but was fired over allegation of inappropriate conduct on set. He was replaced by Lamorne Morris. It seems clear that the filmmakers had neither the time, nor budget to even attempt to seamlessly integrate Morris into the film.
This lack of care bespeaks the whole enterprise. While the cast of Desperados is talented, they are abandoned by shoddy, lazy direction and a fairly embarrassing screenplay. The film's opening scene sees lead actress Nasim Pedrad (a light jovial presence in nearly every other role, including a scene stealing turn in Aladdin) forced to tell a nun how, if given a job as a guidance counselor at a Catholic school, she would teach the children about masturbation to try to quell their sexual impulses. It is poorly written, uncomfortable, and deeply unfunny. Anna Camp (Pitch Perfect) and Sarah Burns (American Vandal) are given no real comedic material as Pedrad's besties with whom she ventures to Mexico.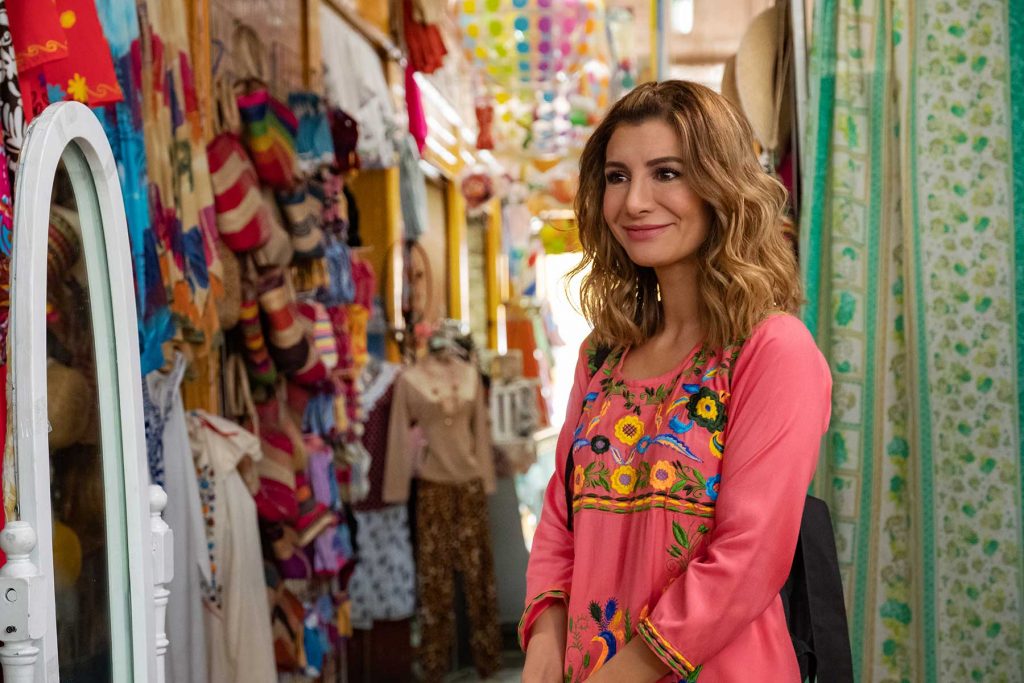 The film, of course, follows the typical romantic comedy formula that sees our lead pining for the supposedly perfect man (Robbie Amell of Upload, fine) while the better match (Morris) is right in her sights. The only real pleasant moments of Desperados are between Pedrad and Morris. The two share an easy going, lighthearted chemistry born out of their time as a couple on the TV show New Girl. Their scenes have a more improvised feel and allow the actors to show off their comedic chops a bit more.
See Also

All told, Desperados is one of Netflix's weaker offerings this year. I could perhaps imagine the appeal after a bottle of wine or two, but really, you should spend your weekend focused on watching Hamilton again.
---
Desperados is now available to watch on Netflix.
---
JOIN US!
Don't miss our monthly updates with film news, movie-inspired recipes and exclusive content! You'll only hear from us once a month. #nospam