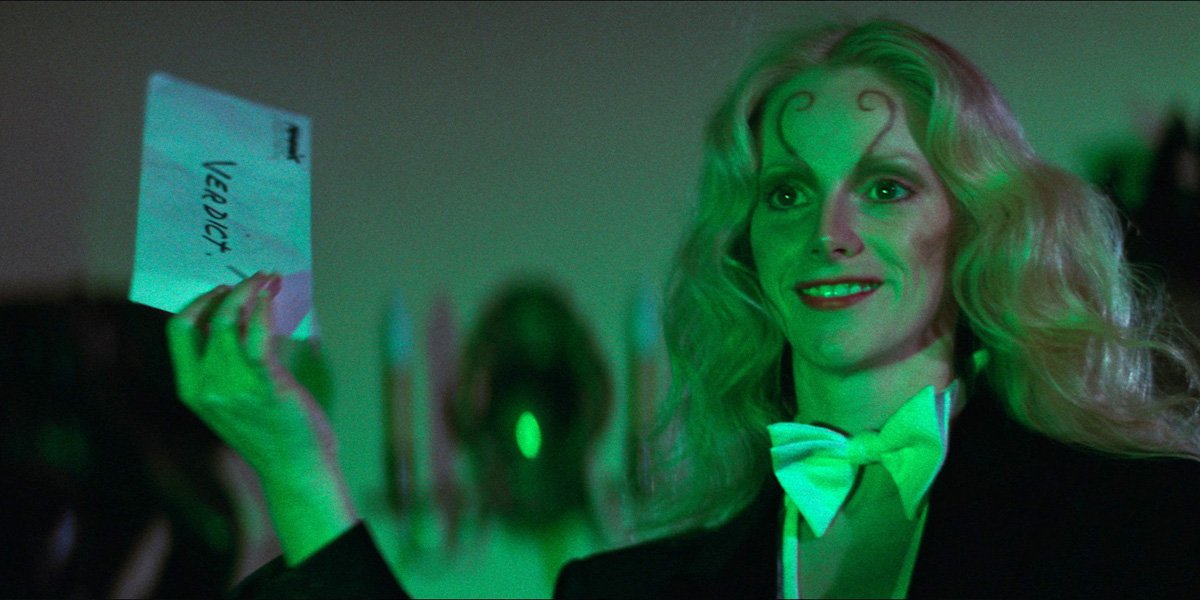 Death Game (Grindhouse Releasing)
Newly restored by Grindhouse Releasing, exploitation cinema gem Death Game (aka. The Seducers) is a provocative yet entertaining home invasion nail-biter.
---

Since the release of Ti West's X, many have been exploring the vast world of grindhouse and exploitation cinema since that 70s-esque drive-in style of moviemaking was exposed to a bigger crowd than usual. This filmmaking subculture–the "sleazy on purpose" features, excessively violent action pictures, revenge thrillers, and bloody horror flicks–may not seem conventional for many. Still, they are genuinely intriguing and worth reassessing. It's fascinating to see the many movies (House of a 1000 Corpses, The House of the Devil, Green Room) and filmmakers (Rob Zombie, Quentin Tarantino, Robert Rodriguez) inspired by the midnight picture run of the past. The most recognizable ones are probably El Topo, The Beyond, Slumber Party Massacre, or I Spit on Your Grave (aka. Day of the Woman), but since 1996, independent cult film distribution company, Grindhouse Releasing, has been shining a light on lesser-known titles and restoring some of the genre's "greats" for the audience of today. Their most recent release is a newly restored version of an exploitation cinema gem, deemed long lost for many decades, for the first time on home video: the 1970s psychological thriller, Death Game (aka. The Seducers)–presented in its original 2:39:1 aspect ratio and meticulously restored in 4K from the original camera negative.
The first thing we see is a message stating: "This motion picture is based on a true story. It should serve to remind us that fate allows no man to insulate himself against the evil which pervades our society." This might be a Fargo-like situation, where the movie says it is based on an actual event that happened, albeit that's not entirely true; it's inspired by one (in the case of Death Game, who knows). The film is set in San Francisco in 1974 and revolves around wealthy businessman George Manning (Seymour Cassel), who's celebrating his 40th birthday with his wife, Karen Manning (Beth Brickell), since their kids are away in San Diego with her mother. However, she gets a call from her mother to drop everything immediately since their young son had to be rushed to the hospital to get his appendix removed. George decides to stay since it is "no biggie"; what he doesn't know is that this will be one of the worst mistakes of his life. During the night, two young hitchhikers, Jackson (Sondra Locke) and Donna (Colleen Camp), arrive out of the blue at his front door, lost and wet because of the rain. He invites them in to dry off and make a call to their friends so they can get picked up.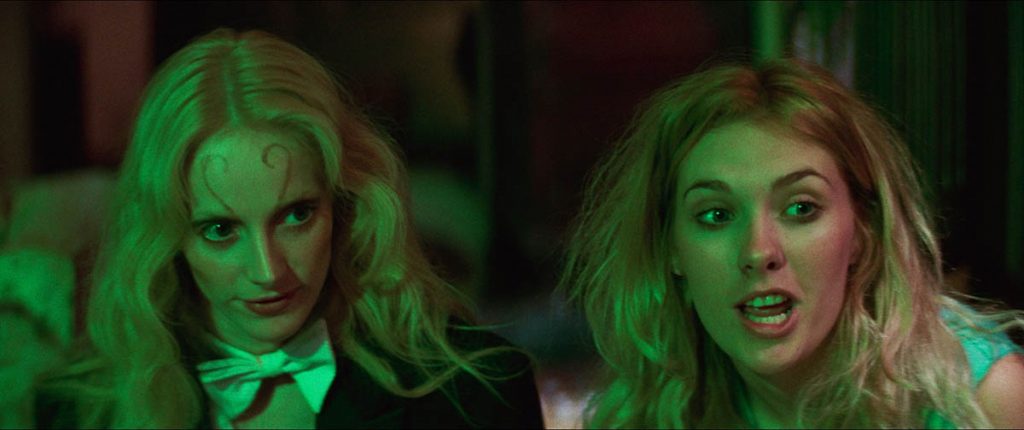 However, a chain of erotic events between the three happens that leads the girls to get darker and darker by the minute the following day. What George thought would be a "daydream" ends up being a complete nightmare of sex and torture. He's being blackmailed with threats of statutory rape and the murder of a delivery man by the time morning arrives. George's personal life and house are becoming a complete disaster by the hour as the two gals heckle, torment, and psychologically abuse him. Neither the audience nor George know how far this "game" will go. Director Peter S. Traynor's approach and vision for Death Game feel the closest to capturing the essence of Věra Chytilová's 1966 surrealistic cult classic, Daisies. It doesn't reach that level of surreal insanity, and it isn't blown up in metaphors to that proportion, yet it does make quite an impression (depending on the viewer, it may go in different ways due to its direction). Yet, there are scenes of nastily mishandling food that effectively got under my skin (those who have seen the Czechoslovakian comedy-drama know the classic food fight sequence). The best way to describe this film is a trippy exploitative version of a home invasion thriller containing two go-for-broke performances by Colleen Camp and Sondra Locke–the film wouldn't work without them.
Camp and Locke are electric to see – unhinged firecrackers breaking furniture, bashing a piano, playing dress-up, and torturing Seymour Cassell (to the point where he felt the need to leave the set near the end of production, and his lines had to be dubbed later). Nevertheless, there isn't much sympathy for his character because he's very unlikeable as the story develops. And when all the misery has passed, Traynor delivers a hilarious and unexpected ending worthy of applause due to its unexpected arrival. In the end, it is an exercise in excess of extravagance and ineptness with an exaggerated demeanor.
Death Game 's initial release wasn't perfect, nor the one everyone envisioned; it was held for a couple of years after filming was completed and never given a "formal" theatrical release. Later on, the distributor botched its home video releases with wrong aspect ratios and poor handling of its print, causing poor color schematics. In 2015, Eli Roth tried to remake it with the help of Keanu Reeves in Knock Knock, but it ended up being an immensely annoying picture. Yet even though that was a bigger budgeted release, the original was long and forgotten. Thanks to Grindhouse Releasing, we see it in all its grindhouse midnight movie glory. It isn't close to being perfect, albeit entertaining to watch with all its exploitation craze and foolhardy performances.
---
Grindhouse Releasing's 4k restoration of Death Game is now available to buy: click here to find out more.