Dear Zoe: SDIFF Film Review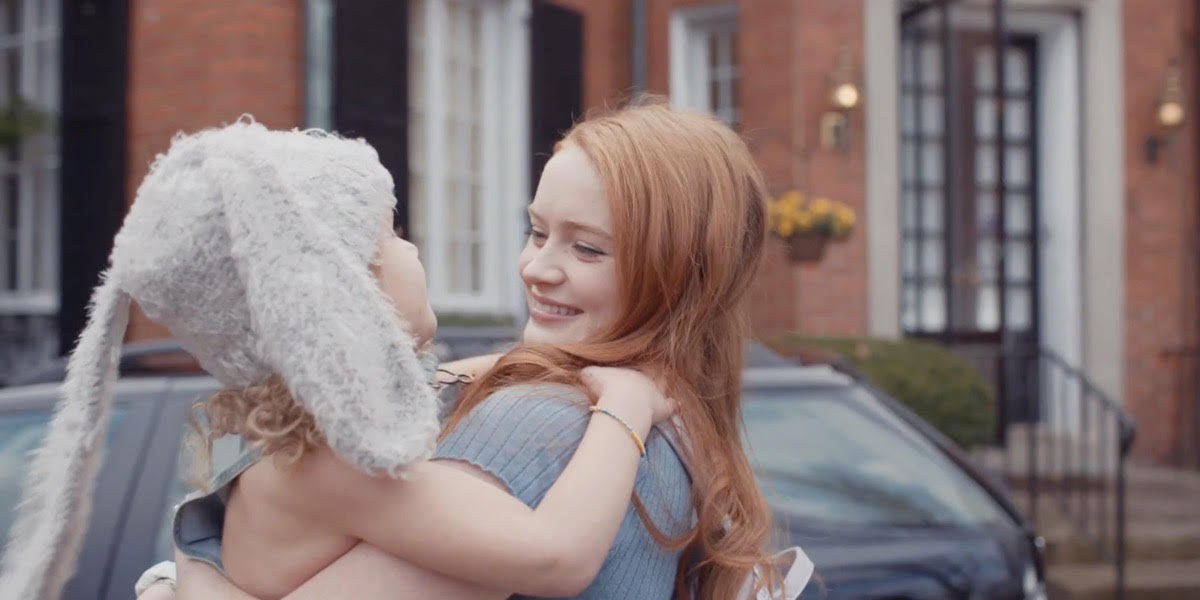 Dear Zoe (Dear Zoe LLC, 2022 San Diego International Film Festival)
Dear Zoe tries way too hard to leave a mark on the audience, but a fantastic Sadie Sink and a charismatic Theo Rossi manage to bring the film together.
---

Based on Philip Beard's best-selling novel, Dear Zoe is about a rebel teen named Tess DeNunzio (Sadie Sink, Stranger Things) who doesn't know how to grieve following the death of her little sister Zoe (Mckenzie Noel Rusiewicz) in a hit-and-run. Her family becomes estranged and extremely dysfunctional as a result of the tragedy, prompting Tess to run away to her biological father Nick DeNunzio (Theo Rossi, Emily the Criminal). Throughout the film's runtime, Tess attempts to write a letter in memory of her dead sister, reflecting on how her loss could have been prevented, why she's resistant to go down the recovery road with her family, while making new friends in the boy living next door to her dad's home.
Ever since her career blew up in Stranger Things, Sadie Sink has left an impression as one of the most talented performers from the show's cast. From the likable girlboss that is Max Mayfield in Netflix's hit series to playing a horror survivalist in Fear Street: Part II and a young woman trapped in a doomed relationship in All Too Well, Sink demonstrates that she has range. In Dear Zoe, that range is what makes the film stand out.
A major issue with the movie is its first act. Tess narrates her family's tragedy, while showing us brief flashbacks to the events, but this is done in such a fast paced manner to the point that it barely gives us time to breathe with these characters and feel what they feel. Sink is the closest thing we have to make us care about the family conflict. She brings a realness to her role that is otherwise unclear in the script. She makes radical decisions that Sink is able to make empathetic.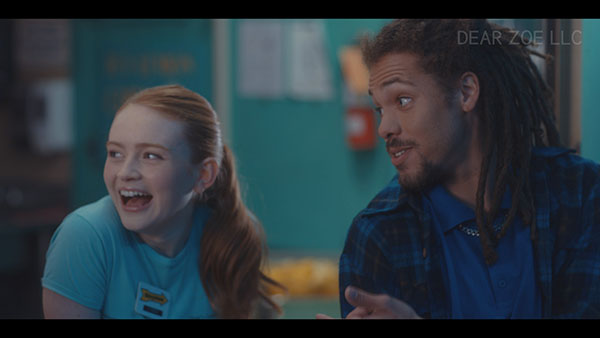 It also doesn't help that most of the cast is hardly present. Jessica Capshaw (Tell Me Lies), who portrays Tess' mom Elly Gladstone, should be a prominent character in the story the film is trying to tell, but she's unfortunately often treated as an afterthought. Once in a while we are introduced to plot points regarding a possible affair she might be hiding from her husband David Gladstone (Justin Bartha, Atlanta), which directly affects her relationship with her daughter. Ultimately, though, this goes nowhere. This is one example of several that don't really add anything to the narrative.
Off to more positive aspects, seeing Tess navigate through her grief by meeting new people is quite charming. The relationship she develops with Jimmy Freeze (Kweku Collins) gives the film a different tone that is very much needed when navigating through the loss of such a young family member. There are clichés the movie feels like it's obligated to follow due to the nature of this relationship, such as the worried father trying to protect his daughter, but it doesn't take away from the film's main focus.
See Also

Theo Rossi also brings a great sense of levity. Him and Sadie Sink are the ones who share the most believable chemistry from the entire cast. There are things about his parental character that aren't consistent throughout, but similarly to Sink, he sells his role quite nicely because he is able to elevate the material.
Should you watch Dear Zoe? I think it comes down to whether or not you enjoy films that tackle heavy subject matters. In the case of the movie in question here, Dear Zoe is all over the place, yet somehow still has a heart that keeps you engaged enough. That might not be enough for some folk, but for others it will do the trick. If the film is a demonstration of anything, Sadie Sink is somebody to watch for. Every performance she delivers reveals a new side to her capabilities as an artist and that continues to be the case here as well.
---
Dear Zoe premiered at the 2022 San Diego International Film Festival on October 21, 2022. The film will be released on November 4 in select US theaters and on VOD and on November 7 on digital platforms in the UK.