Dancing the Twist in Bamako: Film Review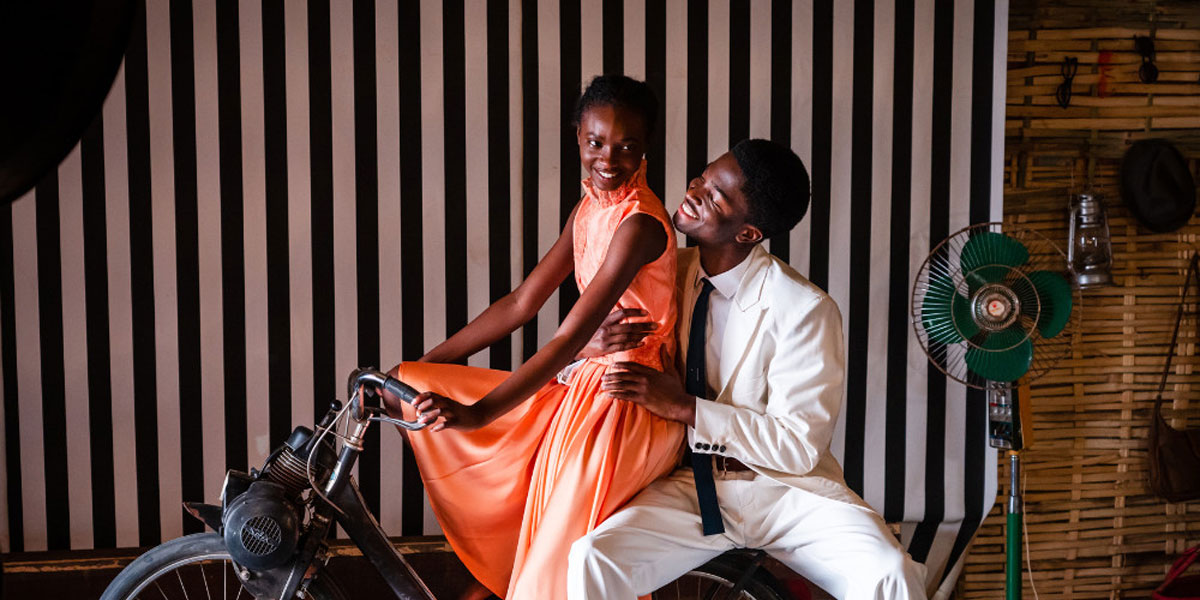 Dancing the Twist in Bamako (2022 French Film Festival UK)
Robert Guédiguian's Dancing the Twist in Bamako is a part love story, part post-colonial society drama, that has great ideas but isn't as cohesive as it could have been.
---

"Colonisation denies the humanity of the colonised people." Robert Guédiguian's Dancing the Twist in Bamako (Twist à Bamako) tells its central love story within the newly independent Mali of 1962, using it as a symbolic base to explore the political climate after its decolonisation. It's ambitious and rich in ideas, but less cohesive than it could have been in its execution.
Samba (Stéphane Bak) is an idealist, a dreamer and a socialist, who travels to the rural villages around Bamako to sell them on the revolution. His family bemoan his 'preaching in the desert' and the struggle of being market traders, especially as the government introduces a new currency alongside limitations on imports, exports and practices. But Samba's priorities soon shift when he meets Lara (Alice Da Luz), a young woman from a rural village who stows away on his truck, fleeing an arranged marriage for a better life in the city.
It feels like director Guédiguian and fellow screenwriter Giles Taurand are trying to tell two separate stories here. On the one hand, Mali Twist is a film about a young couple who fall truly, madly, deeply in love, regardless of how their relationship may be seen as shameful, or the threat of her jilted ex and angry brother catching up to them. On the other, it's a film about a country striving for its own identity, with the clashing of generations as they try to implement socialist ideas amidst deep-rooted tradition. Each narrative thread is saying something about the other: the youth, with their interest in European fashion, music and apparent distaste for 'tradition', versus the elder, with their reluctancy to embrace change and transition into the 'socialist' way of life. And it could be a really affective back-and-forth, showcasing an intimate story within a broader communal context, whilst also showing the effects of post-colonialism on the country on both a small and large scale.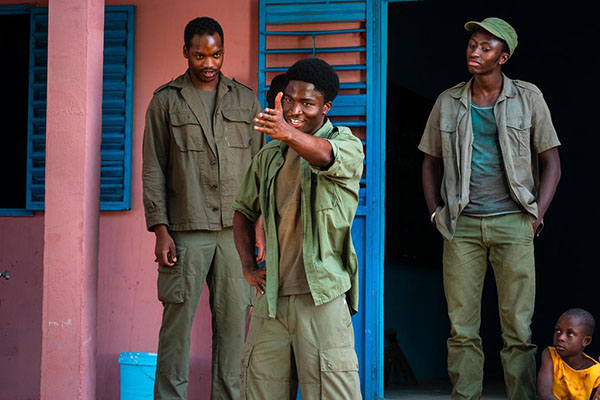 However, the film doesn't feel cohesive enough for that to be successful. Instead, it feels like Dancing the Twist in Bamako is struggling with its own identity: is it a love story? Is it is an exploration of the dichotomy between the old and the young? Is it a slice of post-colonial life? The film's biggest problem is that it doesn't seem committed to any of them, losing momentum as soon as it starts to gain any and keeping a frustratingly languid pace throughout. Each strand feels a little laboured and, at times, a detriment to the other. It's full of interesting ideas that could be explored further. A rumination on the struggle for Mali to establish itself outside the oppressive thumb of France, or even just a turbulent love story that compliments the turbulent social structure it blossoms within are great ideas, especially considering Mali's political nightmares over the last few years. But, instead, Mali Twist feels like snippets of better stories compiled together in a way that's fine but not great.
See Also

There's a nostalgia to Guédiguian's film, amplified by the use of still, black-and-white pictures throughout. They capture moments of genuine joy, and make the film's final moments really poignant – even if the ending itself feels a little rushed. But they also feel a little gimmicky, and not the snapshot of light within the darker aspects of the film's plot that they were perhaps meant to be. It's emulative of the film's main issue, the fact that it doesn't blend as well as it should. Dancing the Twist in Bamako feels on the cusp of being a really powerful film about post-colonial life, the realities of revolution for the people themselves and a moving love story. But instead, it just feels a little bit muddled.
---
Dancing the Twist in Bamako was screened at the 2022 French Film Festival UK with the title Mali Twist. The film will be released in US theaters on February 24, 2023.