Da Capo Film Review: School of K-Rock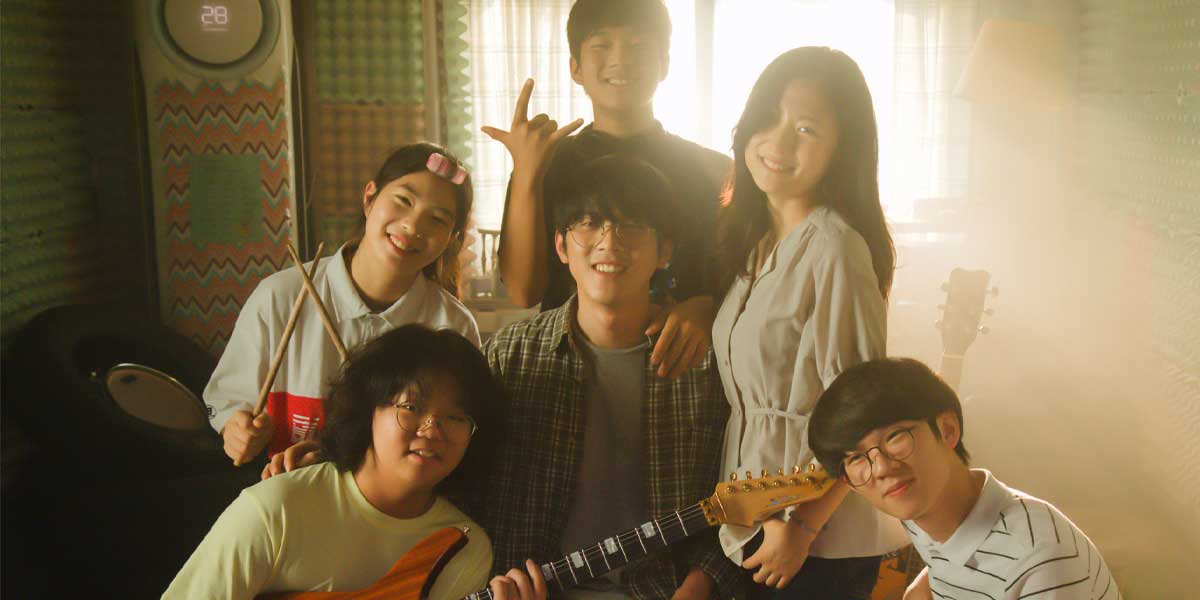 Jang Da-hyun, Yang Tae-hwan, Hong Isaac, Seo Young-jae, Jang Haeun, and Cha Min-ho in Da Capo (K-Movie Entertainment)
Though Da Capo 's stylistic choices don't always work in its favour, Shim Chanyang's K-Rock drama still has enough rhythm and energy to be a heartwarming watch.
---

Soon to have its UK premiere at the Glasgow Film Festival, Korean drama Da Capo (다시 만난 날들) has already been compared to Sing Street and School of Rock for its subject matter, as it revolves around a rock band of high school students who are hoping to win a local music contest with the help of their teachers. Though Da Capo is certainly as endearing and heartwarming as both of the movies cited above, it also bears several differences in terms of rhythm, characterisation, and level of introspection.
Da Capo would initially seem to revolve around Tae-il (Korean singer-songwriter Isaac Hong), a young musician who has just returned home from abroad, and who is struggling to write new songs and get his new music heard in a world that's looking for artists who can produce "catchy tunes" and "stereotypical love songs" for the masses. When he visits his former bandmate Ji-won (actress and guitar sensation Haeun Jang), who now teaches at a music school, he happens to meet some of her pupils. Four of them have set up a rock band, and ask him to listen to the song they intend to play at a Youth Music Competition that, according to confident band leader Deok-ho (Seo Young-jae), will "mark the start of [their] career". Even though "he doesn't look like he understands Rock N' Roll", as another bandmate points out, the four friends play their song, and it turns out to be quite catchy. Granted, the song's lyrics, albeit hilarious, might be a little too aggressive, and the band might not have fully grasped a sound that Deok-ho defines as a blend of K-rock, grunge and numetal, but Tae-il offers to help make their sound "a little smoother", and he soon transforms the tune into a more traditional romantic K-rock song. Needless to say, the other band members are enthralled, and soon quite literally put Deok-ho in a corner in favour of a more experienced mentor.
Meanwhile, Tae-il takes residence on Ji-won's couch, using his newfound friendship with his longlost bandmate to ask her for help with his own songs, quite obviously hoping to ignite a spark between them. As their relationship is explored and their bond grows stronger, the film provides plenty of moments of introspection, enabling us to follow their storyline as well as the film's main course of events – that is, the band finding their own sound and getting ready for the contest. Though this approach enables director Shim Chanyang (Behind the Dark Night) to successfully tell two different stories – that of the struggling musician, and that of the struggling high school band, it is also ultimately the film's downfall, as these two separate threads follow very different rhythms. As a result, the movie struggles to find a balance between the genuinely engaging tale of the pupils getting ready to compete and the melodramatic, predictable predicament of the two adults.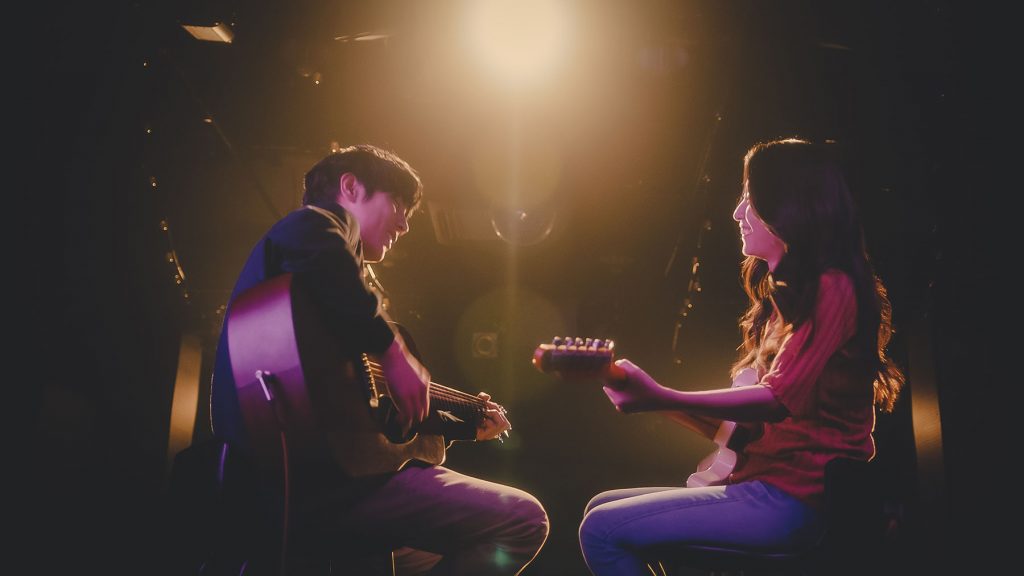 Da Capo shines in its moments of authenticity, such as an impromptu musical showdown between Ji-won and her pupil Gi-tae (Yang Tae-hwan), who challenges his teacher in an attempt to demonstrate to her that he can become "the world's fastest guitarist" (watch it here on Jang's YouTube channel). Another scene shows Deok-ho asking his bandmates – drummer Book-soon (Jang Da-hyun), basist Bae-dol (Cha Min-ho), and guitarist Gi-tae, to create a new sound starting from the feelings in his head, and the chemistry between this group of friends is compelling enough to give you goosebumps. It's not often that we get to see the band members work their magic, but those brief scenes have enough rhythm and energy to make up for the film's most unneeded detours.
See Also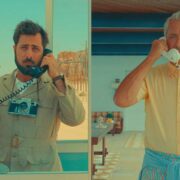 The choice to follow two storylines limits Da Capo's real protagonists' screentime, slowing down what could have been an incredibly entertaining film, judging by the chemistry and charisma shown by the movie's talented cast. As well as often lacking pace and falling into melodrama, the film also doesn't excel for unpredictability: you don't need to have seen School of Rock to be able to guess how it might end. Yet, Da Capo is still worth watching for its brief moments of authenticity, brilliantly brought to life by the film's cast, led by Haeun Jang, the film's real standout. Moreover, thanks to a final message about friendship, individuality and the importance of finding a sense of belonging, Da Capo still proves to be a surprisingly heartwarming watch, and a feel-good film with compelling characters and catchy tunes.
---
Da Capo had its UK Premiere at the Glasgow Film Festival on 27th February, 2021.