Cult Movies That Educate You About Financial Literacy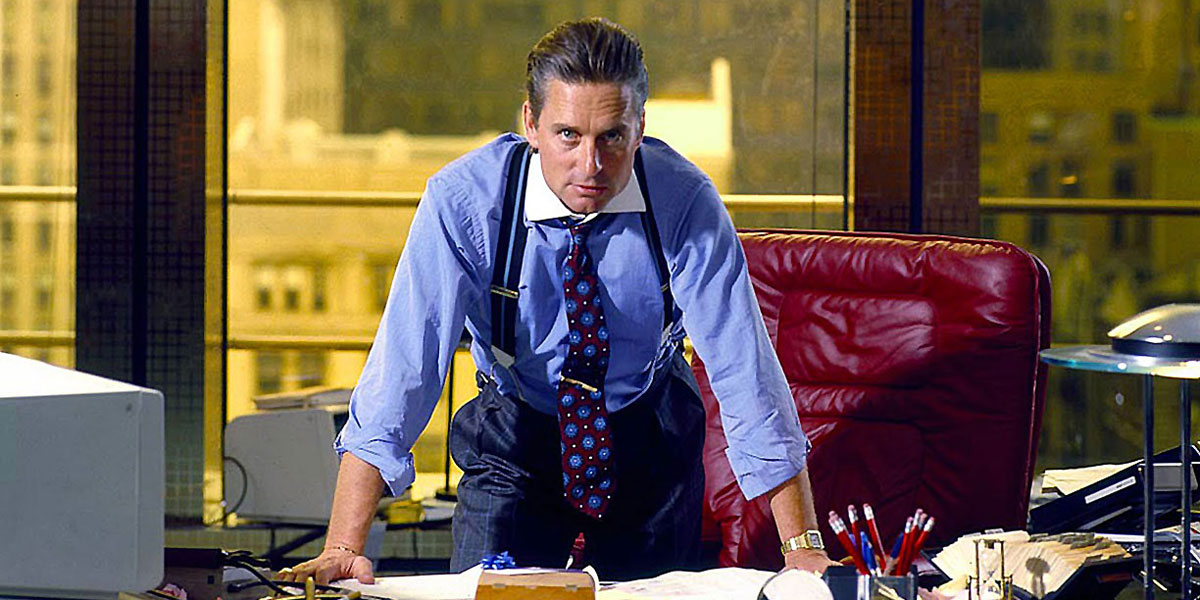 Wall Street (20th Century Fox)
---
There are many movies whose main characters are financiers, though this doesn't happen as often as, say, the police or special services. These movies mostly turn out to be no less interesting than thrillers, detectives or action films: any professional essay writer could write you a whole dissertation about them. They have a suspenseful plot, great humor, and poignant themes. Movies are so closely intertwined with our lives, especially education, that you might find yourself writing about that for a college assignment, such as a description or an essay on a movie or genre.
Here is a selection of the most fascinating movies on financial topics, combining the craft behind the camera to an enjoyable story to watch that can also be very educational.
---
WALL STREET & WALL STREET: MONEY NEVER SLEEPS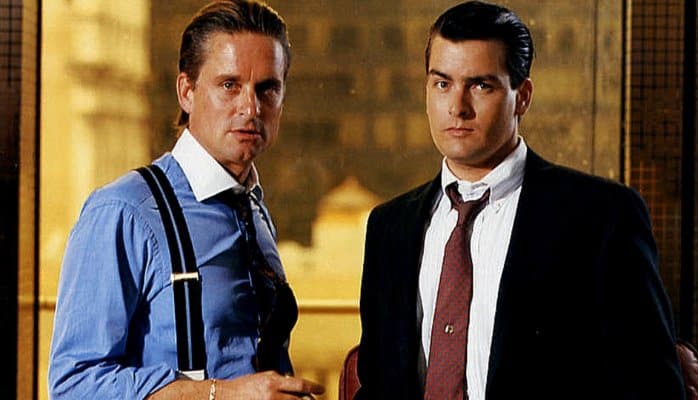 These films are classics of the genre. The first film, Wall Street (1987), which director Oliver Stone dedicated to his stockbroker father, is a cinematic exploration of the world of big money. The film takes place around a confrontation between young stockbroker Bud Fox (played brilliantly by Charlie Sheen) and financial monster Gordon Gekko (one of the best roles in Michael Douglas' career). At first, Bud Fox is eager to have stock-market ace Gordon Gekko as his mentor. But, as they meet and start working together, the young man realizes that, when working with people like Gekko, you have to play by extremely strict rules. And the young man accepts those rules, but plays his own way, outplaying someone who was once his idol. Featuring excellent performances and stunning cinematography, Wall Street is a gripping, captivating film that works as a critique to capitalism but also lets us make up our own minds on the topic.
The sequel, Wall Street: Money Never Sleeps, is set 23 years later, when Gordon Gekko is out of prison but nobody wants to work with him. And so, the stockbroker teams up with his future son-in-law, an idealistic young man named Jake (Shia LaBeouf). Of course, Gordon sees this as an opportunity to take down his enemies and gain back his power, but things don't go the way he expected. Money Never Sleeps is not as good as its predecessor but it's still worth watching for an entertaining story and another great performance from Michael Douglas.
---
AMERICAN PSYCHO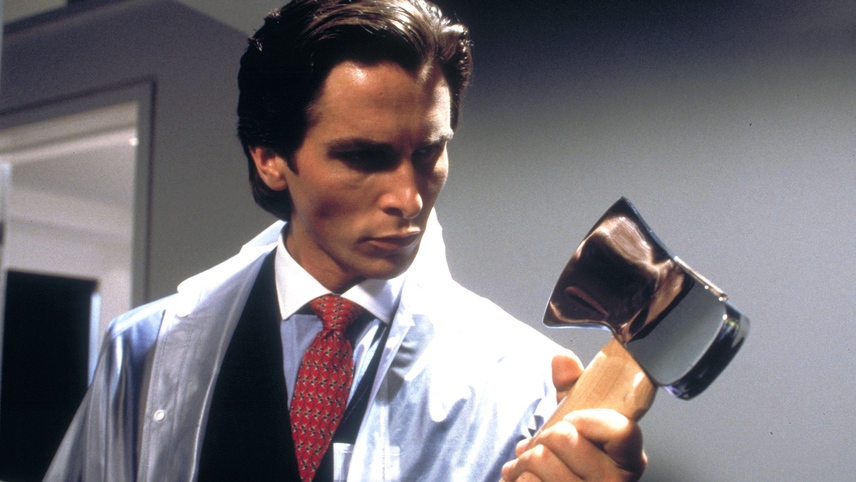 A maniac can sometimes hide behind the respectable exterior of a prosperous businessman, and their psyche can be the focus of unimaginable vices and perversions. This is the premise for Mary Harron's American Psycho (2000), starring a brilliant Christian Bale as Patrick Bateman, a devil in an elegant suit. Patrick is well-educated and his intellect is the envy of academics: he is highly cultured, very well-mannered, and maddeningly charismatic. But behind this graciousness is a nightmare, and the audience is made aware of it by witnessing his violent and hedonistic fantasies. Harron shows us the horror of the psychopathic maniac's inner world through a main character who is well-respected by society, and the result is an absolutely hilarious film that also has something to say about the world we live in. It's not for the faint of heart, but if you like the gore, then it'll be just right.
---
TRADING PLACES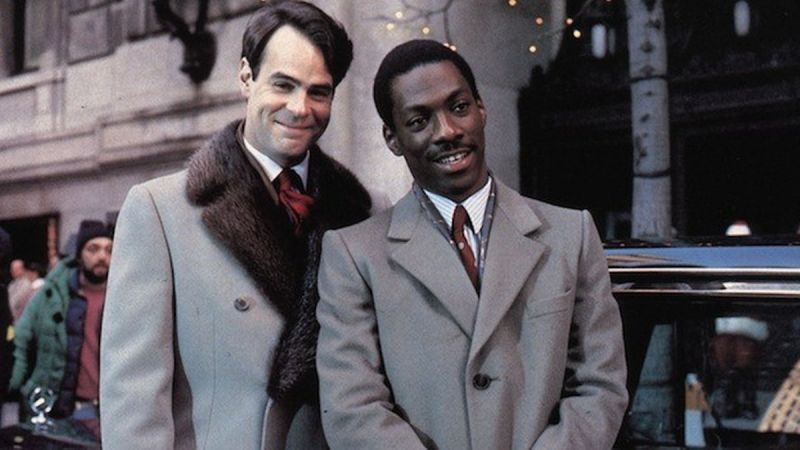 John Landis' Trading Places was filmed back in 1983, but it is still entertaining to this day. This comedy drama stars the incomparable Eddie Murphy, and its plot is a variation on Mark Twain's "The Prince and the Pauper". Two wealthy brothers known as "the Dukes" (Ralph Bellamy and Don Ameche) decide to play a practical joke on successful, stuck-up financier Louis Winthorpe the Third (Dan Aykroyd) in order to answer a dilemma: can people change if they are given different opportunities? And so, as a result of their cunning schemes, the financier's place is taken by a crook named Billy (Eddie Murphy), and Louis finds himself at the bottom of society. But this is not a drama at all. The movie has a lot of hilarious moments and entertaining twists you don't expect, as well as educating us on an area of the stock market: the sale of securities without coverage.
---
THE BIG SHORT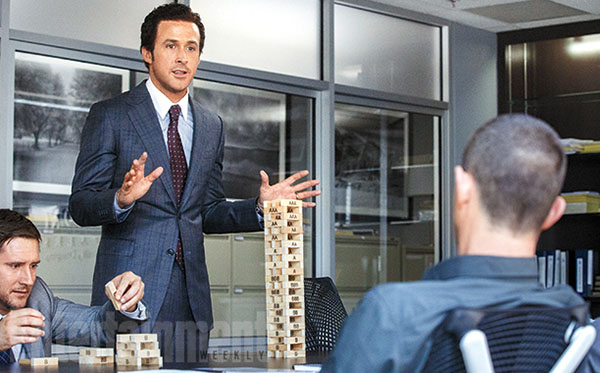 Unlike the entries listed above, Adam McKay'sThe Big Short (2015) is serious in every way. But it's still an entertaining film with a mystery to uncover. This is the story of the 2007-2008 mortgage crisis in the US translated into the language of film, and it revolves around a group of investors who bet against the US mortgage market and, as they do some research, discover just how flawed and corrupt it is. The Big Short analyzes the most complex financial schemes down to every detail, but, at the same time, it's not boring at all. The script, direction and acting are excellent, and the Ryan Gosling, Brad Pitt and Christian Bale trio is in itself a "quality mark" for the film. For connoisseurs of complex dramas and people interested in economics, this is highly recommended!
---
MARGIN CALL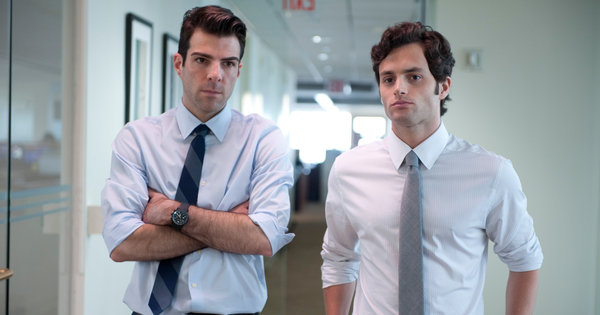 J.C. Chandor's 2011 thriller Margin Call has a very tense plot and the thrill of uncovering of a very complex financial scheme, all in one package. The film takes place during the early stages of the 2008 financial crisis, and follows three characters who work at an investment bank (played by Kevin Spacey, Jeremy Irons and Paul Bettany) who try to prevent a disaster of colossal proportions, that would promise the collapse of many companies. Only, they only have 24 hours to do so. Yet, even in this limited time period, the film accommodates so many events that it'll be simply impossible to tear yourself away from watching.