Chess of the Wind (LFF Review): Rediscovered Iranian Drama is a Revelation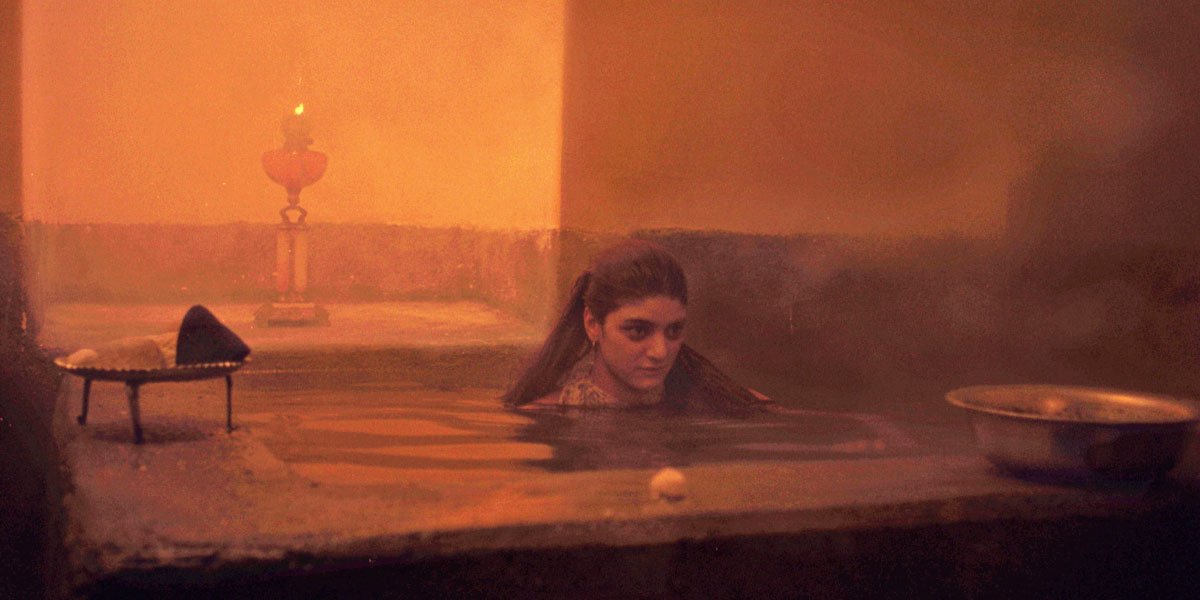 Chess of the Wind (Courtesy of BFI London Film Festival)
Recently rediscovered and newly restored, Mohammad Reza Aslani's unsung masterpiece of Iranian cinema, Chess of the Wind, evokes classic gothic dramas.
---

Screened only twice (once for an empty theater) before it was banned in 1979, Mohammad Reza Aslani's rediscovered and newly restored film Chess of the Wind (Shatranj-e baad) was destined to be lost forever. That is, until six years ago, when Aslani's daughter found the original print in an antique shop in Tehran. Still banned in Iran, she had to smuggle the film out using a private delivery service straight to Paris. Once there, the film was restored in gorgeous 4k thanks to Martin Scorsese's World Cinema Project and the Cineteca di Bologna.
Not only is the tale of finding and restoring Chess of the Wind supremely satisfying, but the film itself is a revelation: a sensual, politically charged tale of aristocracy and class struggle through the lens of sumptuously crafted gothic storytelling. The film is dense with color and ornate set designs, indulging in a similarly elegant visual style as the works of Italian director Luchino Visconti. The camera moves sparingly throughout, clearly capturing the near-overwhelming decadence of the locations. When the camera does move, it usually signifies a shift in the narrative, newly revealed information, often spelling doom for the characters.
Speaking of characters, the film concerns itself with a wealthy family who all vy for power and inheritance after the death of the matriarch. There is the ruthless, misogynistic patriarch (Mohammadali Keshavarz, who some may recognize as the Film Director from Abbas Kiarostami's Through the Olive Trees), the matriarch's daughter (Fakhri Khorvash) and the daughter's maid (Oscar nominated actress Shohreh Aghdashloo, in her debut role). These characters, as well as two adopted brothers, all eventually find themselves tangled in a web of murder, deceit, lust, and rivalry. While the pacing is often fairly slow, the narrative twists and turns in astonishing ways, leading to a shocking and surprisingly dreamlike climax. Each actor gives a convincing performance, but it is really Fakhri Khorvash and Shohreh Aghdashloo who steal the show. Khorvash portrays an elusive, mysterious figure who may be capable of more than she lets on, and Aghdashloo gives the maid an innocent, dependable veneer that belies possible ulterior motives.
See Also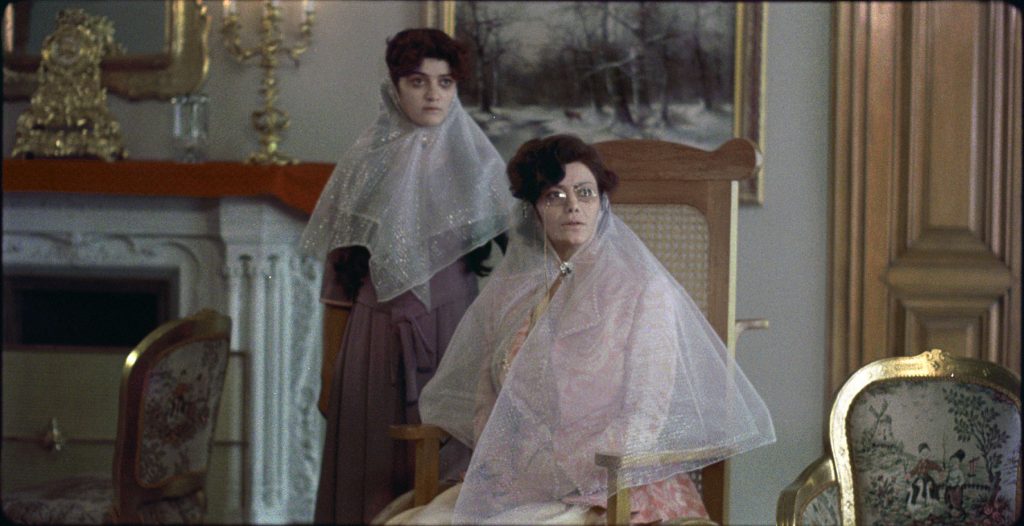 Chess of the Wind is a stunning visual experience backed by a terrific and eerie score, courtesy of Sheyda Gharachedaghi, as well as a cast of determined actors. The film reaches revelatory heights due to its insightful and progressive political commentary. Aslani depicts a society controlled by greed and capital: in fact, capital is the motivating force for many of the characters. The film even quotes the Quran at the very start, stating that competition in worldly gains breaks people apart. Aslani is heavily critiquing what he sees as a money-obsessed, competition-obsessed society where someone's value is based on what they own. Furthermore, Aslani takes aim at the patriarchal figure of the central family, showing his vicious dominance and misogyny and how he is but one aspect of an oppressive, patriarchal society. Lastly, I am a fan but by no means an expert of Iranian cinema, and yet I have never seen an Iranian film with an explicitly gay character. The empathetic representation alone makes Chess of the Wind an essential watch, but it is also bolstered by lavish visuals, compelling commentary, and a stellar cast.
---
Chess of the Wind (Shatranj-e baad) will be available to watch on the BFI Player until Tuesday 13 October 2020.