Chasing Chasing Amy: Tribeca Film Review

Chasing Chasing Amy (Bill Winters)
Chasing Chasing Amy will cause you to look at Kevin Smith's 1997 classic film in a new light, while also taking you on a coming-of-age journey unlike any other.
---

Since Kevin Smith is one of my favorite directors of all time, I am naturally going to be curious about any project that he is involved with. It seemed to me like Chasing Chasing Amy, directed by Sav Rodgers, could be an interesting watch, especially since I revisited Chasing Amy for my ranking and retrospective on the View Askewniverse last year.
Said retrospective made me consider how well Chasing Amy as a film had held up, and I admitted that since I was in the same position as Kevin Smith (being a straight white male), it was not my place to decide whether Smith's film served as good representation for the LGBTQ+ community. Little did I know at the time that this documentary would come along and explore that a bit.
Chasing Chasing Amy looks at the development and creation of Kevin Smith's 1997 film Chasing Amy and the complex legacy that it holds with LGBTQ+ people. The documentary also puts a major focus on the impact that Smith's film had on Sav Rodgers and his coming-of-age journey before and during filming.
This documentary feels so authentic and like a genuine exploration of so many distinct aspects. There are certain documentaries where you can tell that the creatives want to paint certain events/things/individuals in the best light. That makes it less like a documentary and more of a puff piece with insight into certain things you did not know. Sav Rodgers does not do that with Chasing Chasing Amy, had he, the Joey Lauren Adams interview would have been cut or shortened. This documentary refuses to run from the controversies surrounding 1997's Chasing Amy, instead it confronts them head on. You get the perspective of a lot of the people that were involved with the film, obviously.
However, you also get varied perspectives from people within the LGBTQ+ community and beyond on this romantic comedy with queer influences. Which is especially important because Chasing Amy is a queer story told by a straight white male in Kevin Smith. What do members of the queer community think of this film? What impact has it had in terms of representation? Chasing Chasing Amy seeks to and largely succeeds in answering those questions rather than just avoiding the negative aspects and focusing on the impact that Kevin Smith's film had on the life of Sav Rodgers.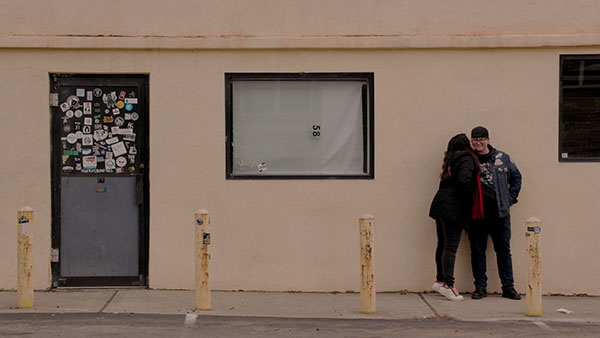 Speaking of which, the life of Rodgers and the impact that Chasing Amy had on him serve as the real backbone of this documentary. The journey that Rodgers takes audiences on is more important and relevant than the discussion of the 1997 film. Rodgers must confront so many things about himself, and about the film that helped save his life. It is genuinely moving, heartbreaking, and heartwarming to watch this person go through the process of becoming who they are meant to be and who they want to be.
Unknowingly to Rodgers and the audience, when the documentary making process begins, we are about to watch a person's relationship with themselves, a film, and with those closest to him change over the course of several years. This process that took several years is then condensed into an hour and a half to create Chasing Chasing Amy.
One of the things I loved the most was hearing the different perspectives on Chasing Amy and having the film be sort of this connective tissue to this larger journey that Sav Rodgers is going on was a fantastic idea. There were some things that I already knew/considered, but there were also things that I had not fully thought about or known about Kevin Smith's 1997 film. I think fans of Chasing Amy will be interested in hearing the things that filmmakers and writers like Guinevere Turner and Princess Weekes have to say during Chasing Chasing Amy. There is not much outright trashing of Smith's film, but instead a nuanced discussion of what the film is, what it did right, and what it could have done better.
I honestly would have loved if the documentary had done a little more in this area, but I understand why Rodgers did not. Focusing on his journey makes everything a bit more streamlined and emotional.
Along the way, you also see Rodgers visit some of the more iconic locations from Chasing Amy and Kevin Smith's View Askewniverse series. His interviews and interactions with Kevin Smith are a definite highlight. They add so much to not only the individual journey of Rodgers but also to Chasing Chasing Amy as a documentary. You get credible insight into the making of Chasing Amy straight from the man that wrote and directed it, few fan produced projects receive this kind of support. Honestly, if you are not a fan of Kevin Smith's work, you can at least admire that he took the time to help make this happen when he did not have to.
Also discussed, somewhat surprisingly is the impact that Chasing Amy had on its star, Joey Lauren Adams, who portrayed Alyssa Jones. I say surprisingly because I have never heard Lauren Adams speak about her experience before, during, and after making the film that catapulted her to stardom in this way. Perhaps it is because Rodgers goes in with the mindset of not making his interview with Joey Lauren Adams like any other basic one that the actress has done about Chasing Amy.
See Also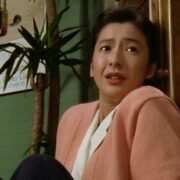 The interview between the two turns into one of the most raw and honest portions of Chasing Chasing Amy, which is a documentary that constantly wears its heart on its sleeve. Joey Lauren Adams does not hold back, and I honestly admire her for being willing to speak her truth when it comes to her experiences with and feelings regarding the film and role that she is best known for.
While I am not in a position to say that I can completely relate to Sav Rodgers coming out journey throughout Chasing Chasing Amy, I will say that I found his experiences shared in the documentary to be incredibly inspiring. When you think about where the LGBTQ+ community currently stands in the United States and the various laws being enacted that directly impact them, a film like this is almost vital. I love that Rodgers, even though it obviously was not easy, put this out into the world for all to see. At the end of the day, Sav Rodgers is a human being, who deserves to not only love whoever he loves, but also deserves to be called whatever he would like to be called. His story and his love for his girlfriend, Riley, are the beating heart of Chasing Chasing Amy and they matter.
I can only hope that someone, anyone out there will be inspired by Rodgers and this documentary the way that he was inspired by Chasing Amy. We need more stories like this that are told by LGBTQ+ individuals, because this documentary serves as a reminder of the impact that films/shows/media can have on members of communities in need of representation.
Chasing Chasing Amy is an important and fascinating documentary. It looks at Kevin Smith's Chasing Amy in a way that you may not have seen before and the journey of director Sav Rodgers is one that will absolutely touch your heart.
---
Chasing Chasing Amy premiered at the Tribeca Film Festival on June 8, 2023. Read our list of 15 films to watch at the 2023 Tribeca Film Festival!