Chaos Walking: Film Review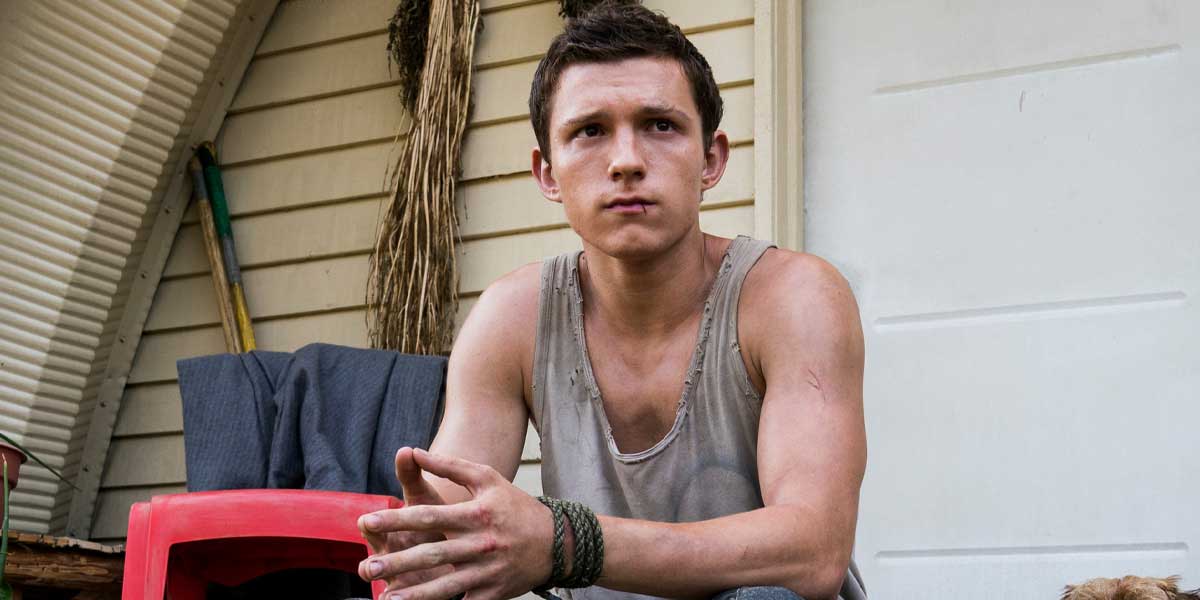 Tom Holland in CHAOS WALKING (Murray Close / Lionsgate)
Chaos Walking succeeds, in part, because of the strength of a superb cast including Tom Holland, Daisy Ridley, and Mads Mikkelsen.
---

Usually, when a movie films in 2017, undergoes significant reshoots under a new director's watch in 2019, and isn't released until 2021, the quality of said movie is likely to be up in the air at best. And while you can definitely see the filmmaking seams here – including some nearly incomprehensible editing moments – I actually think enough positive shines through, here, to outweigh the bad.
There are times when I write about a film and I can feel myself swimming upstream. I know this movie is going to get some rough notices. It is perhaps the most brutally violent movie yet adapted from a YA novel (including some extremely graphic animal murder) and that's compared to series that include, among other things, groups of children dueling to the death. The actual structure of the film is rough as you can very viscerally feel how one director's vision has been combined with another. Far be it for me to speculate which scenes are Doug Liman's (Edge of Tomorrow) and which are Fede Alvarez's (Don't Breathe) in lensing and tone, but the lack of cohesion in tone, or even in character interaction, is jarring.
Hell, the story's central premise – that a young woman (Daisy Ridley, of Star Wars: The Last Jedi) finds herself in a world populated only by men whose thoughts manifest both aloud and visually – does not really make sense. I understand the concept is more clearly expressed in the YA books that inspired the film, but as presented here there is stark inconsistency in how character's thoughts manifest from scene-to-scene.
And yet, I enjoyed Chaos Walking.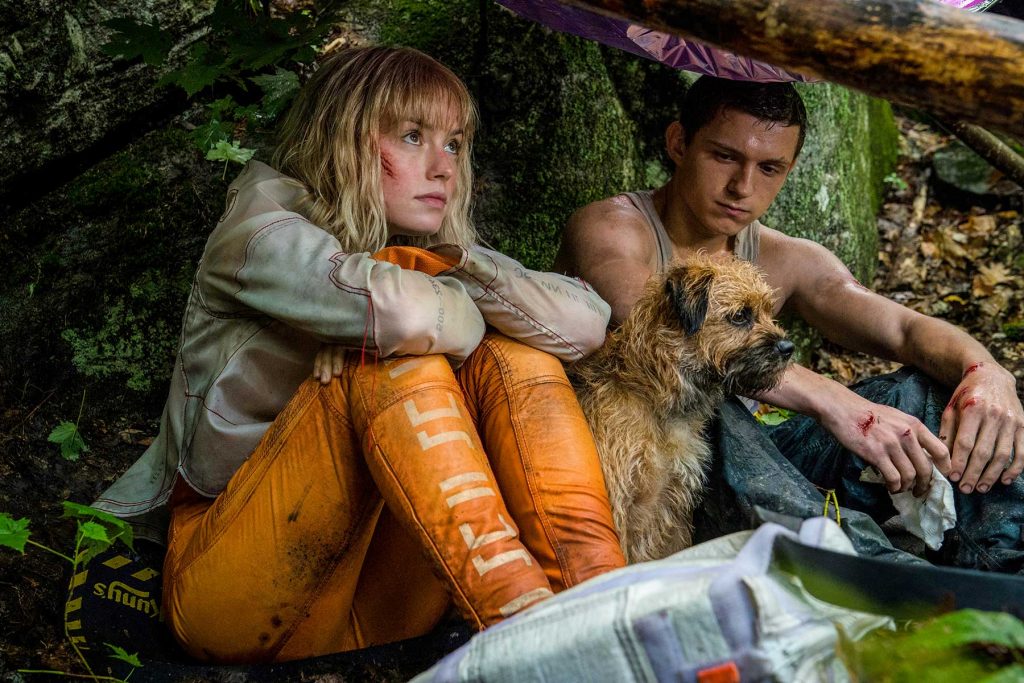 Perhaps I'm simply in withdrawal and the promise of a nine-figure blockbuster with famous actors that feels expensive was enough for me. Or maybe the film simply has enough appeal to work in spite of its great many flaws.
The crux of that appeal is in the film's cast. I've been a huge fan of Tom Holland's since I saw him in The Impossible. At about 15, he was holding the screen against a truly superb actress in Naomi Watts. It's been really cool to watch him grow into stardom. He projects empathy extremely well, which helps give him an "every man" quality that's so hard to cultivate in a movie star persona. It is, of course, perfect that he plays a character forced to literally project his thoughts out into the world. Holland manages to ground the movie even as all sorts of insane plot machinations transpire around him. And while the performance is a bit of a time warp to a time long before the actor was masturbating in army latrines (as in Cherry), it's a good reminder of the actor's fundamental appeal.
Daisy Ridley plays the last woman in the world (though a cursory glance at the cast list would suggest others exist somehow or another) and is effective. She has decent chemistry with Holland. She's stuck with the more difficult role as the more introspective character, both literally and figuratively. Still she managed to bring charisma to what could otherwise have been a thankless role.
Mads Mikkelsen (Another Round; Casino Royale) is, as always, a treasure. He yet again manages to imbue a villain with slightly different twists that prevent his work from feeling stale or duplicative of similar roles. He also seems extremely committed, and surprisingly subtle in his acting especially considering he's playing a cliché Western baddie (only in space). His scenes with both Ridley and Holland have some real energy – it seems clear he enjoyed working with his younger co-stars. The rest of the cast is impressive, albeit underutilized, from Demian Bichir (A Better Life) and Cynthia Erivo (Bad Times at the El Royale) to David Oyelowo (Selma) and Nick Jonas (TV's Kingdom) there's no shortage of famous, charismatic players filling out the margins of the story.
Look, the economic reality is that a $100m movie with this sort of tortured production history and an unceremonious pandemic release date is never going to see the sort of financial success necessary to lead to the sequels teased by the film's ending. Nevertheless, when the movie ended, I hopped on Amazon and picked up the first book in the series on my Kindle. Perhaps the best praise I can give the movie, it made me interested enough in the story's world to pursue it further. And there are certainly worse screen companions than Tom Holland, Daisy Ridley, and Mads Mikkelsen for two hours.
---