Broadway Rising Film Review: The Show Must Go On

Broadway Rising (Vertical Entertainment)
In her documentary Broadway Rising, Amy Rice shows us how covid affected the theatre community, and how the show eventually "went on" and improved itself thanks to their resilience.
---

"Canceling a show is unheard of on Broadway," says Moulin Rouge! star Danny Burstein half an hour into Broadway Rising. "You just don't do it: the show must go on!". But what if the show can't go on? When the pandemic began, theatre employees started getting sick and missing work, but the impact of covid not only on their lives but on the entire industry didn't fully hit until one month later, when the country went into lockdown and Broadway closed. "I said goodbye to my life at the theatre: this has been my life," says Company star Patti LuPone, who was suddenly out of a job, with no certain prospects for the future. Like LuPone, playwright Lynn Nottage (The Watering Hole) missed out on what was going to be her busiest year. But there are many, many more people who lost so much more than that.
Director Amy Rice (HBO's By the People: The Election of Barack Obama, The Newsroom) doesn't waste any time taking us back in time to the middle of the covid pandemic, and we learn that so many people were hospitalized and came back to work to find that their businesses had closed and their staff had been let off. Some, like Wicked star Ginna Claire, used the time off to spend more time with their families, dealing with other challenges such as giving birth in covid times, but there are others who got the virus, such as Frozen dancer Adam Perry, who spent his days teaching himself to breathe and writing notes reminding him to get up in the morning.
"Broadway's best stage doorman" Ernie Paylor was one of the first people to get the virus, and he eventually had to decide "whether to live with one foot or die with two." Producer Tom Kirdahy (Hadestown, Little Shop of Horrors) left New York to keep his playwright and cancer survivor husband Terrence McNally safe, but McNally passed away within one week. "I'm one of the lucky ones: I got to be with my husband when he died," says Kirdahy, struggling to hold back tears. Having lived through the pandemic ourselves, we can't help but think of the people we lost too.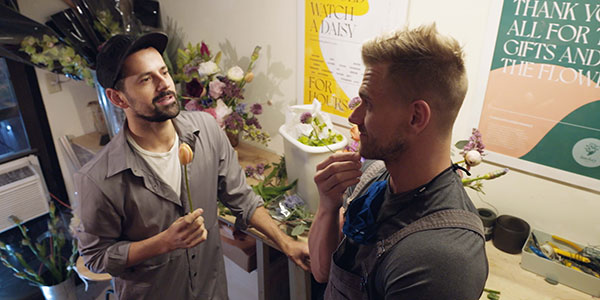 But Broadway Rising is more than just the story of how covid affected Broadway. The documentary begins with a detailed look at how Broadway closures affected not just the theatre staff but also many more industries in New York, from cleaners to costume makers to others who relied on theatre to make a living, and suddenly found themselves with no income (and possibly no insurance) and uncertain prospects for their future.
But it also shows us how Broadway creatives in the city found ways to survive when theatres were closed, inventing new businesses, supporting each other and even forcing themselves to performing in front of a screen to little to no viewers. Not only that, but this time of unprecedented crisis allowed for a conversation to be sparked about oppression, diversity, and inclusion, and the importance of telling stories that really mattered. And so, when theatres finally reopened, 551 days later, not only did the show eventually "go on," but it got better, as more diverse stories began to be told.
See Also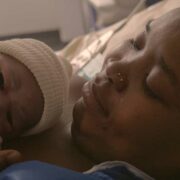 Broadway Rising is not without flaws. Though credit goes to Rice for giving a voice to so many theatre creatives in her film, the documentary is undoubtedly a little longer than it needed to be, as certain concepts are reiterated by more than one person throughout the movie and that makes it harder for viewers to hold their attention, especially as we're also trying to keep track of who everyone is. It's also a film that delivers exactly what it says on the cover – a look at how Broadway "rose" after covid closures, and that may work both to its advantage and to its detriment. Theatre fans will certainly appreciate the insight into the industry and the ultimate story of resistence and survival told by the movie, but others might find it hard not to think of the much more devastating consequences the virus had on so many other, less "glamorous" and often undiscussed industries.
"We have to tell stories in order to survive," says producer Tom Kirdahy, talking about "the resilience of the human spirit" as we are shown crowds preparing to watch their favorite plays again. And this is exactly the message that Broadway Rising sends across: art matters, storytelling can have a healing power, and it is by building communities that we can survive as humans. Though the documentary is a little overlong and might not appeal to everyone because of its subject matter, it is still a time capsule of an important moment in time as well as an heartfelt reminder to rise in the face of adversity and let our voices be heard.
---
Broadway Rising will be released in US theaters on December 5, 2022.