Boy Meets Boy (Film Review): A Berlin Connection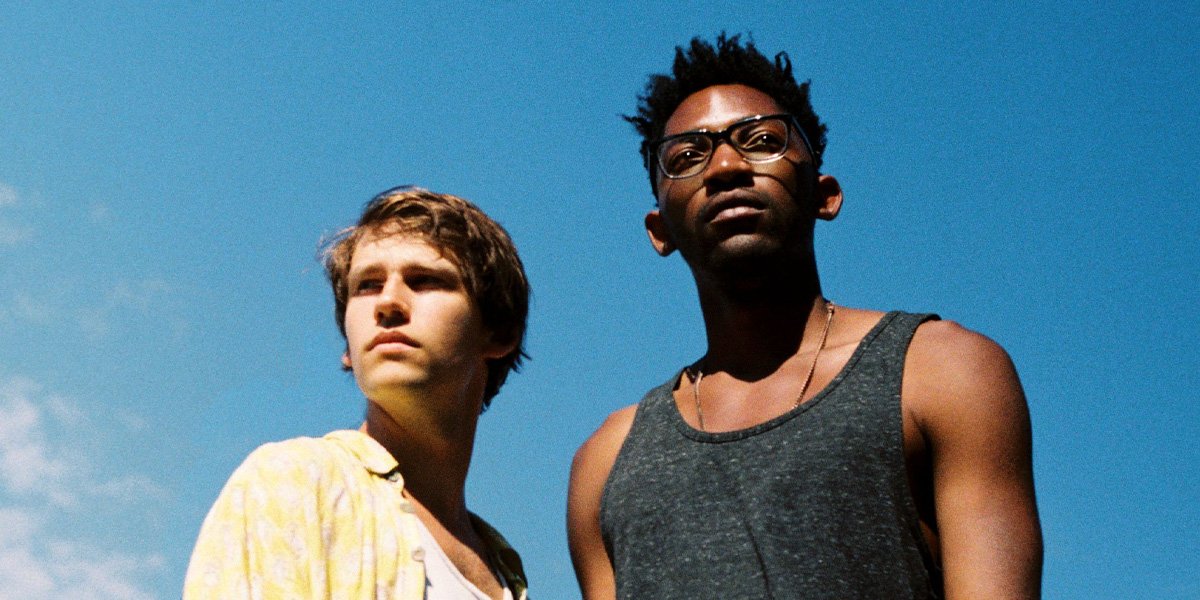 Matthew James Morrison and Alexandros Koutsoulis in Boy Meets Boy (Peccadillo Pictures)
A quickly formed but fleeting liaison is the shining centre of Daniel Sánchez López's Boy Meets Boy that highlights connection and Berlin in equal measure.
---

Sometimes you meet someone and there's an instant connection, and before long you're expressing your deepest thoughts and fears like you've known each other forever. That's exactly the sentiment in Daniel Sánchez López's Boy Meets Boy, a tender film about a fleeting dalliance in Berlin that can only last for a day.
Harry (Matthew J. Morrison) is an English junior doctor, visiting Berlin for a wild whirlwind weekend of clubbing and casual sex. In the early morning hours of his last day he meets Johannes (Alexandros Koutsoulis), a local who offers to show him the sights and find somewhere Harry can print off his boarding pass. They spend the entire day wandering the streets of Berlin, forming an intense, sensual connection that sees them agree and argue over every aspect of life, amuse and arouse each other in equal measure, as the clock winds down on their time together.
Comparisons to films like Richard Linklater's Before Sunrise – with hints of Andrew Haigh's Weekend, too – are aplenty with this film. A chance encounter followed by a day exploring the sights of a delightful European city, deep conversations that encourage frank discussions about sex and love and life. But as its own entity, Boy Meets Boy is a realistically modern queer love story. Harry and Johannes navigate the stereotypes, expectations and misrepresentations of casual sex within the LGBTQ+ community after a kiss under the neon lights of a nightclub; discuss the realities of following a passion and wrestling with career unhappiness, contemplate children and marriage and argue over the influence of upbringing and religion. The script, by López and co-writer Hannah Renton, feels naturalistic and like actual conversation. There's such viable chemistry between Morrison and Koutsoulis that it truly feels as though the camera is simply capturing a day in the life as two people explore a city and form a genuine connection.
The camera work is also stunning. Cinematographer Hanna Biørnstad uses a 16:9 aspect ratio, as opposed to the standard cinematic 1.85:1 widescreen, that gives the film an intimacy, and lets the camera linger on a caressing hand, a passer-by or a speeding train instead of Matthew and Johannes' faces, giving the film a lived-in feel and contextualising the time and place. Because while there are two main protagonists, the city of Berlin itself feels like a third. The audience is taken, along with Harry, on a whirlwind tour and there's a vibrancy and an energy to the city that's palpable through the screen. It's almost at odds with Harry and Johannes, bustling and operating as normal, while they experience something together that feels like it could be entirely disruptive to their own personal normalities.
The exploration of a seemingly profound but bittersweet connection is both charming and sensual. Morrison and Koutsoulis are engaging co-leads whose chemistry propels the realistically awkward, funny, gentle and brash not-quite-relationship and sell the more artsy mumblecore aspects of the film. Bookended by K.W.S' 90s club anthem (and somewhat ironically titled) 'Please Don't Go', there's a nostalgic feeling to the film. The ending is both hopeful and pragmatic, and its mere 75 minutes run time lets the audience feel as bereft at the fleeting experience as Harry and Johannes, but keeps the film from dragging.
Overall Boy Meets Boy is a film about imperfect people in imperfect circumstances forming a connection that has the possibility of being something really special. It's naturalistic, realistic and non-traditionally romantic, showcasing two engaging central performances as well as the everyday beauty of Berlin.
---
Boy Meets Boy was released on Digital and DVD by Peccadillo Pictures on September 6, 2021 and is now available to watch on digital and on demand.