Oliver Murray on Bill Wyman Documentary The Quiet One: Interview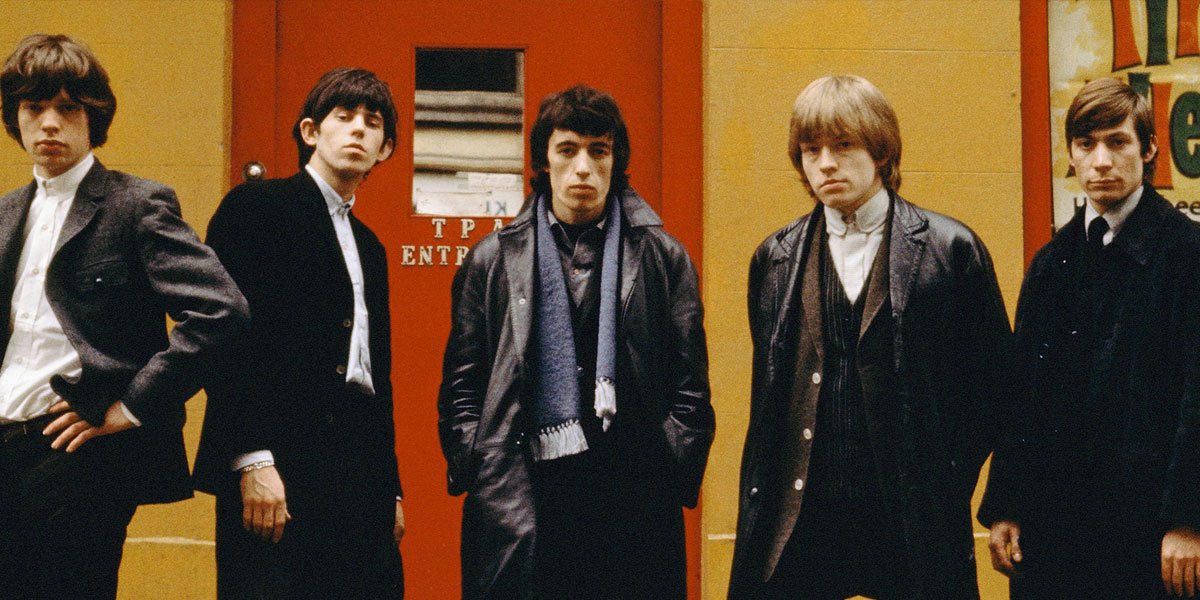 The Rolling Stones (Courtesy of Sundance Selects)
We interview director Oliver Murray about Bill Wyman documentary The Quiet One, an intimate, present-tense journey through the life and career of a man who is still trying to figure himself out.
---
Bill Wyman might have been the "Quiet" Rolling Stone, but he certainly hasn't kept still. As we learn in Oliver Murray documentary The Quiet One, the former bassist and founding member of one of the most popular rock bands in the world has been collecting memorabilia throughout his whole life, and his private archive is impressive to say the least. Not only does it contain thousands of photographs and hours of never-before-seen footage: there are diary pages, all kinds of objects and a lifetime's worth of extraordinary memories.
When given the opportunity to turn Wyman's archive into a documentary, director Oliver Murray rose to the challenge and decided to tell his story in the present tense, so as to take us on an immersive audio-visual journey through the musician's memories. The result is an insightful, engaging, intimate experience that paints the picture of an emblematic man that not many people knew much about and lets us make up our own mind about him.
We interview director Oliver Murray on how The Quiet One came to be and ask him about his first meeting with Bill Wyman, his approach to the musician's archive and his future projects: here's what he told us.
---
How did The Quiet One come to be? When and why did you decide that you were going to make a film about Bill Wyman?
I was approached by the producers in 2014. Being a self-taught filmmaker, they suggested I could present Bill's life with a fresh perspective, and I signed on to do it on the spot. I want to make films about extraordinary times and people: Bill Wyman's life is unique and his archive is a resource that I never thought I'd ever get access to, and I need to thank My Accomplice, Submarine Entertainment and IFC Films for their vision and support.
Most films are presented from the outside looking in, especially in documentaries, but this was an opportunity to look at the life of a Rolling Stone from the inside out. It was a once in a lifetime opportunity. Like most people of my generation, I knew relatively little about Bill's background. I was just so taken with the opportunity to learn and create a contemporary audio-visual biography of Bill's experiences.
What's really interesting about your documentary is that it's about a man who has been "documenting" his own life, as Bill Wyman has been collecting so much material about himself and the Rolling Stones for years. How was your first meeting with him and what was the main challenge in editing his material and turning it into a film?
I like to think that all non-fiction films are collaborations between the filmmaker and the subject. When we met for the first time, I just kept my mouth shut and my ears open. Then, Bill let me see his archive and what he'd accumulated completely blew me away! By Bill's own admission, he talks in facts and figures, so one of the most important aspects of my job was to get him to engage with his archive in a more emotional way.
The story is made up almost exclusively of Bill's personal collection, and that set the parameters of the film: my role was to curate the archive and piece together a portrait of Bill and the life he lived. In the end, I moved in with Bill and totally immersed myself, scanning and ingesting everything I needed as we recorded interviews and I wrote the script. Then I went back to edit the film in London with my brilliant editor Anne Perri. The biggest problem was getting rights to every photo and piece of film, and we worked for many, many weeks assembling all the puzzle pieces. I'm a director who lives in the edit room.
Keeping Bill off camera and hearing the narration meant that it allows you to be in the moment with him. It's not necessarily a film about an 82-year-old man looking back at his life, because you're constantly in the present tense and the audience get to experience it moment by moment. I hope that, first and foremost, it's a portrait of a man coming to terms with himself by collecting 'evidence' from his life. I wanted Bill's archive to become a metaphor for his brain, a store house of memories. Every object on the shelf had a story to tell, and the film takes the audience on an immersive journey of a young musician growing up in London to become a Rolling Stone. It was fascinating to see how he is still trying to figure himself out by going back and revisiting every detail.
I had an amazing sound team and Tim Sidell, the DOP, shot everything on beautiful 16mm. I'm very proud of the world we created together. It's a very immersive experience for the audience – we have the technology to create an experience that you couldn't have created in the 1960s, when Bill was filming and photographing the band's rise. I urge people to see this in a cinema, the way it was intended. It was meant to be a communal experience in a big theatre: that's what the film was designed for.
What's your favourite piece of Rolling Stones memorabilia/footage you came across while looking at Wyman's impressive archive?
My favourite memory was seeing Bill's reels of 8mm film projected in the archive for the first time. It's the earliest footage of the Stones and it was inspiring to see the band starting out on the road, with their whole career ahead of them. Handling those reels was terrifying.
People often ask me what I would have chosen to take away with me, and I always say the collection of badges was my favourite part of the archive. One hundred individual badges, most of them made by fans: Bill keeps everything the fans send to him. There are many collections in the archive that are more valuable, but the badges are an amazing connection between the fans and the band's history.
Bill Wyman comes across as a very emblematic person. He gives us plenty of interesting anecdotes on the Stones and on what shaped him as a musician in a somewhat detached way, and then, when we least expect it, he also gives us these extremely raw, moving moments – for example, when he remembers Ray Charles or talks about his childhood, his sex addiction and Brian's death. His honesty is refreshing and makes your film so much more insightful.

What kind of message would you like people to take away from The Quiet One?
It's a great question. The Quiet One is my first feature length documentary and I started the project with a completely open mind. I hope that, first and foremost, it's a film that provides a new perspective on the myths and legends surrounding that band. It's about someone coming from nothing to achieve his dream, but when the complications of living that dream threatened his sense of self, he never lost himself in the madness.
The truth is that Bill is a number of characters rolled into one. I learnt that some people change throughout their life, and that, in Bill's case, it's possible to become a whole new person. There's very little of Bill's 'rock star' persona left. At the end of the day, you have to live life moving forwards, but you can only understand life by looking back at where you've come from. The result is a more intimate portrait than I ever imagined. At times, it felt like Bill was offloading for one final time before closing all the boxes and shutting all the drawers for the last time. The film took me on an amazing journey and I just hope that I've done justice to the stories this extraordinarily personal archive has to offer.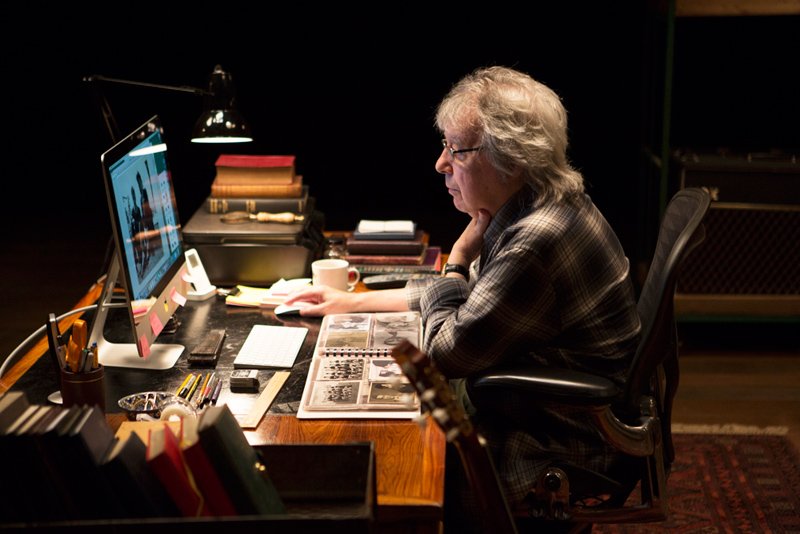 Finally, can you tell us about your future projects?
My original plan was to focus on a drama project this year, but, after The Quiet One, I was offered another unique documentary opportunity that there was no way I was turning down – to chronicle the legendary London jazz club Ronnie Scott's. The club has hosted the world's greatest music legends, including Chet Baker, Miles Davis, Ella Fitzgerald, Stan Getz, Buddy Rich, Nina Simone, Jeff Beck and Jimi Hendrix. I've spent the last 6 months collecting stories and archive footage from some of the greatest musical artists of the C20th. I'm very lucky to be in the position I'm in; getting the opportunity to make these films is what I've been working towards since I first picked up a camera.
---
The Quiet One premiered at the Tribeca Film Festival on May 2, 2019. Its theatrical release has been set for June 21, and the film will also be available on VOD on June 28.