Berlin Alexanderplatz: Film Review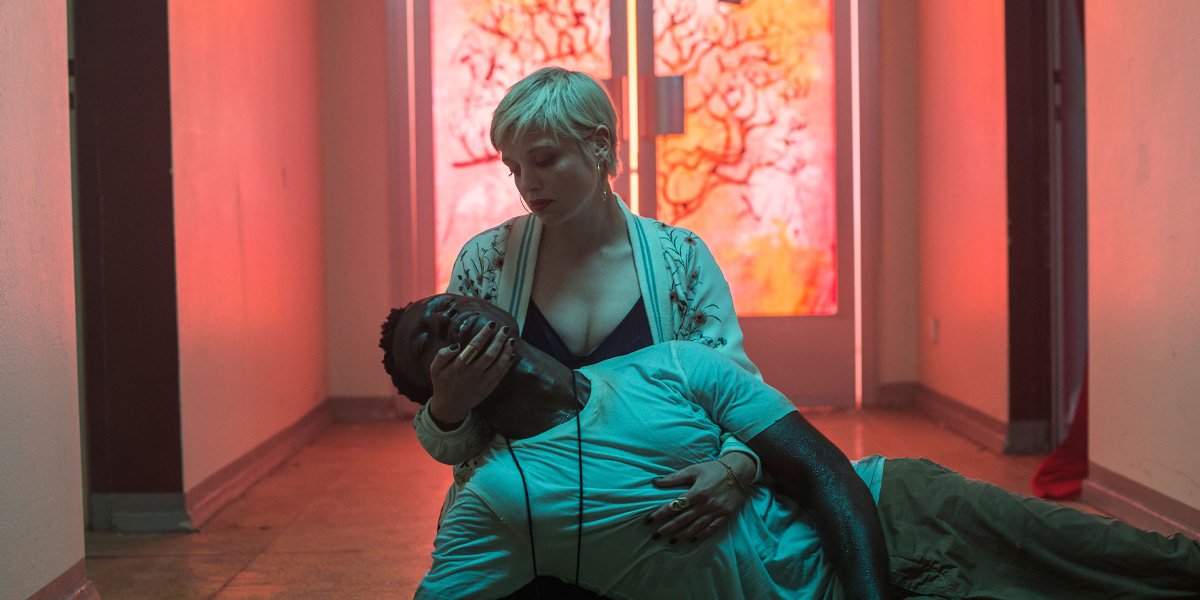 Berlin Alexanderplatz (Courtesy of Kino Lorber)
Berlin Alexanderplatz, where despair turns into unconventional romance and the fight for survival is reflected in an attempt to be good in the societal periphery.
---

"Berlin Alexanderplatz", by Alfred Döblin, is one of the most important and innovative works of the Weimar Republic, an important representation of German culture in the interbellum period. Set in the working-class neighbourhood of Alexanderplatz in 1920s Berlin, and often compared in narrative style to the likes of James Joyce and Kafka, the novel lends itself extremely well to cinematic adaptation. In fact, the tv mini-series of the 1980s of the same name, directed by Rainer Werner Fassbinder, proved to be one of the most fascinating and spellbound works of the eighties. Berlin Alexanderplatz is now been remade into a dazzling tale of twenty-first century political and moral implications, and has recontextualized the lead role of Franz as Francis (Welket Bungué, Body Electric, Bastien), an Afro-German refugee from Guinea-Bissau who is fighting to be a good man and have a German passport. The film, by director Burhan Qurbani (Wir Sind Yung, Wir Sind Stark, Shahada), premiered at the 70th Berlin International Film Festival 2020 and is a stark reminder of the futility of ambition and morality of modern heroes in Berlin's pitchdark underbelly.
Berlin Alexanderplatz follows Francis, a 30-year old survivor of a boat crossing the Mediterranean illegally from West Africa. When he wakes up in Europe, he vowes to himself to be a good man and to live a decent life. In present-day Berlin, he encounters the inhumanness with which refugees without a passport are treated in the grimy industrial pits of Germany. In comes Reinhold (Albrecht Schuch, Mitten in Deutschland, System Crasher), an eccentric, sex-addicted drug dealer who offers him a life of limited friendship as long as Francis pledges himself to him. We see Francis stumble and fall under the destructive forces of his newfound lifeline until several traumatic and unexpected experiences lead him to find a safe haven with club owner Eva (Annabelle Mandeng, Vikings: Valhalla, The Man Cave) and her escort friend Mieze (Jella Haasse, Suck Me Shakespeer, Looping). Though Francis' life finally seems to be on the up, he must go all the way down again as well.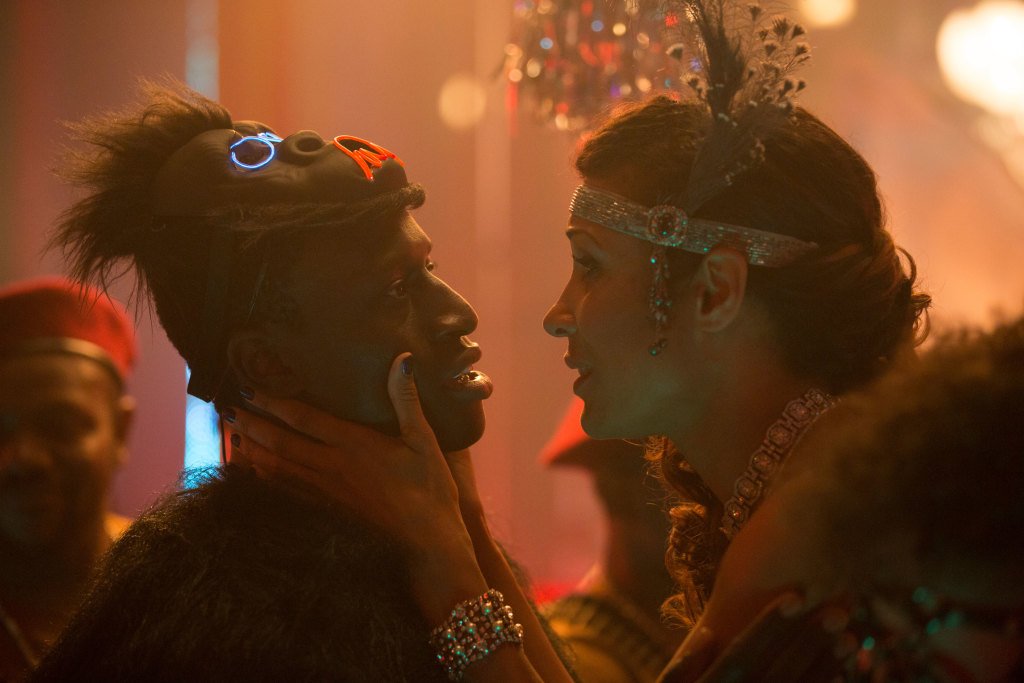 When Francis only speaks a little German, a female voice-over supplements him and guides us through his initial life in Germany. Though the more Francis speaks, the more the voice turns silent and lets him take centre stage. It warns him that he will find his way to Berlin, where he will fall and stand up three times in an attempt to be a 'good person', after which the immense German city will deal him the final blow and he will be turned into pieces one and for all. The 3 hours lasting epos is not for no reason dealt into 5 manageable chunks of film. It gives the, at times chaotic and overwhelming, scenes of a rough life a feeling of structure and rhythm that is vastly lacking in Francis' life.
As Francis declares mid-way through the film, "I'm not a refugee and I'm not going anywhere. When I arrived in Germany, I had nothing. I had no job, I had no hope. Now I can say, I am the German Dream! I make my own money, I drive a German car, I have a German woman. I even have a German name!". It is powerful moments of simply yet piercing speech like this that drive into the core of Berlin Alexanderplatz. Even though it touches on grand philosophical questions such as what it means to be a good man, the film ultimately lays bare the humanness of every situation and how life is forever under the influence of circumstance. In that sense, Qurbani does an excellent job of translating a pre-Third Reich novel in which Nazism rears its ugly head, into an emotive and highly contextual work of art that leaves the viewer absorbed in the unfolding of this tale on morality.
See Also

The cinematography gives just the right impression of Berliner nightlife, the eccentric and all too human figures popping up in the scenes give the film an almost Shakespearean modern edge that is hard to achieve with just dialogue alone. That is not to say that the dialogue does under in Shakespearean likeliness – Francis has a way around the until recently for him unfamiliar German language that gives a hint to a more sophisticated and knowledgeable past that is just behind the grasps of the viewer, and of Francis' low-life surroundings in his modern German life. In particular his mantra – "Himmel, Sonne, Haut" (Sky, sun, skin) – reflect the primary humanness that is the base of all of Francis' dealings in his newfound life.
The powerful sentences no doubt come from writer Martin Behnke, who also worked on the surreal yet hyperreal series Dark. Theyadd an extra theatrical layer to the grand magnus opus set up of the scenes. No doubt referring to the current political and moral movements such as Black Lives Matter and the Refugee Crisis in Europe, Berlin Alexanderplatz gives a highly actual and emotive view into the rough lives of African refugees trying to have a life in Germany. Though Francis' story is a highly specific one, the abundance of characters who are the victims of local refugee policies is all too painfully clear in Burhan Qurbani's feature film. Berlin Alexanderplatz highlights the poverty of opportunities available in people of Francis' situation and how the, often criminal, paths that are being offered to them can have disastrous moral consequences.
---