Ballad of a White Cow: Film Review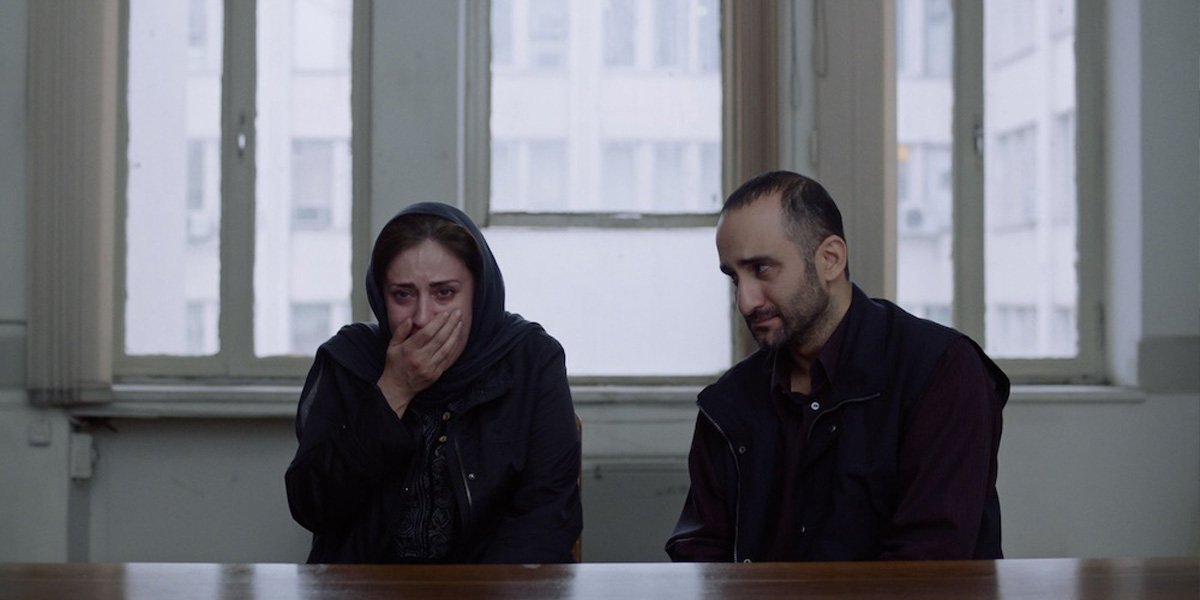 Ballad of a White Cow (Courtesy of Edinburgh Film Festival)
A restrained death penalty drama, Ballad of a White Cow is necessarily harsh in its tone but finds a tangible, human element to anchor its messages.
---

The predictable bleakness of Ballad of a White Cow – the latest slice of social realism from Iran – is not a flaw, rather an inevitable reflection of the story it tells and the society it depicts. The film tells the serious, heavy story of a widow called Mina – played by a commanding Maryam Moghaddam (Closed Curtain, Risk of Acid Rain), here also as co-writer and co-director – who discovers her husband's innocence after his death penalty sentence and subsequent execution. Like 2019's Clemency, which followed the life of a death row prison warden in America, Ballad of a White Cow is stripped-back and never sensationalises its subject matter. And like Clemency, this is both a strength and a weakness, the absence of oversentimentality refreshing but the occasional lack of emotion softening the impact.
Moghaddam (whose directing and writing credits name her as Moqadam) shares the work with Behtash Sanaeeha (Risk of Acid Rain) and together they construct a tightly woven, frequently impactful film. Ballad of a White Cow is Mina's story, but it is one that is more related to her experience as a widow rather than a narrative full of dramatic beats; it has some plot points where the pace picks up but for the most part, the film's strengths lie in the psyche and life of the protagonist. Alireza Sani Far's (Latyan, Labyrinth) Reza adds some dramatic tension, playing the man who was one of the judges who passed the wrongful death penalty ruling on Mina's husband, a man now wracked with guilt and a desire to make amends. The tension simmers slowly and gently, with the pair striking up a friendship and Mina unaware of his true background. This unlikely, unconventional trio is completed by Mina's daughter, Bita, played by Avin Poor Raoufi, who might not get much to work with but still brings a natural charm and charisma to the screen even in her young age.
Whilst Ballad of a White Cow focusses on a wrongful conviction, it still doesn't advocate for the death penalty if it used 'correctly' and for the 'right' people. Moghaddam and Sanaeeha's screenplay quietly but fiercely tackles the system of capital punishment, a human rights issue not just limited to Iran, and stubbornly questions its usefulness and highlights its pointlessness. The widow of the man who Mina's husband supposedly killed appears in one impactful scene, delivering her apologies from behind a closed door about the wrongful conviction, berating that both husbands are now dead and leaving this proclamation of two wasted lives to linger in the grief-stricken silence. Adding "an eye for an eye" into the script would of course be too obvious so Moghaddam and Sanaeeha quite impressively layer it in in different ways, such as this one.
There are similarities when comparing Ballad of a White Cow with other pieces of contemporary Iranian cinema such as the stylish horror Western, A Girl Walks Home Alone at Night (2014), or Abbas Kiarostami's Taste of Cherry (1997). Like both these films, Ballad of a White Cow values a stripped-back, minimalist style as opposed to anything loud or showy, putting emphasis into its careful visuals and screenplay to heighten the impact. Yet where those two films layer in moments of striking imagery and weighty philosophical themes respectively, Ballad of a White Cow instead flounders. The style here actually dilutes the important, overarching themes of capital punishment and female roles in Iranian society, never extinguishing them fully but often causing them to lose their maximum power. And as good as the acting is – Moghaddam shines through her ranging emotions of quiet anger and full-on despair – some of it contributes to the lacking atmosphere: rightfully sullen but sometimes veering into the emotionless.
See Also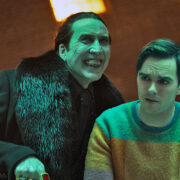 Ballad of a White Cow, however, still has a suitable level of resonance and memorability, such is the significance of its subject matter. The barbarity of capital punishment, highlighted here in microscopic detail just as it was in Clemency, is something that should be committed to the history books rather than continued in the present day. Where Clemency focussed on the actual act of the death penalty, Ballad of a White Cow looks at the ripple effect it has on those left behind after the event. Moghaddam and Sanaeeha don't ignore the fact that the death penalty still has support from those in Iranian society – as it does around the world – and instead highlight it as an undeniably cruel but complex system, one that needs to be microscopically tackled in the present day.
Ballad of a White Cow had its UK Premiere at the 2021 Edinburgh Film Festival on 23rd August, 2021.