Apple TV+ in January 2023: All New Original Series & Movies
Apple TV+ in January 2023: All New Original Series & Movies
Which new original series and movies are coming to Apple TV+ in January 2023? From Servant to Truth Be Told, here's what to stream this month!
Apple TV+ is treating us to many new original series and movies this month! January 2023 will give us plenty of films and shows to watch on the streaming platform, from the return of beloved series to new Apple originals starring Octavia Spencer, Harrison Ford, Jason Segel, Michael Urie, Rupert Grint, and more stars!
Let's take a look at all the new original series to binge watch and movies to stream on Apple TV+ in January 2023! Happy watching, and come back soon for our reviews!
---
APPLE TV+: NEW ORIGINAL SERIES IN JANUARY 2023
SERVANT: SEASON 4
Creator: Tony Basgallop
Starring: Lauren Ambrose, Toby Kebbell, Rupert Grint, Nell Tiger Free
Apple TV+ Release: January 13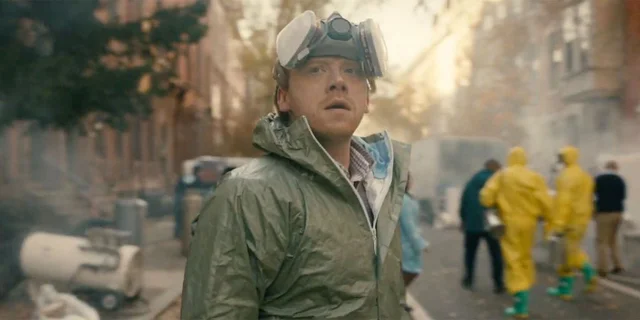 Official synopsis: From M. Night Shyamalan, Servant follows a Philadelphia couple in mourning after an unspeakable tragedy creates a rift in their marriage and opens the door for a mysterious force to enter their home.
---
SUPER LEAGUE: THE WAR FOR FOOTBALL
Director: Jeff Zimbalist
Apple TV+ Release: January 13
Official synopsis: "Super League: The War for Football" is a four-part series that documents the high stakes battle that is set off when plans for a breakaway league emerge and the past, present and future of European football collide, leaving the game's most powerful leaders to defend, or upend, the traditions of the sport.
---
TRUTH BE TOLD: SEASON 3
Creator: Nichelle Tramble Spellman
Cast: Octavia Spencer, Gabrielle Union, Mekhi Phifer, Tracie Thoms
Apple TV+ Release: January 20
Official synopsis: From acclaimed writer, showrunner and executive producer Nichelle Tramble Spellman, "Truth Be Told" is an NAACP Image Award-winning drama that offers a unique glimpse into America's obsession with true crime podcasts and challenges its viewers to consider the consequences when the pursuit of justice is placed on a public stage. In season three, Poppy (Octavia Spencer), frustrated by the lack of media attention for several young missing Black girls, teams with an unorthodox principal (Gabrielle Union) to keep the victims' names in the public eye while chasing down leads to a suspected sex trafficking ring that may have ensnared them.
---
SHRINKING
Creator: Bill Lawrence
Cast: Harrison Ford, Jason Segel, Jessica Williams, Luke Tennie, Michael Urie, Christa Miller, Lukita Maxwell
Apple TV+ Release: January 27
Official synopsis: "Shrinking" follows a grieving therapist who starts to break the rules and tell his clients exactly what he thinks. Ignoring his training and ethics, he finds himself making huge, tumultuous changes to people's lives … including his own. From Bill Lawrence and the executive producer of Scrubs and Ted Lasso.
---
APPLE TV+: NEW ORIGINAL MOVIES IN JANUARY 2023
No new Apple TV+ original movies have been announced yet. Watch this space for updates!
---
READ ALSO: