And, Towards Happy Alleys: Film Review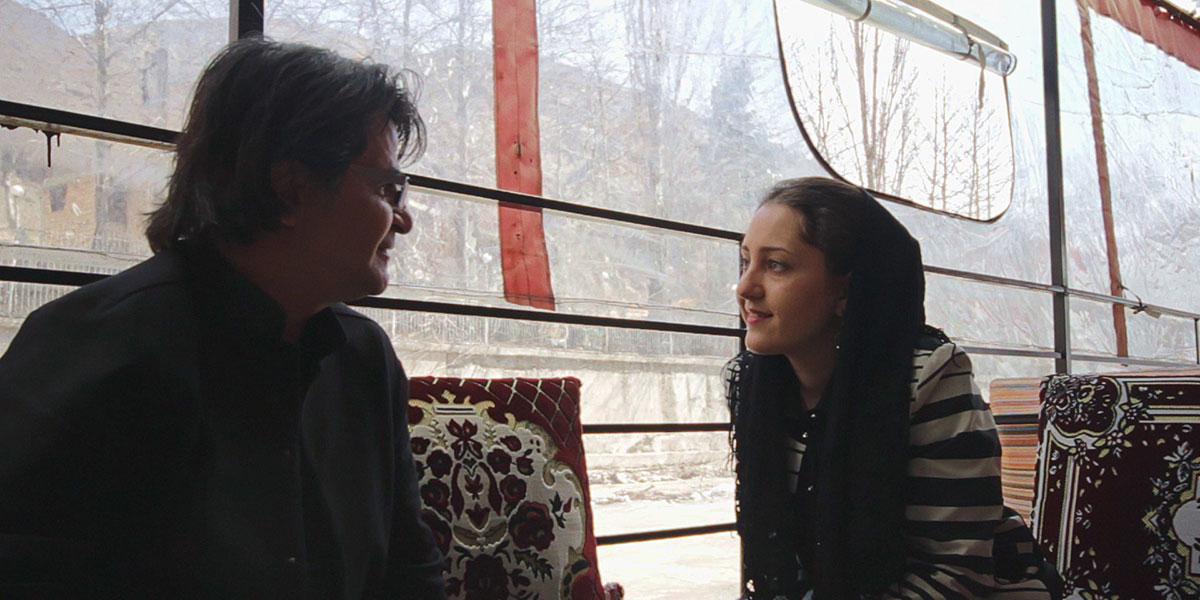 Jafar Panahi and Aida Mohammadkhani in And, Towards Happy Alleys And, Towards Happy Alleys, screened at the 2023 Berlin Film Festival. (© Happy Alley Films, Berlin Film Festival)
In her flawed but poignant debut And, Towards Happy Alleys, director Sreemoyee Singh sheds light on the protagonists of Iranian cinema.
---

At the Berlin Film Festival screening of And, Towards Happy Alleys, where the documentary had its World Premiere, director Sreemoyee Singh (also the film's screenwriter, cinematographer, sound designer, and producer) shared her excitement, as the documentary had been six years in the making. As the credits rolled, I found myself wondering about how much material the filmmaker was able to collect during those years and what the editing process had been like, as the film's stylistic and narrative choices are both praiseworthy and a missed opportunity.
And, Towards Happy Alleys is a very personal project for the Indian director, as it was developed as part of her PhD on Post Revolution Iranian Cinema, where she learned about filmmakers like Jafar Panahi, Jinous Nazokkar, Mohammad Shrivani, and Farhad Kheradmand, as well as poet Forogh Farrokhzad, whose verses stuck with her as she was making the film. In 2015, she travelled to Tehran, which led to more trips during which she documented her own discoveries of Iran, and of all the women with whom she felt she already had a connection, as she had been watching them on the screen for years.
And so, we soon meet Jafar Panahi, one of the most notorious filmmakers in the Iranian New Wave, who in 2010 was sentenced to six years in prison and a 20-year ban on making or even talking about his films and leaving the country, as their movies were considered to be "anti-government propaganda". Though this hasn't stopped him from making more movies in secret (the latest of which was No Bears (Khers Nist) in 2022), Panahi has since been arrested several times, and recently made the news when he was released on bail from the notorious Evin prison, Tehran on February 3, 2023, after a two-day hunger strike for freedom. "Where do we begin?," Panahi asks as the director joins him for a drive, and Sreemoyee Singh's journey commences.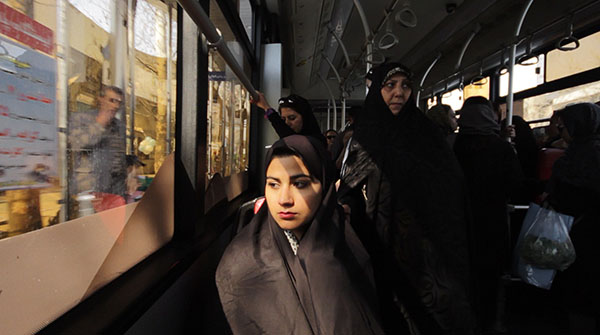 And, Towards Happy Alleys is an extremely ambitious project, and one that only works in part. The documentary is at its best when Singh lets her subjects take centre stage, allowing us to really get to know them as people, outside of their usual context, and let real emotion come across. Early in the film, we follow Panahi to a shop where he's gone to pick up his glasses, and he convinces Singh to sing a Persian song she's learned while studying the language. This is a beautiful moment, and it's also where we learn that women aren't allowed to sing in Iran, as the director explains to us that she was used to people asking her to sing Persian songs in Iran, "as if to fill the absence of a feminine voice."
In another scene, filmmaker Mohammad Shirvani is trying to explain to us why his movies are often considered erotic, but the drilling from roadworks nearby begins every time he starts to approach the topic, acting as a sort of censorship. This causes much hilarity, and it's one of many spontaneous yet meaningful moments in the film: geniune emotion comes through and, at the same time, we immediately learn something about the country's strict and oppressive regulations. Later in the film, we find out why Iran is such a popular destination for nose jobs and what women really think about having to wear head scarfs, and Singh's message comes across in the same endearing yet to the point way.
The most emotionally charged scene in the film once again involves Jafar Panahi, who's reminiscing about his 1995 film The White Balloon with his then-child actor Aida Mohammadkhani. Mohammadkhani jokes about how she was able to cry by just staring into Panahi's eyes, as a little girl, and the director convinces her to do it again. As it turns out, Mohammadkhani has retained that ability, and she begins to cry. Singh, who was filming the scene, had kept a distance up till then, but Panahi swiftly takes the camera off Singh's hands and zooms into the actor's eyes, delivering all of that emotion to us.
This scene encompasses both the film's flaws and what really works about it. On one hand, Singh gives her subjects freedom to express themselves in any way they like – something that, in Iran, they don't usually have – and this brings many poignant, authentic moments that we wouldn't have had if she had used a more conventional approach. It's thanks to the delicate way in which she approaches her subjects that we later learn that Panahi once considered suicide, in a truly heartbreaking, powerful scene. Not only that, but we're also given unprecedent access to prominent figures we don't get to see very often, especially today – not only Panahi and Shirvani, but also filmmakers Jinous Nazokkar, Farhad Kheradmand, and human rights activist Nasrin Sotoudeh, who's still imprisoned to this day.
See Also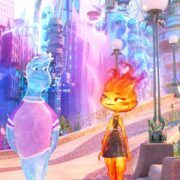 On the other hand, the film's missed opportunity lies in its filmmaking style, which doesn't have the assuredness of more navigated directors and causes a certain lack of direction. Some scenes, such as the drilling joke with Mohammad Shirvani, are overlong; others, like the Singh singing in the glass shop, are framed in a way that prevents some of the emotion from reaching the audience; others, like Mohammadkhani's display of tears, only really become effective when the camera is in someone else's (Panahi's) hands. And then there's the matter of Singh's abrupt shifts between subjects, which ultimately make the documentary feel unfocused.
In And, Towards Happy Alley, Sreemoyee Singh sets out to explore Iranian cinema through its protagonists, but also ends up looking into the country's political situation, and the effects of the country's censorship on Iranian citizens, especially women. In the end, the documentary manages to explore all of these themes and get its message across with many moments of authentic emotion, but it also tackles some of these issues in a superficial and unfocused way, and this prevents it from being an even better film. This is certainly due to Singh's lack of experience: the film is still an admirable effort that will speak to many, and I look forward to her next project.
---
And, Towards Happy Alleys premiered at the Berlin Film Festival on February 21-25, 2023. Read our Berlin Film Festival reviews!