Danielle Kummer and Lucy Harvey on Alien on Stage (SXSW Interview)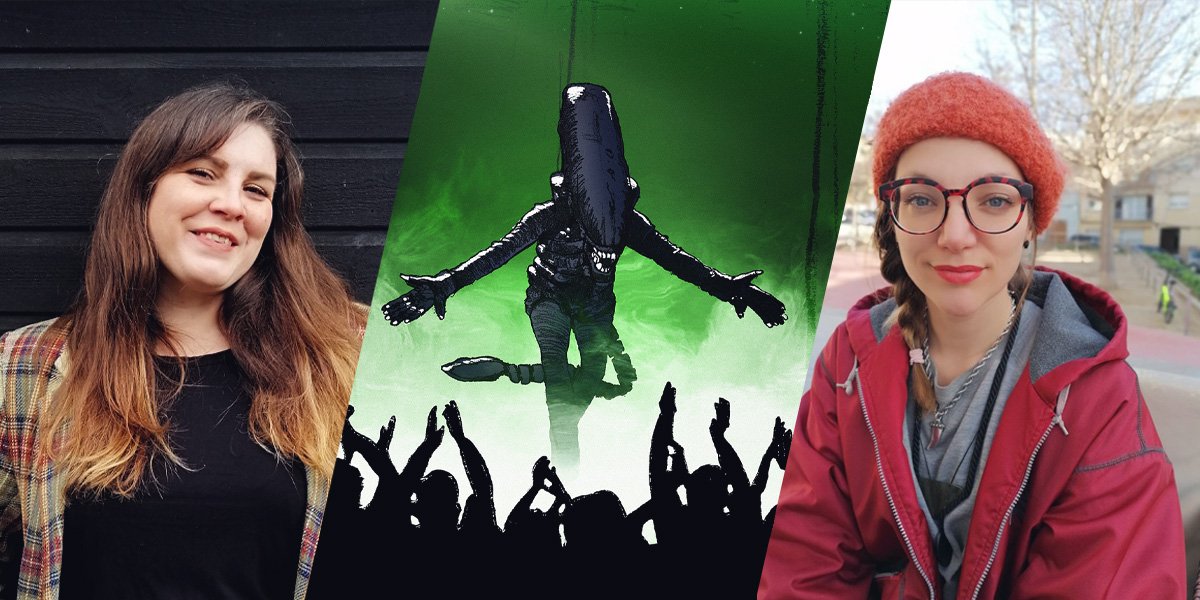 Danielle Kummer, Lucy Harvey, and the poster for Alien on Stage (Alien on Stage: The Documentary)
Directors Danielle Kummer and Lucy Harvey discuss their wonderful, uplifting documentary Alien on Stage, in view of its SXSW premiere next week.
---
I had the chance to sit down with the directors of the wonderful documentary Alien on Stage and learn about their experiences and ambitions in making the film. The documentary is about a group of bus drivers in Dorset, England who put on a community theater rendition of Alien. Eventually, they're given the chance to perform the show for one night only on the West End. Alien on Stage is a cheery, uplifting story, and an awful lot of fun. Danielle and Lucy are clearly extremely passionate about the film, and we had a great conversation about how they strove to create a positive, uplifting story in capturing this wonderful little slice of life.
---
The Back Story: How Danielle Kummer and Lucy Harvey Came to Tell the Alien on Stage Story
How did you come to filmmaking and documentary filmmaking in particular?
Danielle Kummer: I studied film and media at the University of Cape Town in South Africa and wanted to do filmmaking. I had been making more short form and online promos, working for art organizations or theater projects. Mainly, I'd been working in short form stuff, but this is the first time I've made a really big feature documentary. I've always wanted to do documentary. If you come across an amazing story, you jump on it: that's what happened here. It's like the story found us and we ended up making the film.
Lucy Harvey: I have always been into visual culture, understanding and critiquing visual culture, so, when I did my art degree, I ended up getting into the academic side of things. I did a masters in popular visual culture, so I did a lot of film theory and then I went on to lecture in analyzing popular culture. While I was doing that, I was also a stylist for costumes for film and advertising, so I was on the creative production side as well. We sort of became story! I lived with Danielle, and we actually met on a very, very low budget British film that almost killed the pair of us. Danielle was doing everything.
DK: I was working the camera, producer…
LH: It just cemented our friendship, because it was a hellish experience. We fell into the story and I literally said to Danielle, "If you want to make a film, this is the story you should be telling, this is the film we need to make!"
How did you come to find this story? How did you end up finding this incredible crew of folks?
DK: Lucy's good friend spotted a poster in a supermarket in a small town in Dorset and then relayed that he had found this [stage show version] of Alien, which sounded very strange, but also amazing. The bus drivers had a blog, so our friend started following it. It kept giving little hints about the show and who these people were. They were sharing little tastes of the rehearsals and of who these people are. They're bus drivers doing all this, so eventually Lucy actually went to the show. Lucy, what was your impression when you saw it?
LH: It was like two months of curiosity building. We realized we were the only remote fanclub of this group. They used their blog as a notice board to each other about rehearsal updates. They were actually getting annoyed with each other if people weren't showing up to rehearsal on time. I don't think they were aware that people were watching them.
One of my friends suggested – after a night of drinking – let's have another look at that Alien on Stage blog and then he said, "listen, if we don't go now, we're never going to be able to see this." We left it until the very last minute and drove three hours to Dorset, and ran across the car park to an empty village hall that had maybe ten people in it. We proceeded to watch what turned out to be this incredibly life changing experience.
---
Danielle Kummer and Lucy Harvey discuss the delicate tone of the film
I think one of the things that I found so interesting about the film is the tone – it's so warm and inclusive, and it captures this loving banter between these folks. I'd love to hear you both speak about what you were aiming for, in terms of tone or how the performers brought the tone to you.
LH: That's true. We did capture a few moments on camera that may come across as a little bit spikey. But those were so few that, if we had included any of them, it would have been a misrepresentation of what was happening. 95% of the time, they're all wonderful together. Also, they treated our presence with respect. Even though they seemed very natural, I don't know if our presence affected how they interacted with one another. But on and off camera they just really are that way with each other. We made a very conscious decision that this film needed no tension created amongst them.
We could've edited it that way with the tiny moments we had, but we wanted this documentary to be a positive, uplifting, joyful experience. We wanted it to be an example of how humans can achieve something because they agree. They wouldn't have gotten there if they hadn't been so accepting of and so patient with one another, and all their different foibles, eccentricities, and levels of ability. It was incredibly harmonious – it was more about them sticking up two fingers to an established idea of how to be successful and what you need to do to have the status to have a performance in a West End theater. That was the tension and the challenge, which was far more important than any little tense moments between them.
DK: We were also really clear that we weren't laughing at them. There's a lot of humor, but we wanted to make sure the humor comes from laughing with them and enjoying the journey with them and accepting them as who they are. We were very conscious that that's how the tone of the film came across, not ridiculing anyone or making fun of them, but just to show how much we admired them.
I thought that came across wonderfully! There's one scene where you can tell the director, Dave, is just on the verge of getting frustrated when they don't know the script and it's one of the last rehearsals. It just beautifully plays to what you're describing. What was the edit process like?
DK: The edit process started with a team of 4, all of us working from a base we set up in a small Spanish town by the coast, so there were no distractions and we could go and jump in the Mediterranean sea when we needed screen break, as we were about 2 minutes from the beach. We had a great system for the paper edit that Lucy created, of writing down key moments and dialogue printed out, color coded and cut up, so they could easily be moved around, to see what order worked best. Then we would transfer that to the edit system. We had 3 editors working for that initial phase, each creating our own sequences which would be added to the master sequence.
Once we had a solid first edit, we then had an audience test screening, in a bar in Barcelona, with some friends and to make sure we were going in the right direction. We got some invaluable feedback from that, which helped shape the rest of the edit. Things like, how much of Lucy and myself should be included in the film, and the overall timeline of events. Which the test audience found to be a little confusing, so we introduced the countdown clock, to add a ticking timer which helped with that, and also added some tension leading up to the countdown of the show.
For the final stages of the edit and the post-production, working with the composer/sound designer and the colorist, and graphic designers, was all done remotely. Which has its own set of challenges, but it meant we could be a really international team. Our sound designer/composer is based in Ukraine, our Colorist is in Barcelona and the graphics and some final editing was done in Canada! So, a truly global production.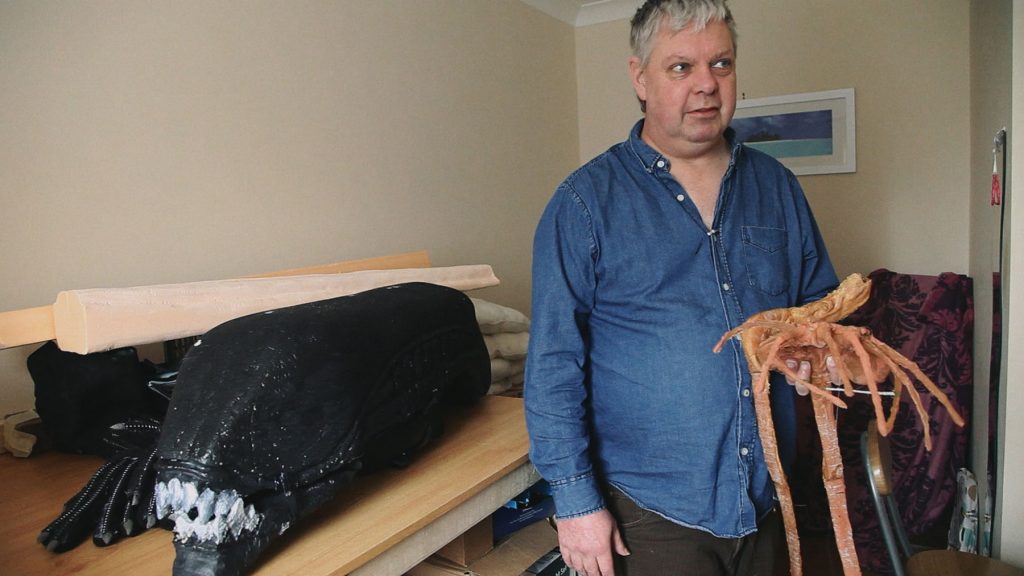 ---
Danielle Kummer and Lucy Harvey on the production design of the stage show
One of your subjects that really stood out to me was Pete, the prop and costume guy. I just thought he was incredible. The descriptions he had of how he made the reticulating tail and his other designs was just the greatest thing. I'd love to hear what it's like to work with him and about all of his ideas. The moment where he says he hopes Ridley Scott would appreciate the work he's done has to be one of the most touching moments in the entire film.
DK: I love that! That line is one of my favorites: "We hoped to have done what Ridley Scott would've wanted to do, but in a more basic format."
It's a beautiful sentiment.
DK: He's such a sweet guy! And he got so excited by the whole thing. You see at the end, when he meets the [famous Alien cosplayer] and they're just both wigging out over making a xenomorph. He's also just a very normal working guy. You would've thought in his spare bedroom he has this huge amazing studio, but no, he's just tinkering away. He's lovely!
LH: He poured everything of himself into it, and because he works nights and has so little time, it makes it even more admirable. And, regardless of the very limited budget, he'd just go and buy whatever he needed. He cared about getting the best he could get. Obviously, he couldn't spend a huge amount of money, but he definitely used money from his own pocket because he wanted it to be the best it could be. We were asking him why he thinks we appreciated what he's done, and he just had a little bit of wide-eyed wonder about him. He just comes across as so incredibly enthusiastic and into it, especially when he explains how he's adapted the chestburster and got new features like a plastic chest plate from a joke shop. Whatever he could find to just make it work!
See Also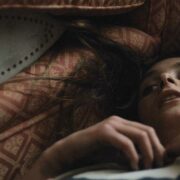 The biggest point of tension in the film is if the chestburster is going to work or not, and it's such a great moment!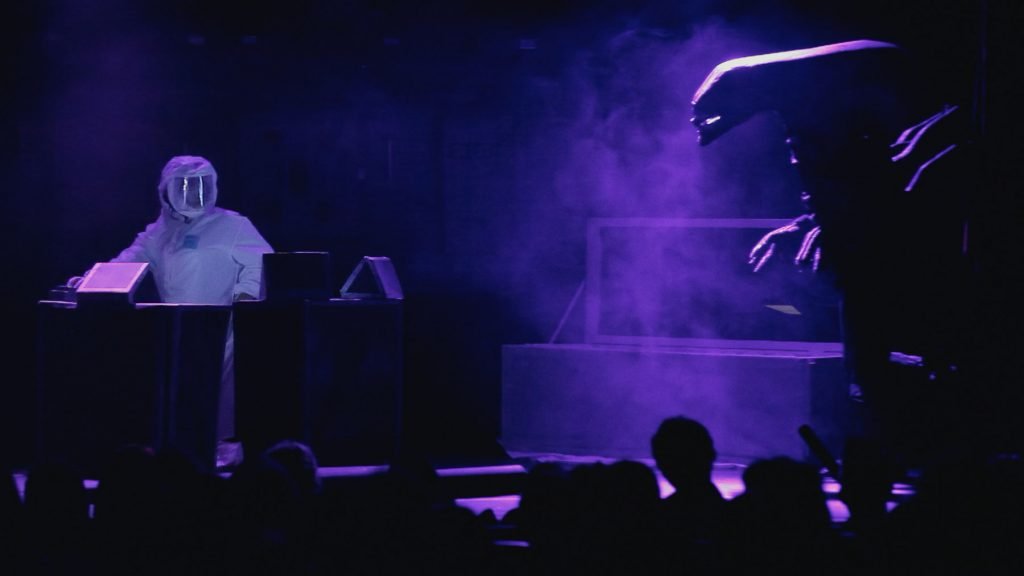 ---
Danielle Kummer and Lucy Harvey on Filming the Show
How did you come up with the idea to use GoPros and using things like that in the performance itself?
DK: A lot of it was being creative with what we had access to. We were working with a guy who came to help us with the sound and he had a GoPro, so he suggested we use and we just decided to stick it on the Alien! We didn't have much, but it was about using what we had around.
LH: As with everything with this film, and this is the first film I've ever made, but I honestly believe that this was probably the easiest film anybody ever could have made. It just ran so smoothly from starting filming to filming the show and all the little happenstances along the way that ended up making this incredible footage we could use to tell this beautiful story. The reception it has received and people accepting it at film festivals, we just haven't come across sticking points! It's been a real streak of luck and serendipity. You know when you're on to something good and just kind of all falls into place. It just felt like that every step of the way! The GoPro thing now I look back and think "WOW! This just kind of brings this brilliant B-movie horror element that puts the audience in actual stage show!" and that was just a stroke of genius from a little bit of chatting the day before the show.
I thought it was incredibly effective! You could tell all the creativity you both had in bringing this all together.
---
What's next for Danielle Kummer and Lucy Harvey
My last question is to ask what the two of you have planned for the future! What's coming down the pike?
LH: No idea!
DK: This film has taken up a lot of time! I've been thinking about a couple of other projects and have a few really great things I'd like to focus on when I get the time, but at the moment it's just film festival season and admin and producer-head sort of stuff.
LH: I really enjoy the creative process. I think I can do another film well, but it's what the film is about that's so important. If the energy and the message and the reason to do it isn't right, then why would you do it? I can't imagine coming across anything as significant or as beautiful, and if I did? I'd make a film about it.
This interview has been edited for length and clarity.
---
Alien on Stage will premiere at the South by Southwest Film Festival on Thursday, March 18th. Watch our Alien on Stage interview on YouTube!