Alex Wheatle and Education: the Weaker Section of a Remarkable Series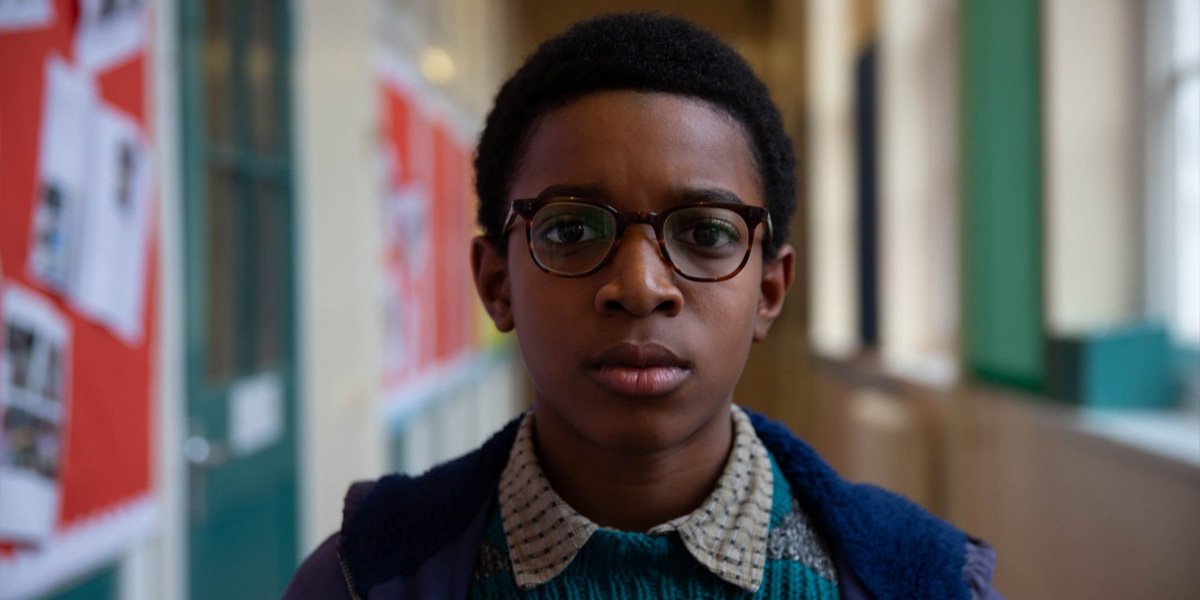 Kenyah Sandy in Education (McQueen Limited)
Alex Wheatle and Education are not as strong as the first three Small Axe movies, but help complete a truly remarkable portrait of a society and culture in turmoil.
---

I saw the first three Small Axe films at the New York Film Festival and loved each in their own way.  Lovers Rock was a joyous, life-affirming slice of life. Red, White & Blue was a startlingly story of the role of race within the police force. Mangrove, a legal drama about a racially motivated prosecution, is my number one film of 2020. I was, however, left with the lingering fear that Alex Wheatle and Education would somehow be a step down from their predecessors.  Most major film festivals this year ran about a quarter of the content they usually would in a non-COVID year, so I have to imagine most festivals would have joyously run a new Steve McQueen (12 Years a Slave, Widows) film in a spot of great honor. I'm sad to report that my fears were founded.
Let me be clear. The two films, Alex Wheatle and Education, featured here are good films. They're beautifully made, well-acted, and insightful in their world views. Alex Wheatle tells the true story of a writer who found a reprieve from his upbringing in a group home through music in Brixton. Eventually, he ends up incarcerated as part of the Brixton Uprising of 1981. Unlike Mangrove's focus on the tinder that sparks an uprising, Alex Wheatle focuses in on identity. Wheatle, well played by Sheyi Cole, struggles with his identity.  He feels himself not an African, but rather a Londoner.  He struggles to connect with Jamaican and white neighbors alike.  The film's soul is in his jail house conversations with another inmate (Robbie Gee, of Paddington 2).  In a way, this feels like McQueen's take on a Spike Lee movie in terms of structure and dialogue.
Perhaps reflecting Wheatle's own struggle, I failed to fully connect with the narrative here. It does not quite have the same intangible sense of life as the first three films. Perhaps the structure, which jumps back and forth through a life across using different aged Wheatle actors, mars the emotional connection to some degree. The problem is that Alex Wheatle doesn't seem to come together in a cohesive way. While the film's succinct 67 minute run time means it never really drags, it also means that the film feels constrained and a bit truncated. I suspect in part it's McQueen's efforts to play around with different styles in his anthology that gives Alex Wheatle such a different feel, but I wanted more. I wanted to spend more time following the threads here and living out the film's slice of Brixton music life.
I will admit to only having a vague familiarity with the author upon whom the film is based, but the film makes the structural choice to serve as his origin story. It almost has the feel of one of those movies that obnoxiously structures itself around a sequel that may never come to fruition. Perhaps, McQueen intends for me to break out my Kindle to see what comes next (and maybe I should!) but that does not make for a particularly effective film structure.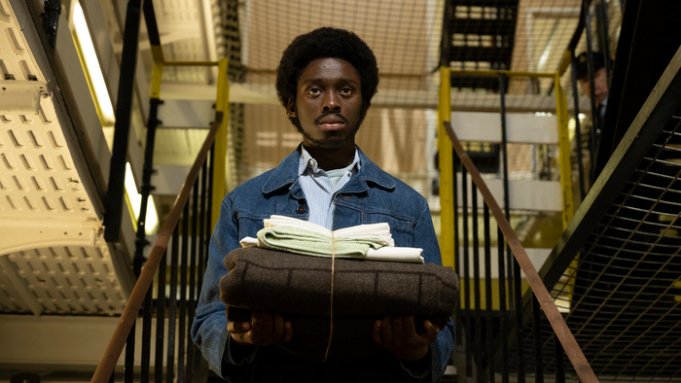 The better of Alex Wheatle and Education is Education. The film tells the story of a 12-year-old boy who is shunted to a "special needs" school because of struggles with reading. Education uses that boy's experience as a window into the educational experience for the London West Indian community. Of all the Small Axe films, this is the one most focused on the systemic issues that keep disadvantaged communities in a weakened position.
Education resonates in part based on the remarkable performance of young Kenyah Sandy in the lead role. It's difficult for a child actor to play smart without going over the edge into "precocious" and Sandy nails it. His frustration at his struggles is palpable. What helps humanize the character is that his sense of wonder at the universe – the film is book ended by astronomy sequences – feels so genuine. It's one of the best child actor performances of the year.
Music has been a core element of the series throughout. Here, McQueen really bookends the interplay of music and culture. One sequence in the school for "subnormal" kids sees a teacher – really a babysitter – grab a guitar and sing The Animals' House of the Rising Sun. The performer is a perfectly good singer, but the song utterly fails to connect with his mostly non-white room of kids. As much as Lovers Rock's Silly Games rendition fits the British West Indian society, House of the Rising Sun perfectly showcases the disconnect with white society. That Trump has attempted to use the song at his campaign rallies the last few months only proves the savvy of McQueen's selection.
Unlike with Alex Wheatle's short run time, Education's 62-minute pacing seems appropriate. The film is telling a tighter, more concise story about a child's education, and the families essential to defend children like him from inequities. The film's happy ending seems like the pitch perfect encapsulation of Small Axe's themes: a struggle for equality without the loss of identity.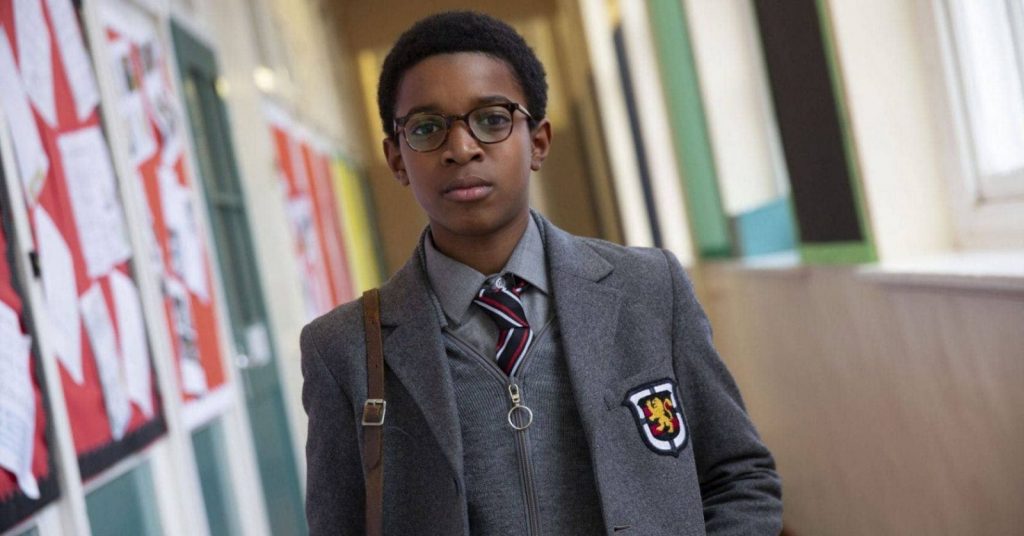 All told, Small Axe is a truly spectacular achievement. While Alex Wheatle and Education were weaker than the others, the entire series creates a window into a society and culture that was new to me. McQueen has effectively bent the structures of film and television to craft something truly noteworthy and important.
---
ALEX WHEATLE
EDUCATION
SMALL AXE: OVERALL SERIES RANKING
Mangrove
Red, White & Blue
Lovers Rock
Education
Alex Wheatle
---
All five episodes of Steve McQueen's Small Axe anthology series are now available to watch on Digital and on Demand. Click here to read our review of Mangrove, Lovers Rock and Red, White and Blue.
---
JOIN US!
Don't miss our monthly updates with film news, movie-inspired recipes and exclusive content! You'll only hear from us once a month. #nospam