Afghan Dreamers: Film Review

Afghan Dreamers (MTV Documentary Films)
David Greenwald's documentary Afghan Dreamers poignantly and powerfully showcases an all-girls robotics team from Afghanistan who dream of enacting change.
---

In a time when education, particularly that of young girls, is consistently under threat, David Greenwald's Afghan Dreamers is aiming to inspire. The documentary follows an all-girls robotics team from Afghanistan between 2017 and 2020 as they compete internationally, encourage social progress within their home country, and show the value of being allowed to dream, learn and achieve.
The titular dreamers are Fatemah Qaderyan, Lida Azizi, Somaya Faruqi, Kawsar Roshan and Saghar Salehi. Despite a misogynistic culture that believes 'only boys should be working with technology' and being denied American visas twice, the girls were eventually given the opportunity to compete in the Robotic Olympics. The competition sees teams from over 150 countries face a series of challenges with robots built from identical kits, and the girls received a Silver award for courageous achievement on their first visit.
Given what we know now – that the Taliban would regain control of the country in 2021 and forbid all girls over the age of twelve from attending school – the girls' optimism and hopefulness throughout the film is heartbreaking. Fatemah, one of the members most heavily featured in the documentary, talks about her desire to become an engineer. She wants to finish school, go to Mars, and change the perceptions people have of Afghanistan. She and her teammates want their generation to live free from violence, war and oppressive rule, and firmly believe that education is the way to ensure that fate for their country.
But alas, life in Afghanistan is fraught with danger. During their competitive travels, there are numerous suicide bombings and attacks on symbols of progress and education. Greenwald's inclusion of such upsetting images highlights the gravity of the political situation – with zero salaciousness – and emphasises how fraught the girls' personal experiences were. They received both national and international publicity at the time, continuously showing their faces and reiterating the importance of education for girls. That's a very dangerous position to be in when there are many who do not believe they are entitled to that opportunity. As of right now, the girls are safe in undisclosed locations, having been labelled 'infidels' by the Taliban and sentenced to death. But they remain committed to enacting change.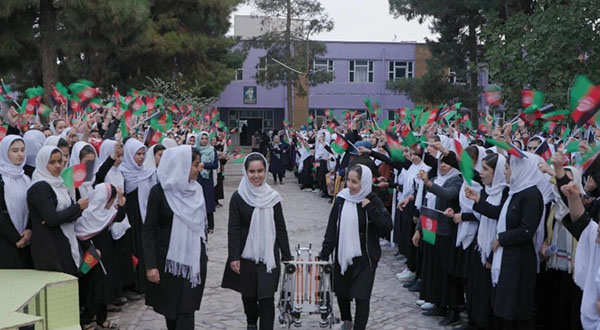 The film ends with a really poignant message to the girls and women of Afghanistan: 'do not lose hope. We will raise our voices on your behalf and fight for your freedom'. They deserve a future in which they too can be in a robotics team, aspiring to be an engineer, a doctor or a teacher. They deserve freedom and opportunity as much as those of us living more fortunately do. Greenwald's film is emphatic in its condemnation for Taliban rule, its championing of education and its poignant spotlight on the struggle girls and women in Afghanistan still face, even as they fade from the news cycles.
See Also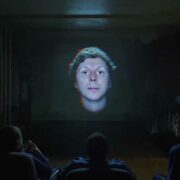 Afghan Dreamers is a little bit rote, simultaneously short and a bit bloated, but it is ultimately a powerful story about a group of inspiring girls. It ends a little abruptly, but that's a circumstantial niggle, with the welfare of the girls much more important than having it wrap up nicely in a country within which they are no longer safe.
To quote Michelle Obama: "When girls are educated, their countries become stronger and more prosperous." Fatemah, Lida, Somaya, Kawsar and Saghar achieved something really special and overcame seemingly insurmountable odds to prove their value, and Greenwald's documentary deservedly lets them shine. Let's hope that the girls and women of Afghanistan are again granted the opportunity to do so too.
---
Afghan Dreamers will be released on Paramount+ on May 23, 2023.