The Best Debuts by Actors-Turned-Directors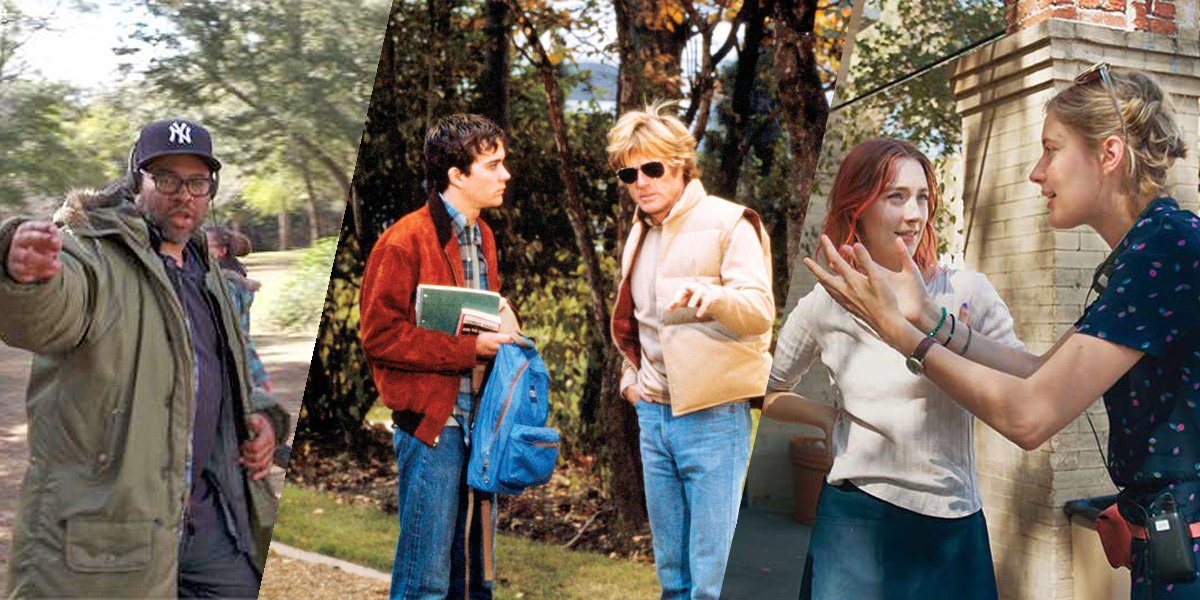 Jordan Peele, Robert Redford and Greta Gerwig on the set of Get Out, Ordinary People and Lady Bird (Universal, Paramount, A24)
With Regina King's film One Night in Miami gaining Oscar buzz, let's look at some of the other best debuts by actors-turned-directors.
---
After finishing in second for the People's Choice Award at the Toronto International Film Festival, One Night in Miami continues to gain momentum for awards consideration in several categories — including a potential Best Director nomination for Regina King. King, who is already an Oscar winner for Best Supporting Actress for her performance in If Beale Street Could Talk, has directed television in the last few years on shows like This is Us, Insecure and Scandal, but she could join some elite company in a few months with her first feature film. A Best Director nomination for King would make her just the seventh black director and the only black woman in history to earn a nomination. She would also join the likes of Robert Redford and Kevin Costner among actors-turned-directors to earn a Best Director nod.
It's not a new thing at all to see actors make that move, from being in front of the camera to going behind it. When a person has been in the business for a long time, they love the artform and they work with great filmmakers and collaborators over the course of their careers, it only makes sense that eventually they would find themselves asking, "Is this something I should try?" Performers like Dave Franco (The Rental), Halle Berry (Bruised) and Viggo Mortensen (Falling) have also joined King by starting their careers as directors in 2020. And, like every director who has a debut, it's always exciting to see that first movie and try to get an idea for where things could go for their careers.
In some cases, they might get that first film and not get another chance to direct again. Others might have a couple middle-of-the-road films early on before eventually figuring things out and getting the right projects and becoming massive successes. But sometimes you get a special case when that first feature just clicks — they're the debuts that make you feel like you're watching a seasoned veteran who has been doing this for a long time and you instantly buy in for whatever they do next.
We won't know for a while if One Night in Miami will help King join Redford and Costner as first-time directors who made the shift from acting to become Oscar winners, but what we do know is that it belongs in the conversation among the best debuts from actors-turned-directors. And what are some of those other examples? Let's take a look at some of my favorites, and what makes them stand out.
---
SETTING THE TONE
These are four films that all, in a way, felt like these new directors were finding the styles and themes they were excited to explore more. All four approached things and told their stories in an understated fashion, allowing the performances and the screenplay to shine — which is not surprising when you consider these four directors also had a hand in writing each of these films.
BO BURNHAM
Eighth Grade, 2018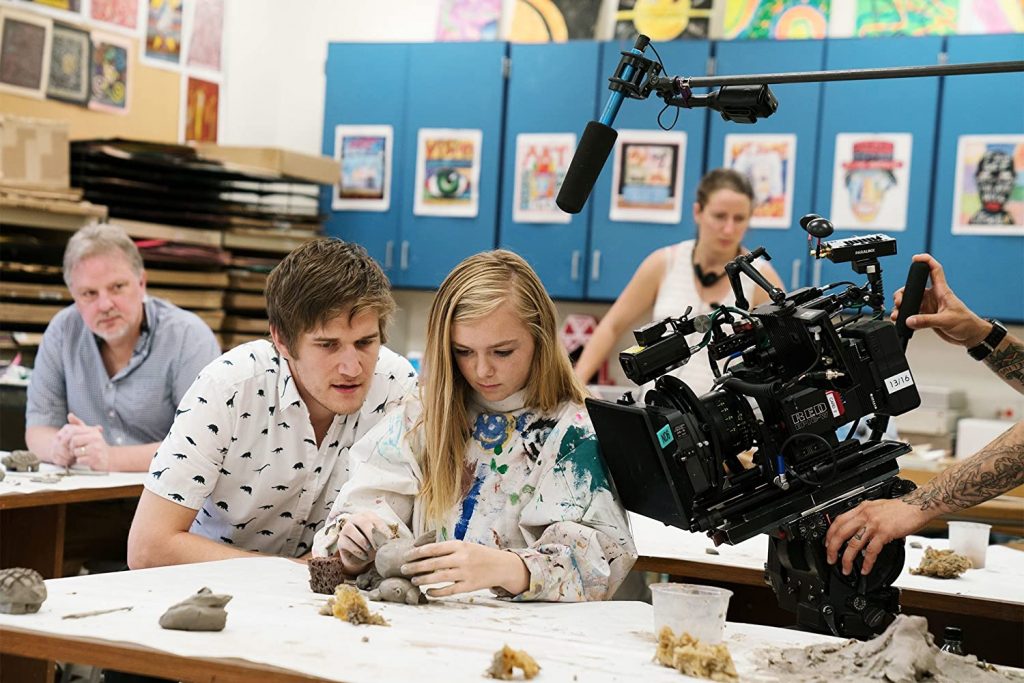 In many ways, Bo Burnham is a product of the Internet. He got his start by doing YouTube videos with his music and used that platform to grow and become a stand-up with specials that were meticulously and intricately plotted out in a way that you don't see much in the medium anymore. So, when he got a chance to direct his first film, it's not much of a surprise that Eighth Grade was something he wrote and centered around this constant connection kids have with social media. And he told that story in a way that was affectionate toward those kids — it didn't look down on them or try to pander to them the way that a lesser filmmaker would have done. He presented a very real story in a very real way that can resonate with anyone watching it. At the end of the day, we all know what it's like to be in eighth grade and have everything feel like it's the worst thing that's ever happened to you. So this can hit home both for kids who are watching it at that age and going through it now, as well as older viewers how are watching it imagining how awful it would be when that stuff is happening in a time where so many things are broadcasted out to the world on a constant basis.
---
PAUL DANO
Wildlife, 2018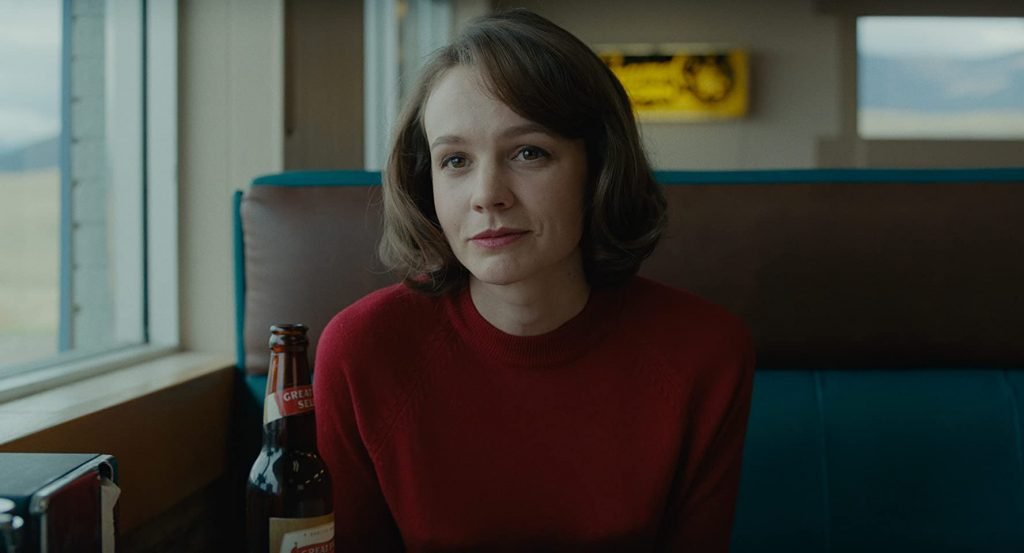 Paul Dano made a point to say that he never actively would seek out advice on how to direct when he was on set working with directors. But after working with people like Bong Joon-Ho, Paul Thomas Anderson, Denis Villeneuve and Kelly Reichardt (among many more in a very impressive list on his filmography), you can tell that even if he wasn't consciously asking them for tips he still certainly picked up a few things when it became his turn to direct. Those influences come when you look at the attention that was paid to seemingly every detail of Wildlife. It's also clear in the pacing of certain moments where Dano really allowed things to breathe enough that you got to a point where you felt as on edge and uncomfortable. Those moments make you feel like you would if you were in that room sitting at that table with the characters. He also did something that you will see as a theme in a lot of the films that are on this list: He got some great performances out of his actors — especially his young actor.
---
JOEL EDGERTON
The Gift, 2015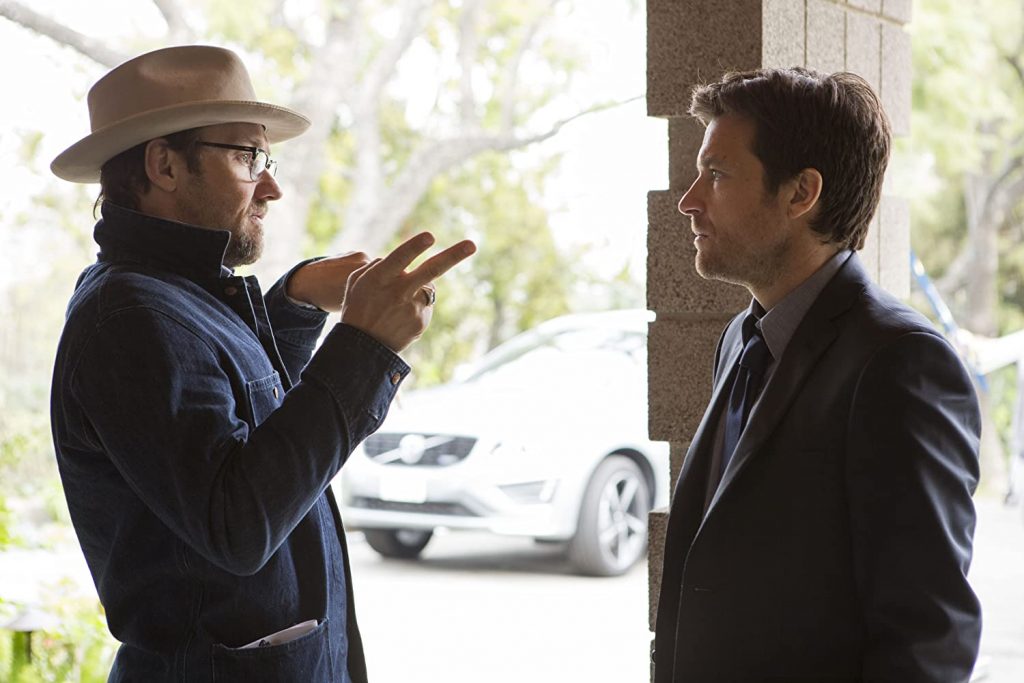 Like the other movies in this category, Joel Edgerton's debut is understated and tells a tight story. While you could see some influences in Dano's work and the work of directors that he collaborated with in the past, Edgerton felt like he was really channeling Alfred Hitchcock classics with The Gift. Taking a fairly common occasion of meeting an acquaintance you haven't seen in a long time and ultimately using a series of little moments after that to keep building the dramatic tension to a point where you were on the edge of your seat in the film's final act. The moments where the camera felt off in the distance and the way that certain shots seemed to focus on doors or windows at moments were great to set that mood Edgerton was looking for, and he knew when to ramp things up without throwing off the flow of the film and make it feel out of place.
---
TOM MCCARTHY
The Station Agent, 2003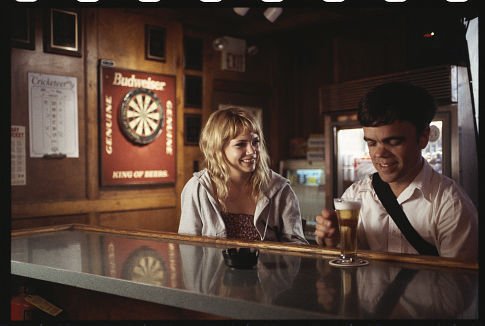 We haven't gotten to see what Burnham and Dano do next, and Edgerton's follow-up film Boy Erased was him taking a chance to go in another direction after The Gift, but Tom McCarthy's done plenty of work since The Station Agent came out. Part of the reason why I put this film in with the other three is because of the way this debut gave you an idea of the type of director McCarthy would become — and he went on to prove that with his future works that similarly weren't flashy and had no real major conflict but told great stories. This is a great character study that mixes this feeling of melancholy with a really interesting energy that flows through the plots and through each character so seamlessly, and that's a testament to McCarthy skill as a director even in his first film.
---
THE PIVOTS
Sometimes a person just needs a fresh start. Whether it's running into a bit of a rut with past films, wanting the creative freedom to have control of your next project or just being ready to start a new chapter and try a new thing, these actors had the decision to start this next chapter — and all three of them, have gone on to have very successful careers as directors.
BEN AFFLECK
Gone Baby Gone, 2007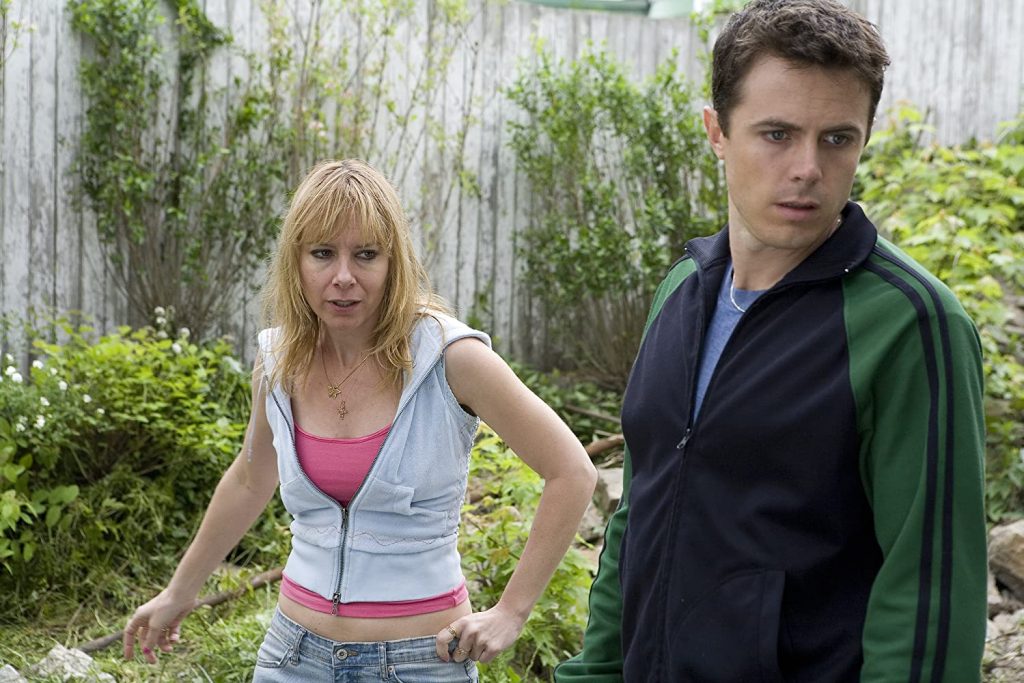 Ben Affleck certainly found himself among that category of people who just needed a chance to do something different. He was on top of the world early on in his career after winning an Oscar with Matt Damon for writing Good Will Hunting. But a decade later when Gone Baby Gone was ready to come out, Affleck found himself coming off a real rough stretch. Films like Daredevil, Jersey Girl and Gigli hadn't been successes and he had a series of not-so-great press for his relationships outside of his professional life, and he just needed to do something different. Those things caused this debut to take a lot of people by surprise, as Affleck looked to be a natural behind the camera. This gritty, emotionally devastating crime drama was full of rich characters that worked great in the world that Affleck created. The way he set the mood and tone of this film laid the groundwork for him to continue doing the same in his future work like The Town and Best Picture winner Argo.
---
SOFIA COPPOLA
The Virgin Suicides, 2000
Sofia Coppola also was ready to get away from acting, something she admits she never really wanted to do all that much. She became quite infamous for her performance in her father's The Godfather Part III, which caused her to be ready to leave performing behind altogether. And 10 years after that she came out with her first feature as a director herself in The Virgin Suicides. While it serves as Coppola's breakout and shows that she had tremendous amounts of potential as a storyteller, it set the table for bigger things to come for the Oscar-nominated director. Her visual style in this one allows you to look at the five sisters in the film through this beautiful haze where you see them but you feel like you're distant from them enough that you really never truly know what they're about or what is going on in their heads — much like the boys they go to school with who spend the film trying to figure them out. A really interesting debut, it was one of the last first-time watches I decided to do in the build-up to writing this piece, and I'm very glad I did because it certainly deserves to be up here with the rest of these great debuts.
---
ROB REINER
This is Spinal Tap, 1984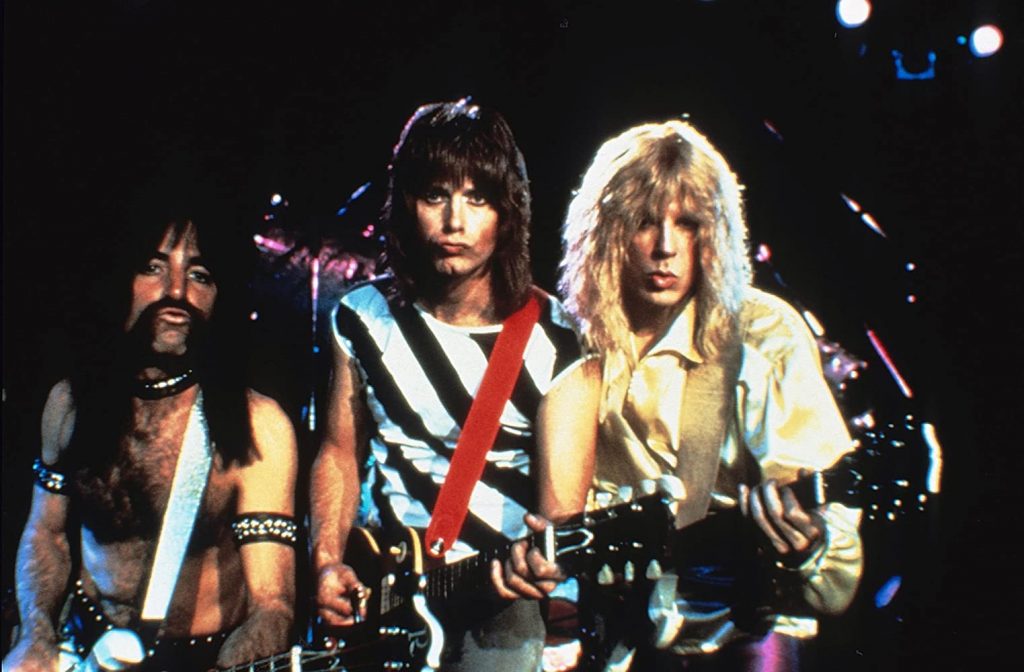 Much in the way that Sofia Coppola had to follow in her father Francis Ford Coppola's iconic footsteps as a dramatic director, Rob Reiner found himself in the same boat when he made the decision to become a director like his father Carl. He was a household name after his time on All in the Family, for which he won two Emmys for Best Supporting Actor, but with This is Spinal Tap Reiner announced his arrival as a filmmaker and started his directorial career with a great achievement that set the table for several more great things to come. Spinal Tap is a pioneer in the mockumentary genre, it's the measuring stick that just about any other film or show done in that style is graded on and it's one of the funniest scripts of all time. Reiner's directing does such a perfect job spoofing the rock-doc that it almost makes it difficult to watch other serious entries because you're just reminded of little moments that are similar in this film.
---
THE BEST OF THE BEST
While the rest of this list has largely been unranked, I will go ahead and put these top five debuts in a particular order. These are the films where it's kind of hard to believe the filmmakers had never directed a feature before: they start and out among the rest for a handful of different reasons.
5. KEVIN COSTNER
Dances With Wolves, 1990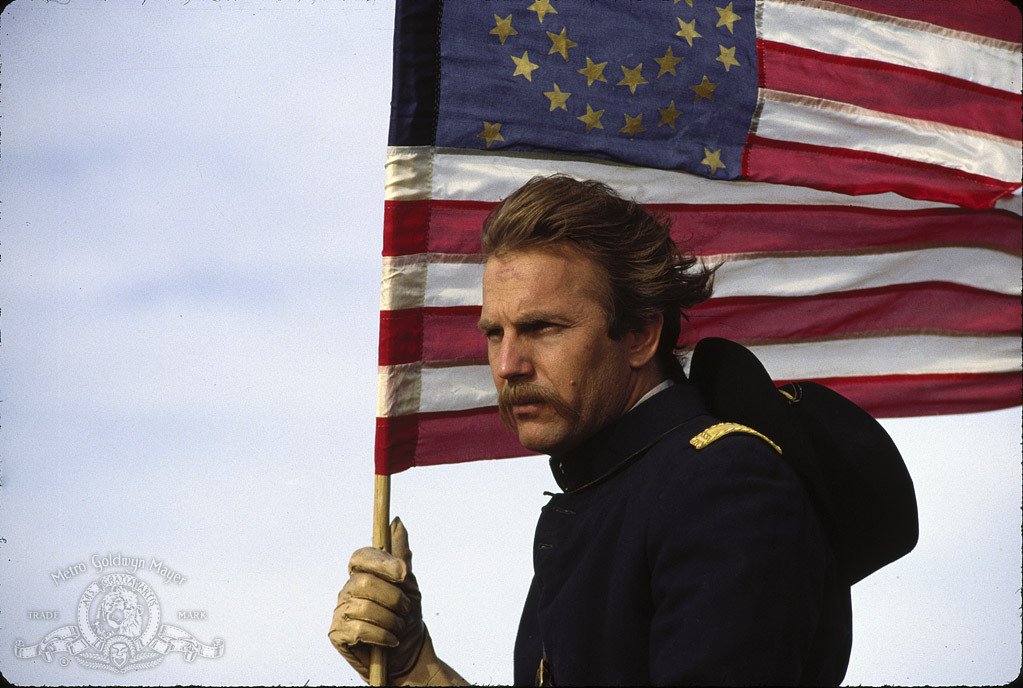 Kevin Costner won big at the Oscars for Dances with Wolves and, even though I wouldn't have personally given it Best Picture or Director over Martin Scorsese and GoodFellas, I can certainly see why. Of these debuts, this is maybe the most ambitious visually. Costner tells an intimate personal story of a man learning about people from a different culture and growing to love them as his family while also, visually, giving us some incredible moments where we can appreciate the scope of just how vast the setting is in this. I really loved Costner's directing and that was certainly the standout to me as he came out of the gates for his first film and really took a big swing when you see a lot of directors typically go for things on a smaller scale in their first outing.
---
4. GRETA GERWIG
Lady Bird, 2017
Let's address an elephant in the room here a little bit and acknowledge that I know this one might be considered cheating a little bit. Greta Gerwig had technically directed another feature before Lady Bird, but her collaboration with Joe Swanberg on 2008's Nights and Weekends was a co-directorial effort, so we're not going to count it — hey, it's my list and I call the shots. Gerwig is perhaps the most promising millennial filmmaker working today, which might be a bold claim considering there have been quite a few rising up the ranks in the last few years. But Lady Bird was her emerging and showing that she had a really unique voice as a storyteller and was going to use the chances she got to helm a film as her opportunity to tell the stories that were interesting to her. It's a look at the coming-of-age story that is told with such honesty and wit and vulnerability, and it has some incredible performances by people like Saoirse Ronan and Laurie Metcalf that help to carry it to a new level.
---
3. JORDAN PEELE
Get Out, 2017
As a big sketch comedy fan, when I heard that Jordan Peele's next thing after Key and Peele was to make the move toward directing — and then I found out he'd be directing a horror film like Get Out — I was really excited to see what it'd be like. And it was amazing to experience it for the first time and realizing that we were in the midst of watching one of the next great auteurs in that genre. Between his precision in the writing and visual style in the storytelling, Peele immediately wasted no time showing that he had the potential to be one of the greats with this kind of film. It's one of my favorite films of the 2010s, and it cemented Peele right away as a director who I am so excited to watch any time he directs or produces a new project.
---
2. BRADLEY COOPER
A Star is Born, 2018
I talked earlier about how Paul Dano didn't actively seek out advice about directing from the filmmakers he worked with prior to making his debut, but Bradley Cooper was the opposite prior to A Star is Born. Getting to work with heroes of his like Clint Eastwood, Cooper actively sought out advice from the likes of Eastwood and David O. Russell and other filmmakers while he was on set, knowing that he eventually wanted to direct. "To be able to be a student of it for decades allowed me to have the tools to be able to do it myself," Cooper said during a roundtable discussion with The Hollywood Reporter in 2018. "It really was joyful, I really felt like I was in the exact place I was supposed to be in that moment." His adaptation of the film that had been done several times before was a great first showcase for Cooper, who gave what might be his best performance to date, both as an actor and director and also got an amazing showing from Lady Gaga.
---
1. ROBERT REDFORD
Ordinary People, 1980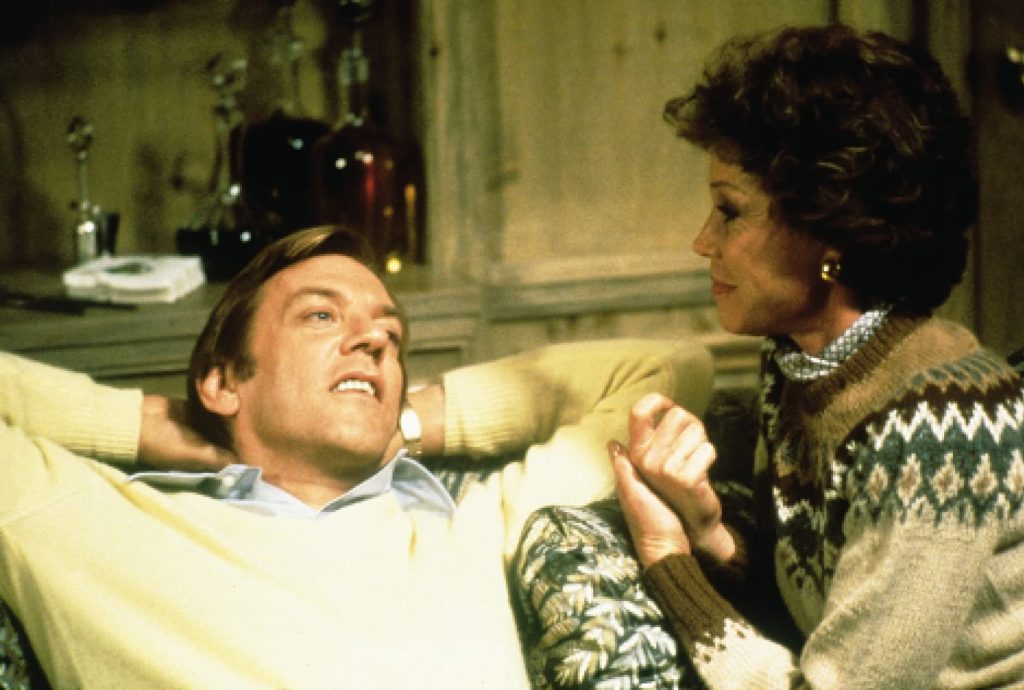 Robert Redford was already a Hollywood icon before Ordinary People, but it's still hard to believe that this is his only Oscar win. To get it for his directorial debut is impressive in a way because, had I not gone into it knowing it was his first feature I would have never guessed he had never directed anything before. Is it award-baity? Sure. But for Redford to tell a story about something like this and shining a light on issues like the way that families deal with grief and tragedy, and how those things affect young people, it feels as important today as I'm sure it did in 1980 when people were less vulnerable about those things. While Mary Tyler Moore and Donald Sutherland were great as the parents, Redford got a staggeringly great Oscar-winning performance out of Timothy Hutton, who won the Academy Award at just 20 years old. It was a human story that was told very simply, Redford knew he didn't need to do anything too flashy with the camera or didn't try to over-direct it. He just let the story speak for itself, which was the sign of a great director in his debut that looked wise beyond his experience in that role.
---
THE HONORABLE MENTIONS
Albert Brooks (Real Life — 1980);
George Clooney (Confessions of a Dangerous Mind — 2002);
Dennis Hopper (Easy Rider — 1969);
Olivia Wilde (Booksmart — 2019)
What we're realizing here is that there have been a lot of great debuts from actors who have decided to make that shift and become directors. Regina King is getting to make that jump this year, and hopefully use One Night in Miami to kickstart a great exciting career behind the camera in addition to all of the outstanding and award-winning work she's done as a performer in front of it. Will she join that elite company of people like Redford and Costner and become an Oscar winner for this first film? We won't know for a while, but the history that she's already made, and likely will continue to make over the course of the next few months, certainly merits her inclusion on a list like this among some of these other great directors.
---
Regina King's directorial debut One Night in Miami is now available to watch on digital and on demand.