A Letter From Helga: Glasgow Review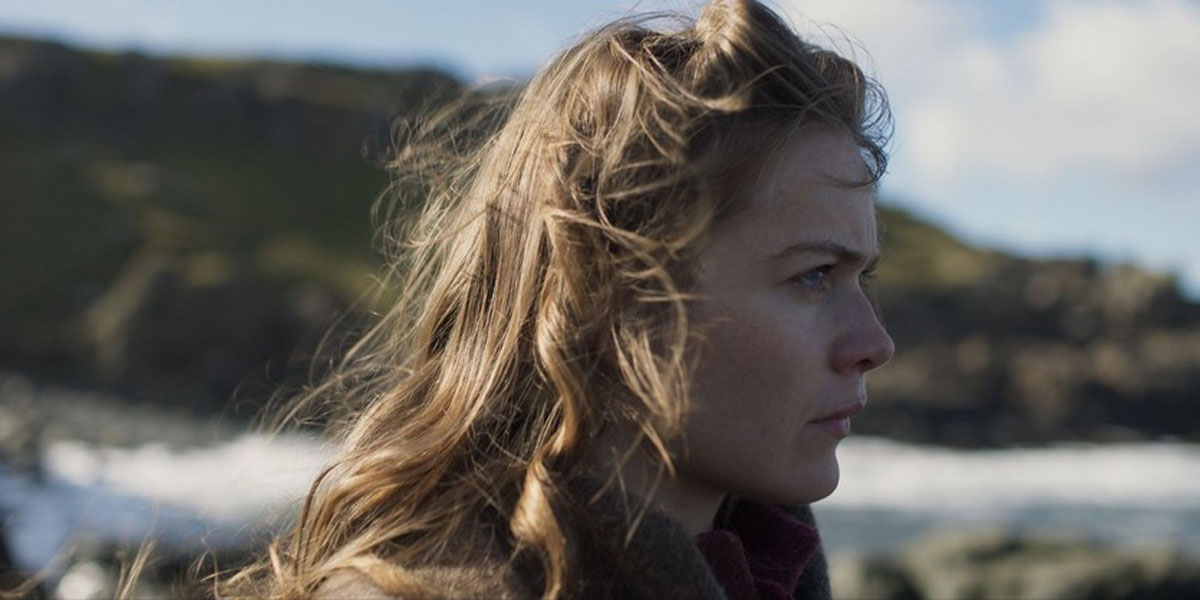 A Letter From Helga (2023 Glasgow Film Festival)
Ása Helga Hjörleifsdóttir's A Letter To Helga is a lyrical, beautiful film about love and regret, but also the power of legacy and belonging in 1940s Iceland.
---
Adapted from Bergsveinn Birgisson's novel of the same name, A Letter From Helga (Svar við bréfi Helgu) is a lush, lyrical romantic drama that casts Iceland in one of its starring roles. Ása Helga Hjörleifsdóttir's film spends as much time with the stunning landscapes as it does the two lovers at its centre, exploring infidelity, love, regret and the power of 'home'.
In 1940s rural Iceland, farmer Bjarni (Thor Kristjansson) is unhappily married to his wife Unnur (Aníta Briem). Publicly, they look like the perfect couple, but privately they sleep in separate rooms and are struggling to come to terms with their childless home. Helga (Hera Hilmar) is their neighbour and a member of Bjarni's book club. Her husband, Hallgrímur (Björn Thors) spends a lot of time away – often in the arms of other women – and she often calls on Bjarni to help around their farm.
Lingering looks and obvious interest between the two of them sparks a lot of local gossip, which they initially deny to their spouses. But soon enough, Bjarni and Helga give in to temptation and start a passionate affair. The consequences of their illicit relationship ripple through their small, tight-knit rural community and Bjarni must make a decision: start a new life with Helga, or stay with Unnur and his family's farm.
A Letter From Helga is ultimately a film about love: be it faded, forbidden or lost. Bjarni and Unnur's marriage has become something for them to mourn, as Unnur struggles with her mental health and Bjarni looks outwards for the intimacy she can't give him anymore. The connection between Bjarni and Helga is obvious almost immediately, and it's only a matter of time before they become more than simple acquaintances. They can't keep their hands off each other, and their post-coital whisperings quickly become wishes of a life together, away from their unhappy marriages and the judgement of their disapproving community.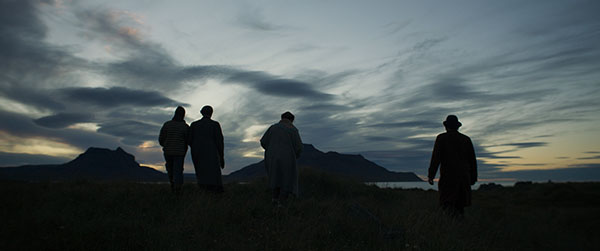 Krisjansson and Hilmar have palpable chemistry, and you can feel their passion for each other just as much as their desperation for something more than the lives they have with their spouses. Hjörleifsdóttir very effectively explores the depth of feeling between them, from the excitement of desire to the ache of regret, and manages to convey just how life-altering their relationship is. As the world and war outside starts to close in on them, with the thundering rumbles of bombs in the distance and shipwreck debris washing up on their picturesque shores, Bjarni struggles with the need to make a decision.
And it's a much more complex situation than simply deciding whether or not to leave his wife. His family have lived and farmed on that land for nine generations, it has as strong of a call to him as a future with Helga does. Cinematographer Jasper Wolf creates a love letter to the Icelandic landscape, and it very convincingly displays just what Bjarni is reluctant to leave behind. Hjörleifsdóttir treats the country like a character in itself, a character that provides, soothes and shelters Bjarni as he's caught between two women.
See Also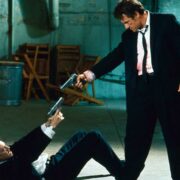 It devastates him, the choice between his home and a new life with love in it, and Krisjansson very effectively portrays Bjarni's guilt and grief as he makes it. Hjörleifsdóttir doesn't expect the audience to pick a side and thankfully doesn't pit Helga against Unnur, instead she is showcasing the raw, emotional realities of their lives. It's a film about love, but it's also a film about regret, playing with time and giving glimpses of would-be futures that allow an older Bjarni – played by þorsteinn Gunnarsson – the chance to reflect on his life in quiet, heart-breaking interludes.
A Letter From Helga is lyrical, poignant, and every performance is so carefully balanced that it's as easy to care for someone as it is to pity them. It's thoughtful, beautiful and understands that sometimes love might not be enough to leave behind the life and land that made you.
---
A Letter From Helga had its UK Premiere at the 2023 Glasgow Film Festival on 8-9 March, 2023. Read our reviews from the Glasgow Film Festival!