A Film Dishtory – Who's the Burger of Them All?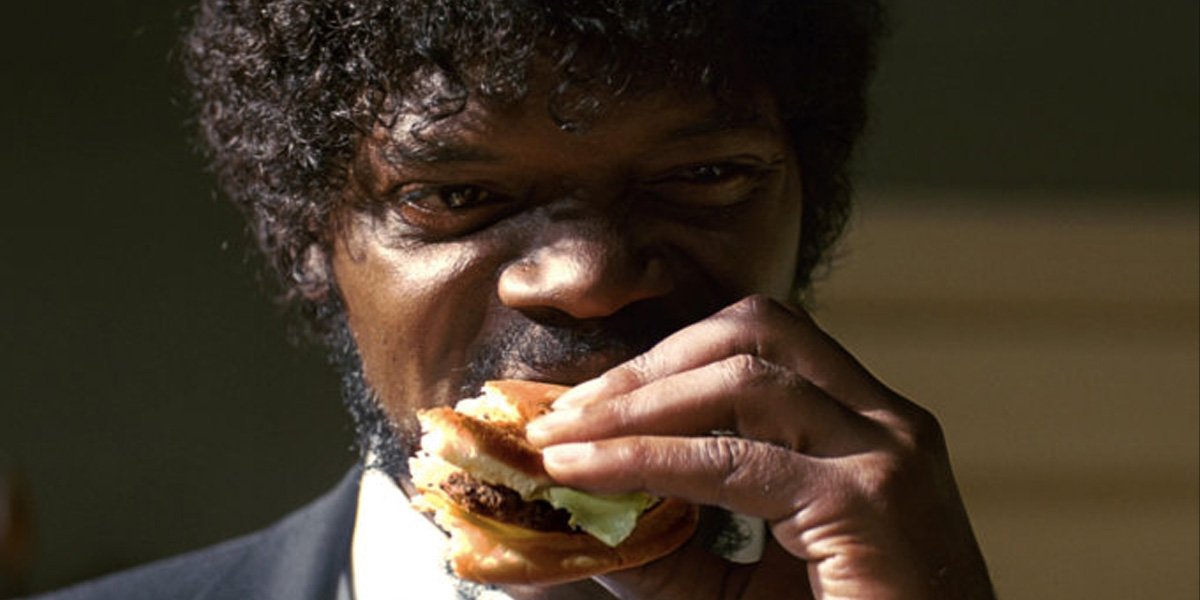 Samuel L. Jackson in Pulp Fiction (Miramax)
Who's the burger of them all? Quentin Tarantino has no doubt: Big Kahuna Burger is the only way to go. Scroll down for trivia, shenanigans, and recipe variations.
---
There is no business like show business, and ain't no burger like Big Kahuna – or so goes the saying. With a name that bears greatness on its own – a big kahuna equates with the chieftain of your local tribe – Quentin Tarantino's Big Kahuna Burger is the ultimate cinephile bit that'll satisfy both priet(esse)s and agnostics of the seventh art. Here's the story of the Burger of all Burgers: buckle up.
"The cornerstone of any nutritious breakfast", badass prêt-à-porter: it's no news that Tarantino likes to play God within his filmic brainchild-universe – from meddling up storylines to genealogies of sort, the Quentinverse contains much more than a couple of stranded characters. And no "best of all possible worlds" might compete for first place without being equipped with first-class fresh products and top-notch fast-food. Welcome to Pulpville, honey. So here it comes: the Quentinverse's signature specialty, the most famous take on the all-American serving par excellence – Hawaiian-born Big Kahuna Burger.
With a dedicated package created by Tarantino's friend Jerry Martinez and 9 franchise cameos across Quentin's filmography, the Big Kahuna inspired countless real-life mouth-watering variations. However, some tenets hold still, namely: melted cheese (lots of), caramelised pineapple (do use butter), and teriyaki sauce. If you're up to the Kahuna challenge, here's the step-by-step guide to Burger Heaven: are you ready to kick the day off in pure Pulp Fiction swag?
Tips to feel fancy in the Burger world: